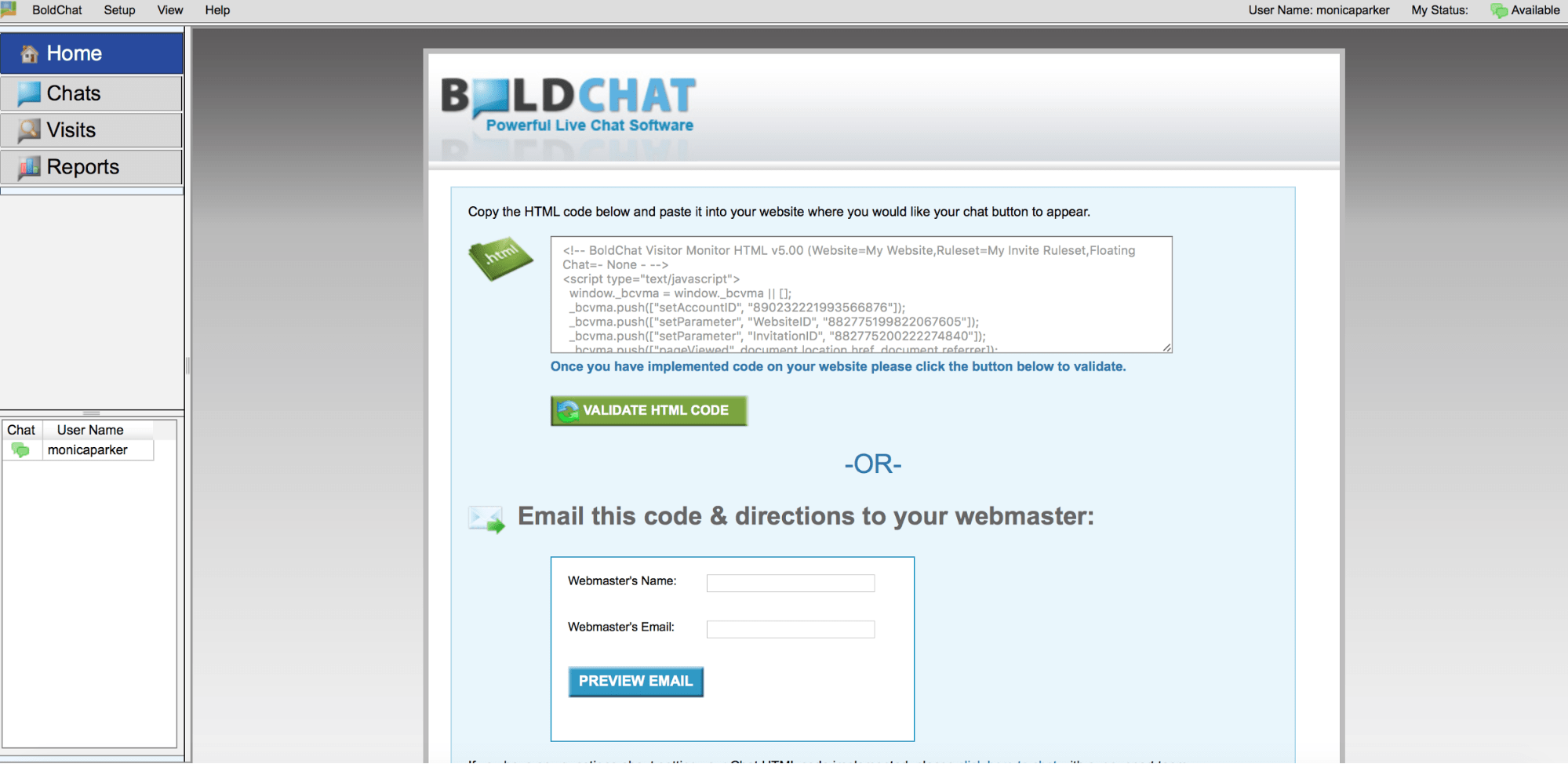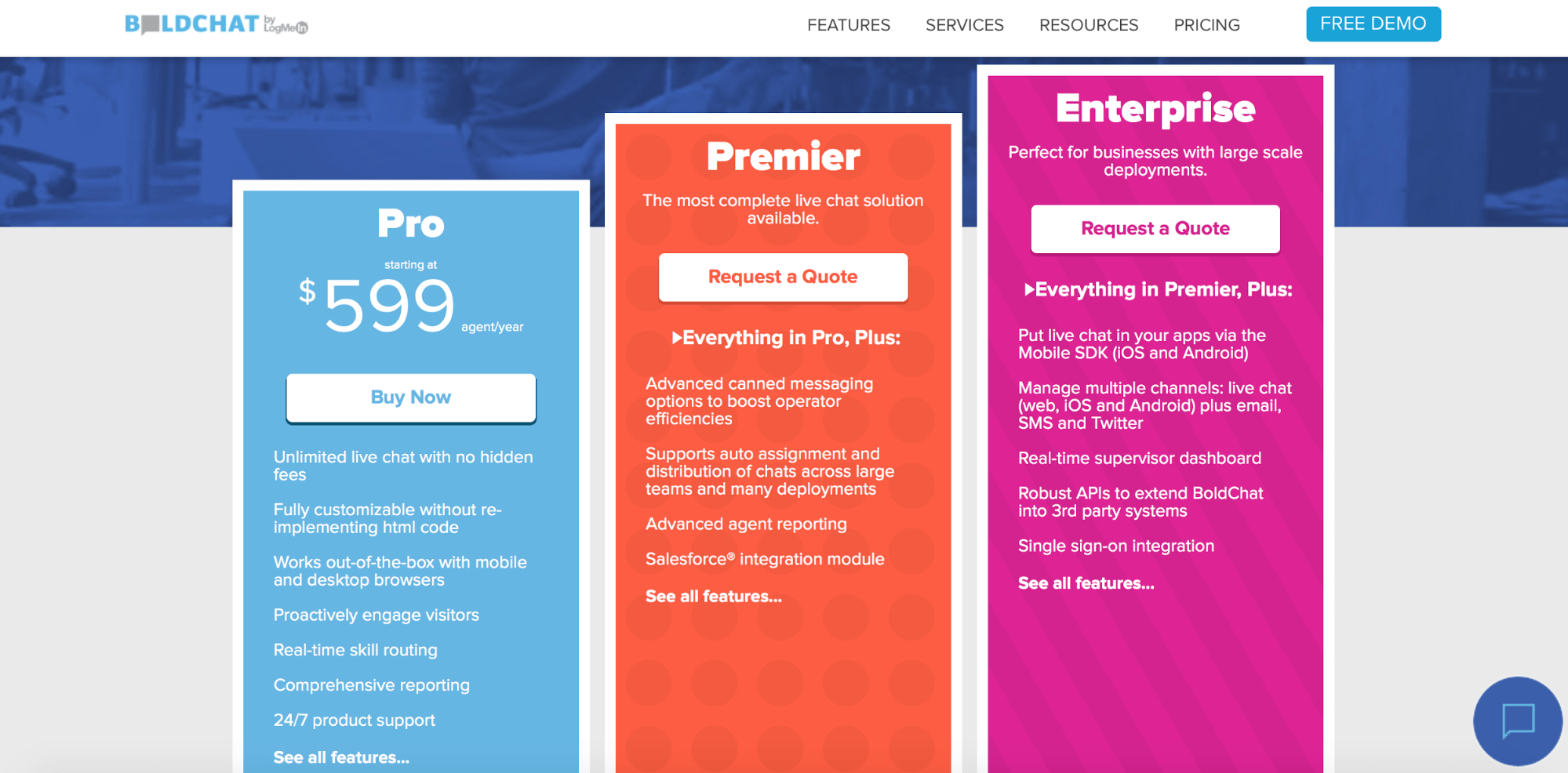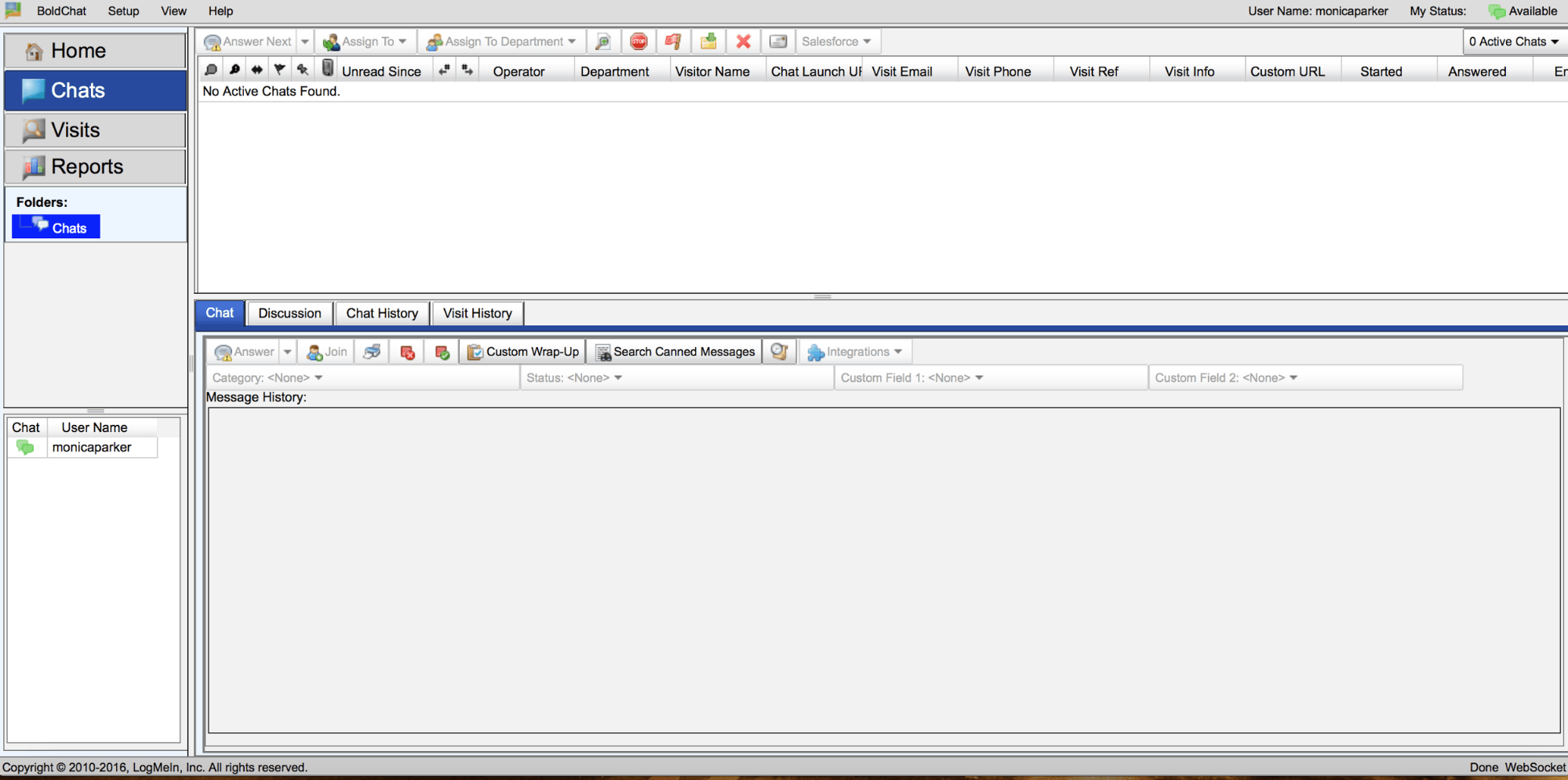 BoldChat live chat review
Creating an account at BoldChat takes only a few seconds. There's no credit card required. Once you sign up, the HTML code you need to make a chat available on your site is ready. To access it, you need to download the PC application, install it, and follow the instructions you'll see immediately after logging in.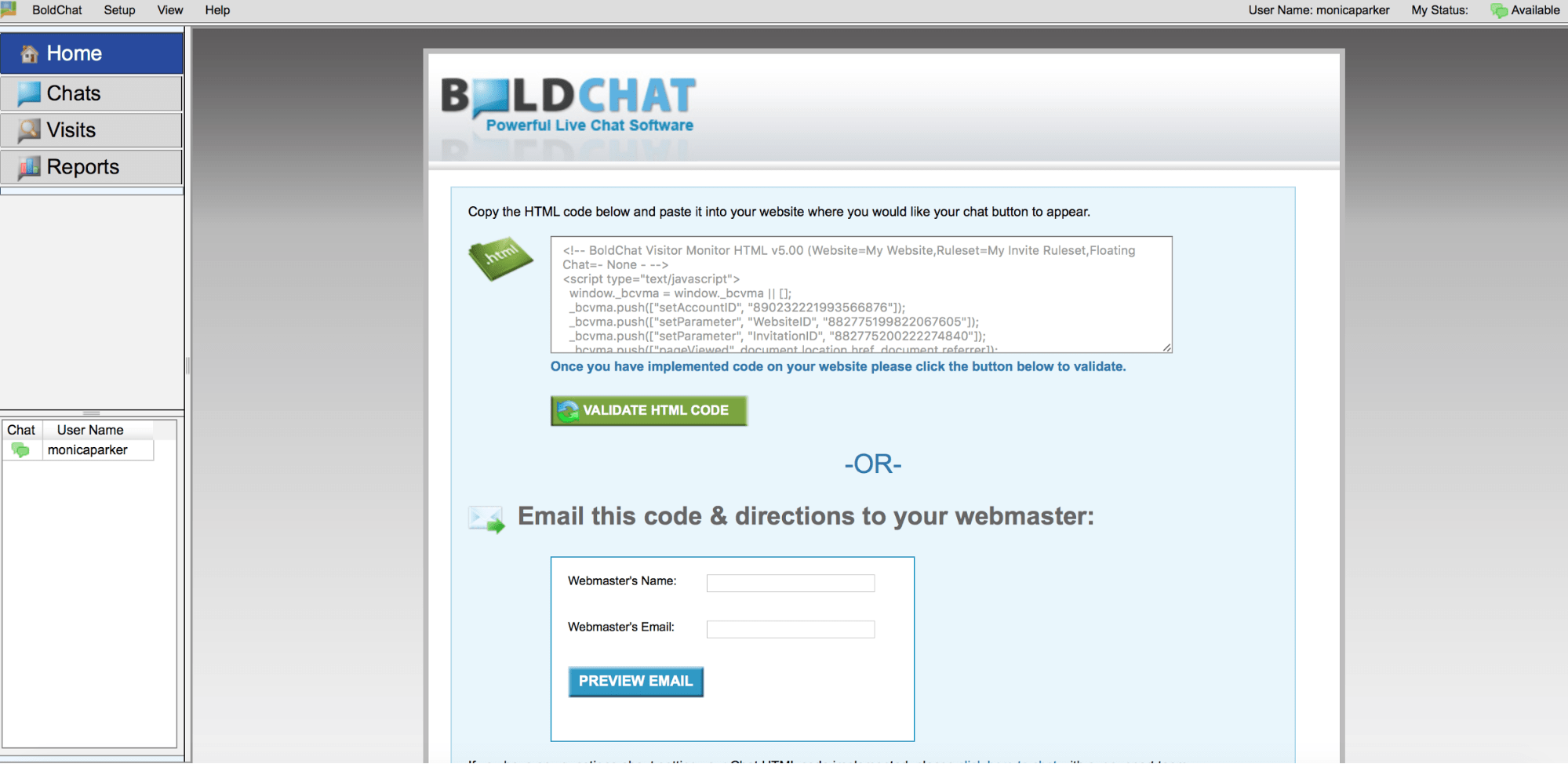 Once logged in, you're taken to the dashboard. You can view chats, visitors and reports. What I noticed during testing all kind of live chat softwares is, that the BoldChat interface looks a little dated. Considering that most live chat providers are working on a nice look of their application, BoldChat interface could be more appealing. It looks like this: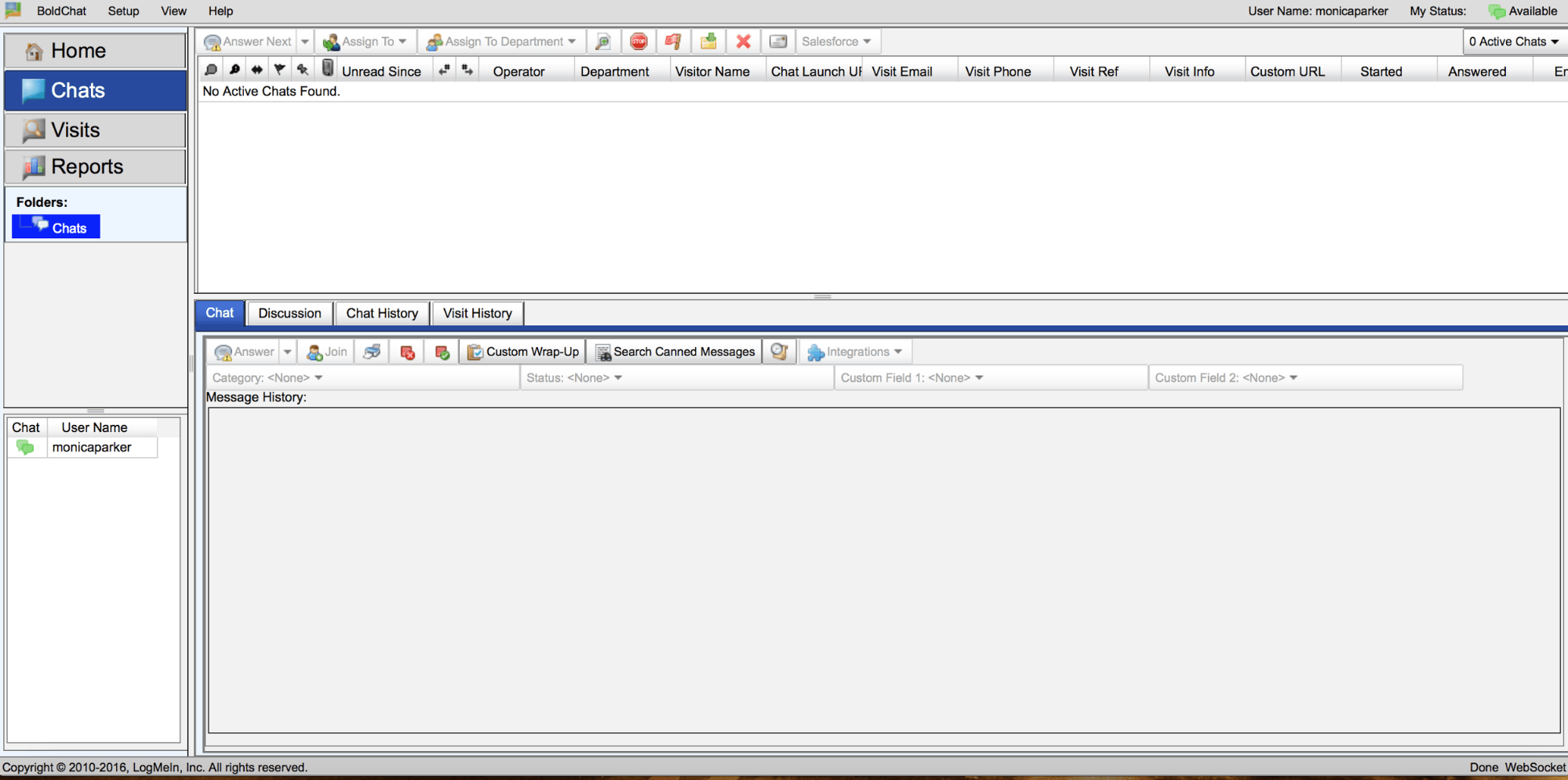 Pros
Proactive chats
Does an online customer service experience has to be different from the one in the real world? It doesn't. Thanks to proactive chats, visitors experience is more like in a regular store where a sales rep approaches a customer asking if they need any help. In the online world, you shouldn't have to wait for a customer to start a conversation with you, but instead approach them first. BoldChat allows you to engage in conversations with visitors with two methods: manually, as you monitor your website's visitors or automatically, when you set parameters to be met such as time spent on site or particular pages visited.
Customization
Nearly every element included in the chat windows and buttons are customizable. BoldChat windows are entirely HTML-based, you can access the entire window code from the client application and make significant customizations. As a result, if you're a coding newbie and you lack of programming skills, you may need some help with any changes you want to make in your chat window, which is a drawback.
Support
There's is nicely developed FAQ section on their website where I found answers to most of my concerns. If you have a more complex issue, you can contact BoldChat support, they provide 24⁄7 live chat support on their website.
Cons
Although BoldChat offers full customization, each change you want to make requires going into the code of your website. It's not very useful for people who have no coding skills. Let's face it, agents should be able to change the look of the window within a few clicks, without always asking their developers to do it.
Integrations
BoldChat offers a direct integration with SalesForce, which is a plus. Besides that, there's not much choice when it comes to integrations. I'm missing integrations with many popular platforms like Magento, Shopify or BigCommerce which are offered by the majority of live chat providers. You can find the list of available integrations here.
Pricing
BoldChat offers an annual subscription which is very expensive. The lowest plan, Pro, costs $599 per agent a year. That's $50 a month which is a lot. Knowing this, I think that most small businesses are not able to choose this software. It places BoldChat among expensive softwares for larger companies which need more features and can afford the price. If the price is something that stops you from trying their service, they offer a free trial so you can check their service and who knows, maybe you will love it so much, the price won't make any difference. Two more plans are offered under custom quotes.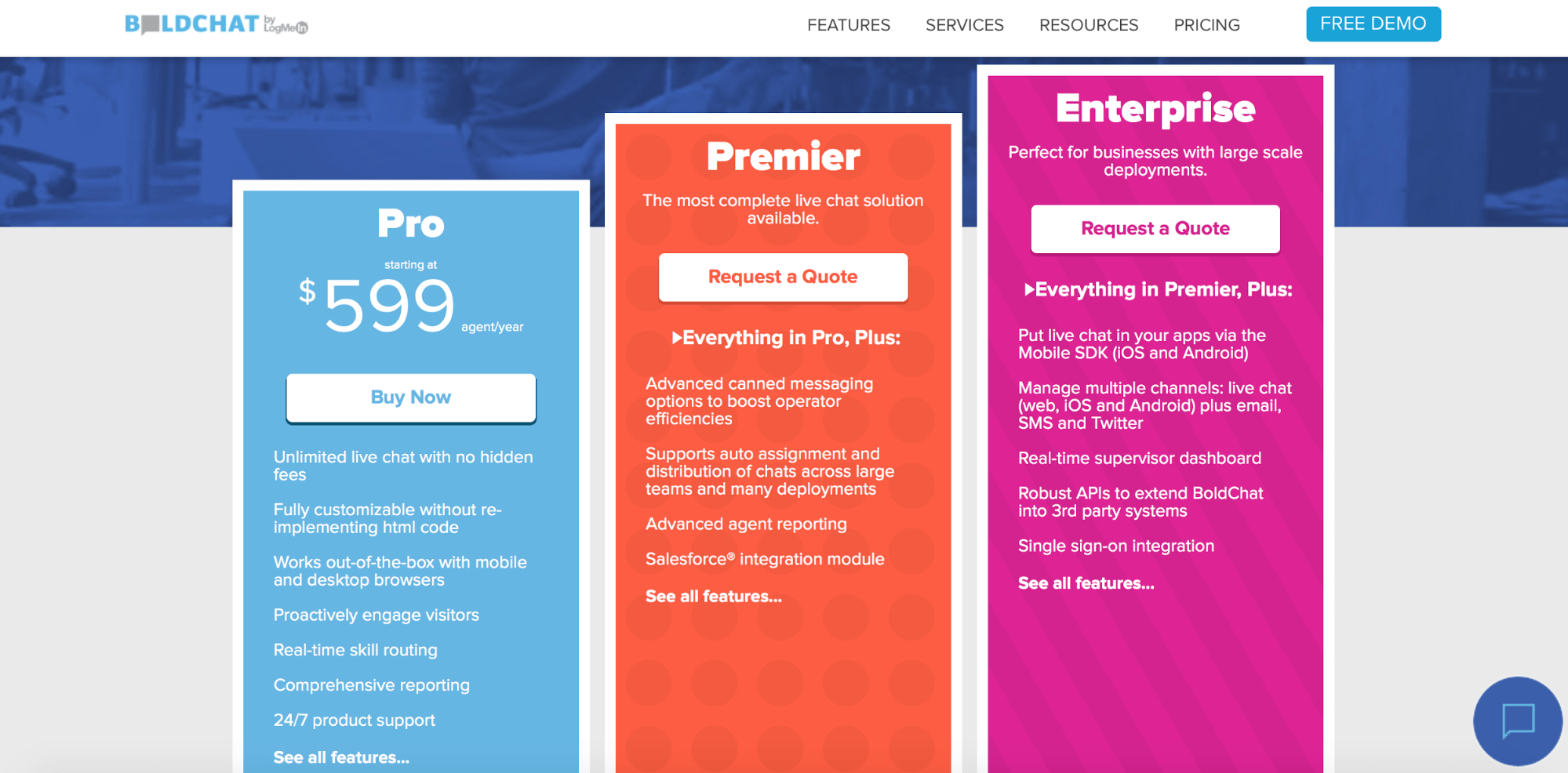 Summary
BoldChat is an expensive software and it requires programming skills from the operators or admins. It's a solution for larger companies, which can afford the price tag and have a development department. For such a big cost, there's also a small number of integrations available (just one CRM platform).
After trying a free version, if you decide you need those extra features BoldChat provides and you want to stretch your budget a little, especially if you're a smaller business, it might be worth a try.