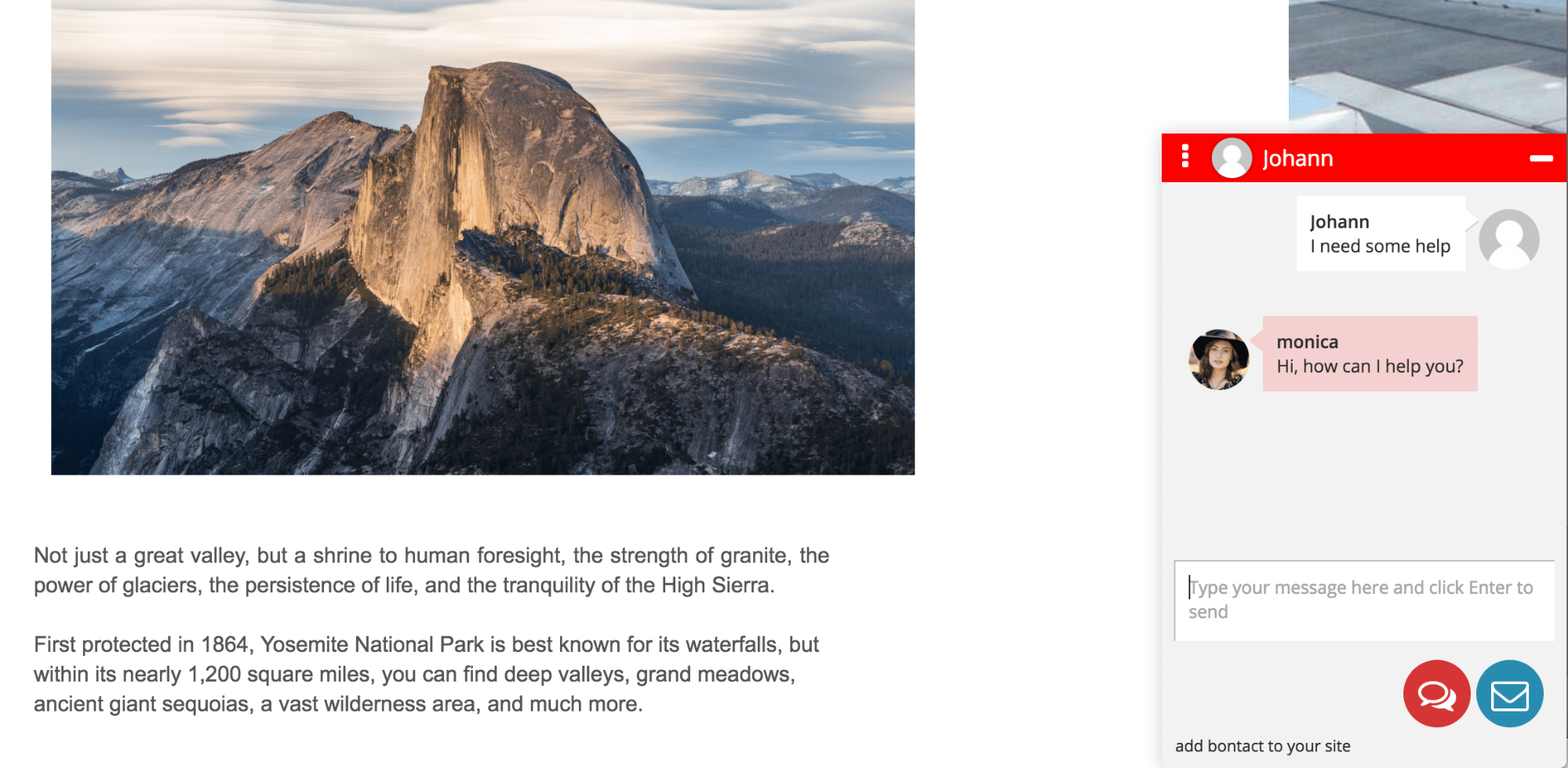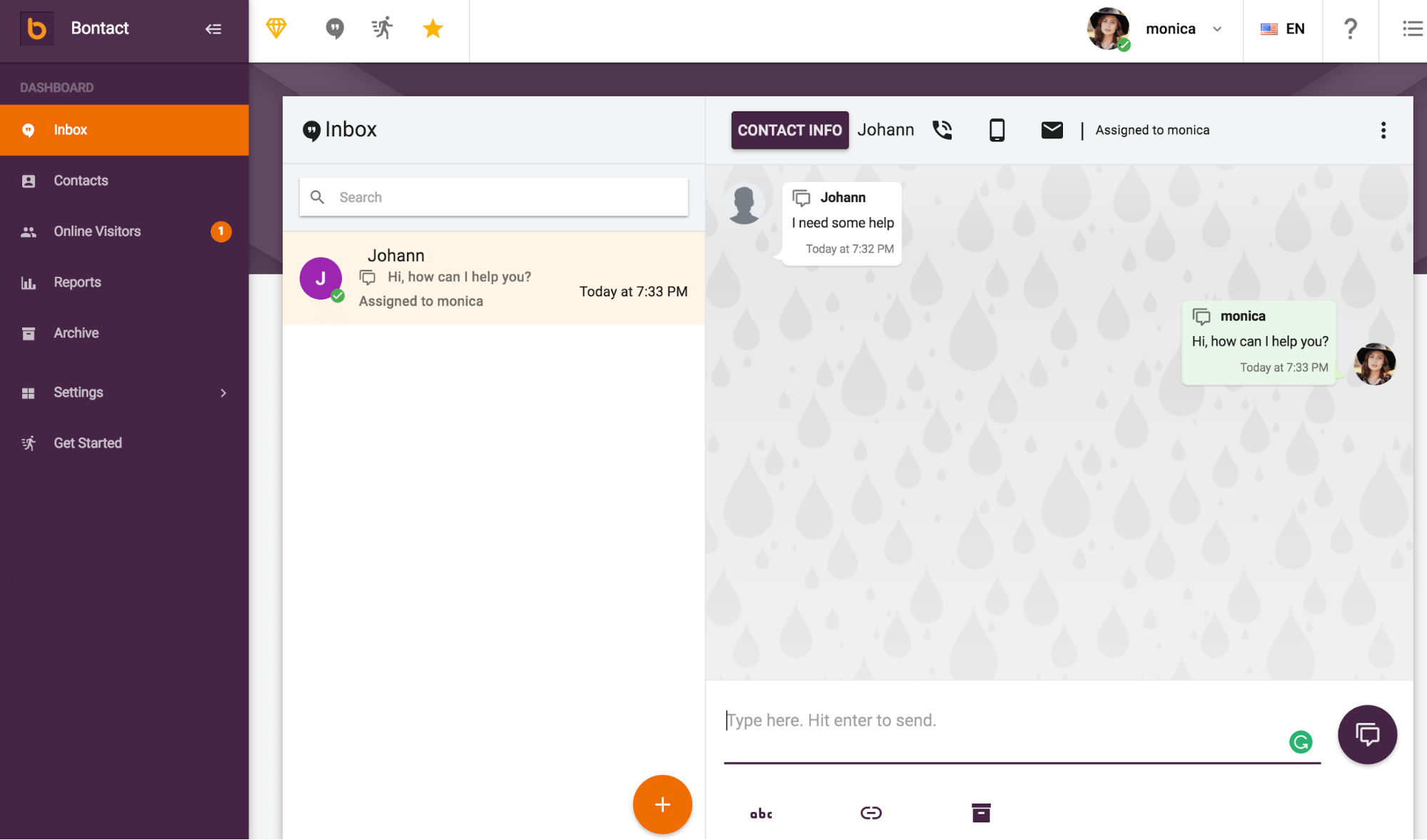 Bontact live chat review
Bontact is not only a live chat software, but more like a multi-channel platform for contacting with customers. The idea behind this platform is that interactions with customers happen via different channels: website, social media, email and telephone. Bontact helps to be present on each channel and merge into one place.
Installation of Bontact is quick and easy. After signing up and pasting the chat code on your website, you have to set up your profile and you're ready to chat.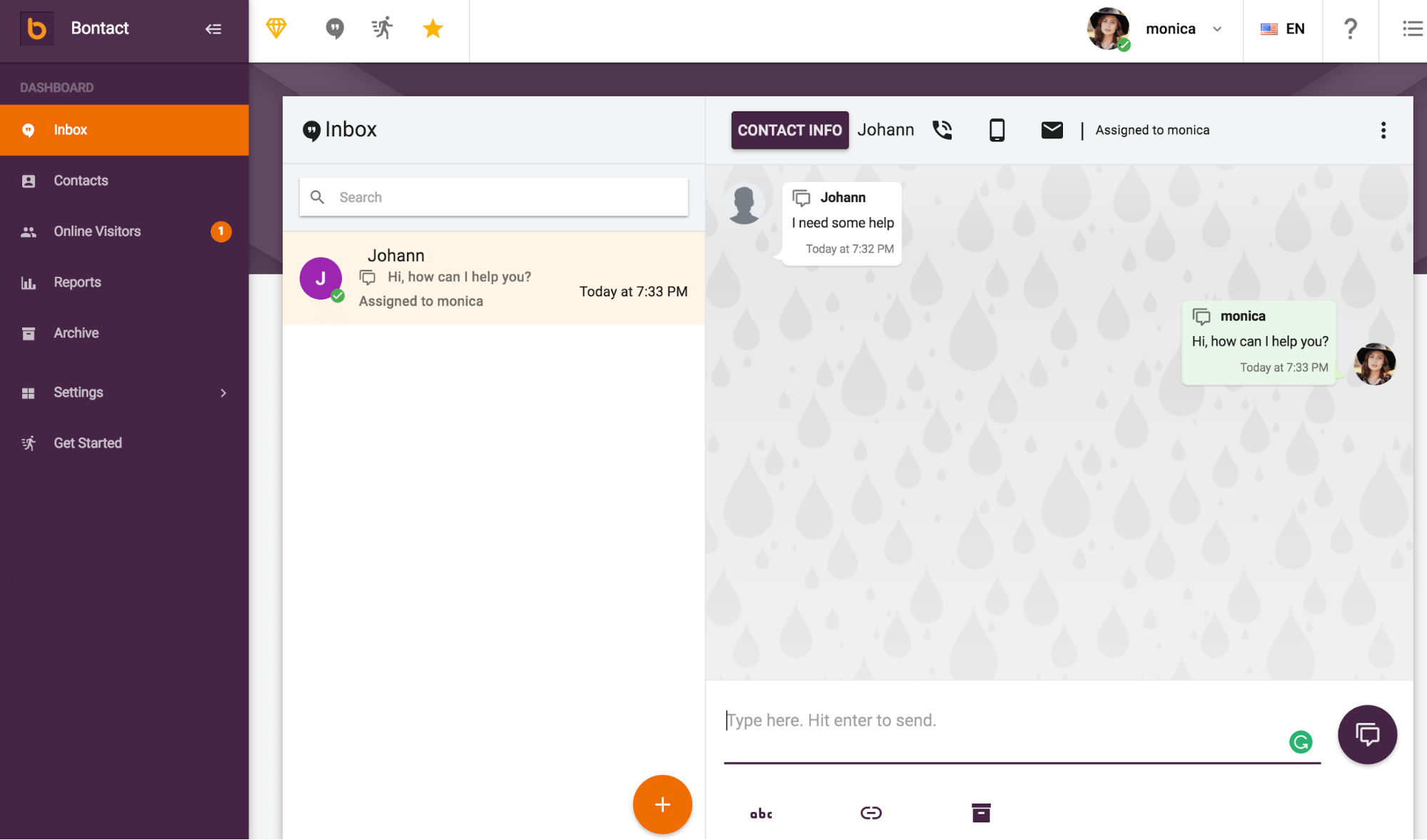 The dashboard is neat and intuitive. When chatting, agents have the ability to make use of a pre-defined messages that make it easy to respond to common questions. A good thing is that if a website visitor gives enough information, it's possible to go from a chat to a phone call or email.
From visitor's side chat is also easy and simple: you choose your preferred channel and, upon giving basic information like name and email address, you can start chatting.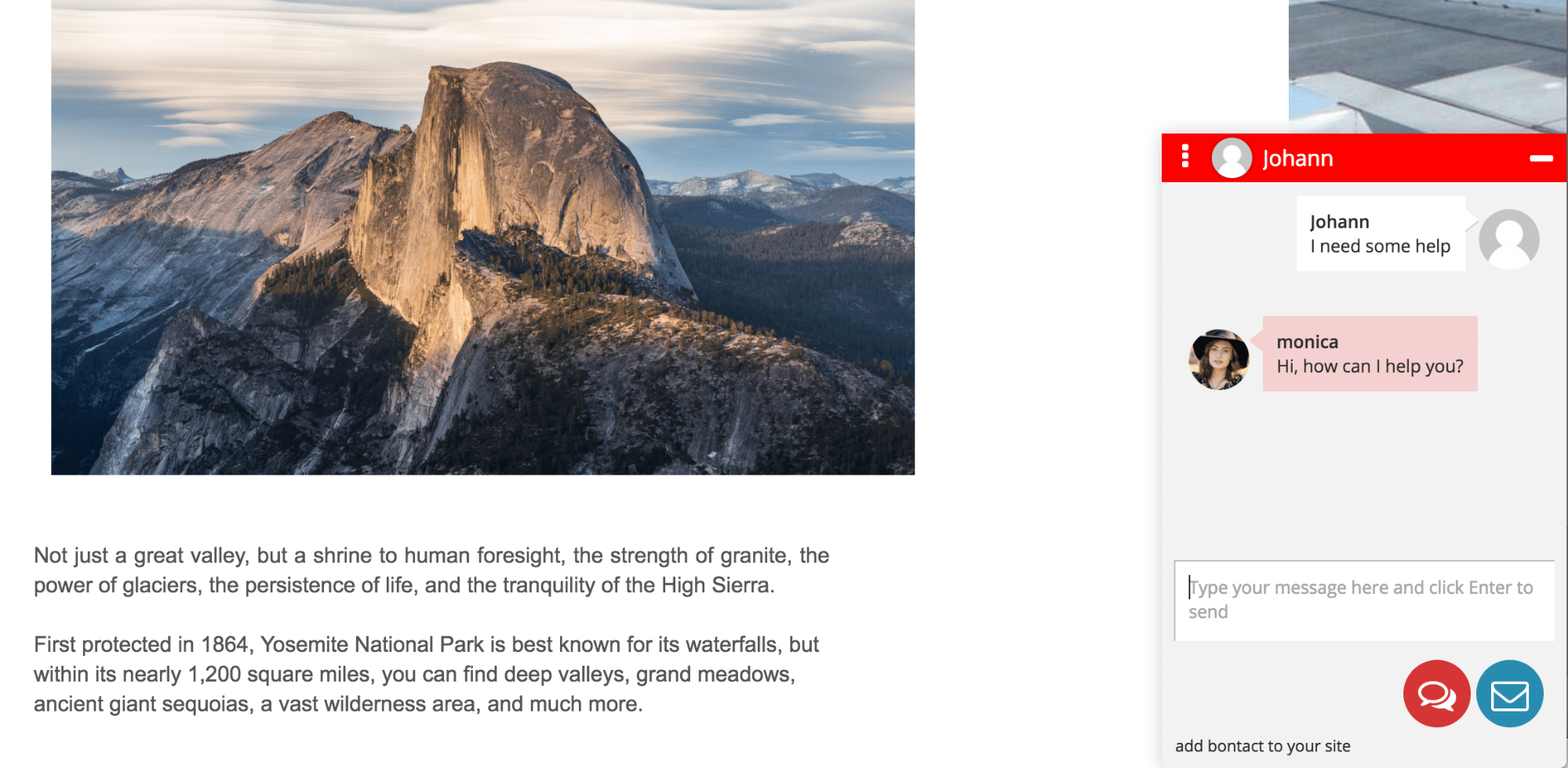 Bontact Pros
A great Bontact's advantage is that it's an all-in-one platform. Visitors can chat, make phone calls, send smses, contact support via Twitter or simply send emails. From agent's side it makes contact easy and effective, especially that the application is available on desktop, tablet and mobile.
A nice thing about this app is that it also provides some basic metrics like the number of contacts, the number of conversations, top converting pages and top browsers. You can check the history of contacts and you can export it to a report.
There are also some nice integrations with Facebook Messenger, Slack, Whatsapp, WeChat, Viber, Hangouts and more.
Bontact Cons
In my opinion, the price seems to be too high comparing to what Bontact has to offer. It is an awesome multi-channel platform, but it doesn't provide any significant metrics or features.
With the the cheapest plan ($53 per month), you can save 500 contacts of your customers, unlimited chats, 100 sms and 30 minutes of calls.
In more expensive plan ($119 per month), you have features from a basic plan doubled, but you can also save 1000 contacts, have WhatsApp integration, 1 business phone line, widget unbranding and one click CRM integration.
Is it worth its price? Probably only for those companies that want to have their phones available worldwide.
The verdict for Bontact
Bontact is a smart and well-designed solution for business owners who want to have the ability to gather all customer interactions in one place. Its main feature is that it allows to manage all incoming interactions from one desktop, tablet or mobile app. Thanks to this, it's convenient for both: agents and visitors.
The application is intuitive and easy to manage, but there are couple of things that I didn't like. There are only a few features and integrations, and only basic metrics.
Also, if comes to price, Bontact is very expensive. There are three plans and their price ranges from $53 to $249. But what you have to understand before purchasing a license is that you pay not only for the application, but also for SMS and calls per month.