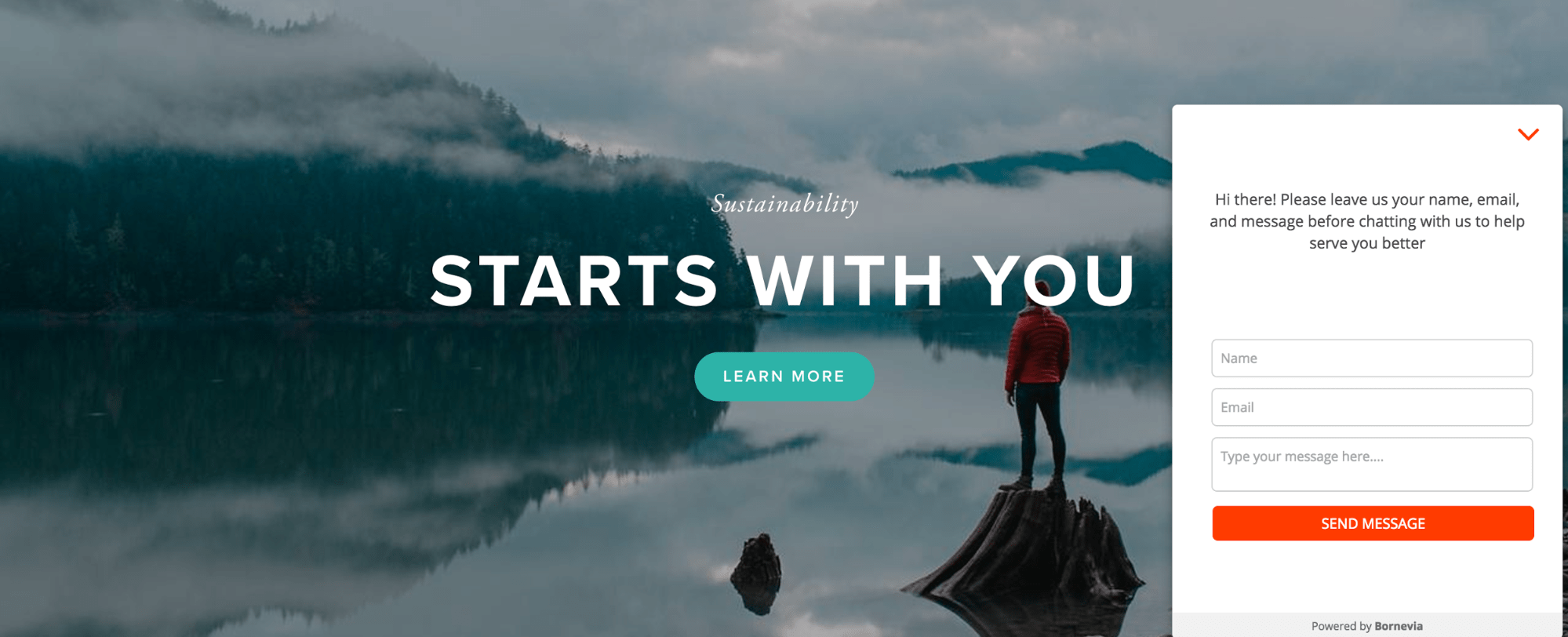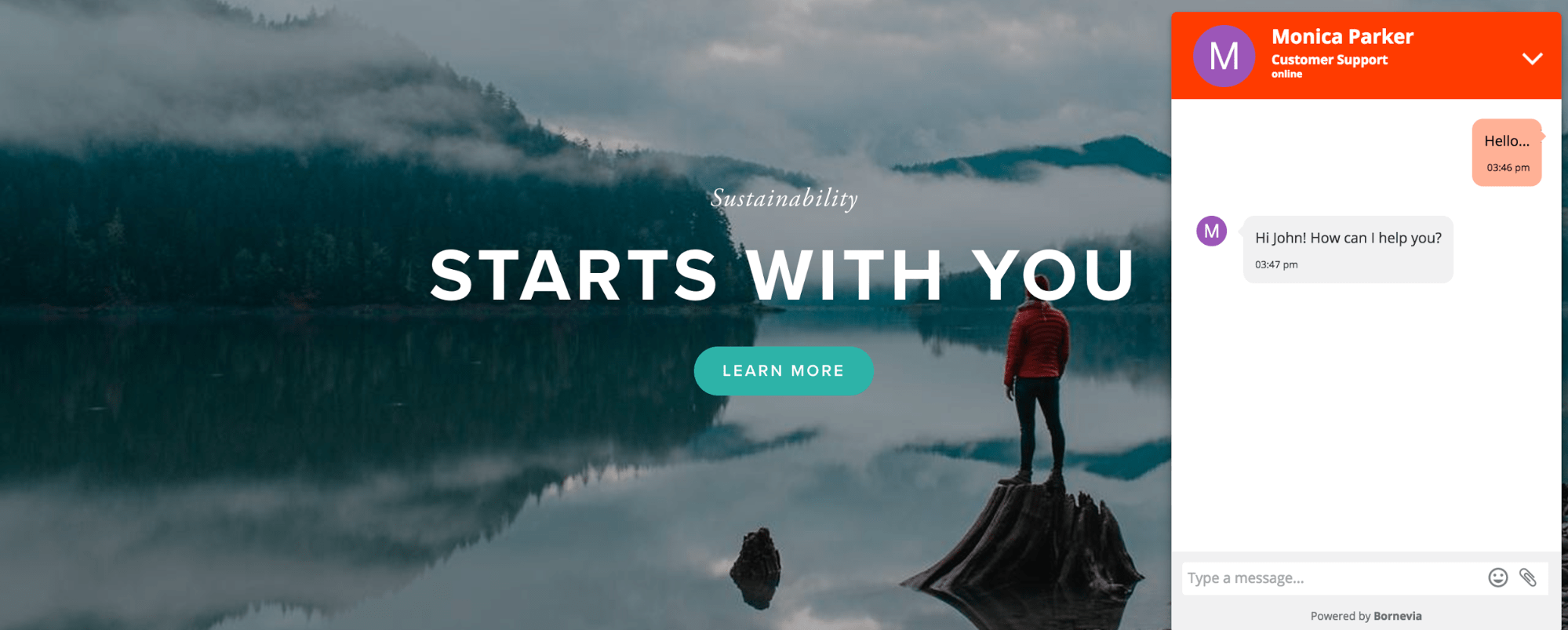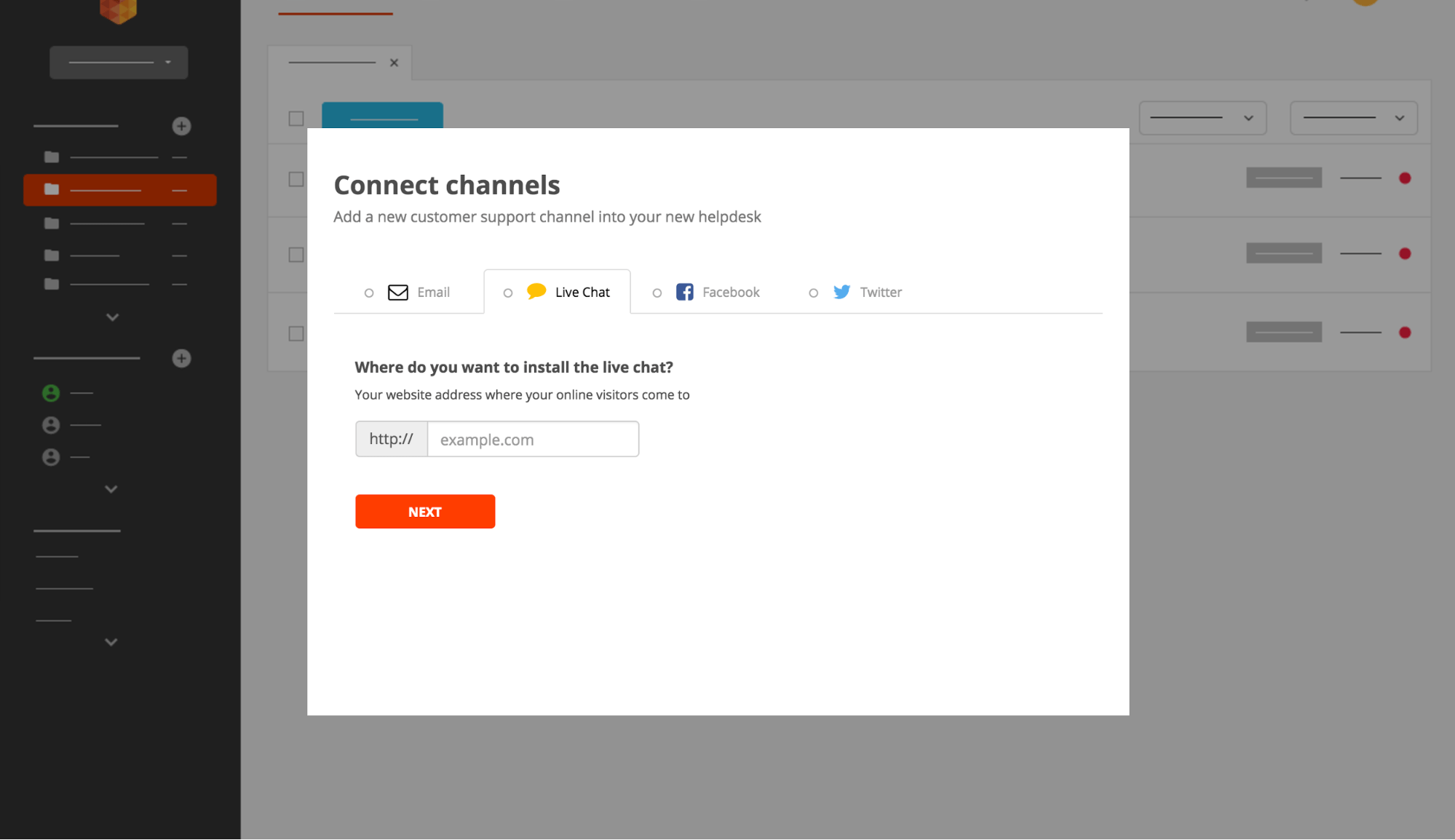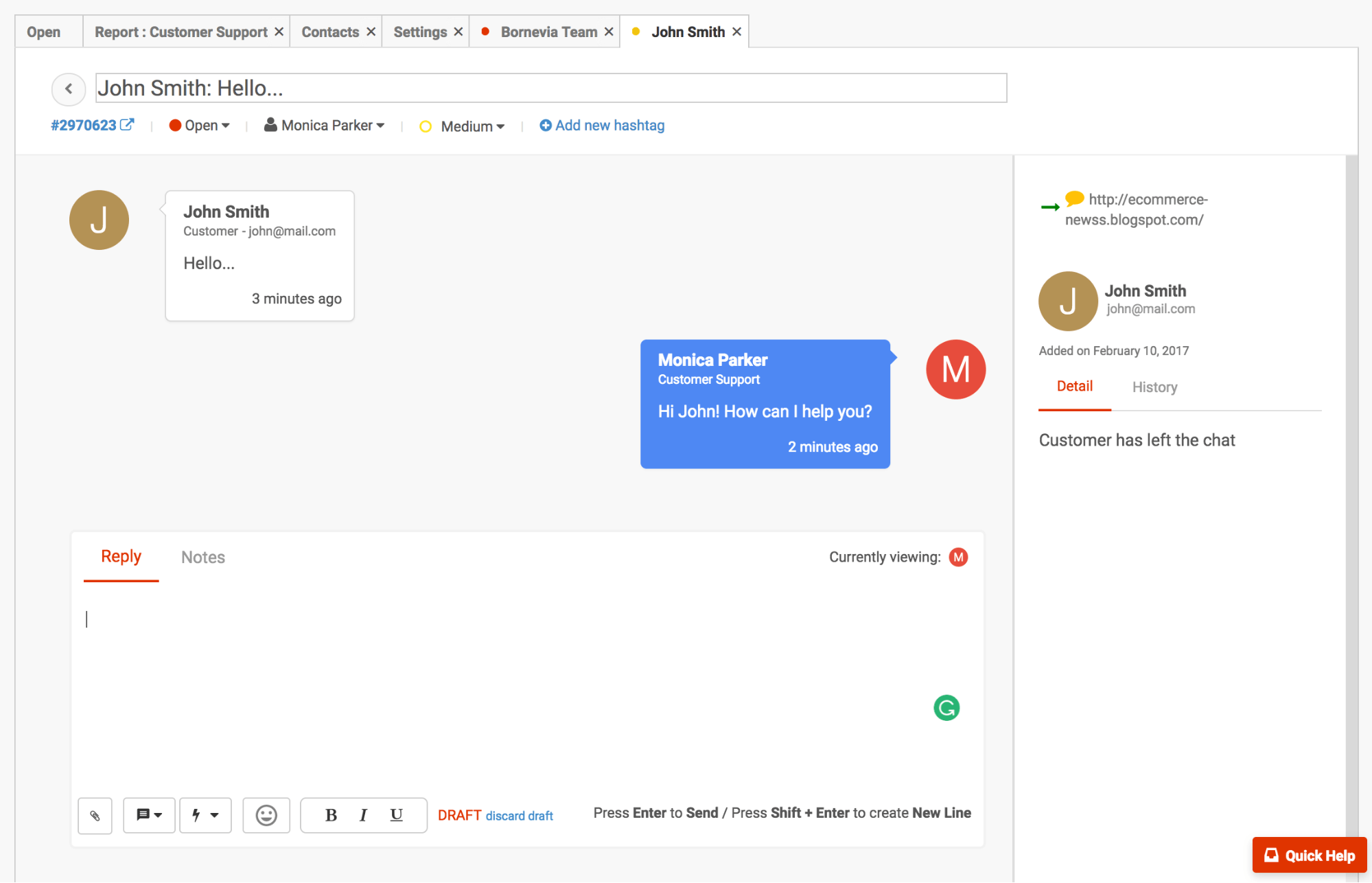 Bornevia review
Installation of Bornevia is smooth and simple – unless you make a mistake. I did a typo in my email address and it turned out that I'm not able to log off Bornevia's dashboard until I am done with the onboarding. A small bug, but still a bug.
Another problem occured when I was trying to skip live chat setup during onboarding.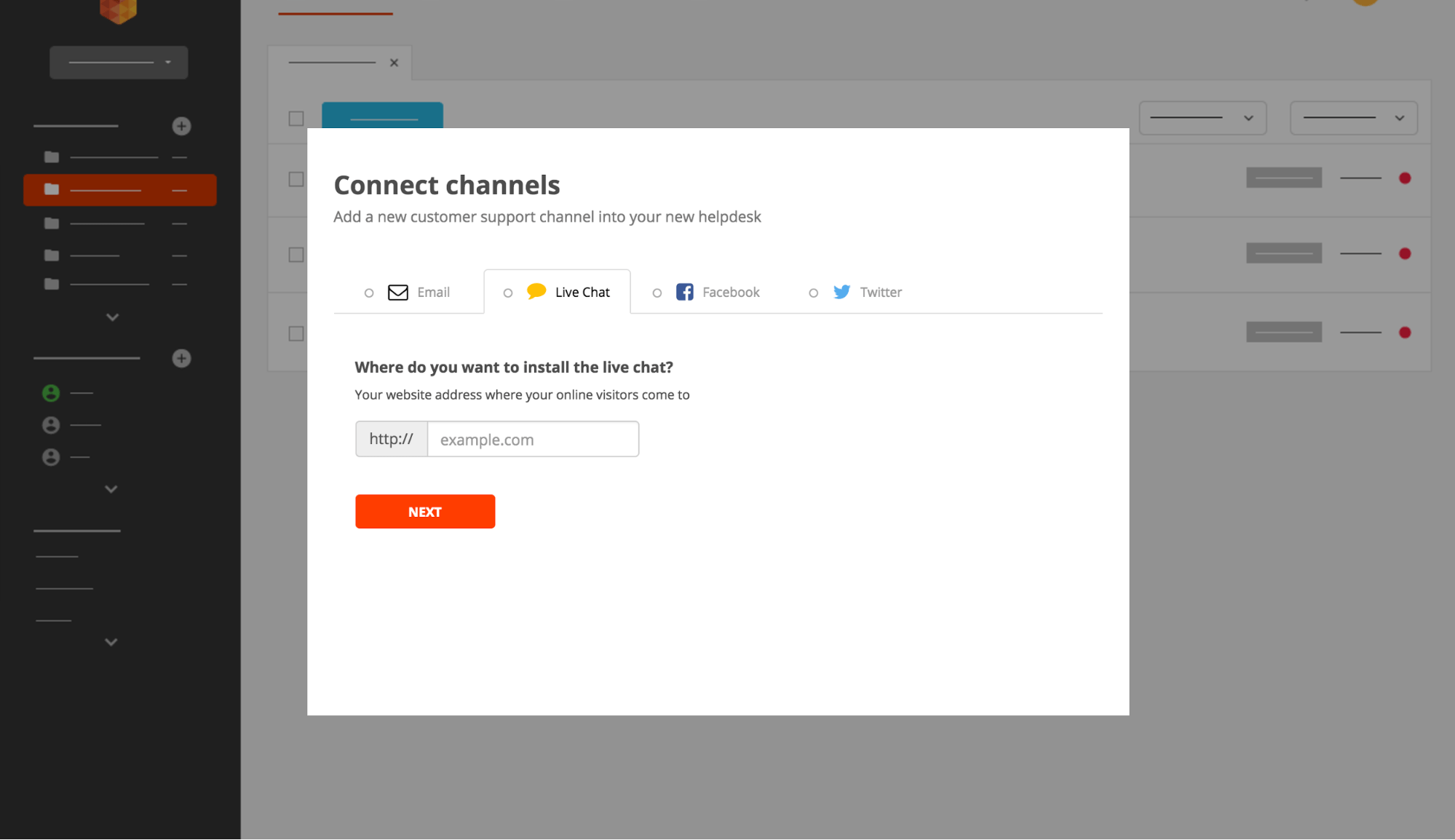 I added the only email address and hit "next," but when I went through the dashboard to find out if there is a way to set up live chat, I was not able to find this option. I then decided to contact Bornevia's support, but I came upon an offline form saying "our premium support team will reach out to you very shortly".
A thing that I found quite weird about the form was that it had an NPS survey attached, with a question "How likely would you recommend us to others?" with the default value set on maximum stars. I suspect that most people skip this part and send their inquiries without a second thought.
After some time, I found the live chat code and the rest of installation was quick and simple. I appreciated the fact that I could set up whether I need to gather information about website visitors in pre-chat form or not.
All I had to do was to paste the code in HTML template of my website and live chat was ready to be used.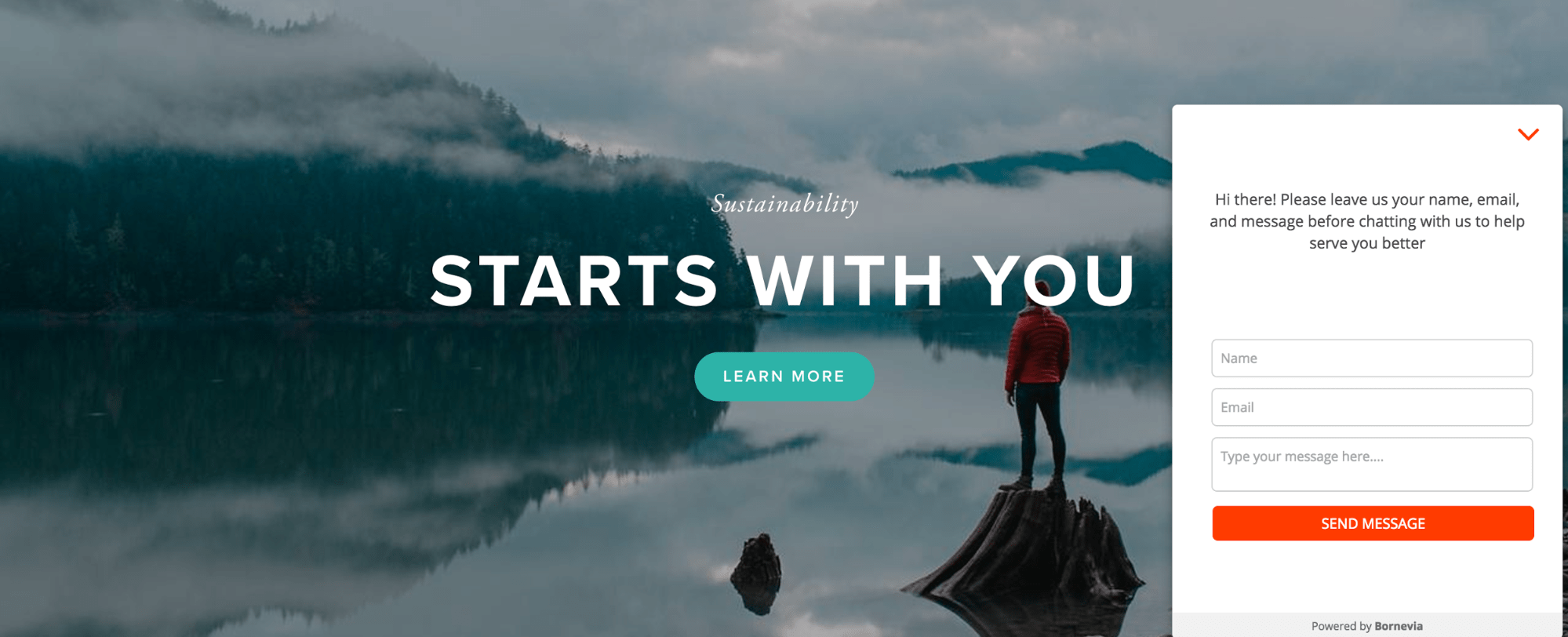 From customer's side, Bornevia is very easy to use. Upon filing the form and providing basic information, you can immediately chat (app also provides an option to attach files).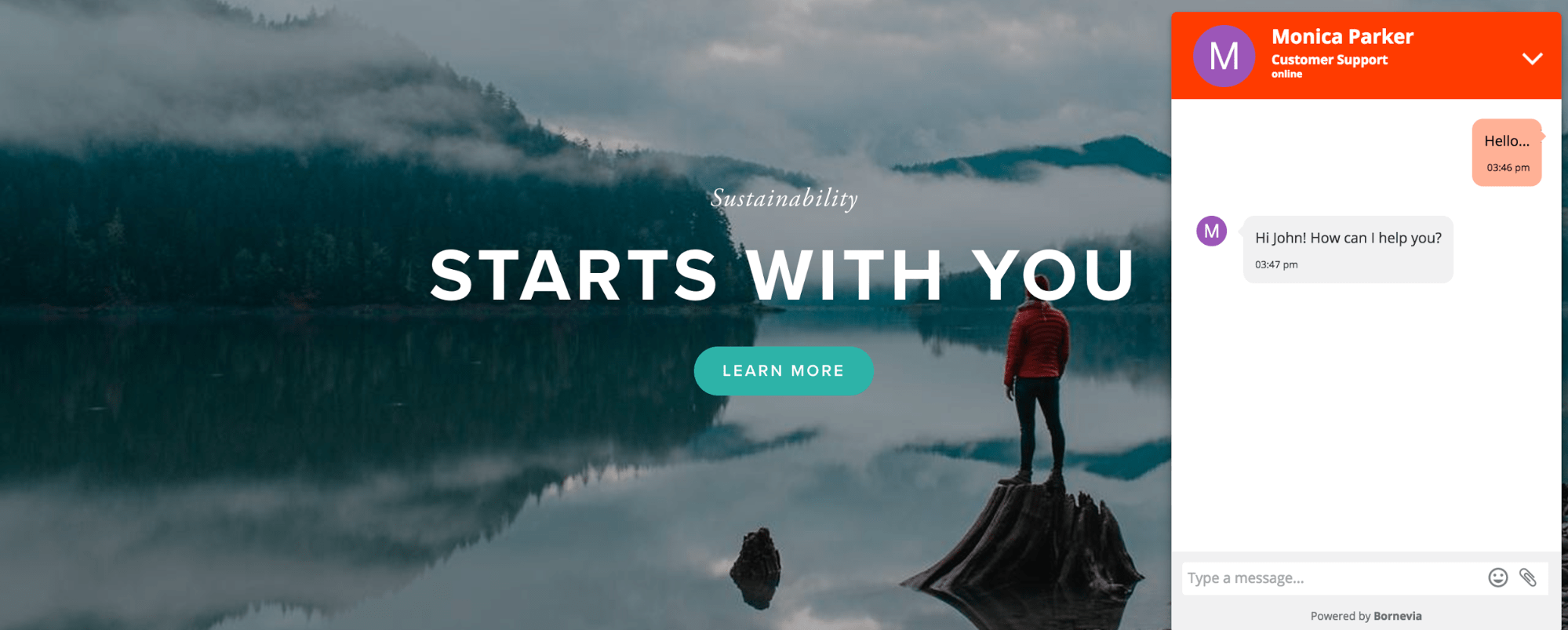 From agent's point of view it's also easy to manage messages. You get a notification about the incoming chat and once you respond, the website visitor is notified who they are talking to.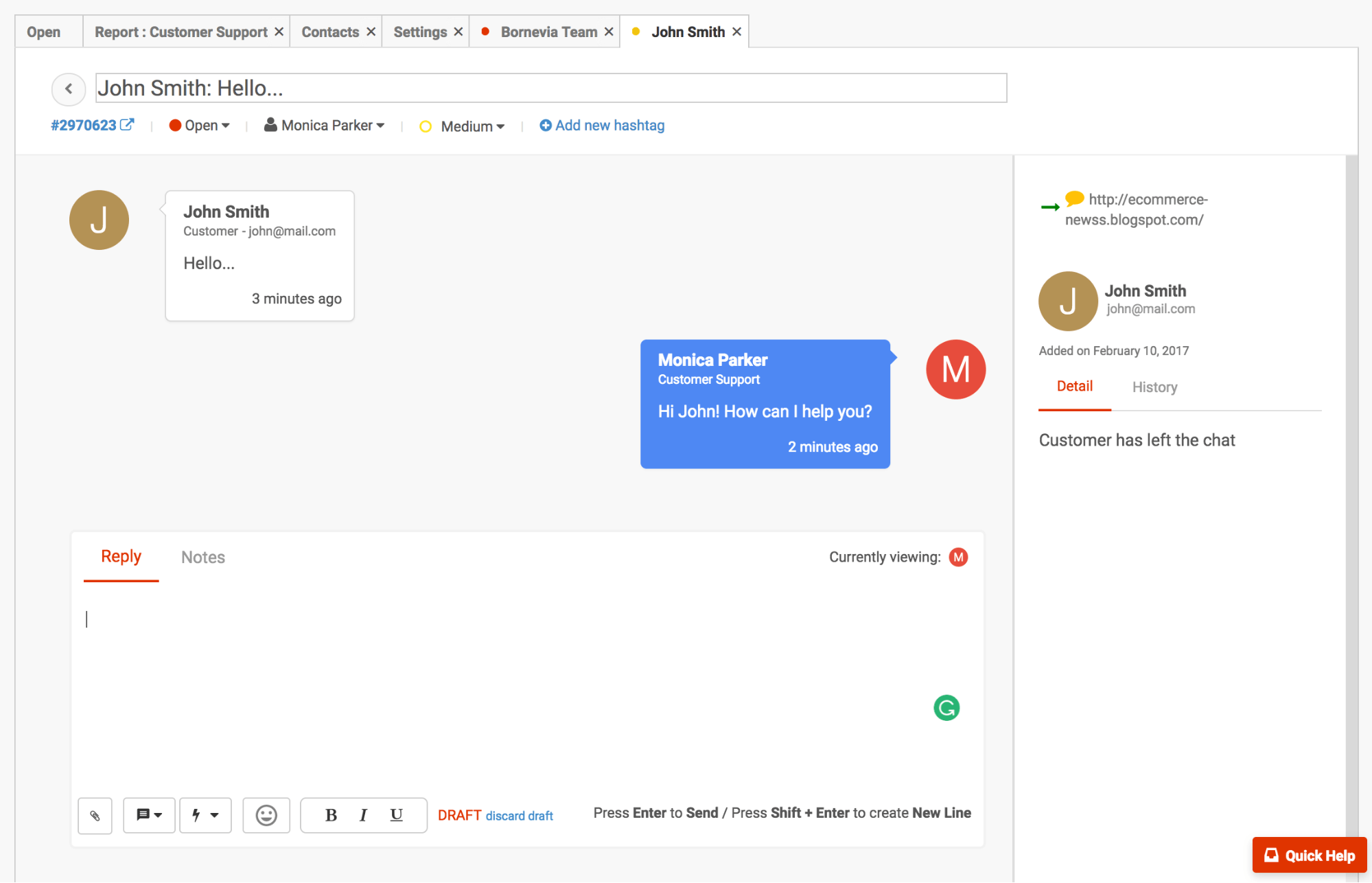 Dashboard is quite clear and simple. There are four tabs: tickets (that includes all messages), reports (tickets and team statistics, and satisfaction rating) contacts and settings.
Bornevia Pros
It's a nice and easy to use multichannel helpdesk helpful in gathering emails, chats and social media messages in one place.
Despite a couple of problems I had during installation, it was easy to set up this chat. The application is intuitive on customer's side, it's also easy to navigate through the dashboard when you step into agent's shoes.
What's also worth mentioning is low price of this application. Standard plan costs $10 per month and allows you to connect Facebook and Twitter accounts, add two chat widgets and have up to 5 mailboxes.
Bornevia Cons
The first problem was that Bornevia had a couple of usability problems that made installation way more difficult than it needed to be. I couldn't skip onboarding, and when I skipped the installation of live chat, it was not clear to me how I could start it again. Also, I was not able to install this app on HTTPS website.
Quite surprising to me was the fact that when I tried to contact with Bornevia's support via live chat, their agents were offline.
Another con is that the app itself doesn't offer any advanced features. They have canned responses, ticket hashtags or chat triggers, but all the other features are limited to Enterprise Plan only (no price given).
The verdict for Bornevia
Bornevia is helpdesk software that offers a simple live chat dedicated for companies wanting to open additional channel of contact to their customers. This application would be useful for companies looking for an inexpensive app that will help them managing all of the incoming inquiries in one place.
Live chat is quite easy to install, social media accounts and email easy to merge, the price is low. It offers only basic features though and that's why wouldn't recommend this application to those who are looking for an eCommerce platform.