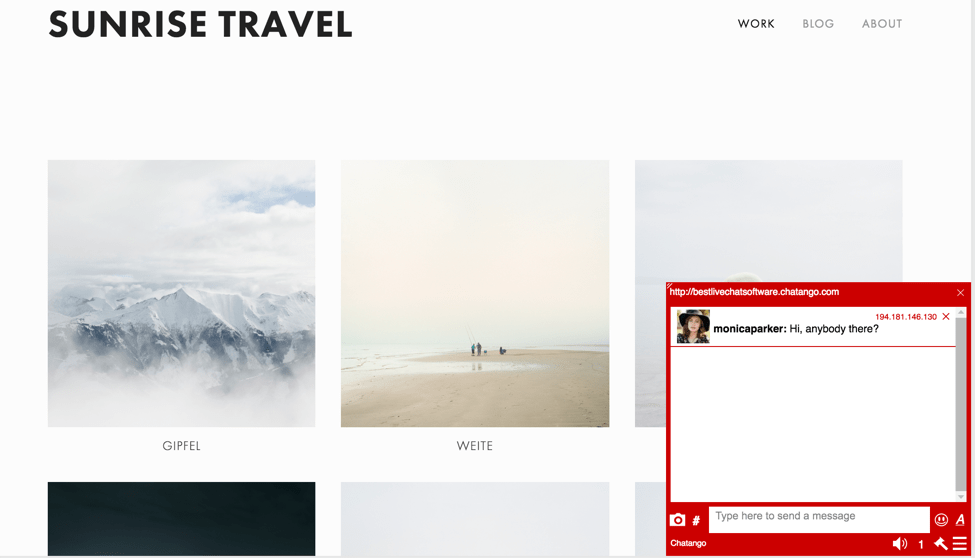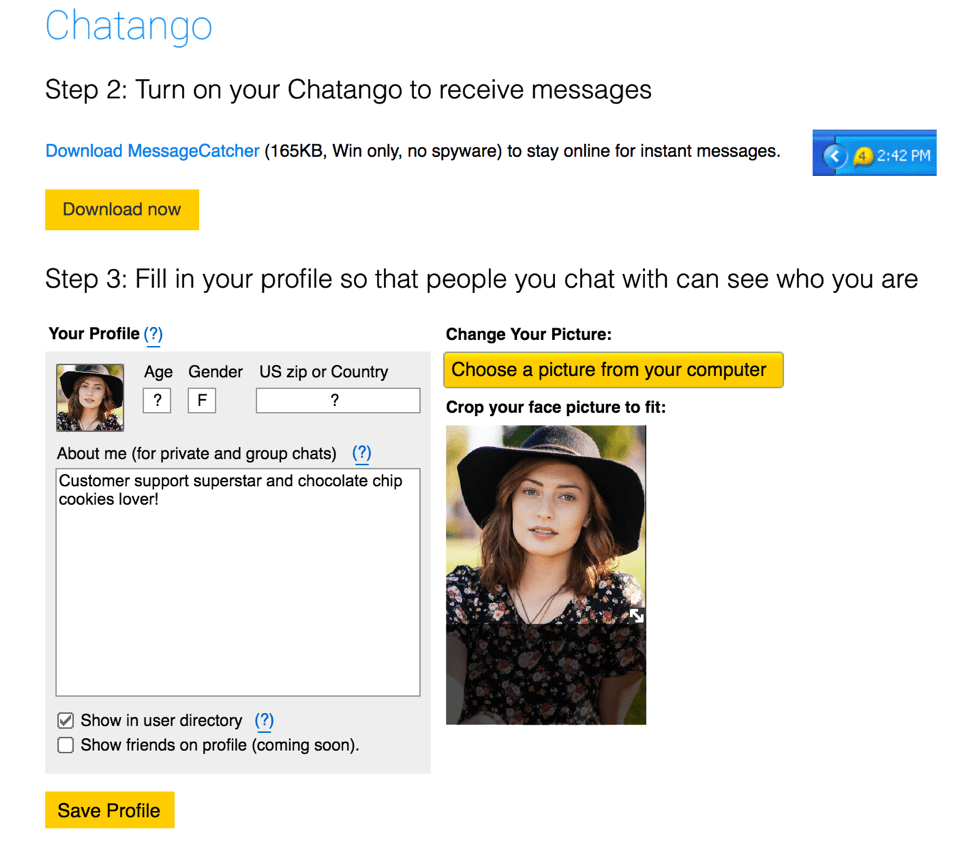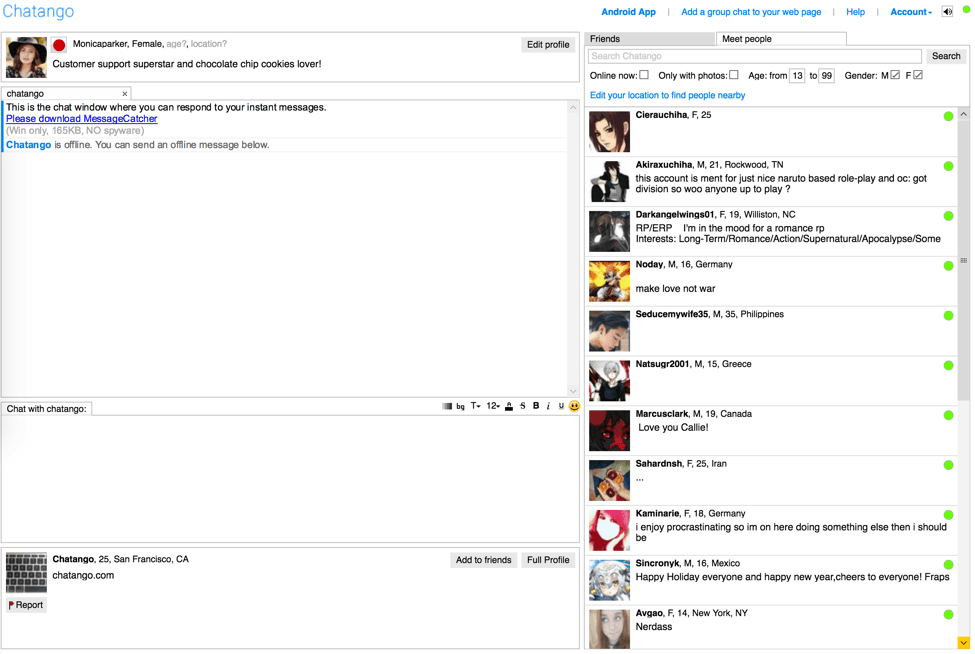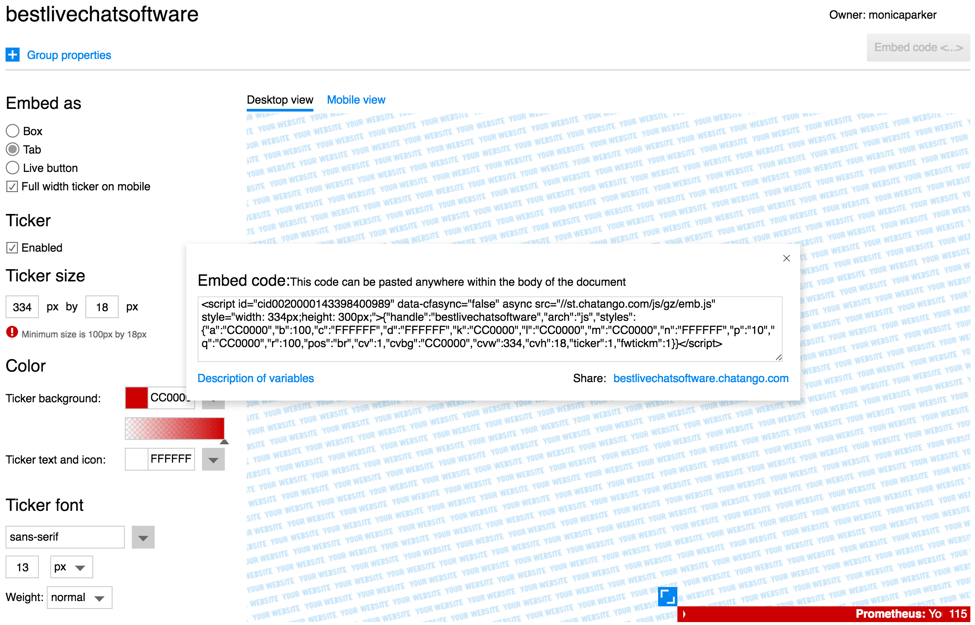 Chatango live chat review
Chatango is not a conventional live chat, but more a chat room you can install on your website so your website visitors can connect and create a community.
Installation is easy. You sign up and you're guided through a quick onboarding where you can customize your profile amongst other things. You have to choose a name, enter your age and gender (you don't have to do that but if you don't, you might not be able to chat with some visitors). You also have to add "about" information and you're ready to chat.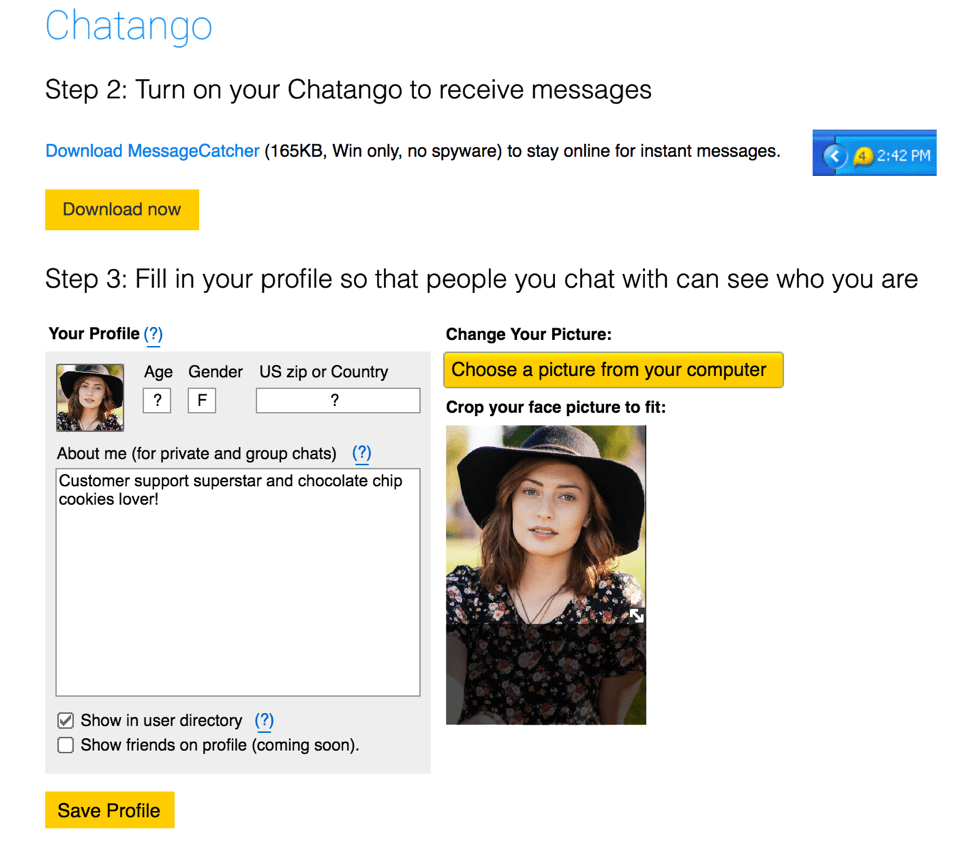 Once you're done with customization, you're taken to Chatango's chat where you can check its capabilities.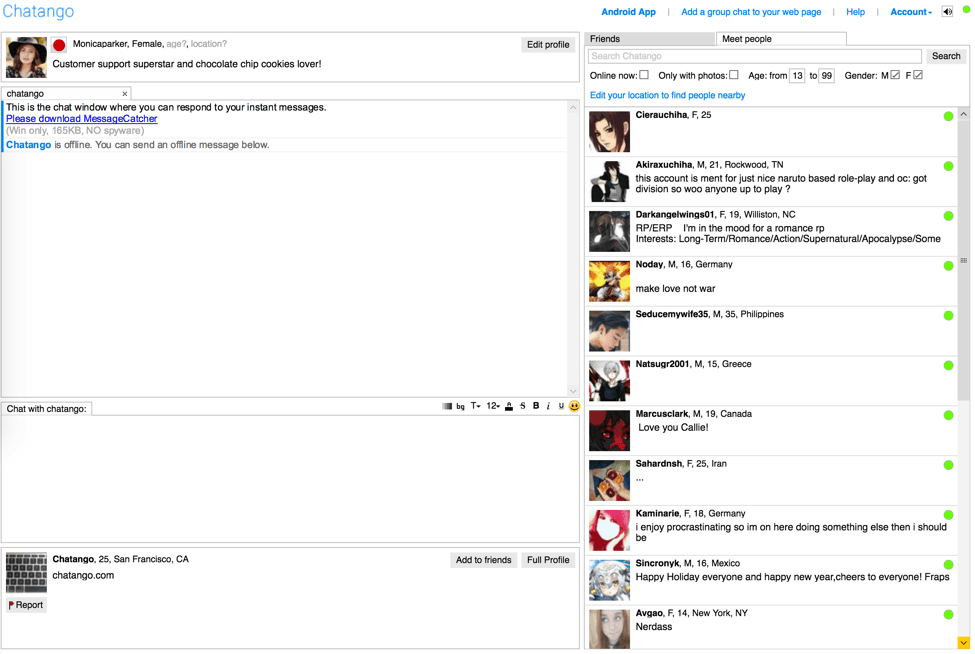 You can also test how it looks on your website. All you need to do is to make some window customization and an installation code pops up.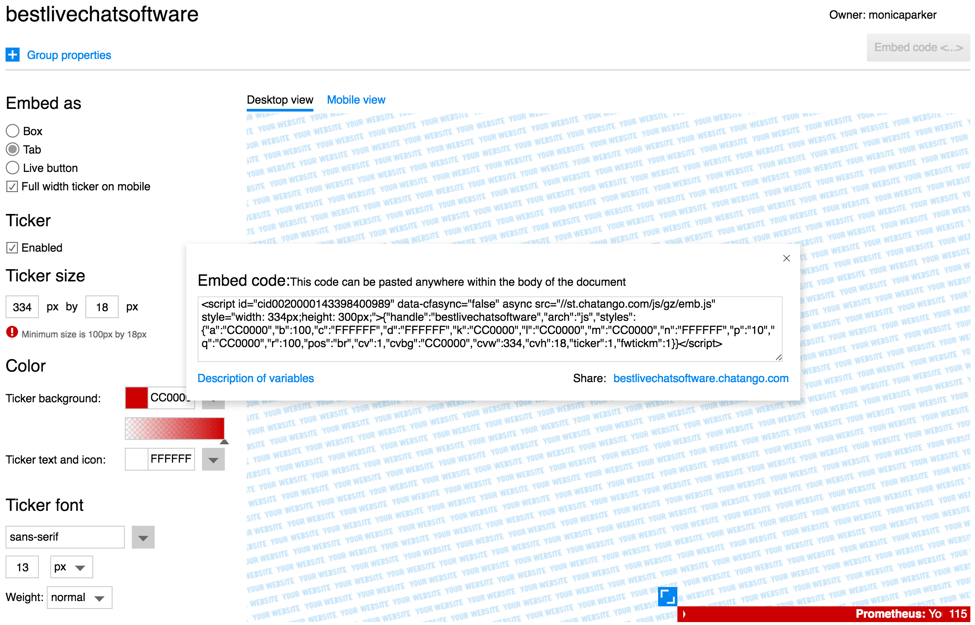 Unfortunately, I was not able to paste the code on Blogspot's blog (as per some XML error), so I pasted it on Squarespace.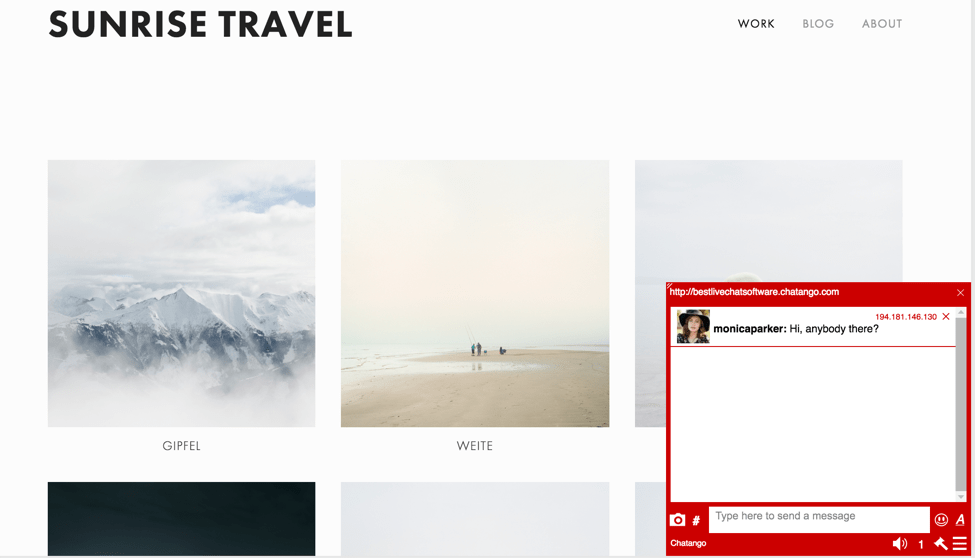 Chatango live chat pros
There are a couple of Chatango pros that make this application attractive. It's free to use, so it's definitely worth trying. Another pro is that it works on desktop, tablet and mobile. It also provides window customization so you can adjust chat window to your website's design.
Works on desktop, tablet and mobile
Customizable
Chatango cons
The main Chatango con is that it doesn't offer any options except from chatting, however we have to keep in mind that this app wasn't created to be a full e-commerce platform.
It doesn't offer any options except from chatting
Unattractive design.
The verdict of Chatango live chat
Chatango is a free messenger allowing you to find and talk to people with similar interests. It's idea is to connect people on a website so it becomes a social hub for them. It helps you to keep your community on your website, chat with them and build loyalty. That's a unique idea among other live chat applications.
For that reason, I'm not able to recommend this software for a business looking for a proper live chat app, but it can be a good solution if you want to build your community on your website.