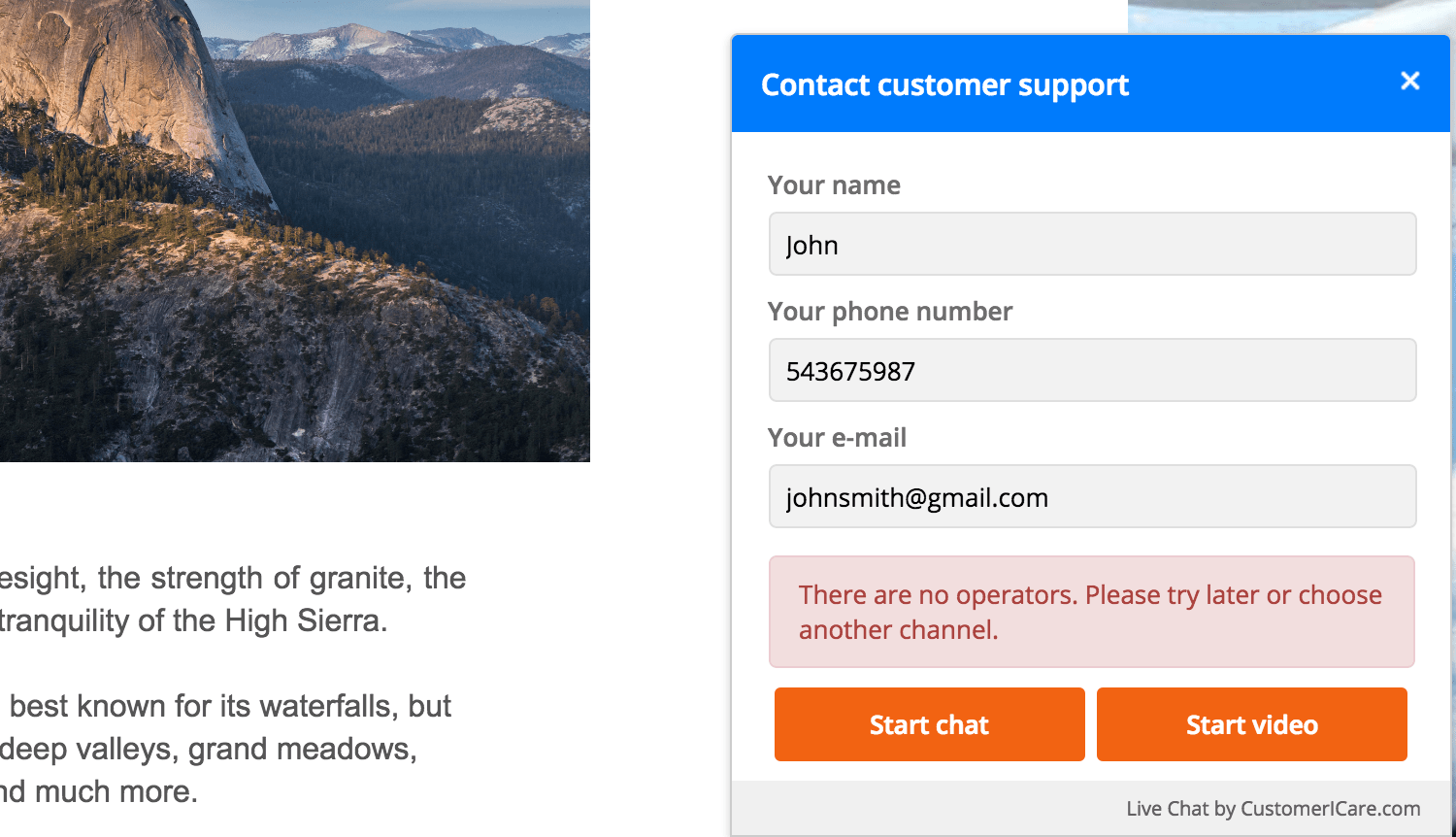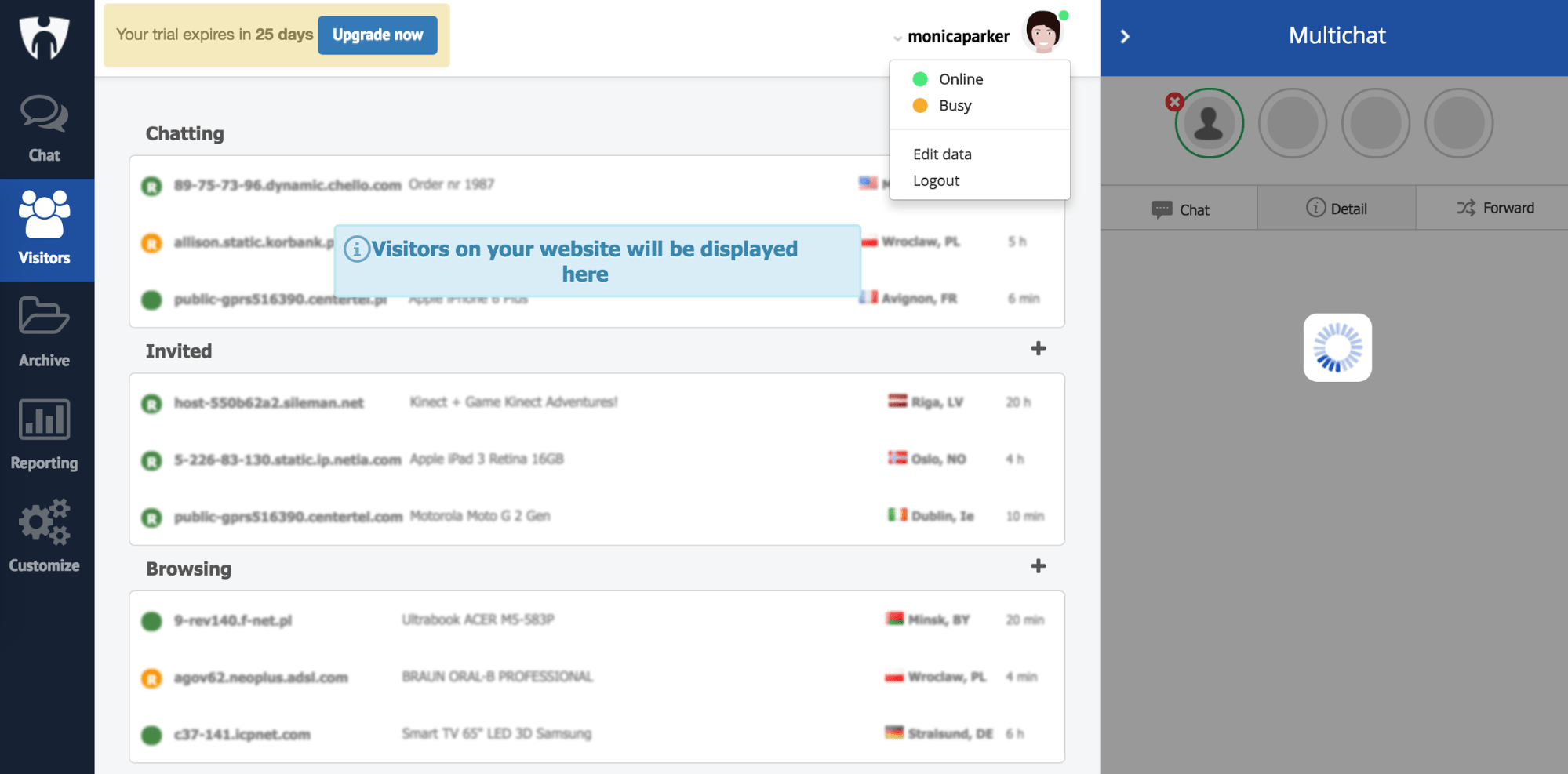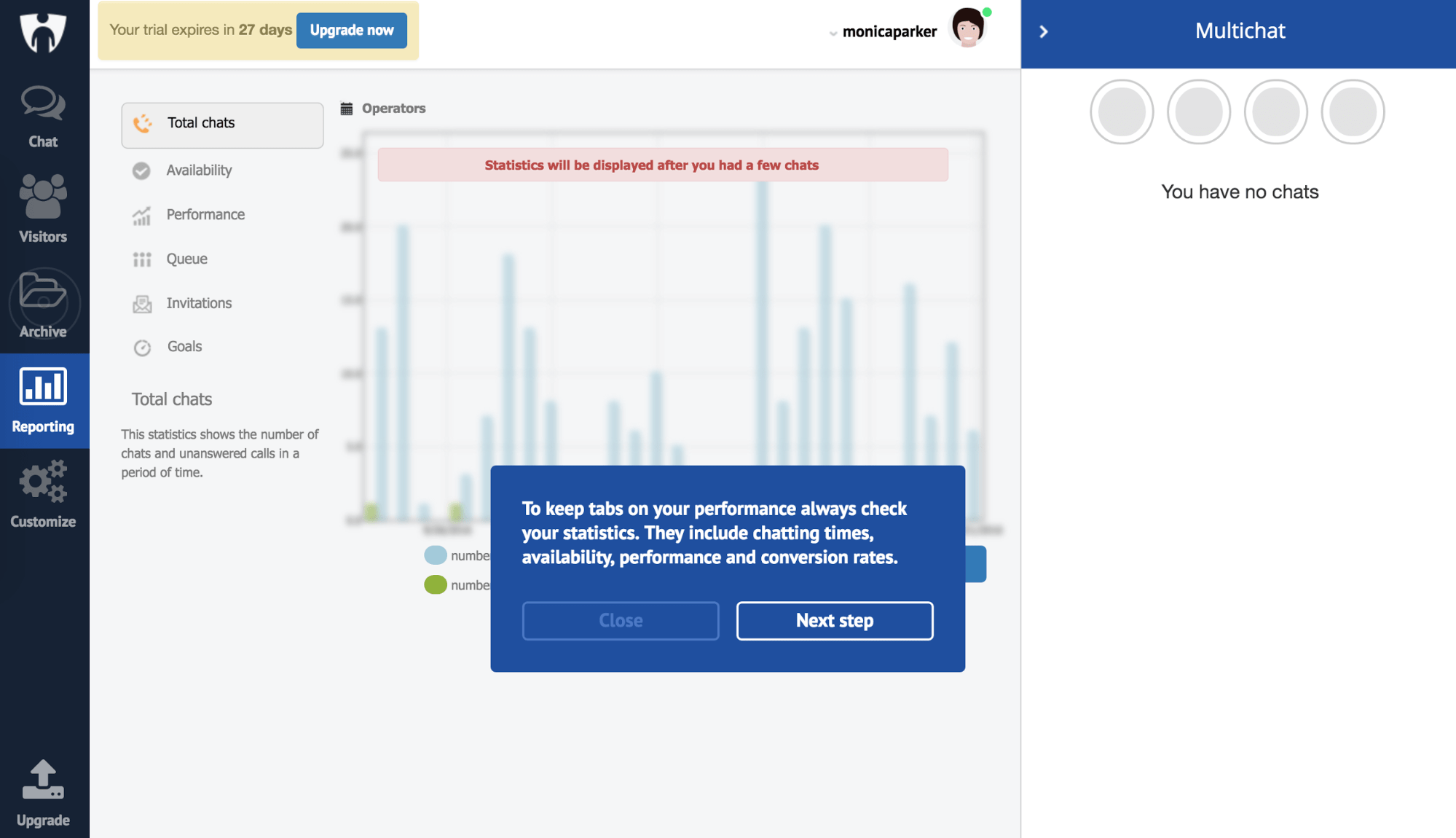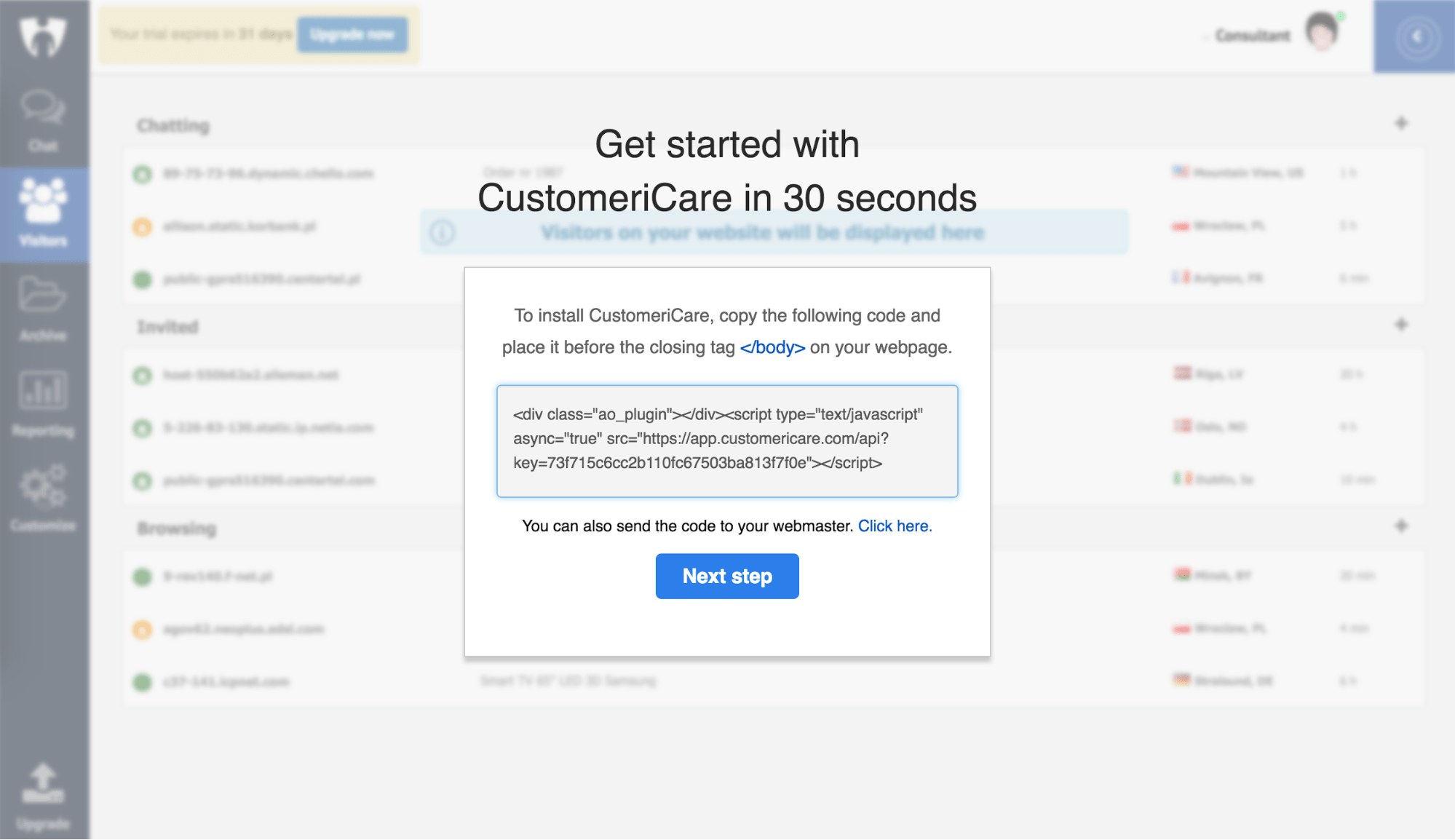 CustomerICare live chat review
CustomerICare live chat offers free, 30-day trial and ability to test their Pro Plan. If you choose to be billed annually, you'll get a 20% discount.
The subscription is relatively cheap, as the Basic plan costs $5/seat and Pro Plan costs $15/seat, billed monthly. Their pricing is unclear though, as on the website you can see the information about the free plan and the Prestige Care plan. In the end, I'm not sure how to get them and if there are four plans or only two.
The installation is easy. You sign up and you're taken to a dashboard with the live chat code that you have to paste in a html code of your website. An awesome thing is that you also get an email with a link to a detailed e-book, "Get started with CustomerICare".
When you login, you are guided through the dashboard so you get familiar with the dashboard. As you don't have any chats and statistics yet, you are showed how will the Visitors and Reporting section look like once you have your first chats.
From a customer's side, everything is clear and easy. Upon filing your contact details in pre-chat form, you can start your chat. You have the ability to choose a regular chat or a video.
The first problem appeared when I tried to have a video. Although my "agent's" status was "online" and the video chats were turned on, I received an information that there are no operators to have a video chat. I was surprised that didn't receive any information in the dashboard that there's someone trying to connect via video with me.
My visitor, John, choose to start a chat and everything went OK: agent received information that a chat has started and I've exchanged a couple of messages. Unfortunately, when I was trying to check visitor's details, the application didn't let me and I had to reload the website.
Pros
Affordable: Basic costs $5/seat, Pro costs $15/seat,
Audio/video chat,
You get an ebook tutorial via email,
Real-time monitoring, proactive chats,
CMS integrations and customization,
Pre- and post-chat forms,
You can have one seat and add a couple of operators to your app,
You'll get a 20% discount if you choose to be billed annually
Cons
Only basic features,
No advanced reporting,
Only 5 integrations,
Unclear pricing,
I was not able to have a video chat,
Application was freezing when I was trying to check chat details.
Summary
CustomerICare is an affordable solution for small businesses that need a live chat tool to chat only. It has some nice features and basic reporting allowing to check the performance of your live chat team.
The onboarding is easy and simple. I liked the fact that CustomerIcare team sends you the "Get started with CustomerICare" ebook so you know how to set it up. Another pro was that after logging in, you are guided through the dashboard so you know how to set your live chat up.
I could recommend this application to all small businesses that look for an affordable tool to chat and talk, however there were a couple of problems I encountered that made me wonder if this application is fully reliable.