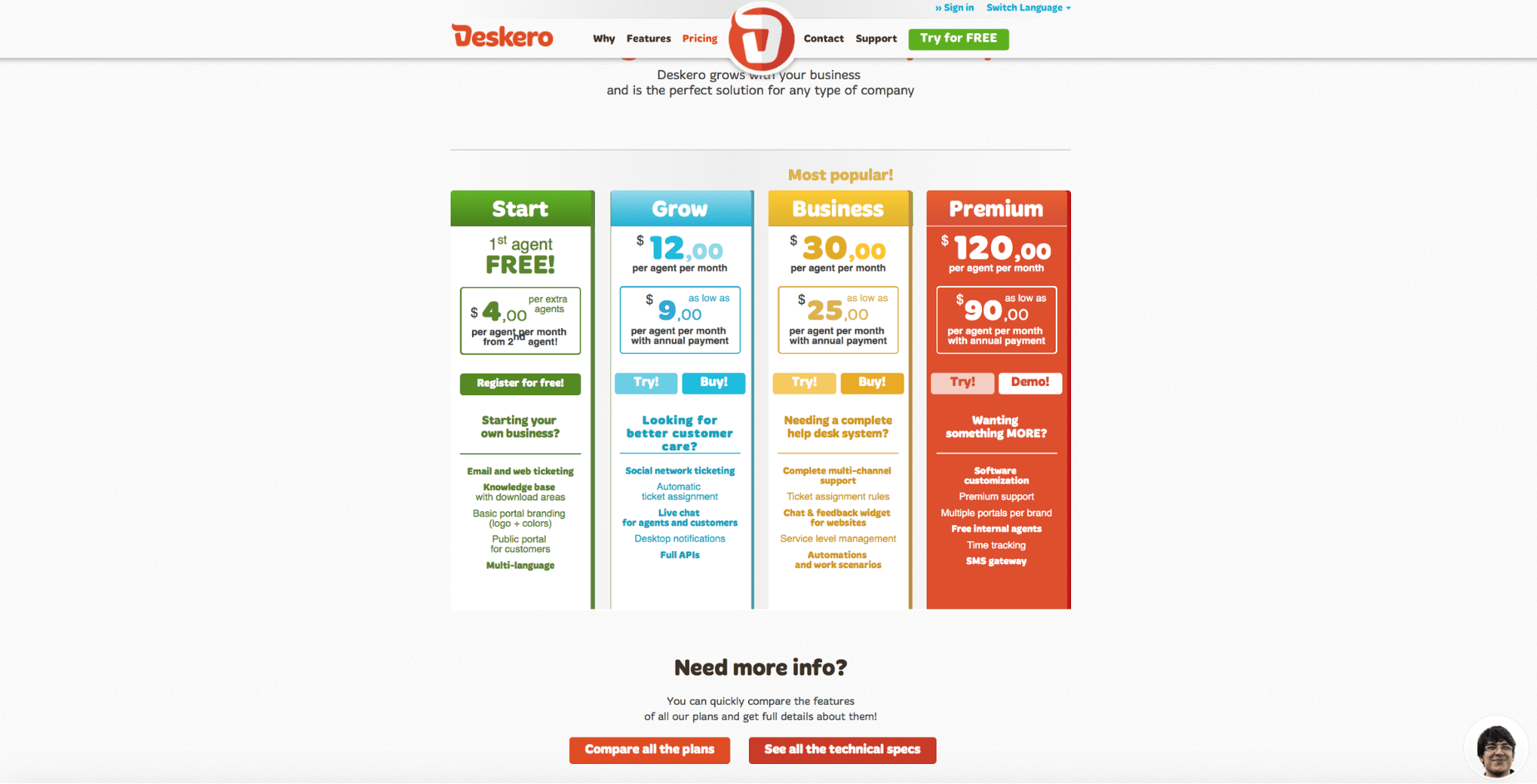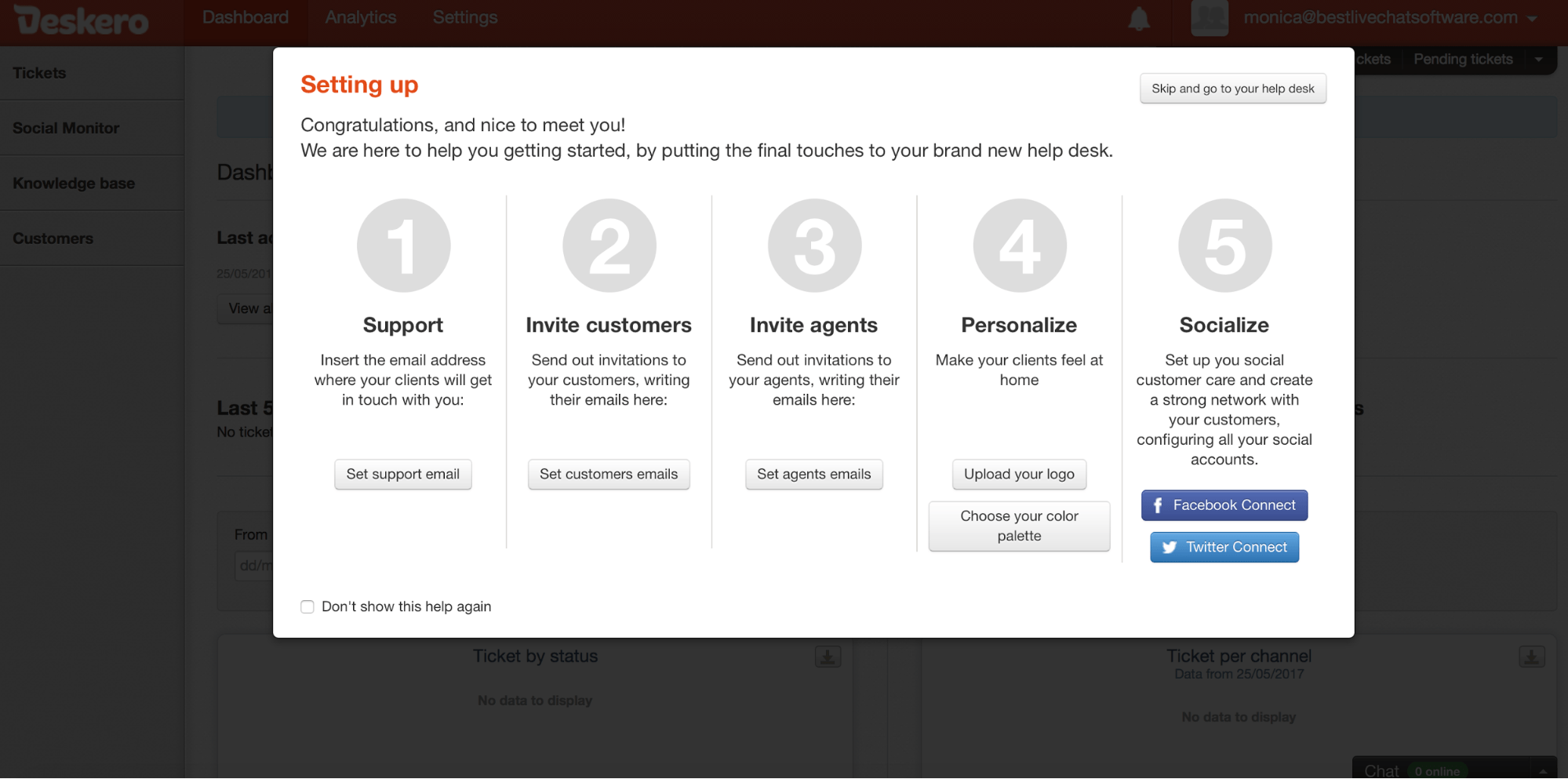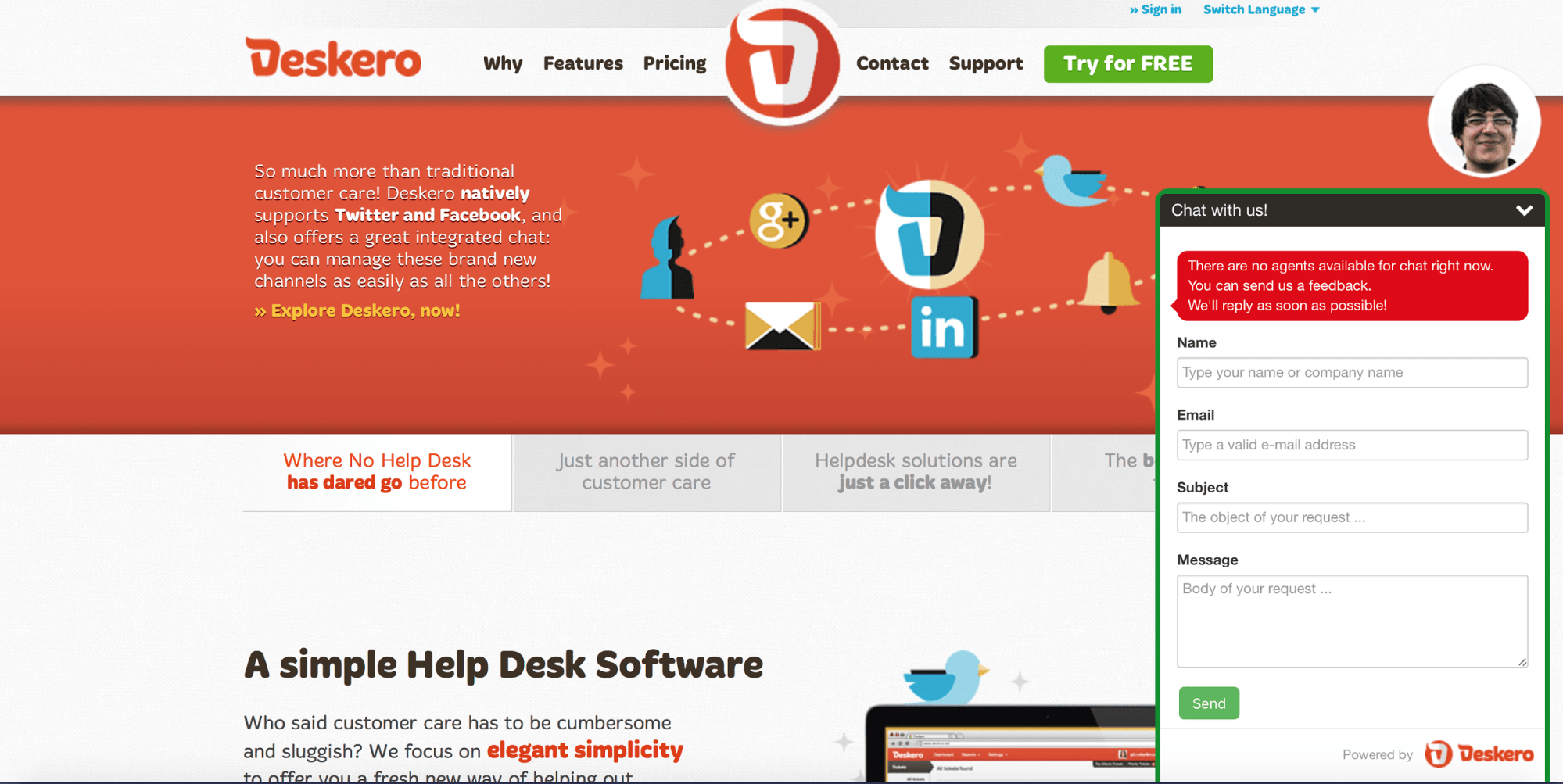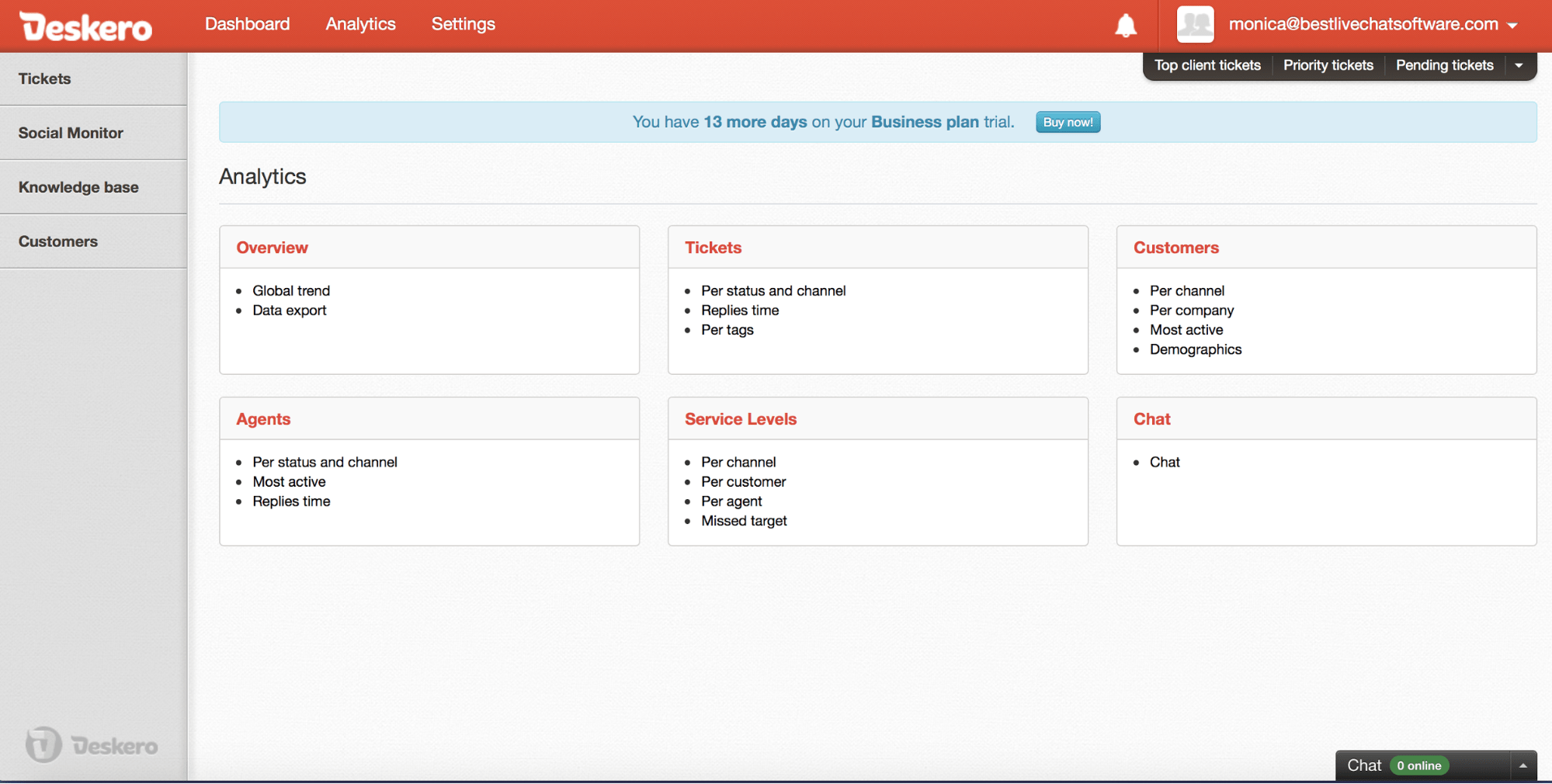 Deskero review
Deskero is a simple cloud-based tool to make your customer care easier and quicker. It offers advanced features that can be easily customized to better fit your business needs.
Deskero wants to engage and communicate with customers in a very innovative and personal way. It encourages businesses to reach out to their customers via chat, email, phone, web and social networking platforms.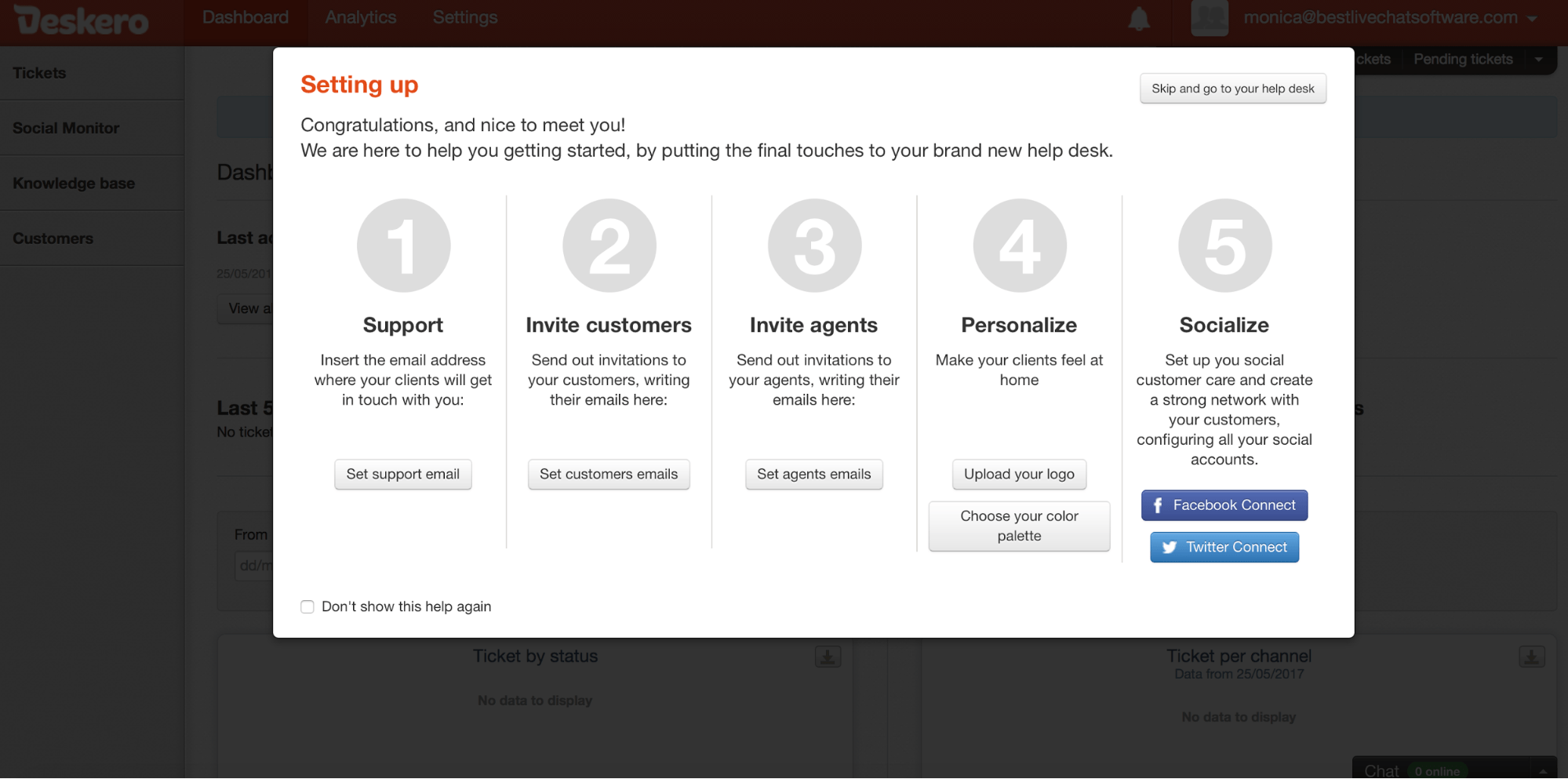 Advanced ticketing
One of their core features is the ticket management system. With the use of a special Deskero widget you can collect feedback and queries from your all of your websites. Requests are quickly converted into tickets and prioritized. You can organize tickets into areas (for examples marketing or administration) and groups (such as types of products or services) but you can also create custom tags to keep everything in order.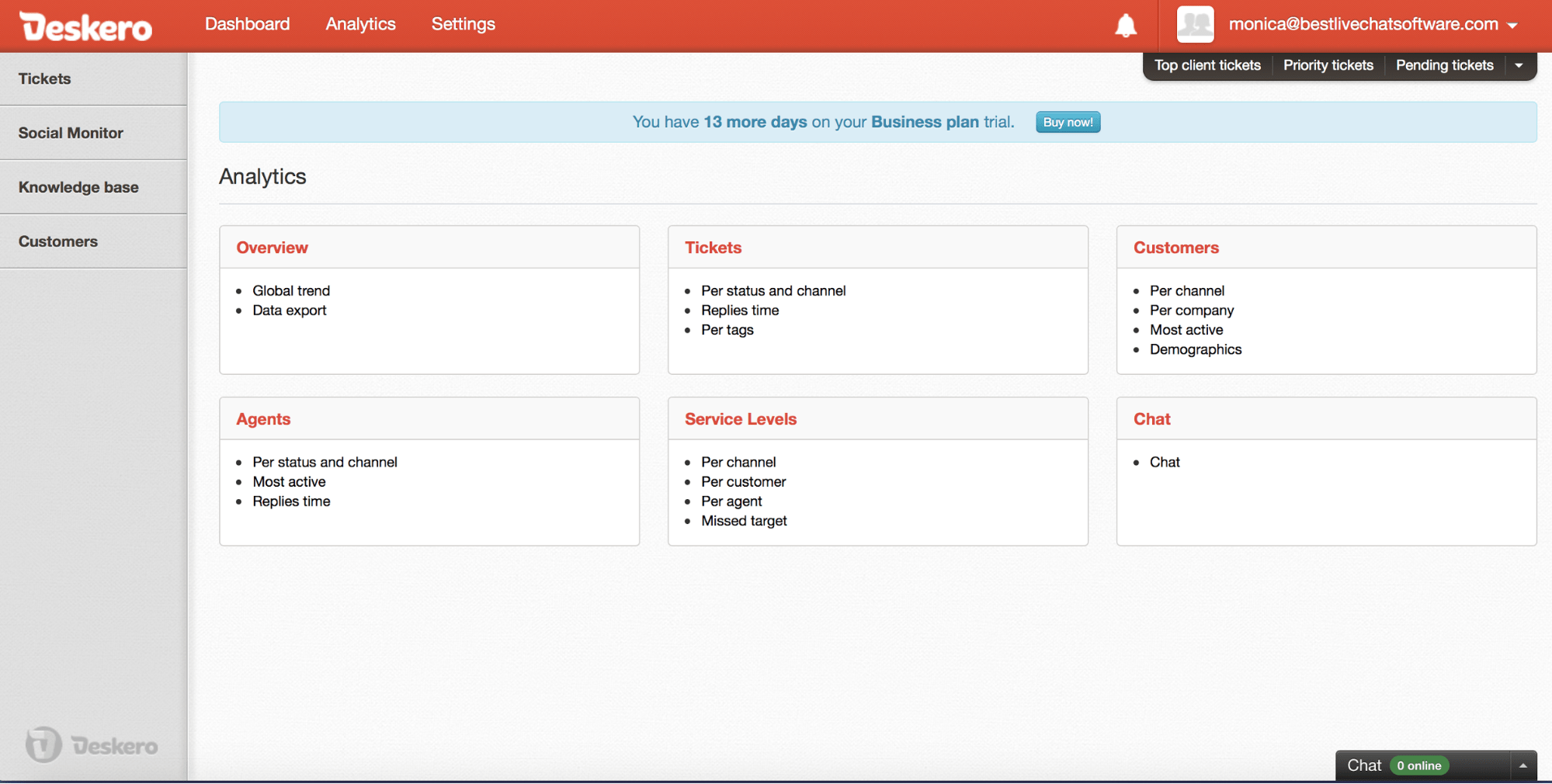 Social media
Deskero wants your social media customer service to be a part of your workflow. Your team can monitor, report and analyze Twitter and Facebook requests the same as others.
What's great is that each and every type of mention you receive from any social platform will be converted into a ticked and delivered into your inbox. You don't have to waste your time looking for mentions on social media channels.
Deskero interacts with your social channels natively, so there's no need for any complex configuration.
It also has its self-serve tools so you can establish your own knowledge base.
Integrations
Deskero offers integrations with Twitter, Facebook, Google+, LinkedIn, YouTube and MySMS.
Pricing
Deskero offers 4 plans. Start, where you can register for free and have the first agent also for free. Any extra agent costs $4 per agent per month. This plan has basic features.
The other plan is $12 per agent per month (or $9 per agent per month with annual payment). It offers standard features. They also offer business plan for $30 per agent per month (or $25 per agent per month with annual payment). It offers advanced features.
And there's the highest plan – Premium for $120 per agent per month (or $90 per agent per month with annual payment). It offers the most advanced features and software customizations.
You can set up a trial, and you'll get Business plan for 16 days for free.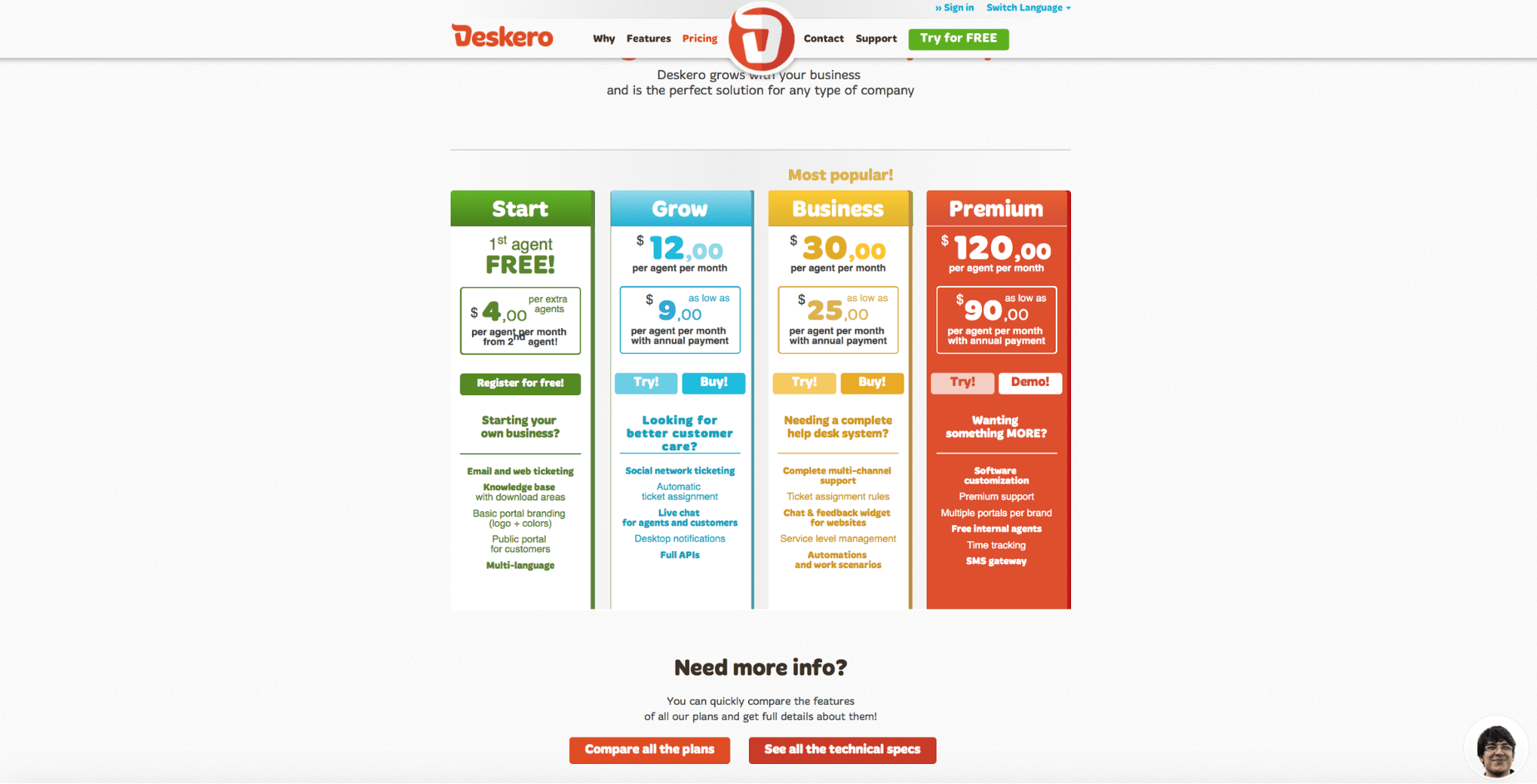 The verdict of Deskero
If you're having trouble with Deskero you can submit your query online but what I didn't like is that their support is not always online. With different time zones around the world I think it's a crucial benefit to be able to provide help 24⁄7.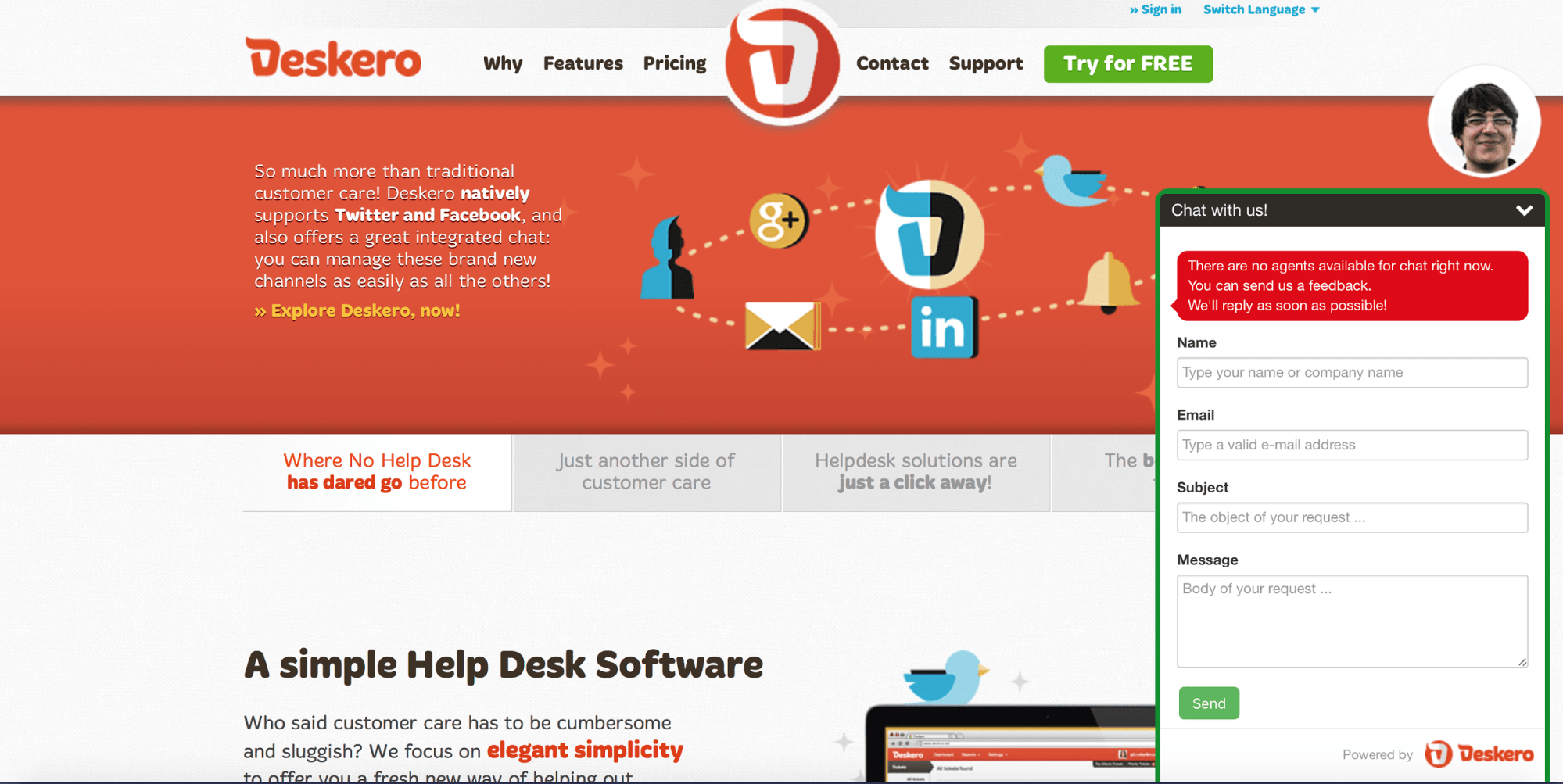 It offers good social integrations and very advanced ticket system. If you're into that and you like the basic look of the application you should try this solution.