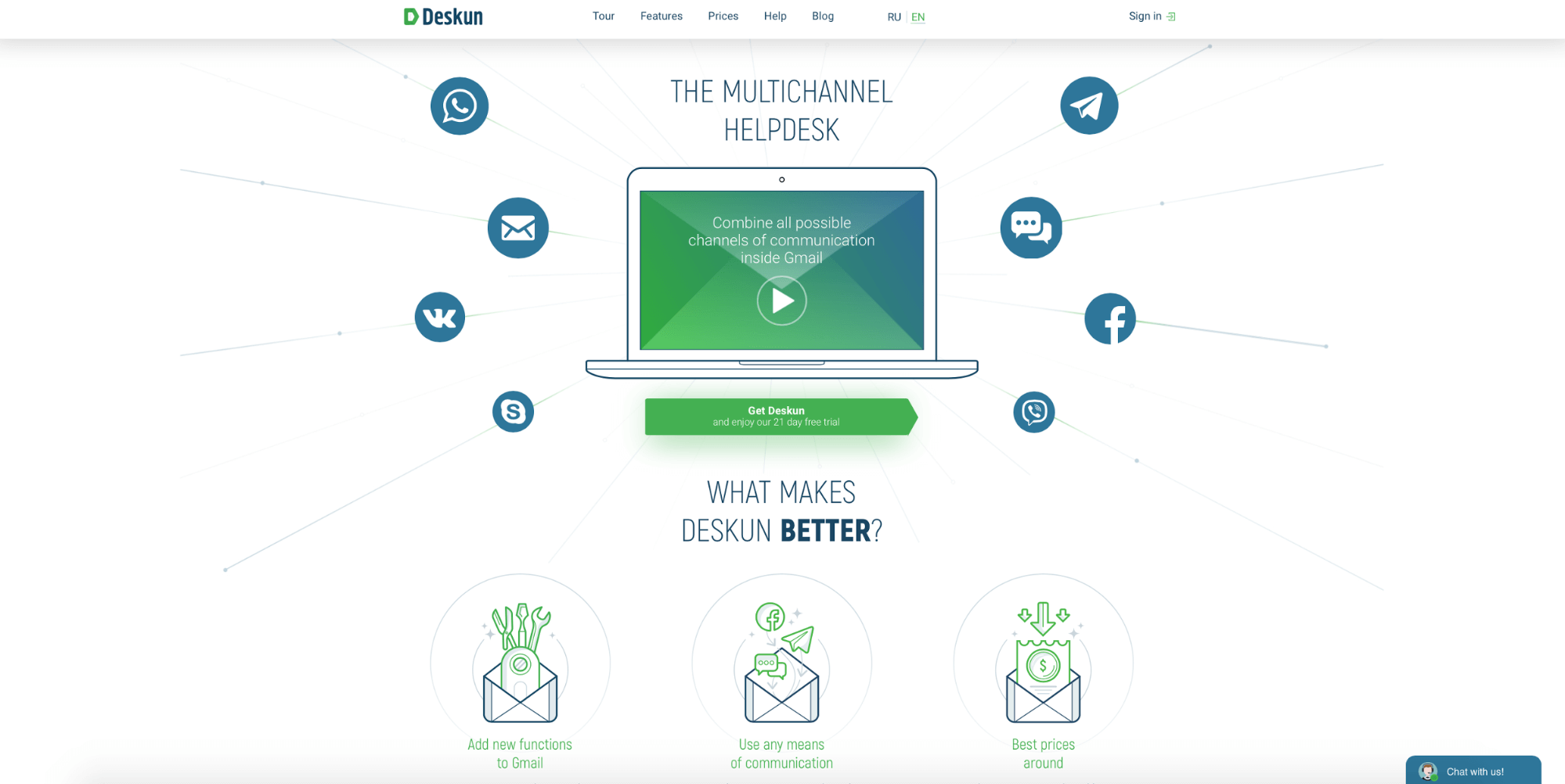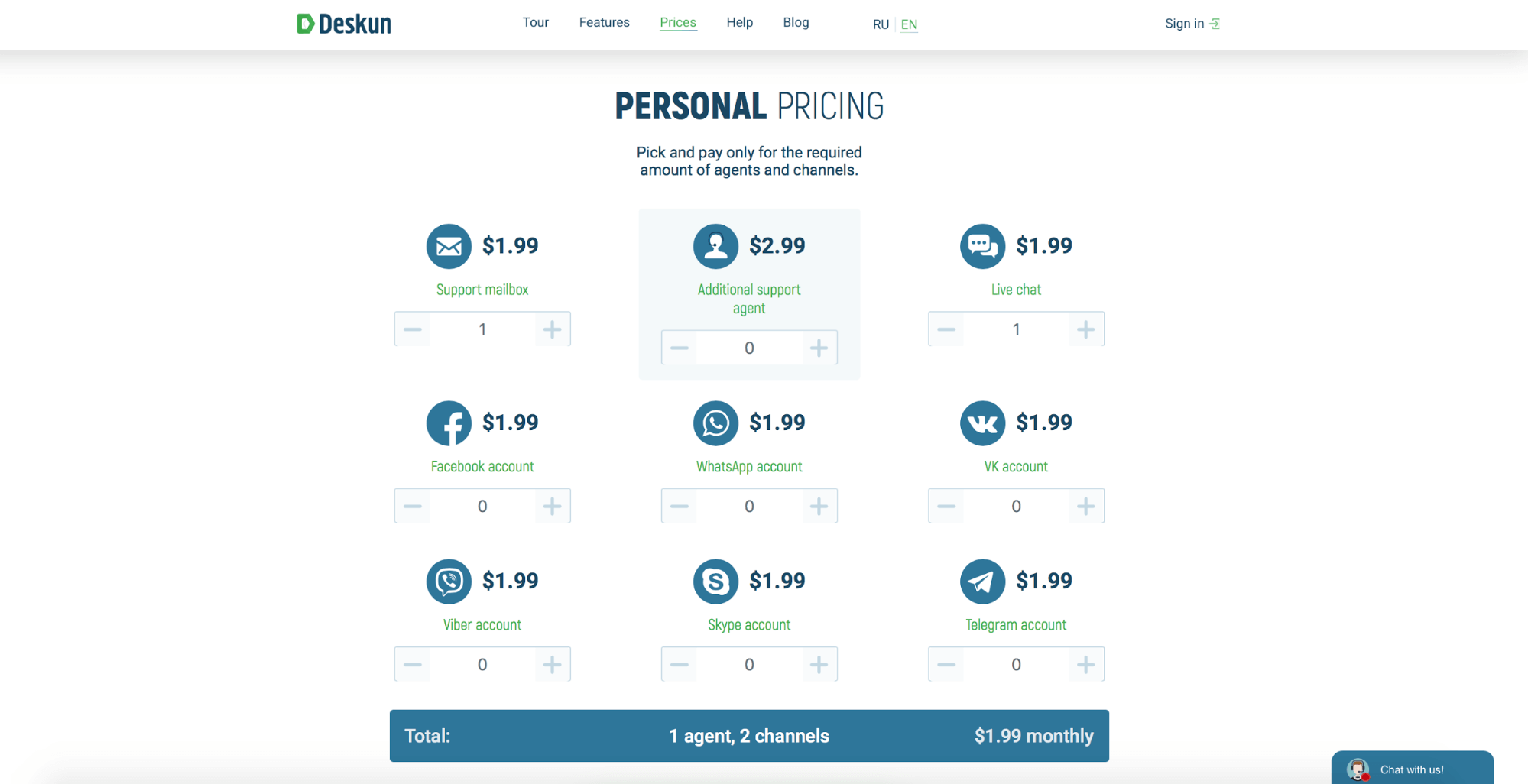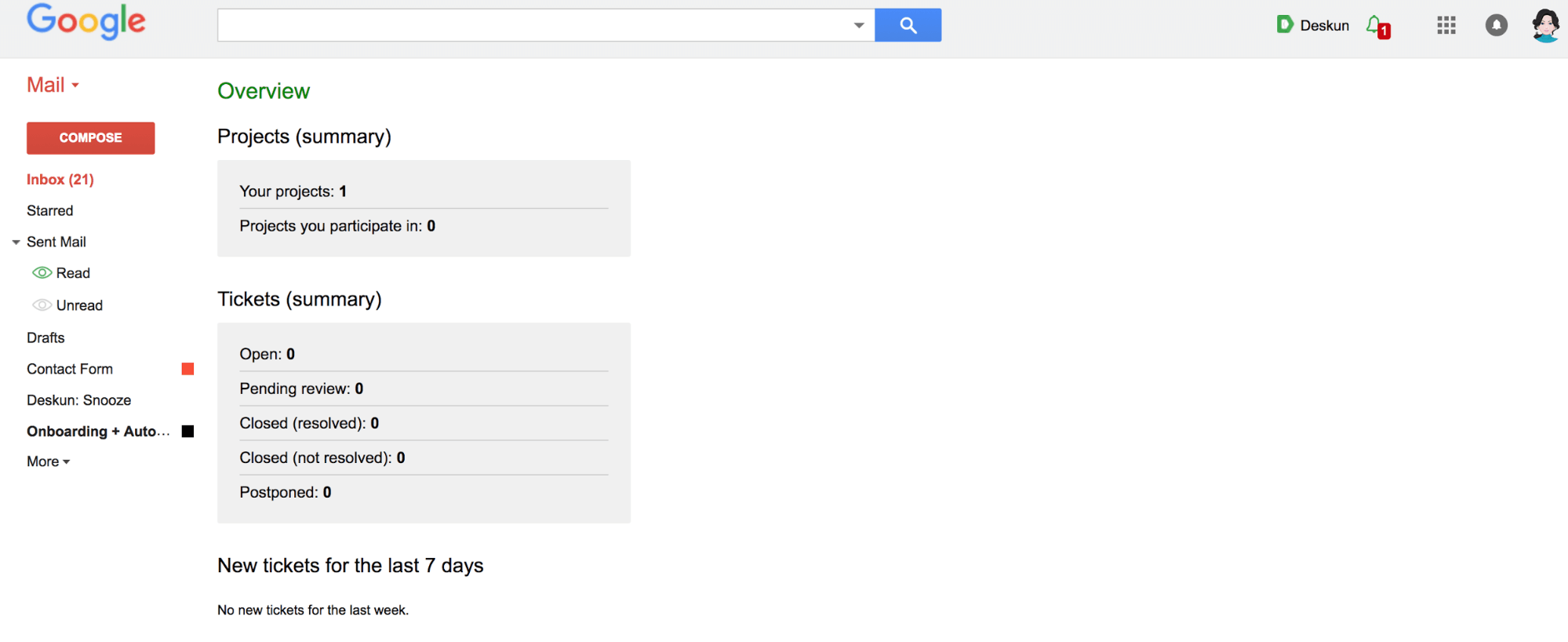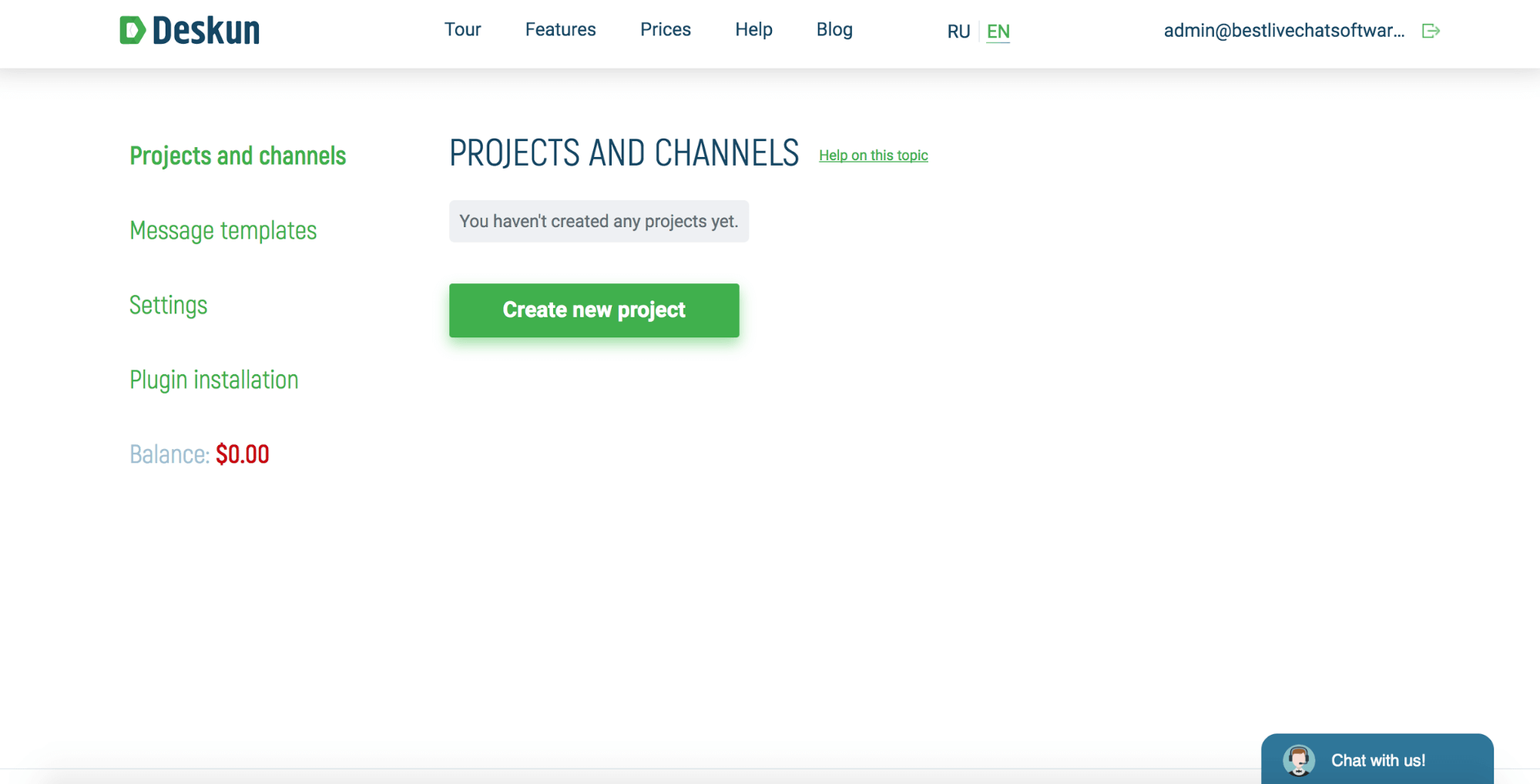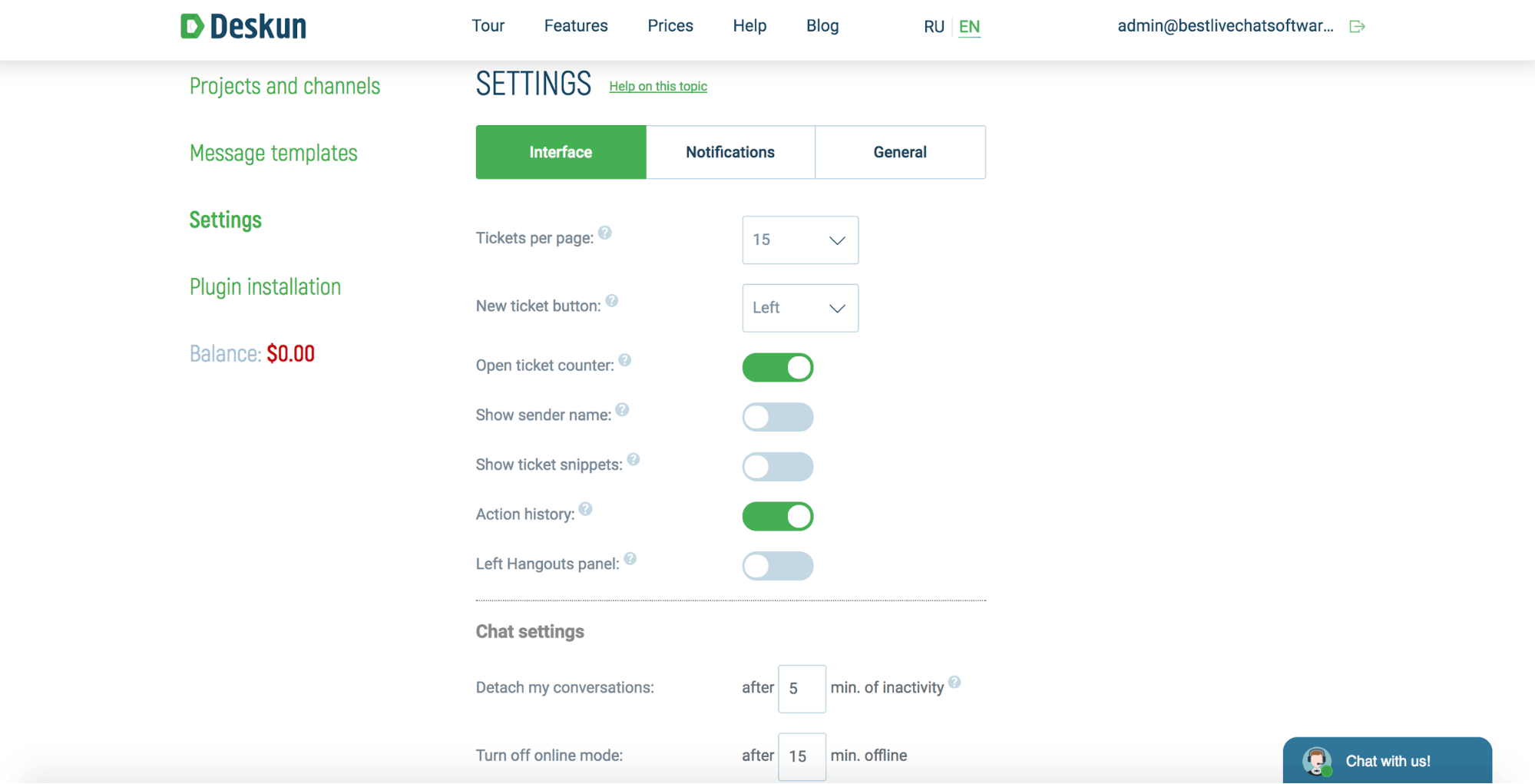 Deskun review
Deskun is a multichannel helpdesk system inside Gmail. It allows you to manage customer requests through e-mail, live chat, Facebook, WhatsApp, Twitter, Skype, Viber and Telegram directly from Gmail interface. It also allows you to set tasks for your employees.
It works as a Google Chrome plugin, and its full version is only available in Google Chrome.
You can say a lot is going on when you first visit Deskun's homepage.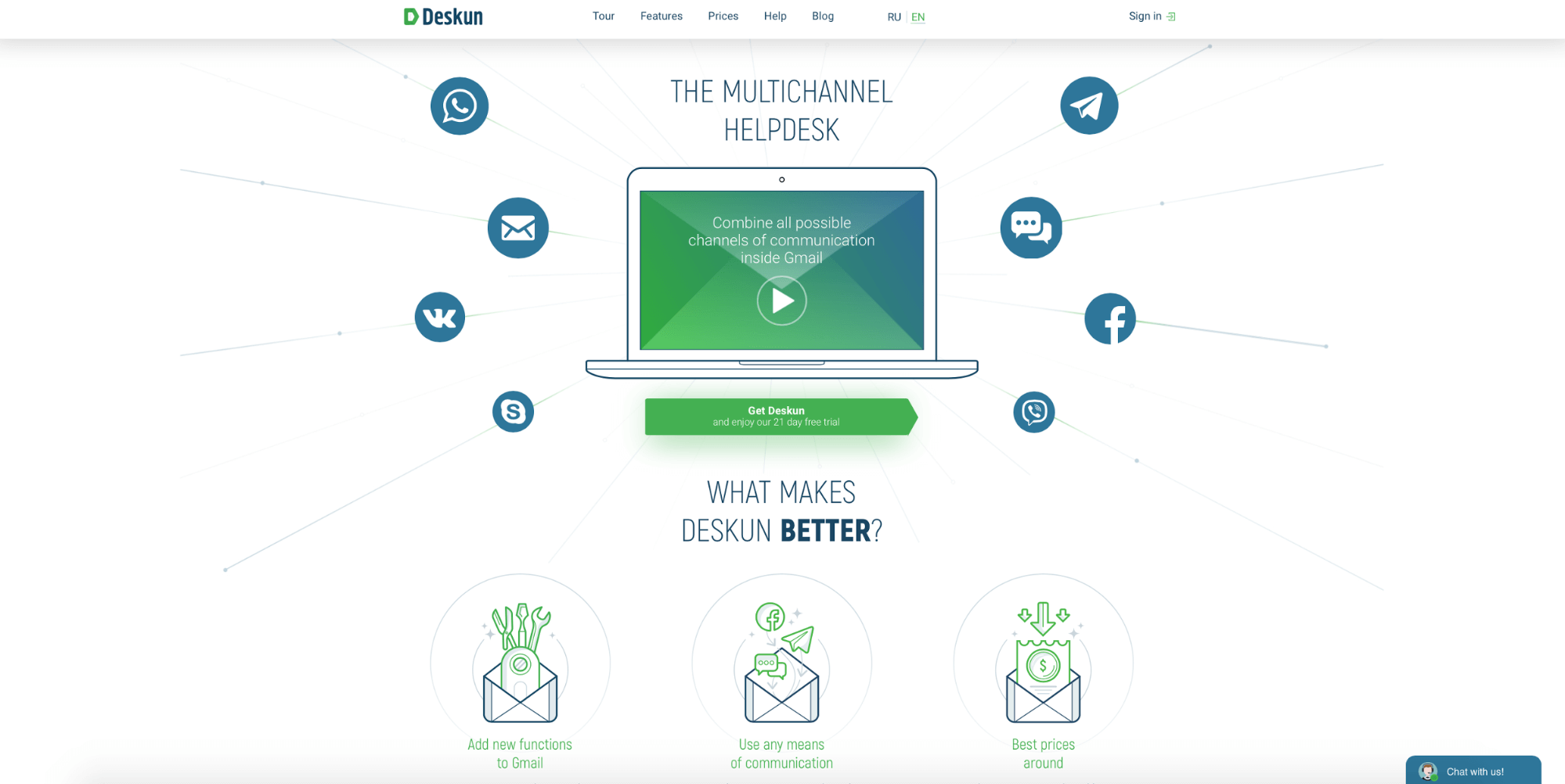 We can see the benefits of using Deskun, what features do they offer, tariffs and prices. When you scroll down, you can also see what their users say about their service. They happen to be three beautiful girls. Nice marketing, Deskun!
Overview
Deskun offers 21-day free trial. Once we log into the application, we will be taken to its dashboard.
You can embed a live chat widget on your website and address any query or concern your visitors have. Your agents can streamline communication with their clients and provide high-quality support and communication from Gmail.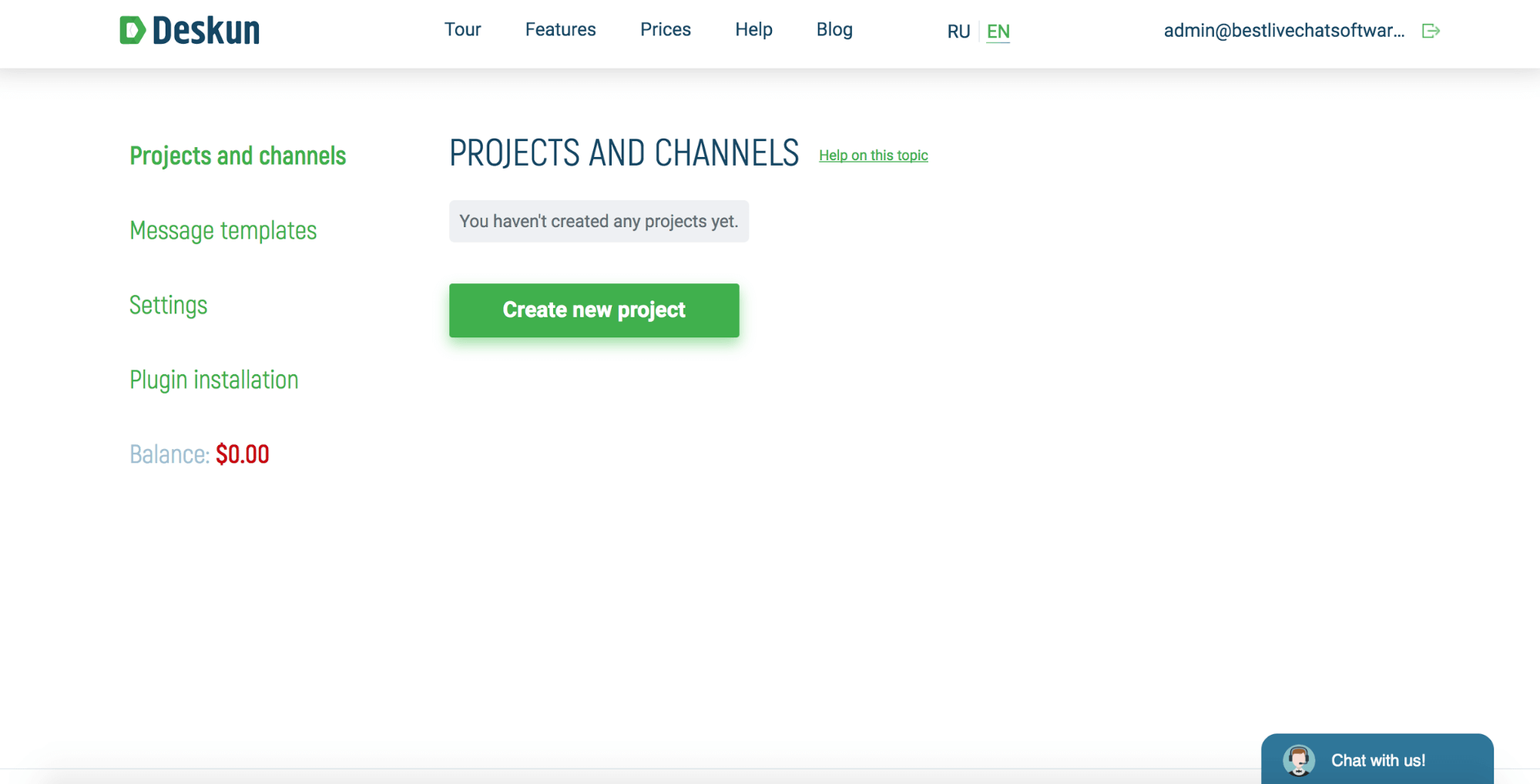 Thanks to combining multiple customer support channels within the Gmail interface, it's easy to provide support while managing other tasks.
Here, you can see the screen from Gmail with all the created projects and tickets. Also, agents can share tickets with each other and communicate on how to best solve the issue.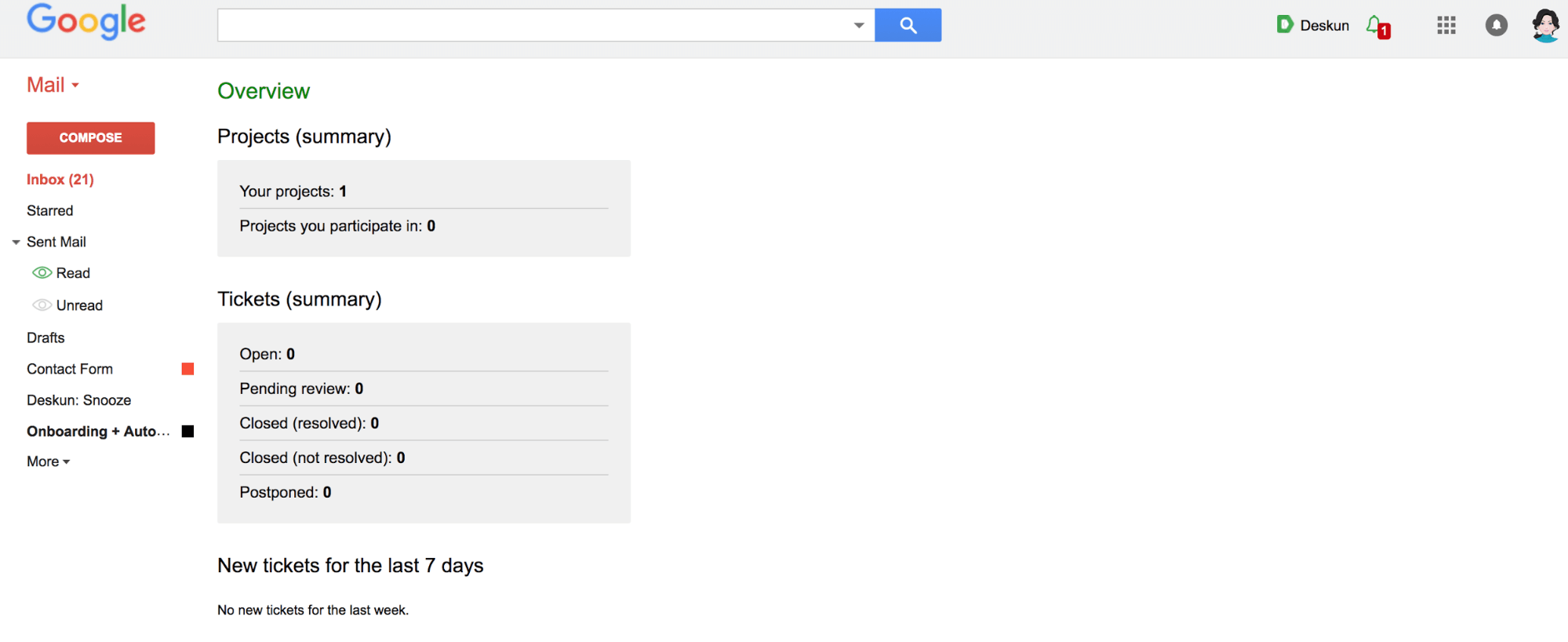 Integrations
Deskun application is wholly integrated with Gmail. It also works smoothly with various messengers and social networks, such as Facebook, Skype, Whatsapp, Twitter, Viber, and Telegram.
You can also use it for task management, as a complete ticket system that can be used for task management purposes.
Features
I like that with Deskun it's possible to set priorities and deadlines for most urgent tickets or leave a note for employees.
It has ticket locking feature. It means that when an agent already picked a ticket up, it becomes locked for other agents. You can snooze messages and Deskun will remind you of them at a set time. You can leave internal notes for the agents directly in the customer request thread. There's also a group management, which allows you to change priorities, set deadline, re-delegate. Agents also have custom templates that they can use in common responses.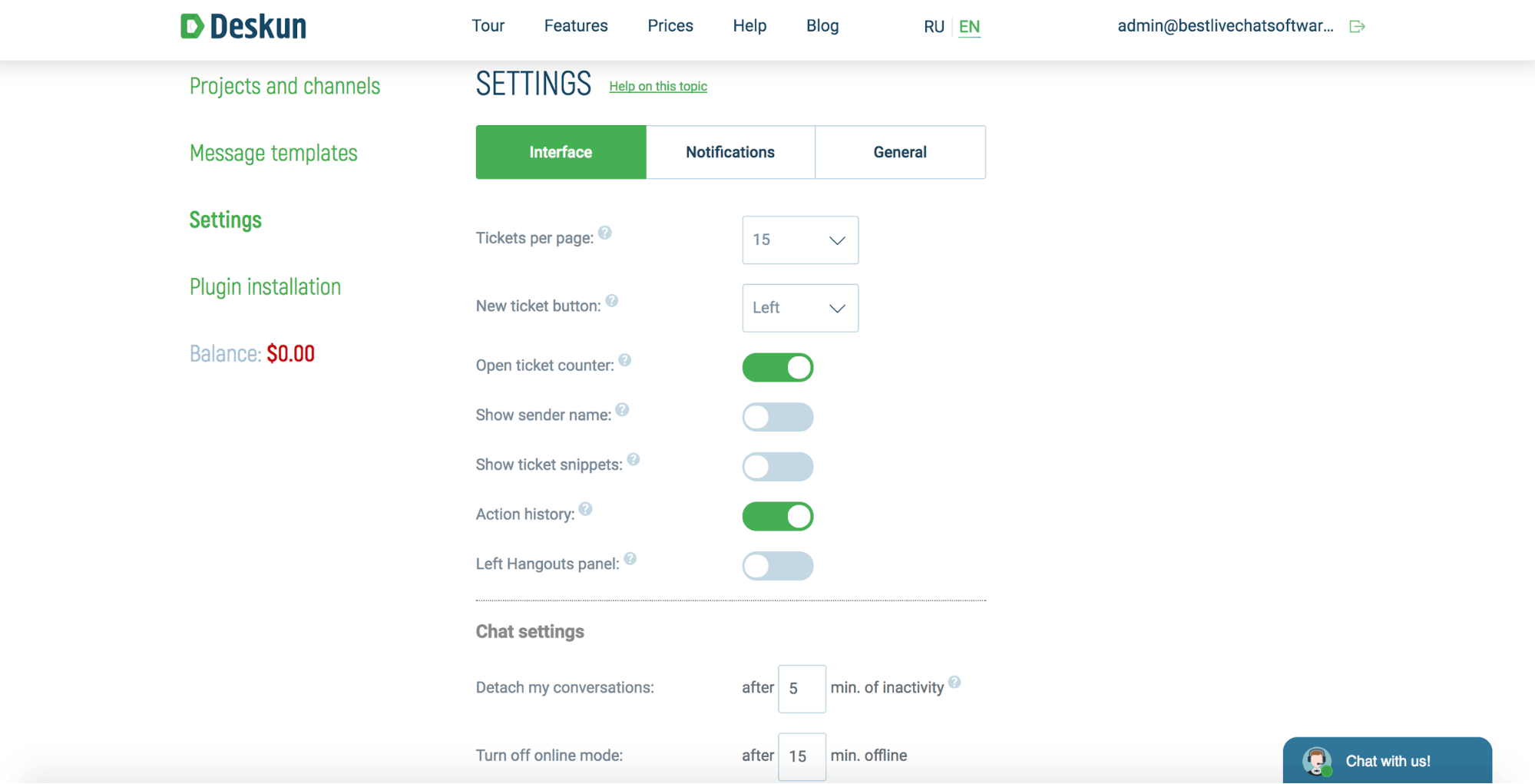 Unfortunately, the application is unavailable on mobile devices and platforms such as Android and iOS which might be a disadvantage for some businesses.
Pricing
Deskun's pricing is very different than in other live chat providers.
You pick and pay only for the required amount of agents and channels. It looks like this: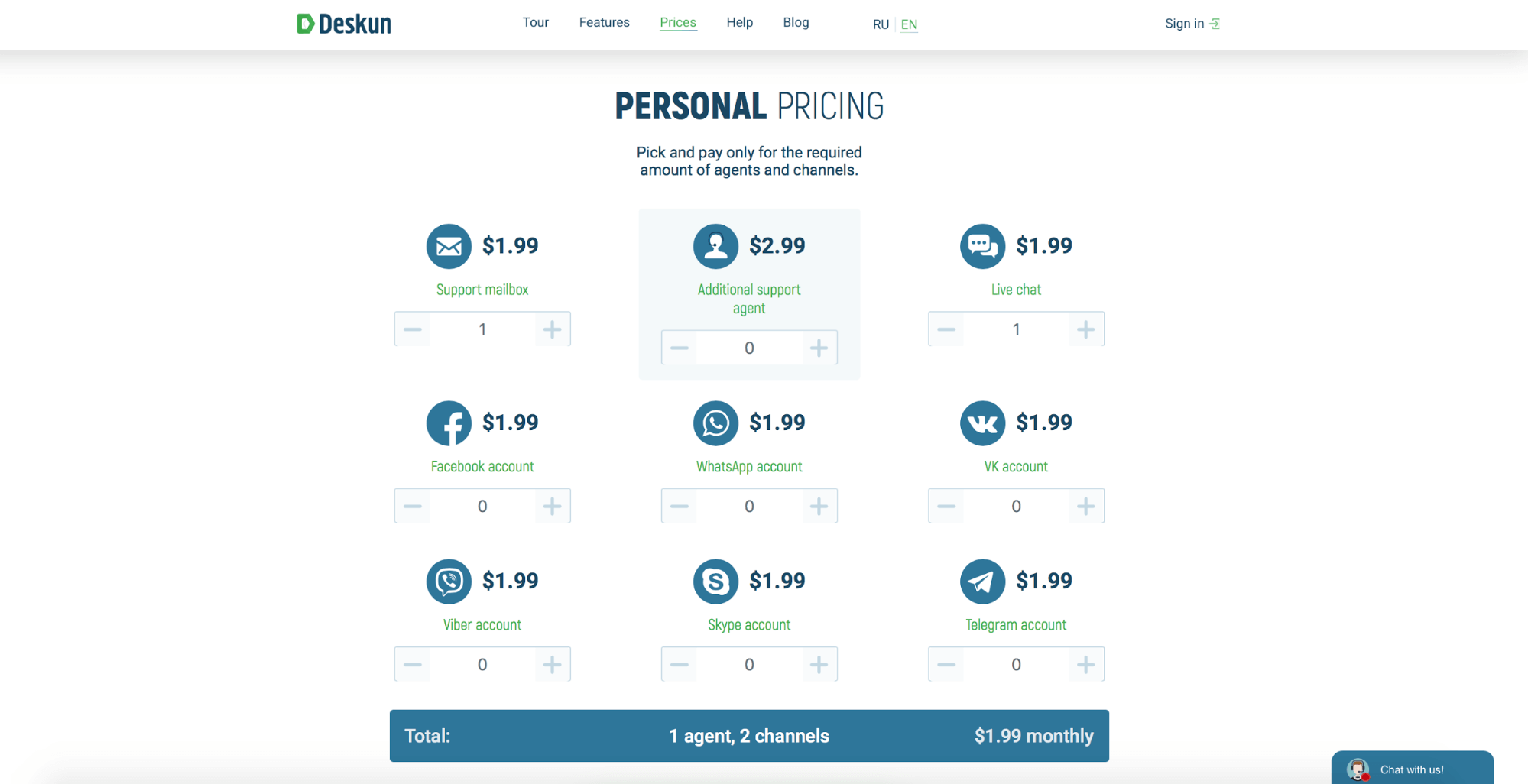 For one agent in live chat, you pay 1.99$ a month. You decide what exactly you pay for. I think it's a good approach for those who want to save some money but don't require all range of features within their live chat.
The verdict for Deskun
Deskun offers a flexible pricing scheme based on the number of your agents and your preferred channels. It might work well for some businesses. It doesn't offer mobile application though, which might be a restriction for people who want to provide customer support no matter where they are.
It might be a good feature for businesses who don't look for typical live chat solution and are interested in flexible pricing.