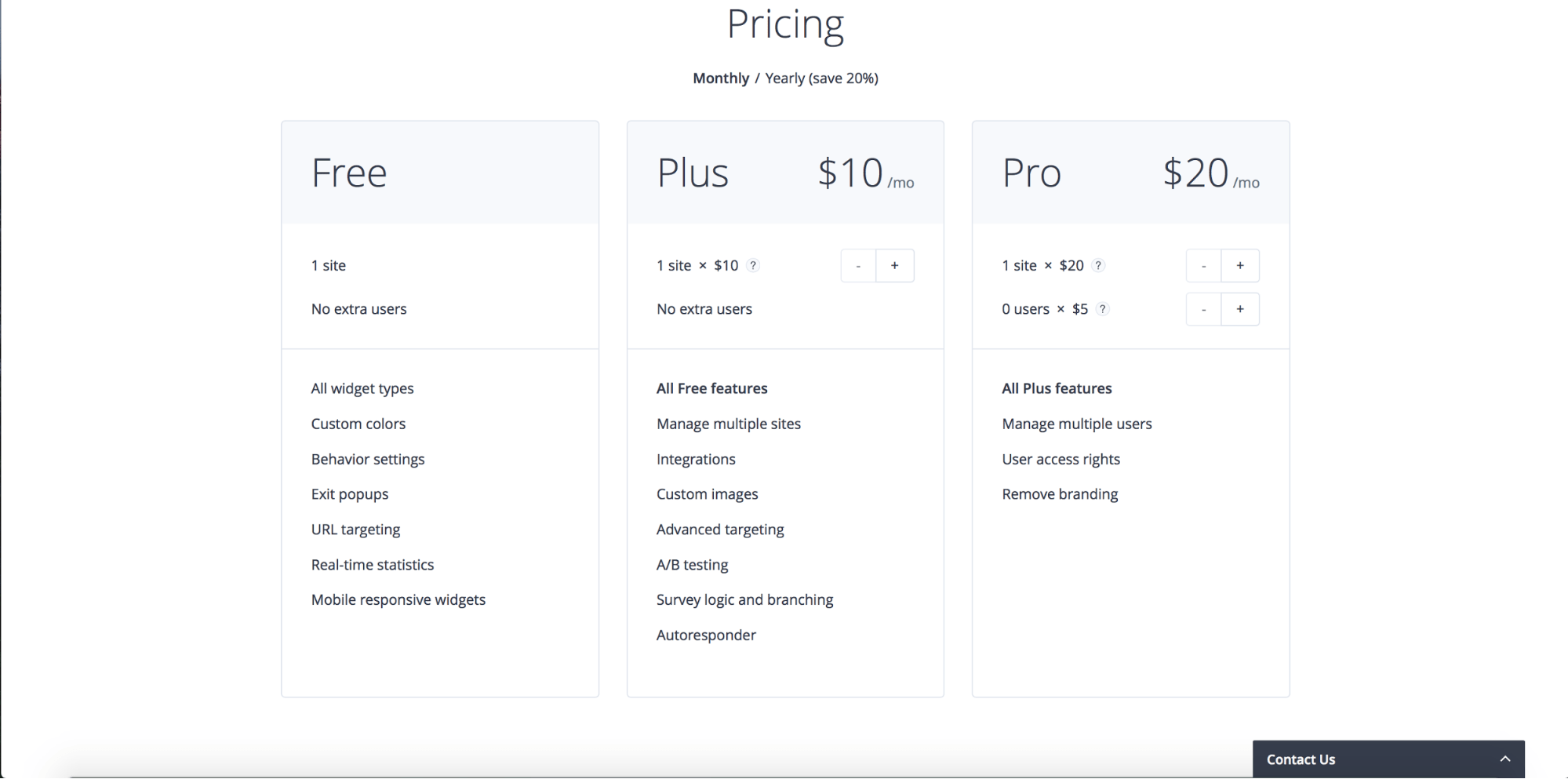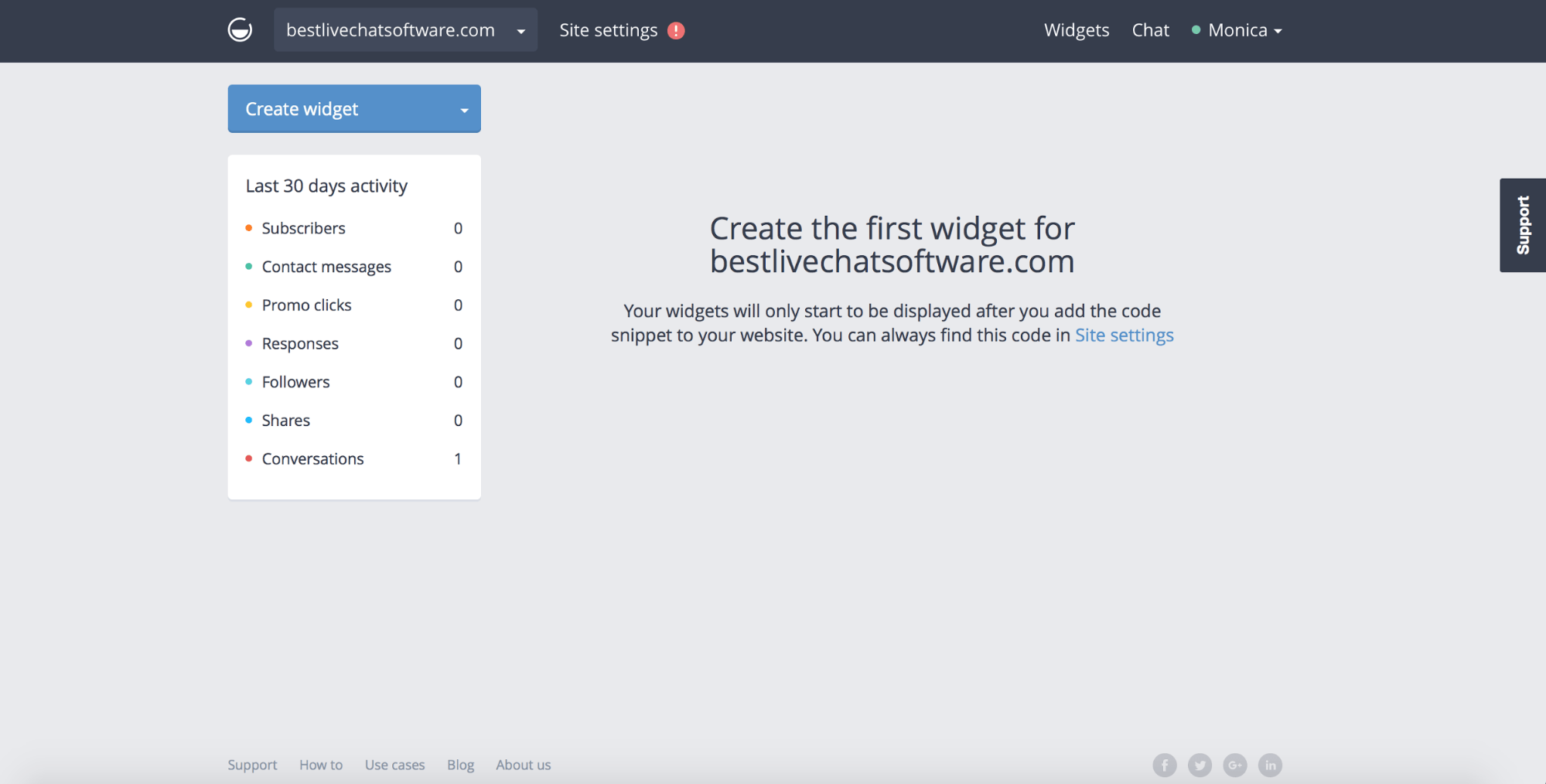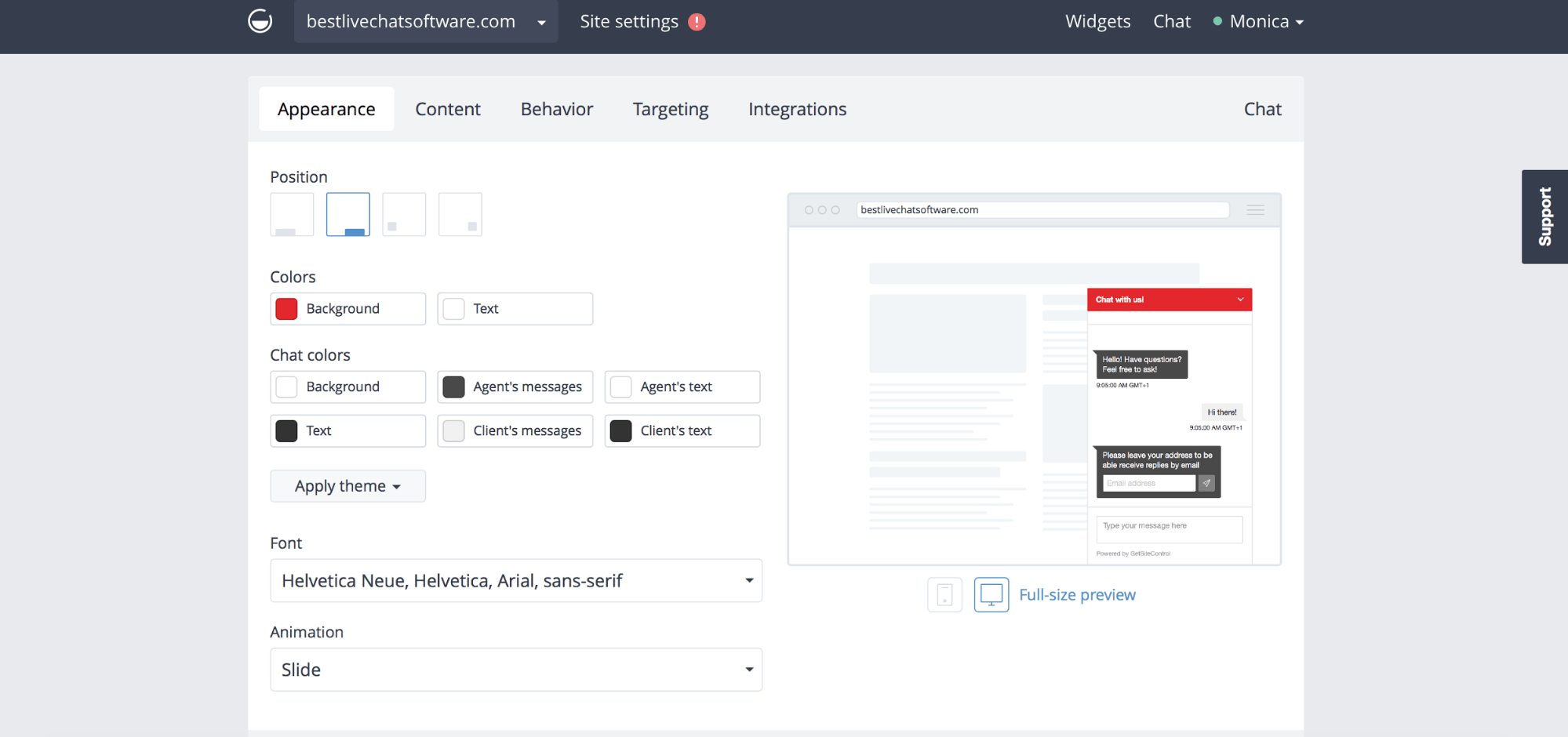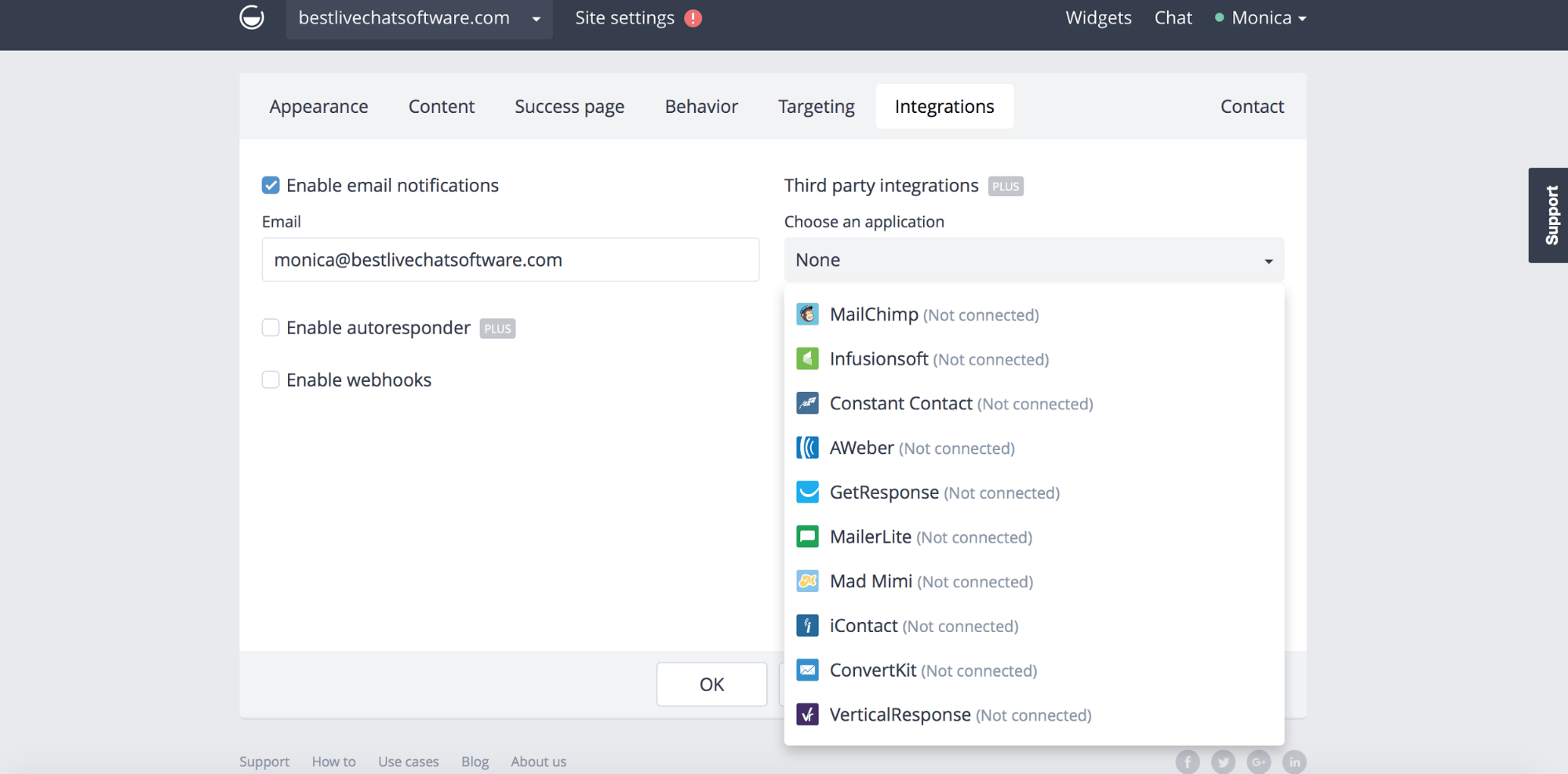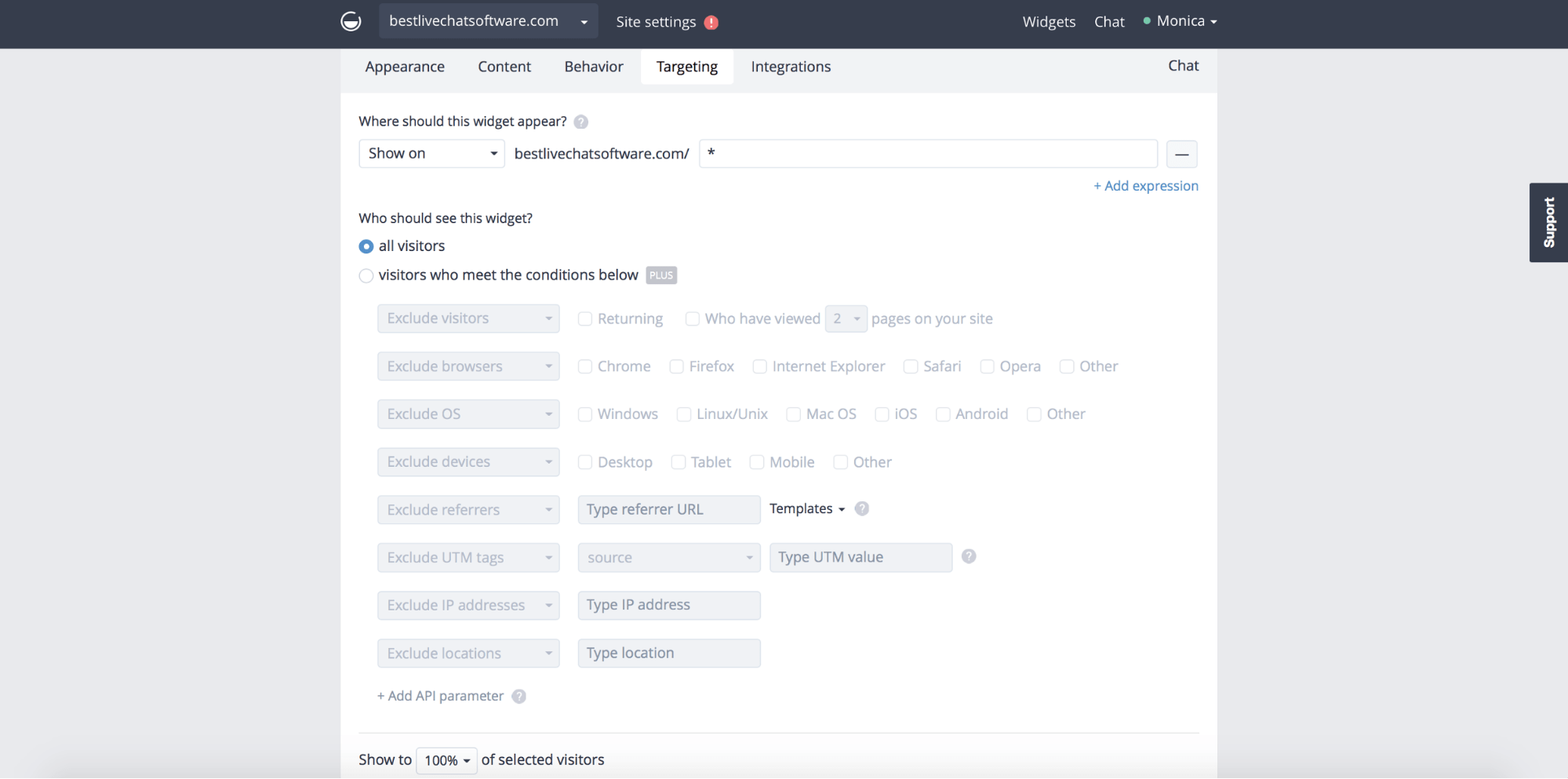 GetSiteControl review
GetSiteControl is a small web-based tool full of visitor engagement widgets. It's very easy to install. Just paste the code into your website. If you're a WordPress user, you simply download the plugin, install and you're done.
Customization
There are tons of widgets you can implement on your website with GetSiteControl. There are subscribe, contact, promo, survey, follow, share and finally chat widgets.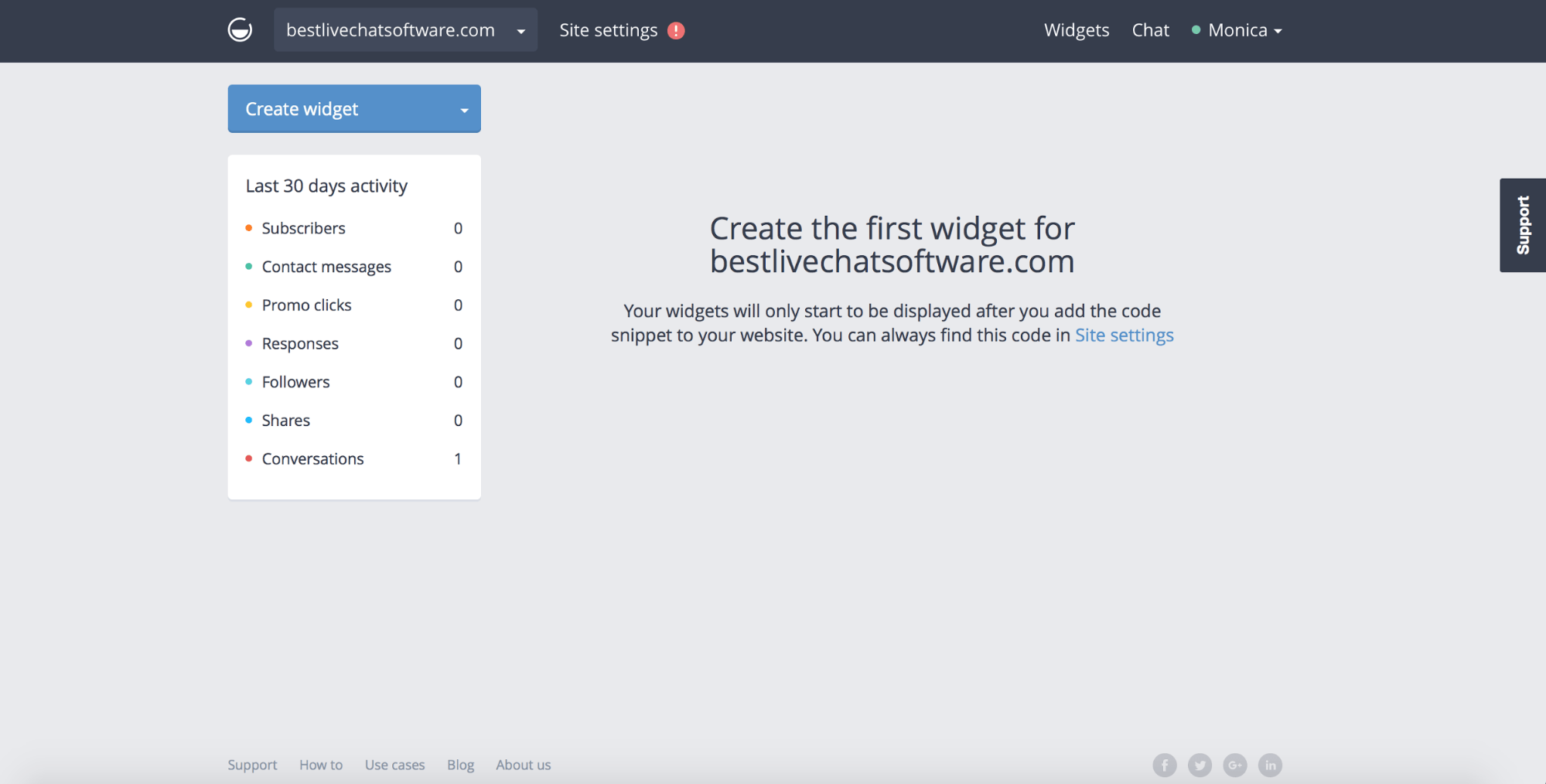 GetSiteControl gives you the ability to customize your widgets, so they fit your website best. You can decide whether you want widgets to appear as bars, pop-ups or buttons and their colors.
Take a look at the chat widget. You can change the appearance of the chat widget, content or behaviour, in which you decide whether the widget displays at once or under the following conditions – for example, after x seconds or when the user is leaving a website.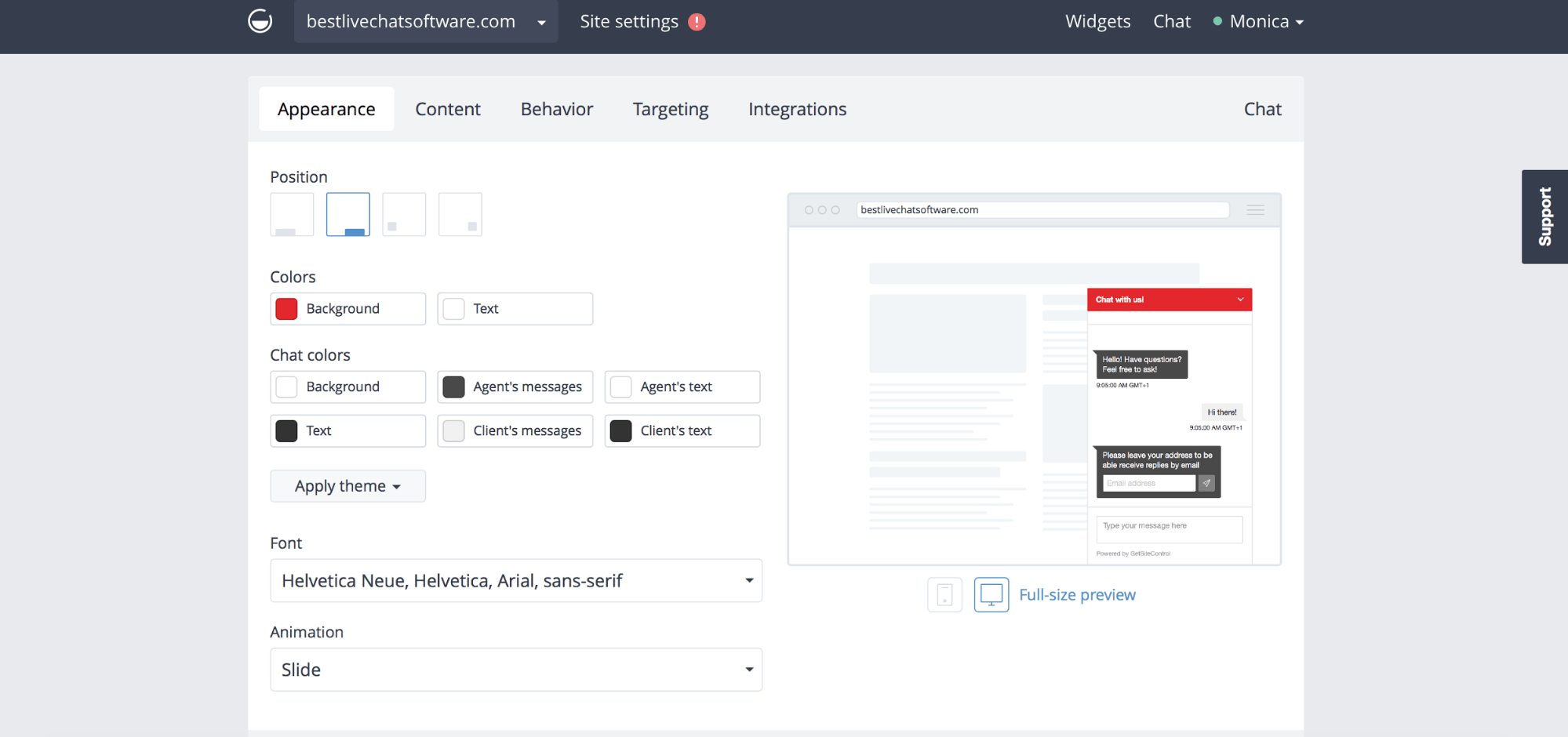 The other option is targeting. You can select the pages or categories where you want to display your widget. In higher plans there's an option of hiding the widget from users that match certain criteria.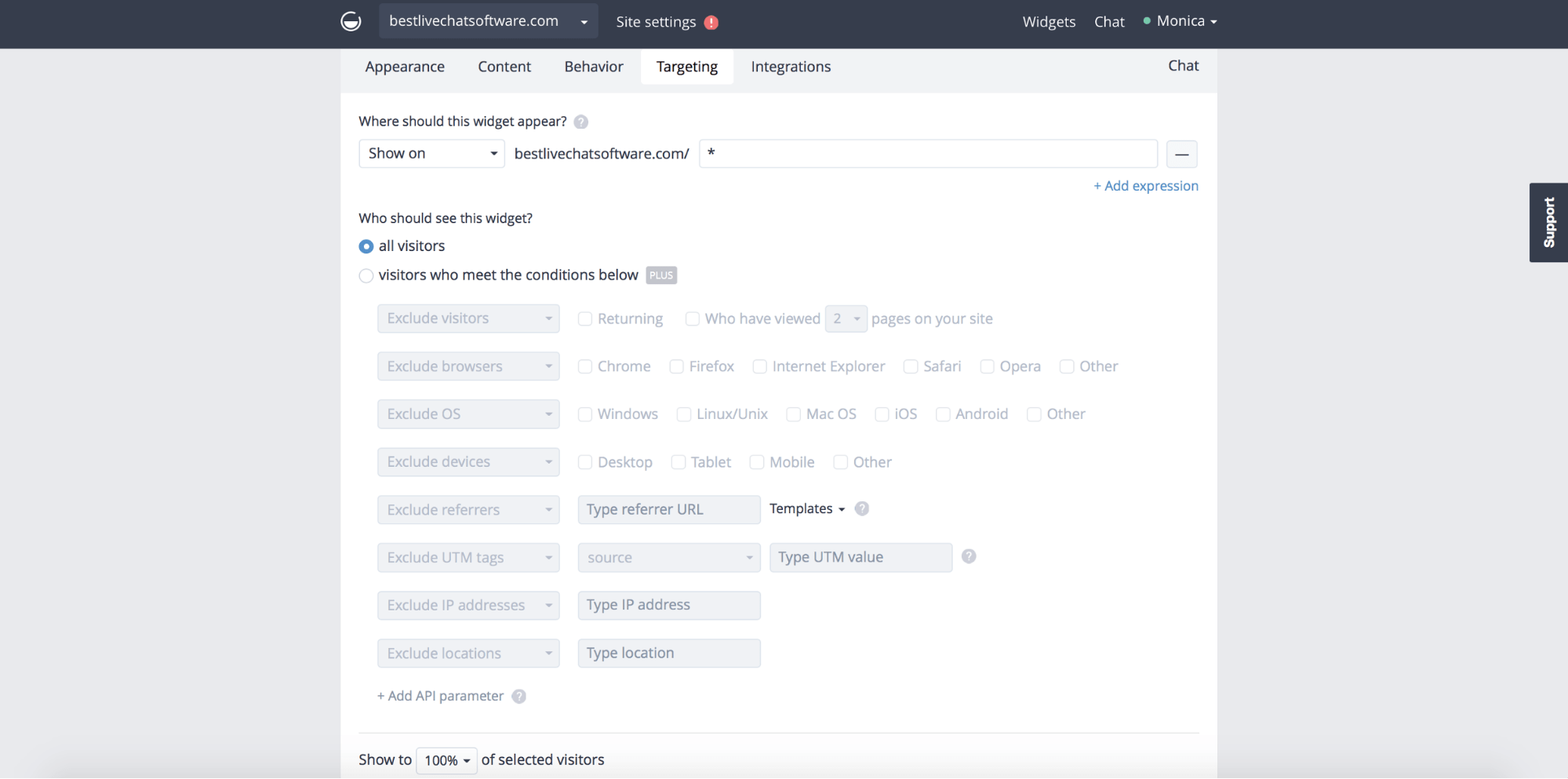 Integrations
At the beginning you go through steps like appearance of the chat, content, success page, behavior, targeting and integrations. If you have third party integrations you can choose from the list. And you can immediately decide which one to connect with.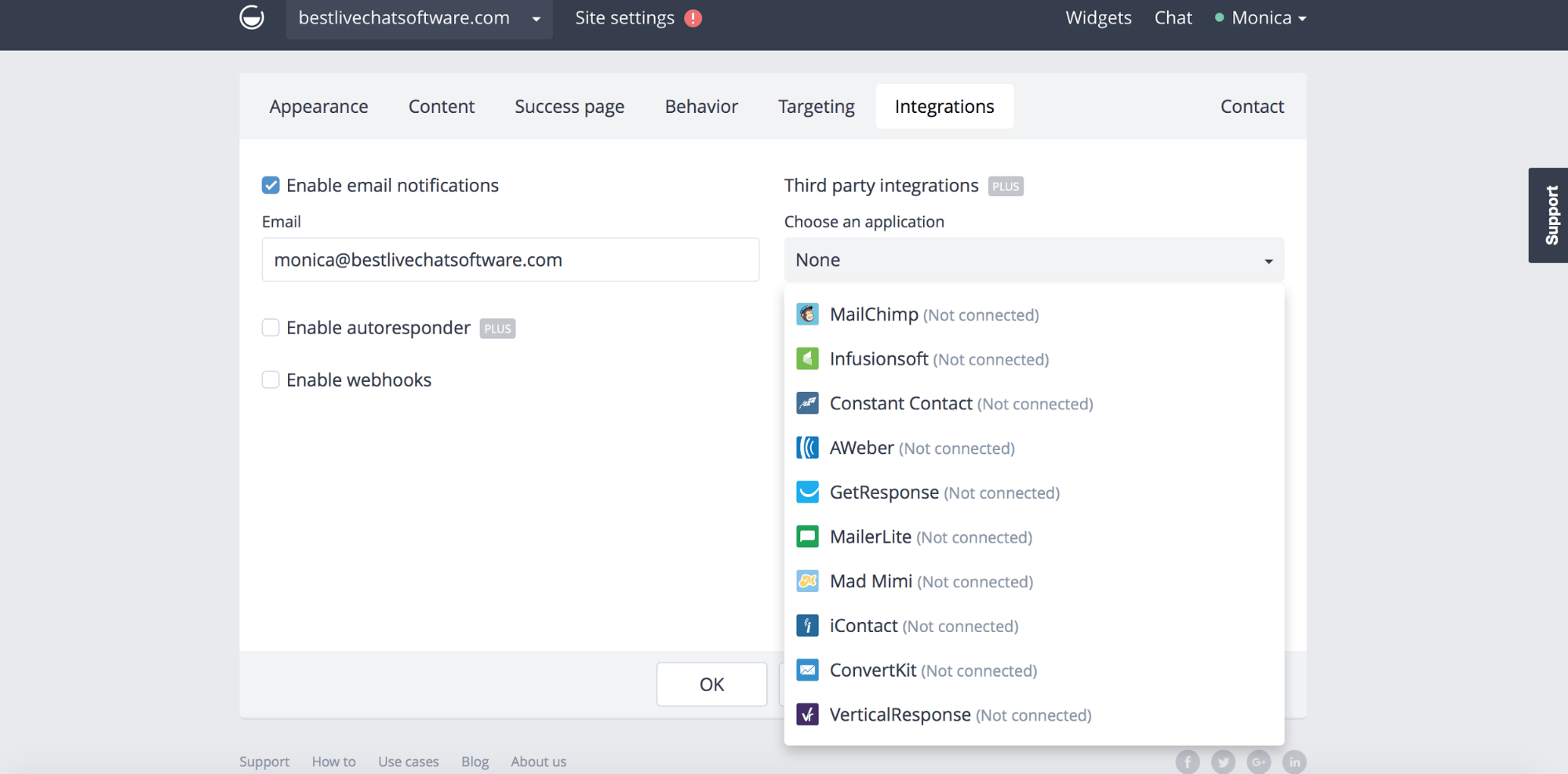 Pricing
GetSiteControl offers three plans: free, plus and pro. For the Plus version you pay $10/month and for the Pro version $19/month. If you pay annually you get 20% discount.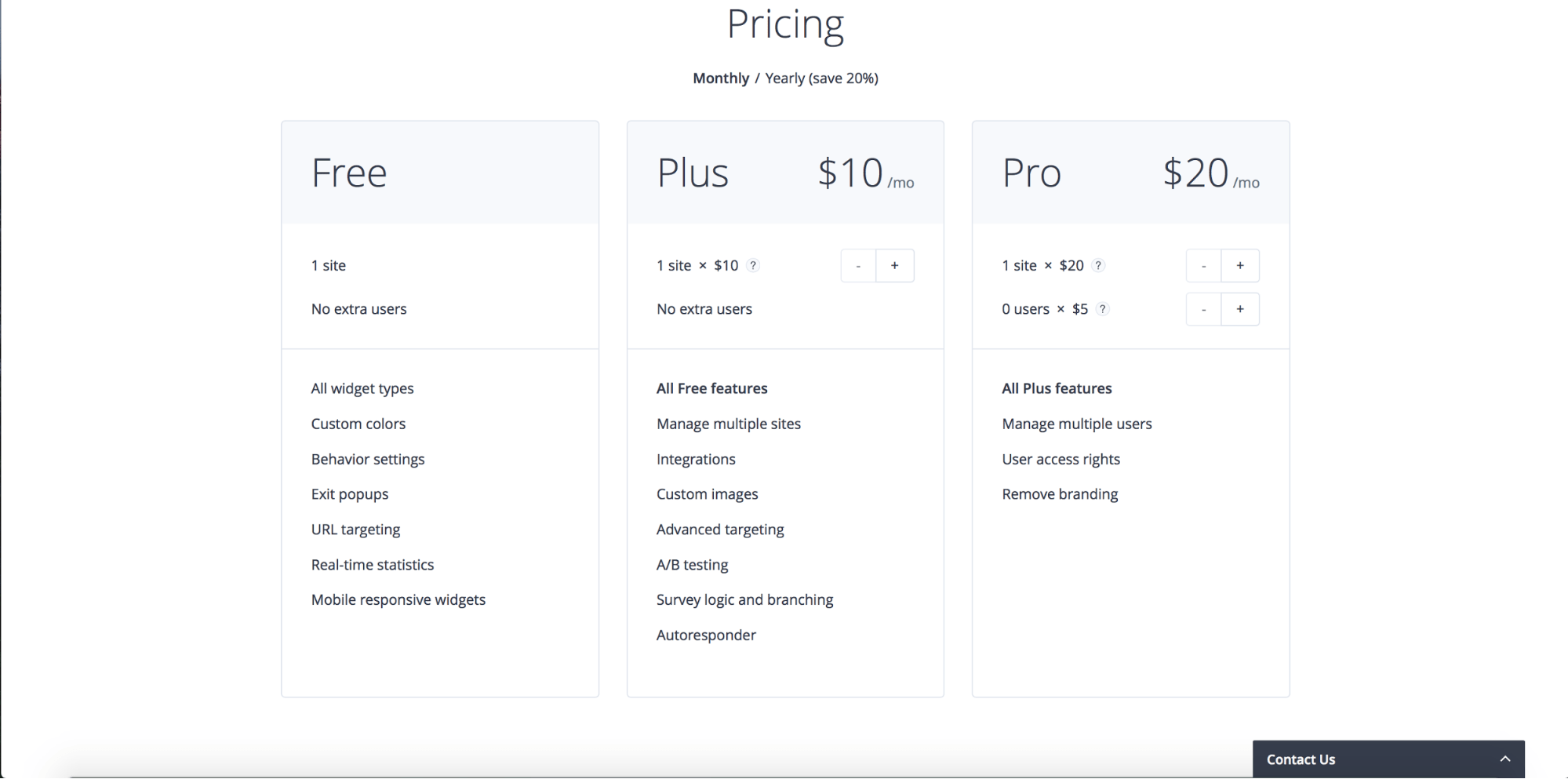 The free version has probably enough features for most of the people with small businesses. Yet, if you are interested in something more like A/B testing or managing multiple users or autoresponder you would have to go with paid plans. There's a small difference between plus and pro though.
In GetSiteControl you pay for a site, not the number of agents. So when you have more than one website, that's where it gets pricey.
The verdict of GetSiteControl
GetSiteControl is easily compatible with most blogging platforms, that's why bloggers are so likely to use it. Most features are free, so I would say it's worth the trying. Also, I loved how easily customized all the widgets are. However, if you're interested in utilizing more features, you need to upgrade to the higher plans.