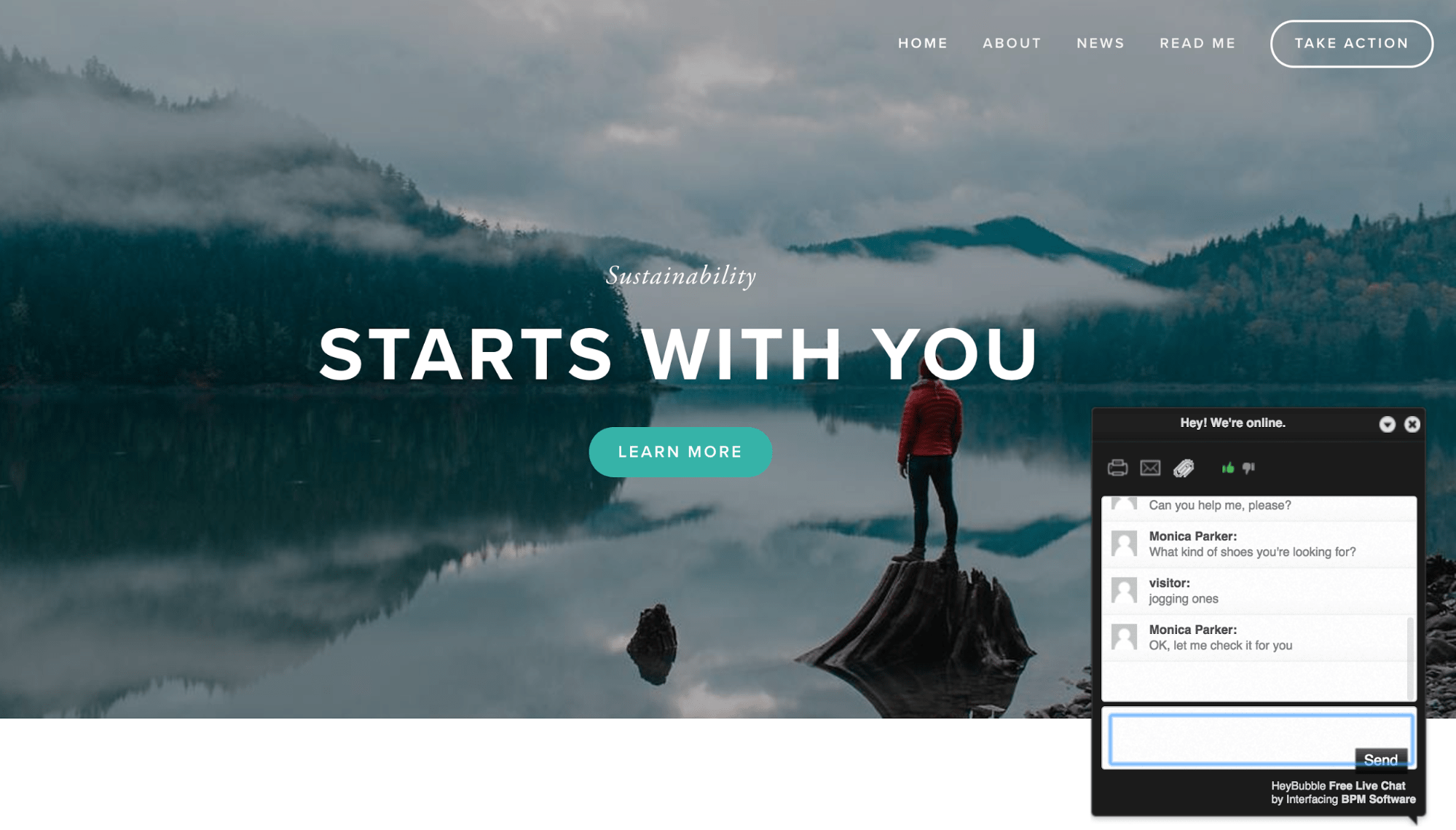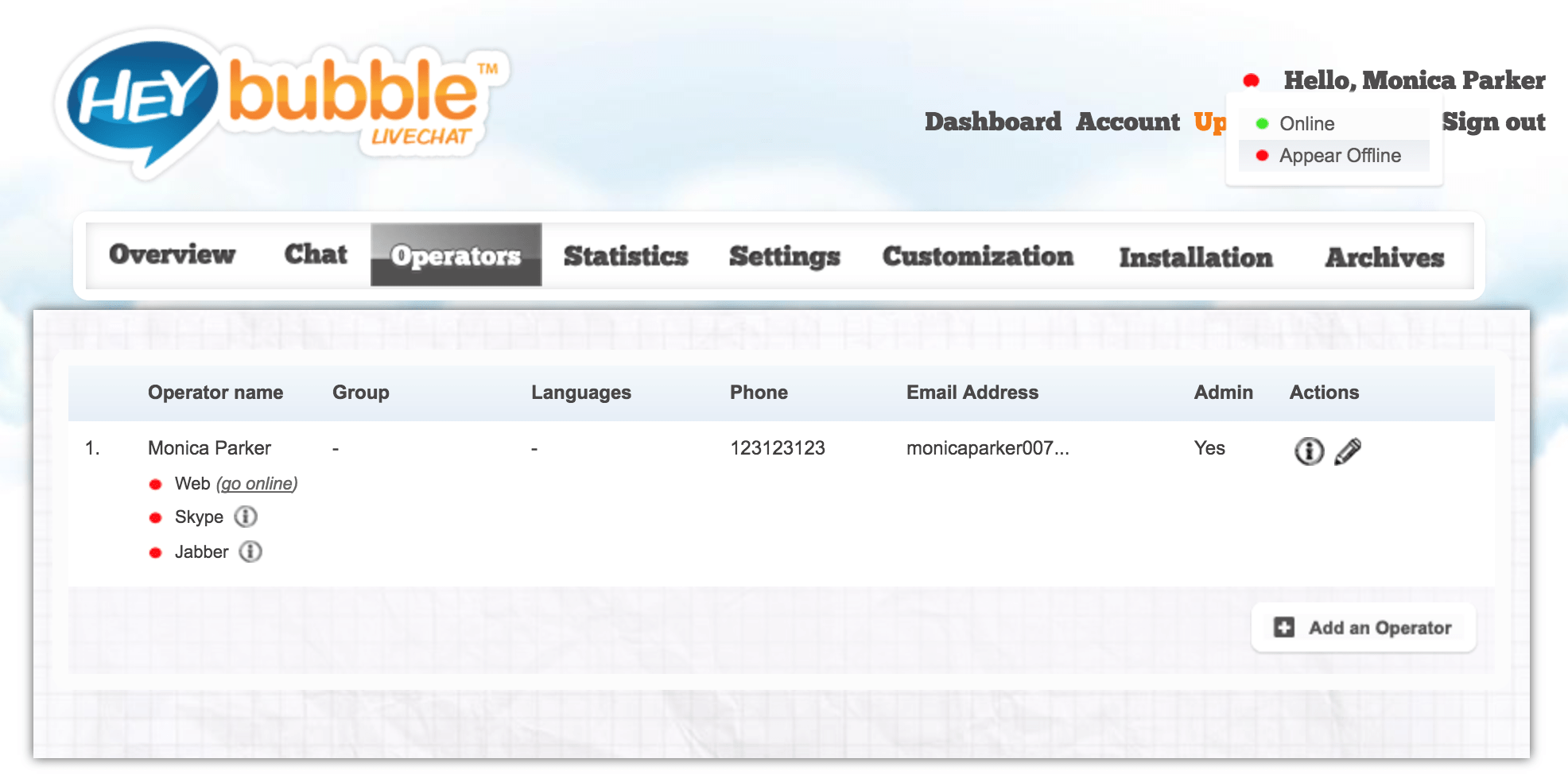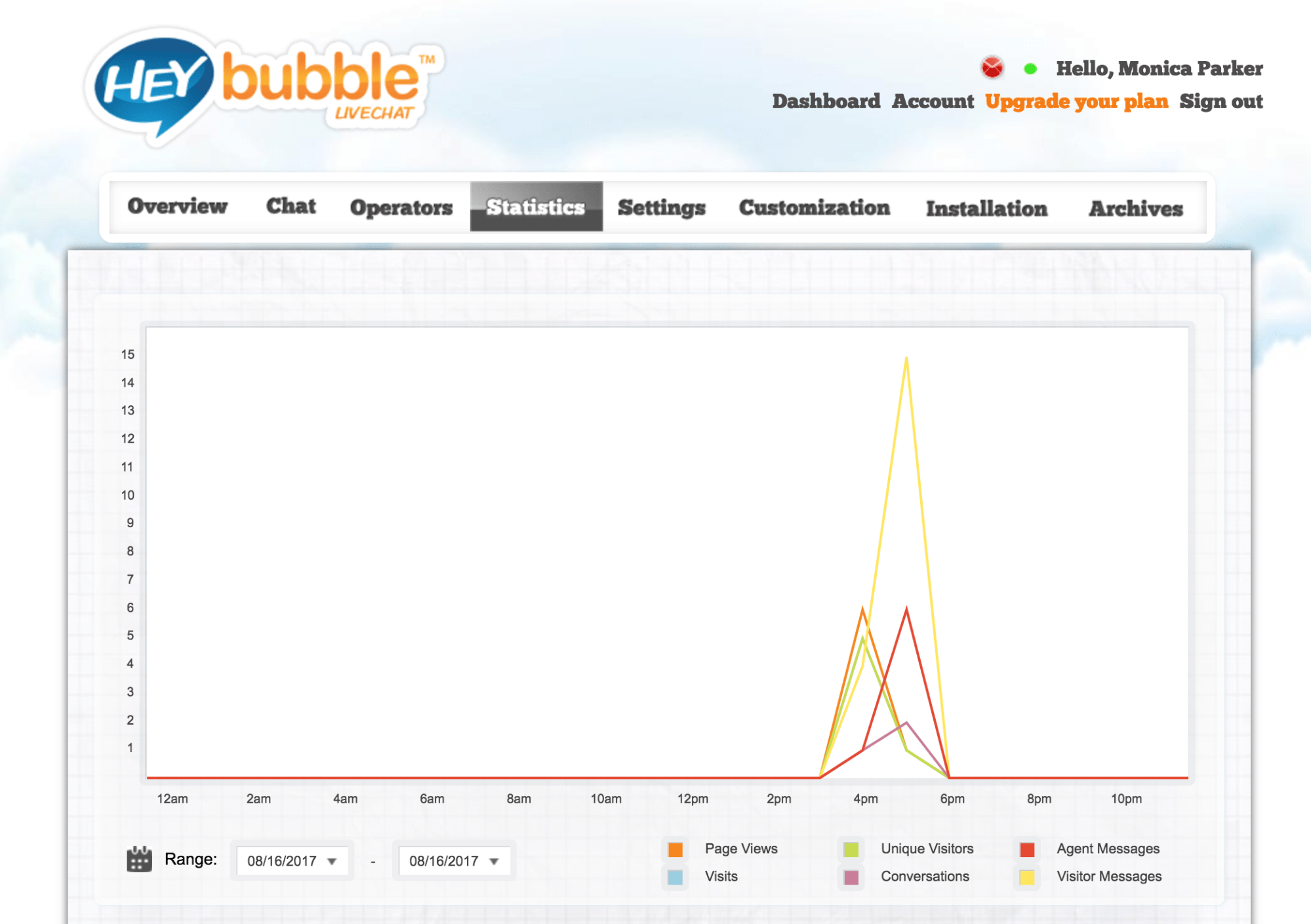 HeyBubble review
HeyBubble provides a simple and easy to use live chat software that can help you to support website visitors and close sales. It offers a 14-day trial and three plans: Pro ($12/agent), Advanced ($18.4/agent) and Premium (custom price).
After a quite long registration, you're taken to a dashboard where you have the chatting option along with settings, archives, and statistics. All you need to do to start chatting is copying the installation code on your website, and you can start chatting right away.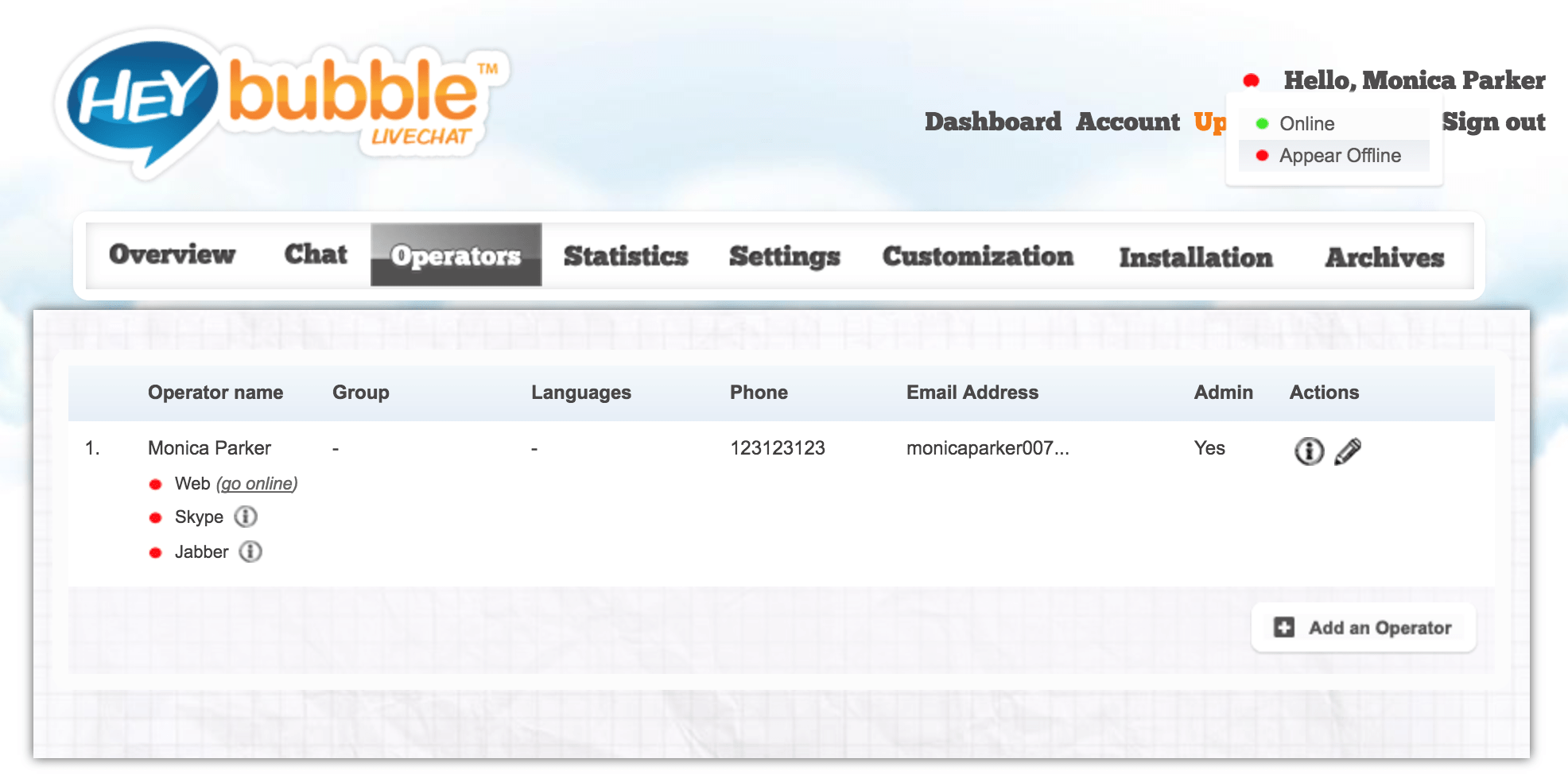 From the visitor's side, the chat works fine. In a case when an agent is offline, there's an offline form allowing a website visitor to send their inquiry. When an agent is online, chat starts immediately.
Chatting visitors have options to share files, save the transcription of a chat and rate their experience with the company.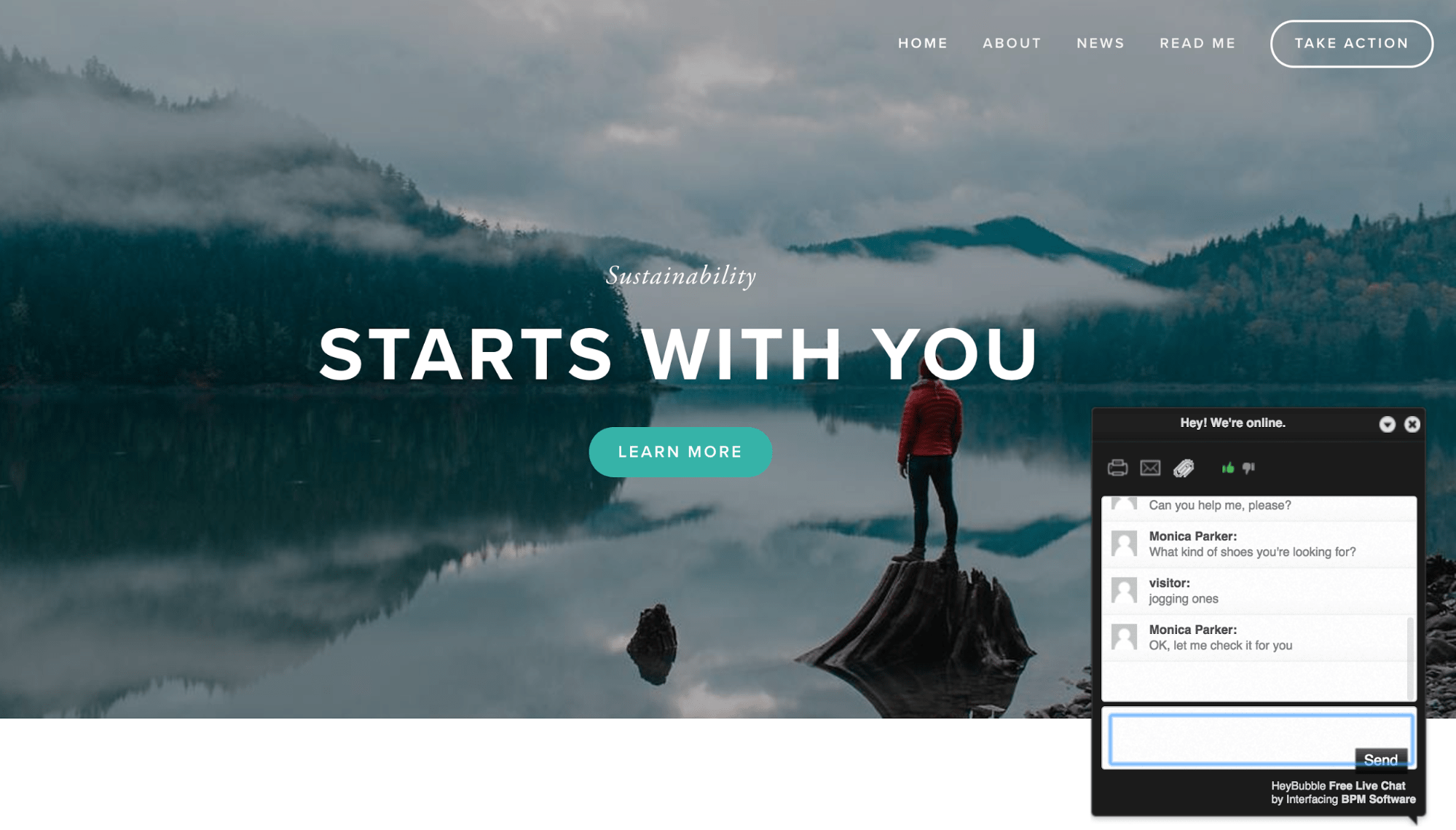 The tool promises that the live chat is easy to setup and it's true. The app can look quite basic and unfashionable, but in fact, it offers all features that a live chat agent might require. There are chat invitations, pre-chat surveys, page tagging, operator groups, basic statistics and – of course – shortcuts.
HeyBubble Pros
I like the fact that HeyBubble is so simple. It's just an uncomplicated chatting application with easy to setup chat window. The dashboard is clear and intuitive.
Simplicity,
Intuitive dashboard,
Useful features (Groups, Page Tagging, Chat Invitation).
HeyBubble Cons
Unfortunately, comparing to other live chat apps, HeyBubble doesn't stand out. There are only a few standard live chat features; there are no integrations and reporting is very basic. And therefore the price seems to be too high.
Long signup form,
Only basic live chat features,
Too expensive,
Old-fashioned design.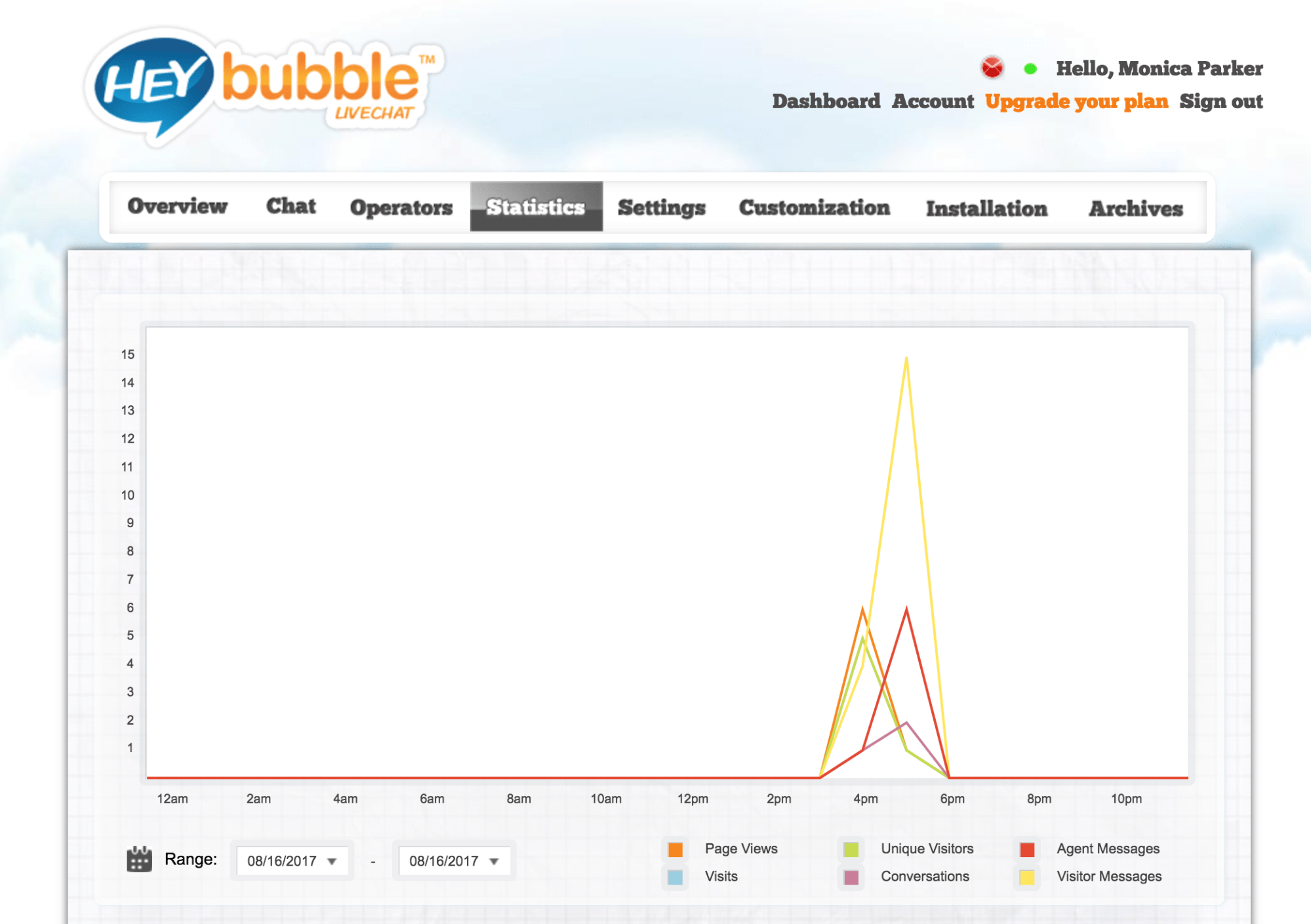 The verdict of HeyBubble
HeyBubble is an average live chat application made for those who need only a simple and intuitive live chat app. It helps to provide instant support and allows to close sales in a flash.
However, comparing to other live chat apps available on the market, HeyBubble doesn't stand out. It offers only basic features, basic reporting, and no integrations. Therefore, I would recommend it to small businesses that just want to chat and don't need to use robust eCommerce platforms.