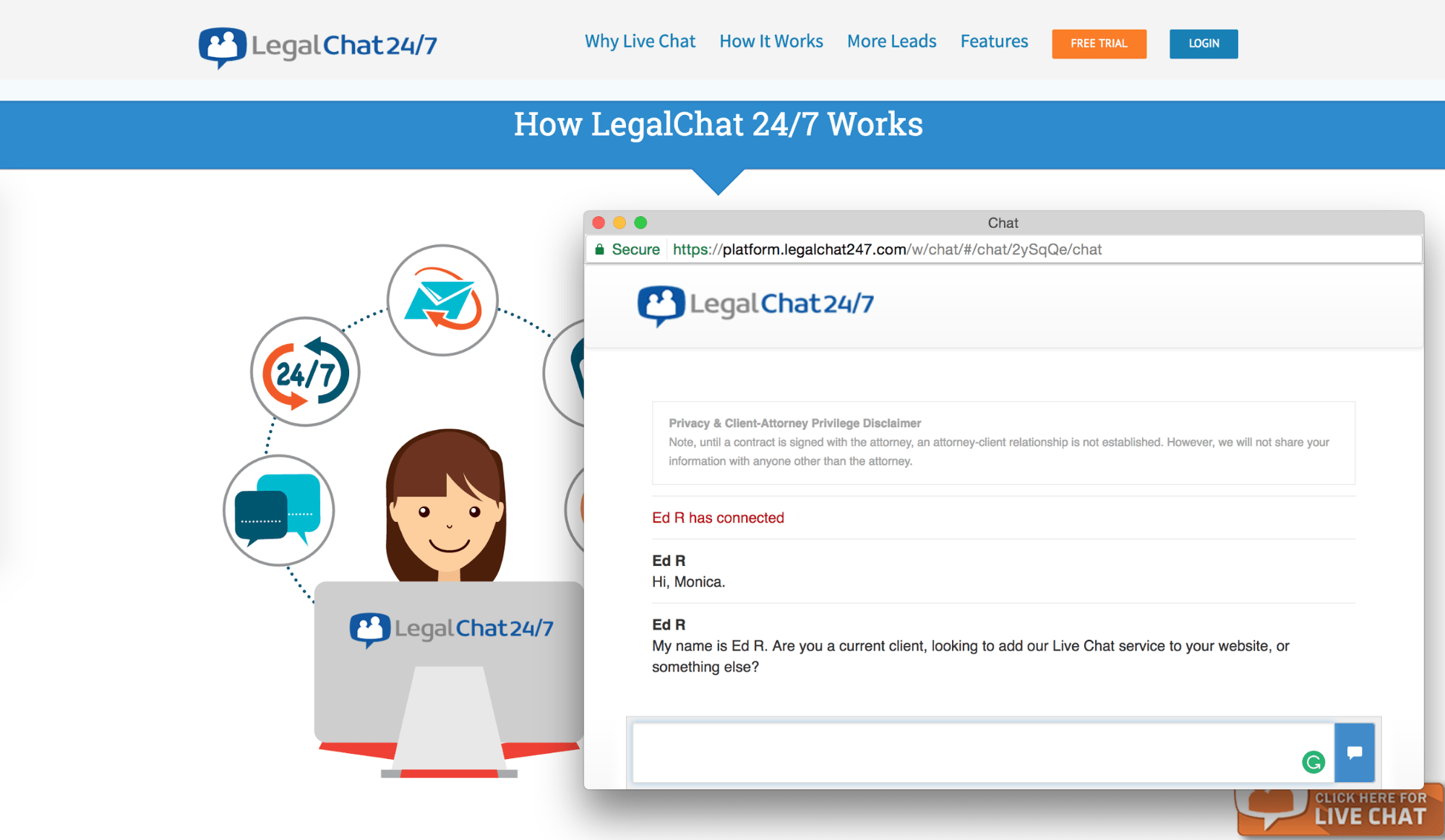 LegalChat 27⁄7 review
LegalChat 24⁄7 works in a similar way that the other chats work. You can install the code on your website and once it's there, your website visitors can start chatting with one of LegalChat's specialist.
After the conversation, LegalChat's operator sends you visitor's contact information and chat transcript.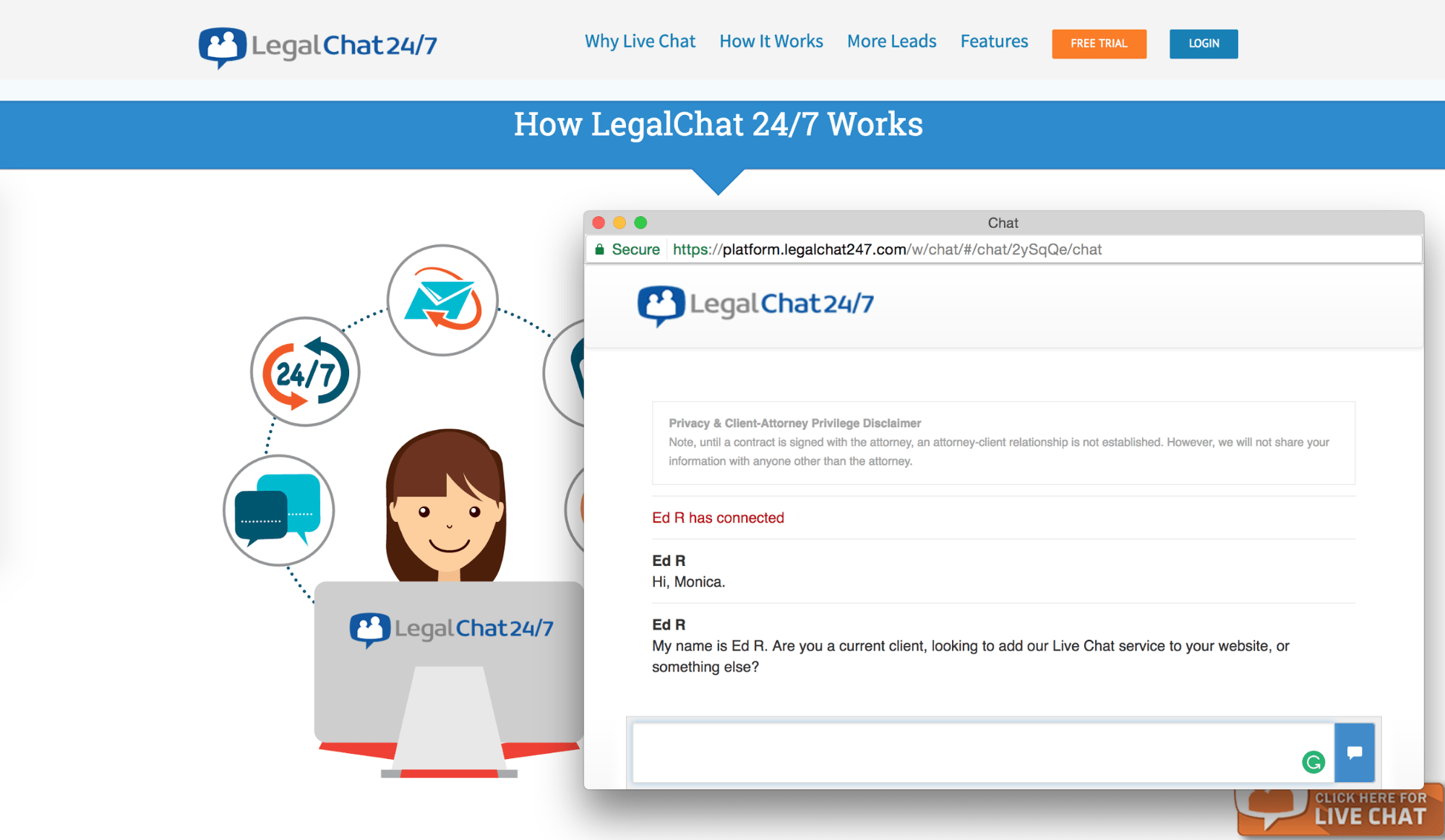 Once you decide to use LegalChat's app, you also agree to outsource your website support and to not have the option to chat with your customers on your own.
The installation wasn't as smooth as I'd like it to be. When signing up for a free, 14-day trial, you have to fill a whole form (e.g. you need to give your phone number, company's name and website). You also need to read the terms and conditions section and sign an agreement.
Another problem was that after filling up the signup form, I did not receive my confirmation email with code (even when I filled the form two more times). I had to contact support team asking to get the code sent to my inbox.
The app doesn't offer the ability to manage your incoming chats.
LegalChat 24⁄7 pros
LegalChat is a good choice for companies that are looking for both: a live chat tool for their website and a professional, legal-trained customer support. It's a great solution if you want to approach your website visitors in a professional manner and turn them into leads.
LegalChat's services give you the opportunity to help your customers, gather information about them, check the chat transcript and stay in touch with them.
Pros:
Professional, legal-trained customer support,
Legal trouble-shooting,
Transcript is being sent in after each chat,
Chat customization,
Analytics,
You pay only for valid leads.
LegalChat 24⁄7 cons
While LegalChat seems to be a good solution for companies looking for customer service outsourcing, it won't work for you in case you'd like to handle your chats for yourself. Also, it's very expensive comparing to other live chat apps available on the market, especially when you pay $25-$30 per valid chat.
Also, comparing to other live chat applications, LegalChat doesn't offer many features or integrations. Also, its trial is short (14 days only).
Cons:
Only a 14 day trial.
When you sign up for a trial, you have to fill the whole form. As an addition you have to sign up the agreement and that's quite disturbing.
Expensive ($25-$30 for a valid chat).
Not possible to manage your own chats.
The verdict for LegalChat 24⁄7
LegalChat 24⁄7 was created as the chat system designated only for law firms. It offers a decent live chat application and outsourced customer service and I think that legal-trained operators are its greatest advantage.
If you don't have time to answer inquiries of your website visitors or you don't want to hire anyone, LegalChat might be a quite expensive, but a good solution. However, if you're looking for a live chat platform with great features and integrations, LegalChat might not be a good solution for you.