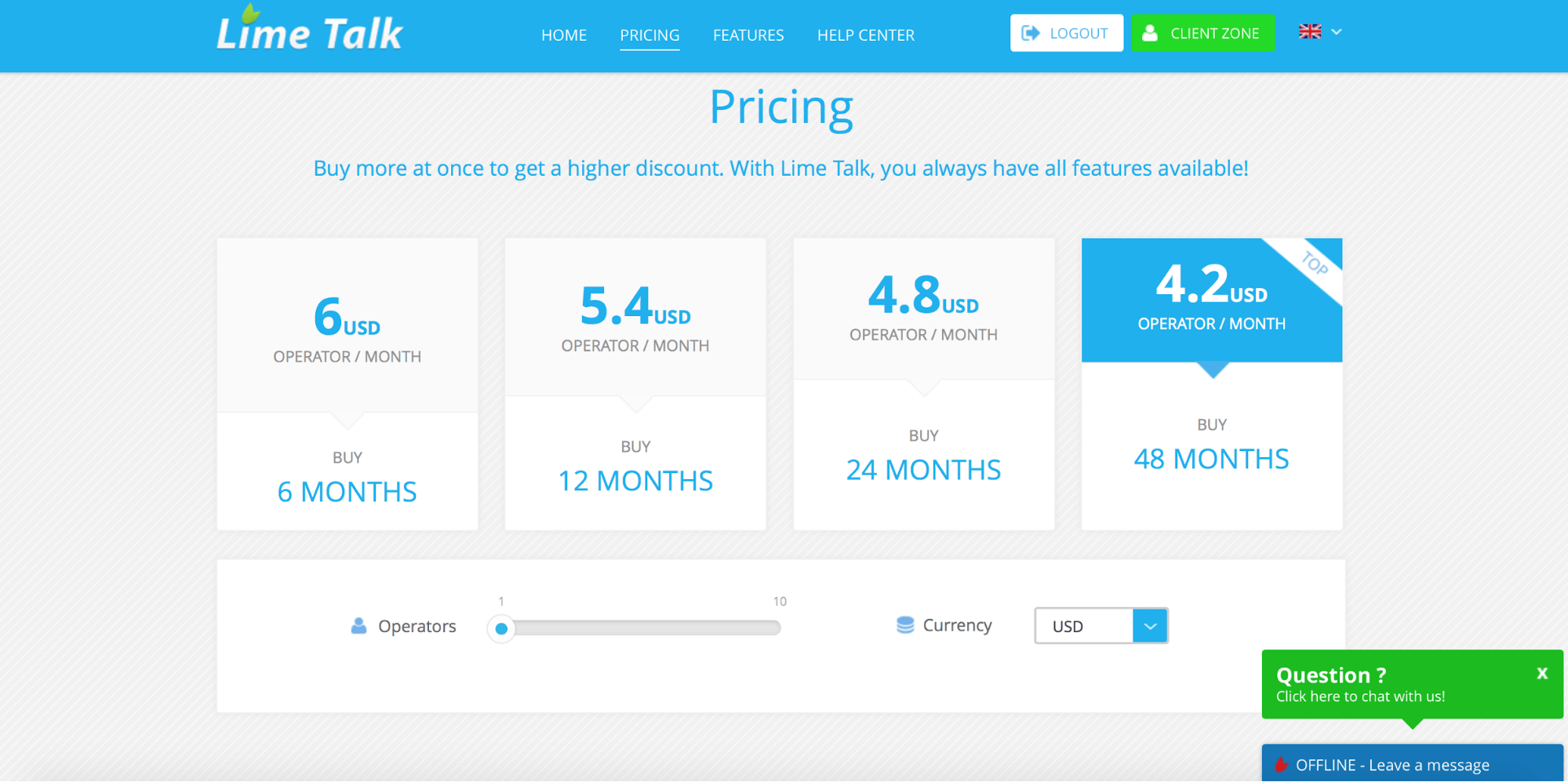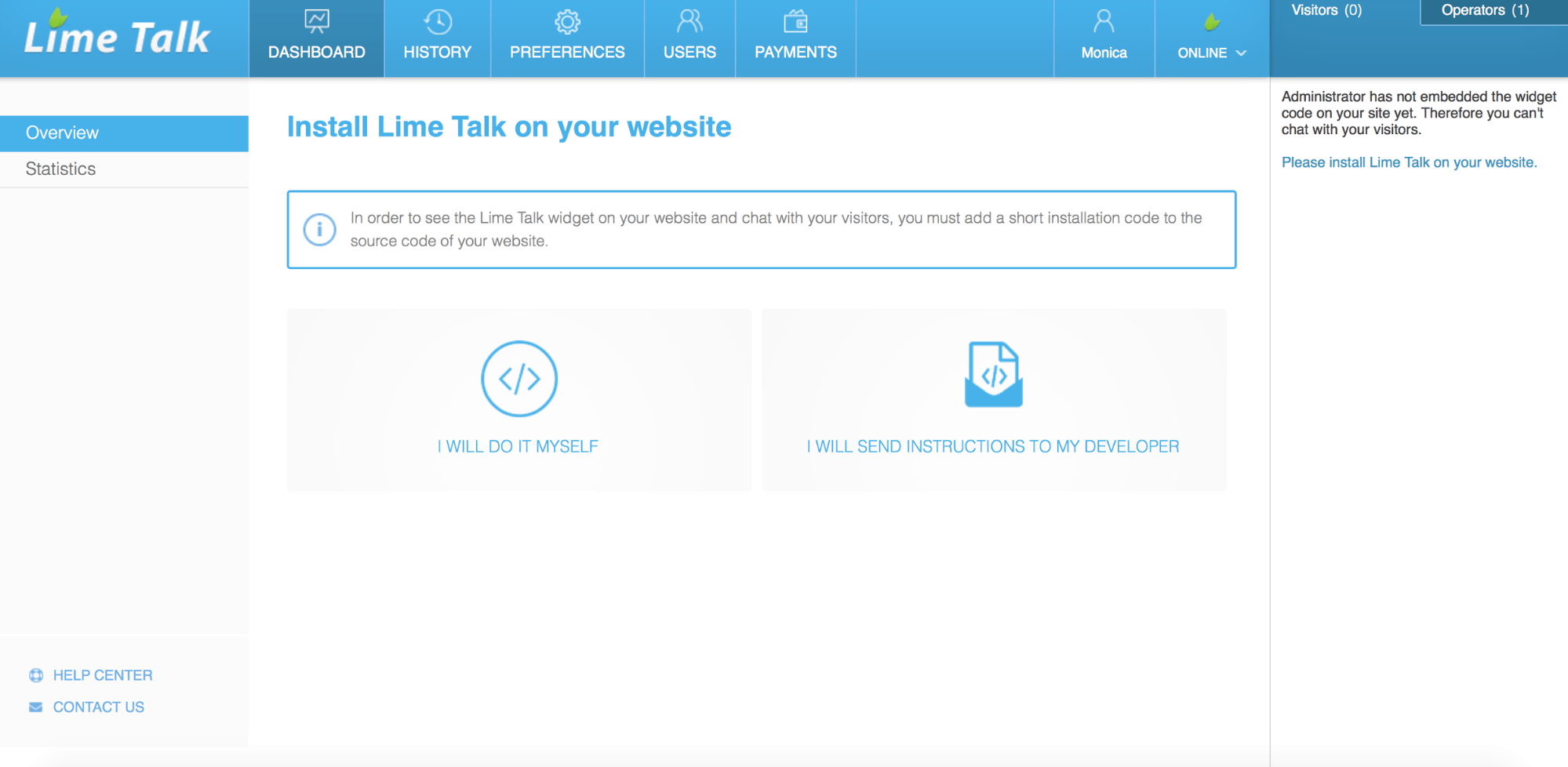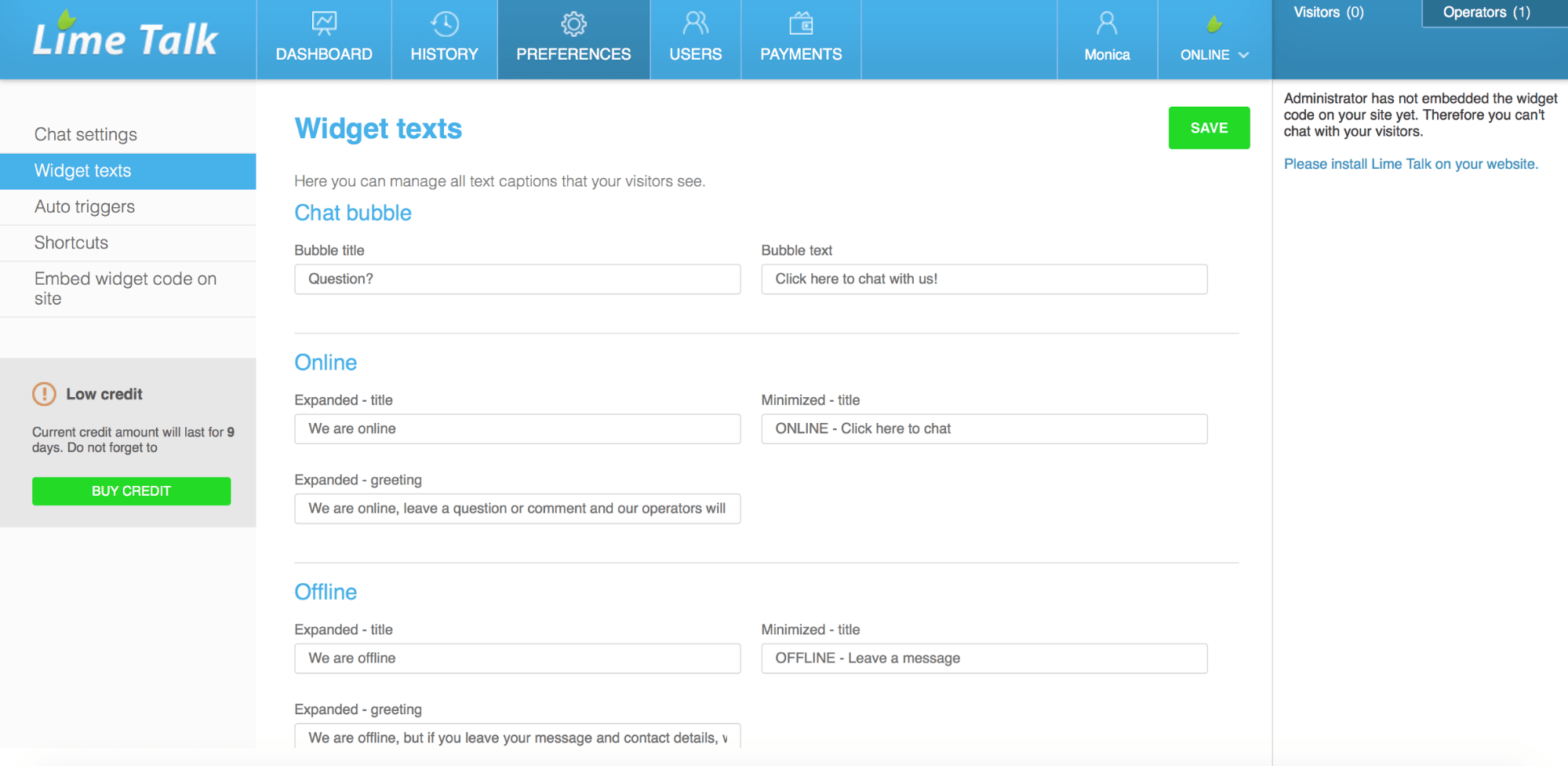 Lime Talk review
Lime Talk is a widget chatting software, based in Prague, Czech Republic.
It offers 15 days free trial. It's a web–based service and all you need to do is to insert a short HTML code on your website. The code will be generated once you sign up to the product.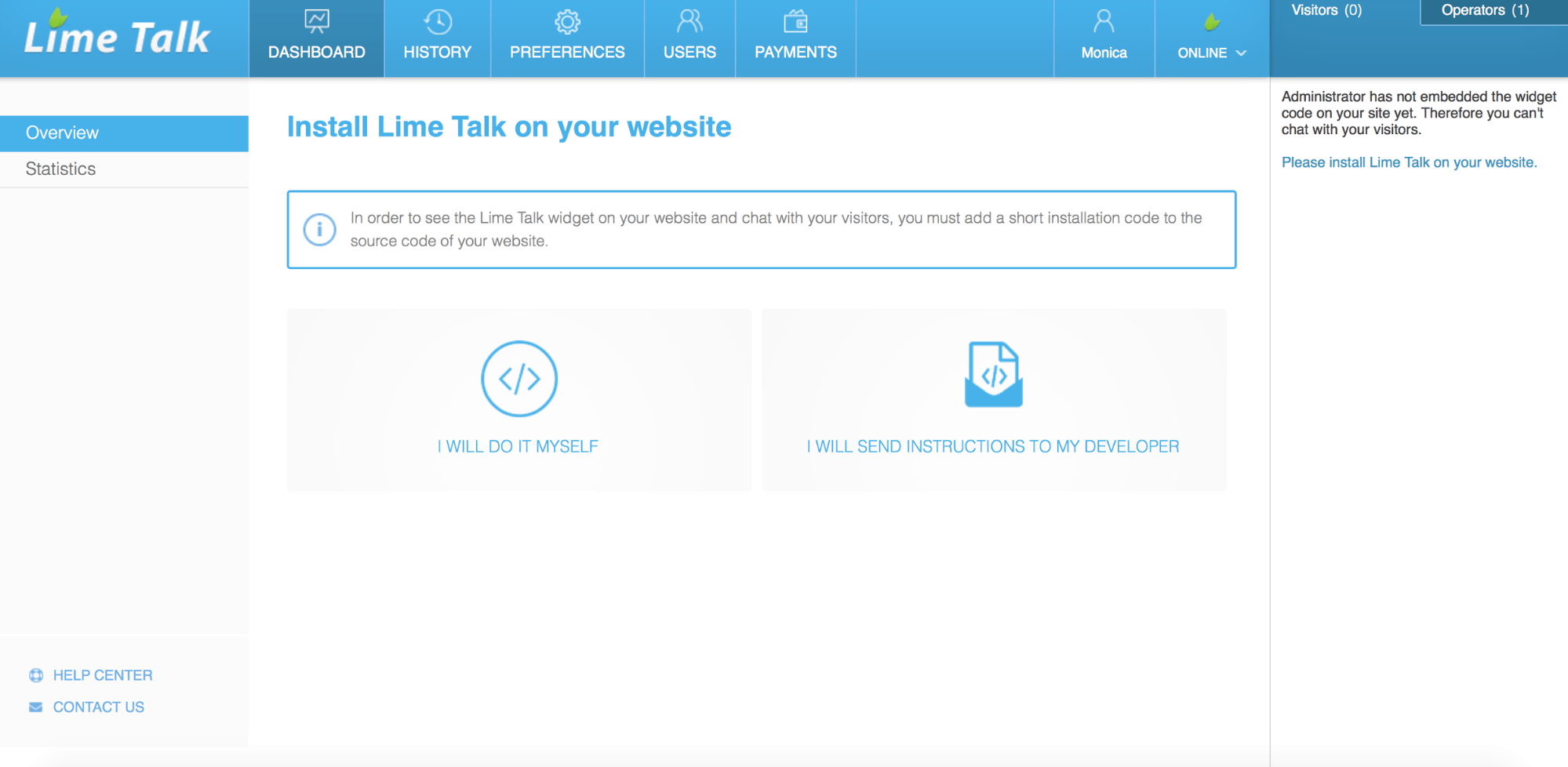 Lime Talk pros
Customization
Lime Talks allows you to change the appearance of your chat widget so it better fits your website.
You can change the place of the chat widget, whether you want it to be at the right or at the left bottom of your website. You can also customize the color of your chat bubble.
Next, there's a widget text. You can manage all content captions that your visitors see.
To begin with the one that displays on the chat widget whether you're online or offline and the lastly the text inside the "chat bubble."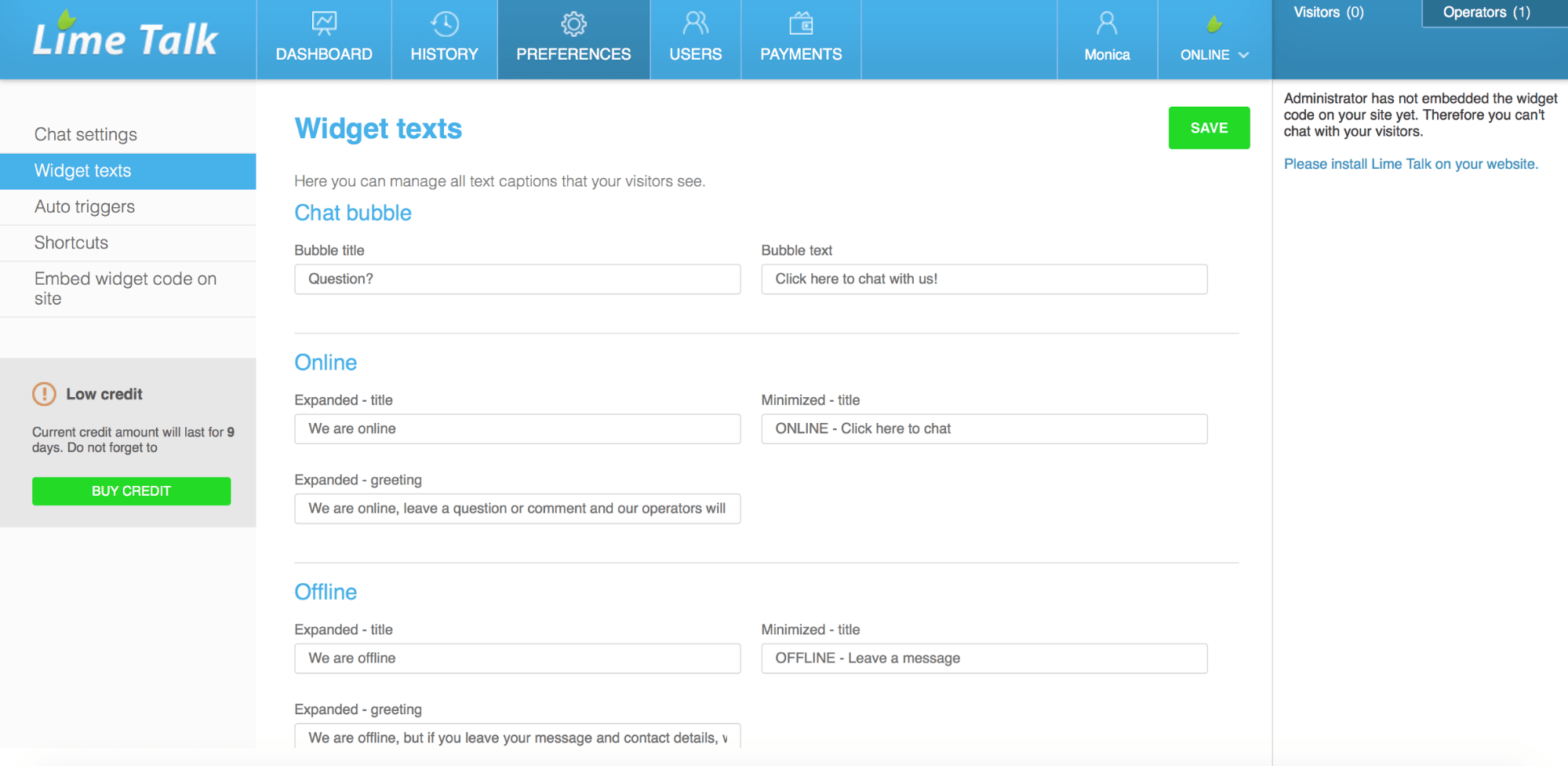 Automatic Chat Message
A very nice feature is an automatic chat message which allows you to trigger your visitors after they enter the website. You can set up the automatic invitation pop up anytime, based on your preferences. It helps you proactively reach your customers and increase the chances of getting a sale.
Lime Talk cons
Integrations
Lime Talk offers a few integrations with CRM and e-commerce software, for example WordPress, Magento, Weebly and Shopify.
Integration with mobile devices is available only through Jabber.
Other features
While label
Lime Talk logo is build in the chat system. Luckily, they offer an option to white label the chat widget by hiding the logo. Visitors see only your company brand in the chat window, which I find attractive. It's a cool additional feature, which brings a positive impact to your company brand.
Support contact
I like that Lime Talk have chat buttons on each site, they also invite a visitor to chat when they're e.g. searching for pricing. Yet, when you enter the contact info, you will find a single contact form, which is a bit old fashioned.
Pricing
At Lime Talk you pay for a number of operators a month and the more you buy at once, the bigger discount you get. You pay 6$ per 6 months, 5.4$ for a year, 4.8$ for 2 years or you can choose 48 months (3 years) in which you pay 4.2$.
A big facilitation in choosing the right plan is a pricing bar which you can use to change the number of operators and see how the price for each plan automatically changes. Plus, you can change the currency to USD, EUR or CZK.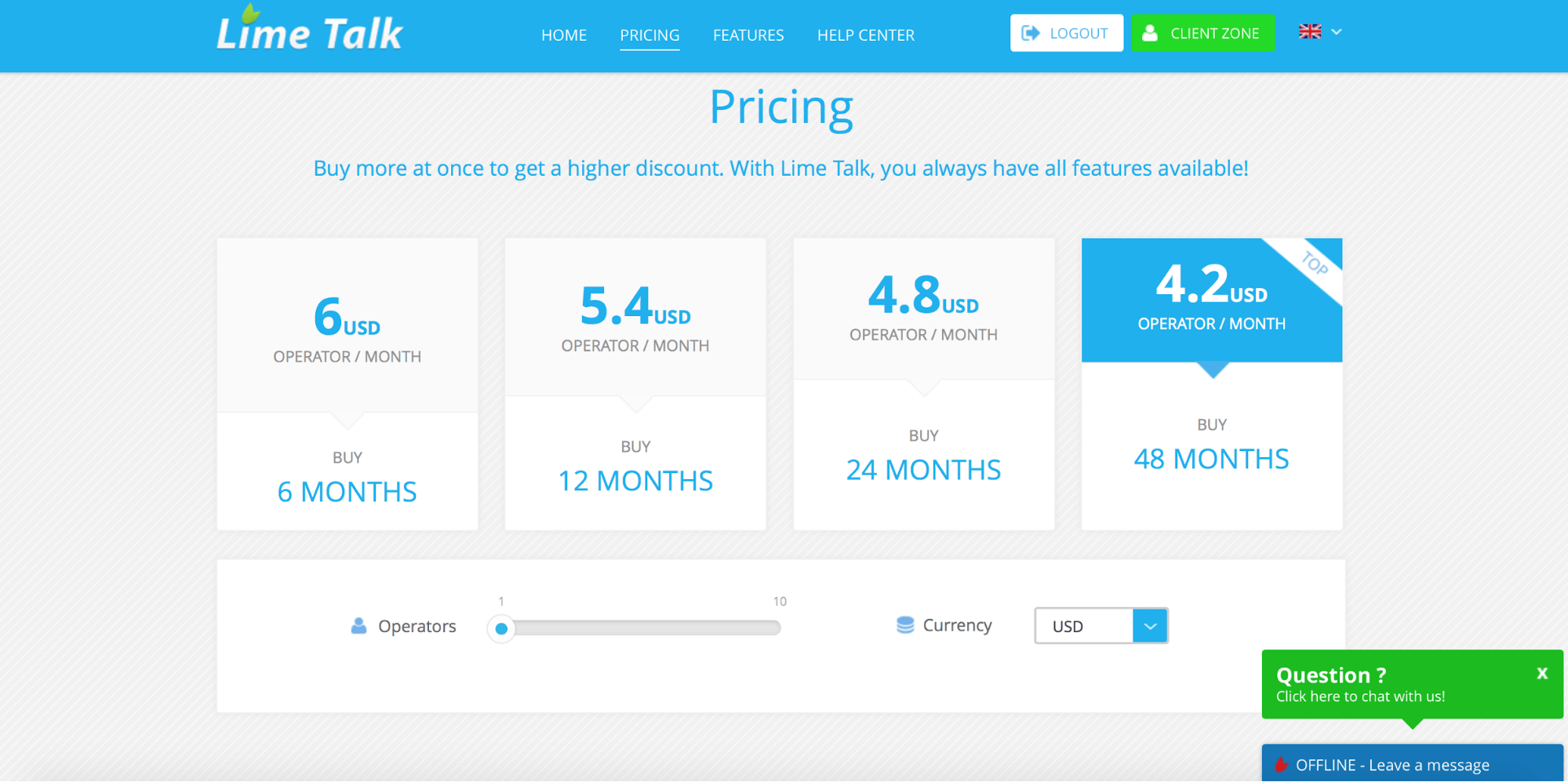 The verdict for Lime Talk
Lime talk is a simple to use chat software. It's customizable and you can make it suitable for your website. The software offers automated chat messages which let you pro-actively invite visitors and help them right off the bat.
Lime Talk charge for each operator a month, so if you're fine with it, you will find a suitable plan for your needs.