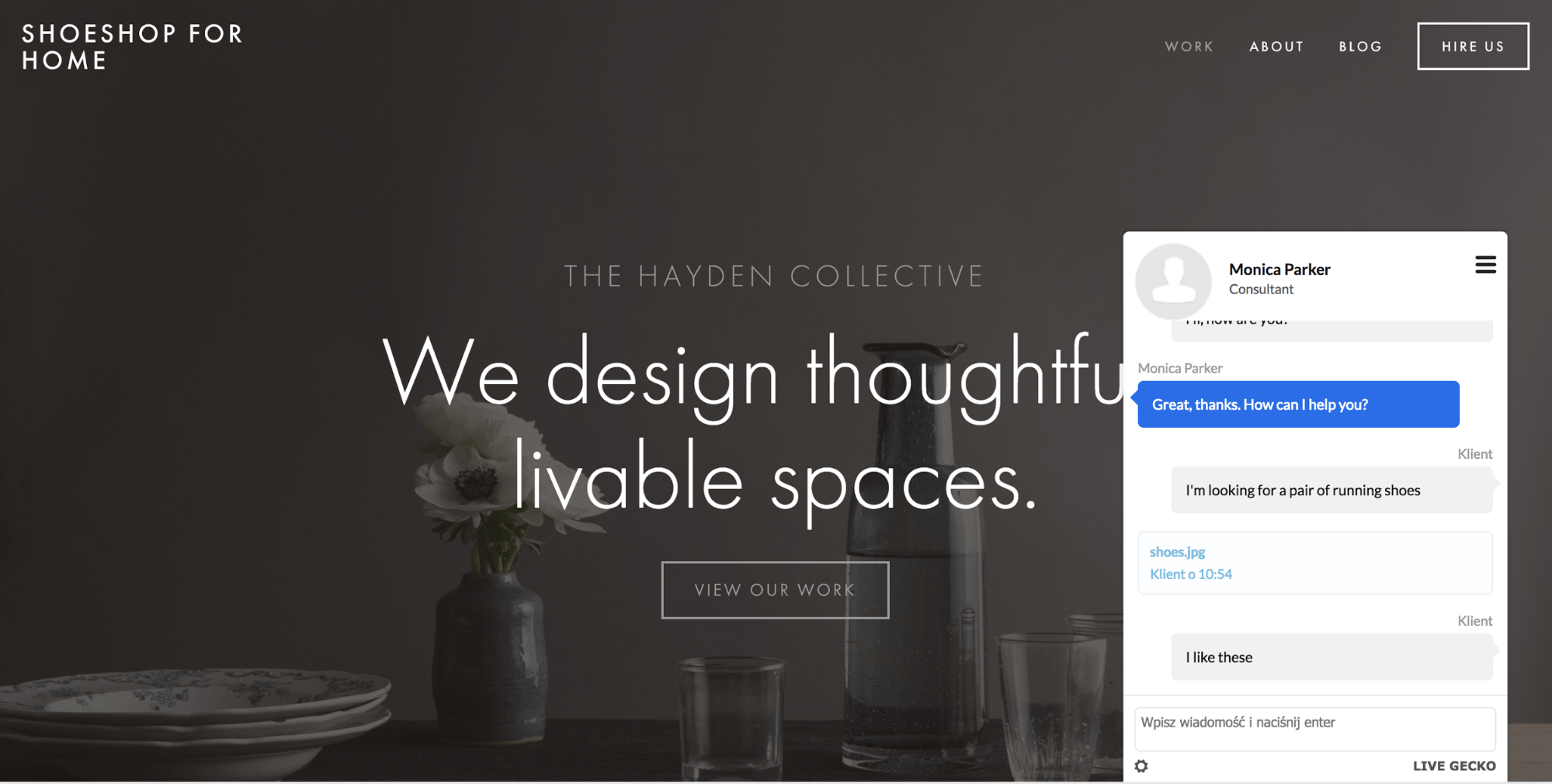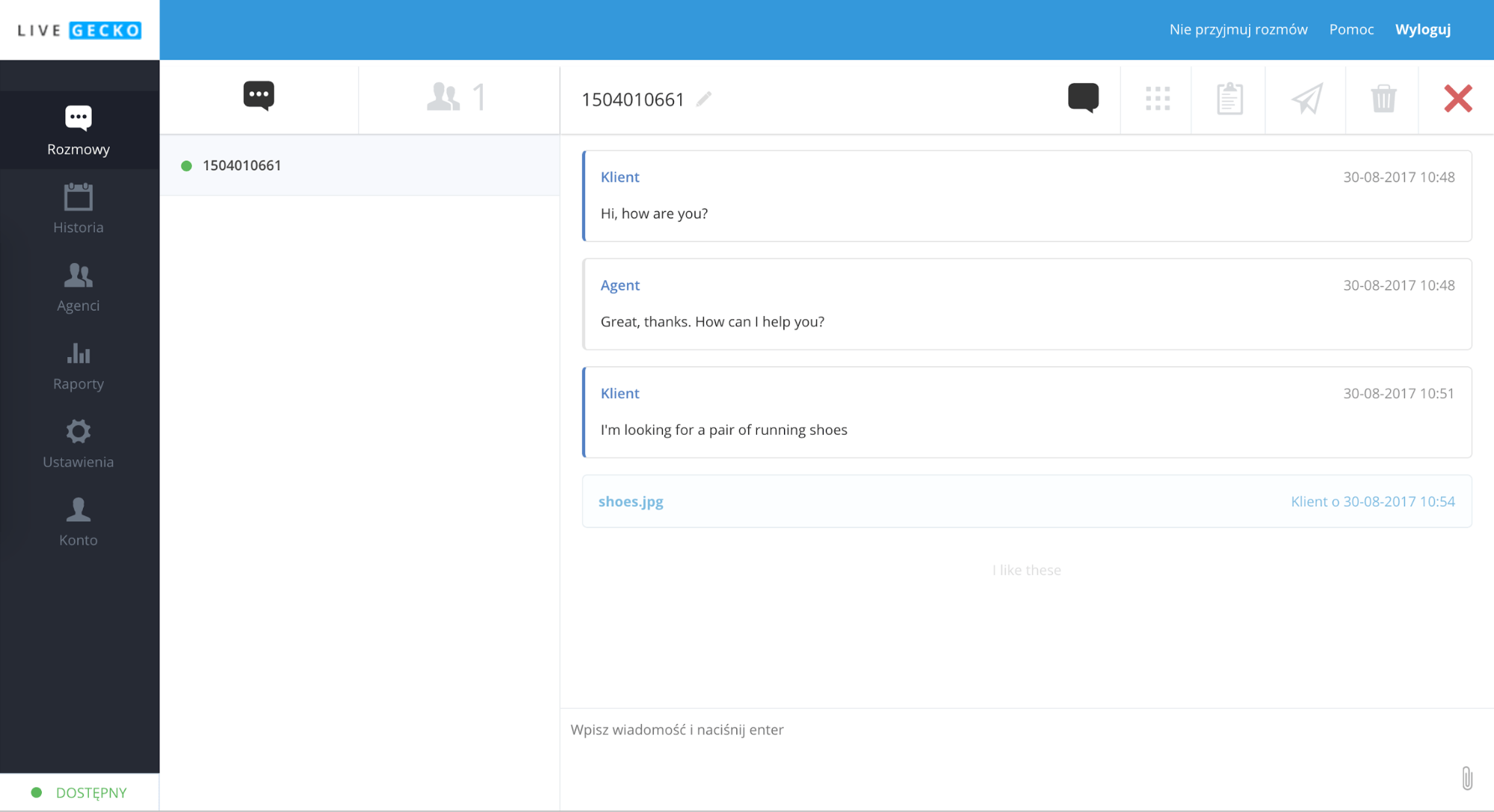 Live Gecko review
Live Gecko is one of the simplest, easy-to-install apps I had a chance to test. A quick installation follows a very quick registration, and after only a couple of minutes, you're able to chat.
The first thing that I noticed was the fact that the dashboard of Live Gecko is neat, tidy and intuitive (even though it's all in Polish). All sections are universal for live chat apps, so I could instantly see where's the chat section, where are the reports, or where I can add additional agents.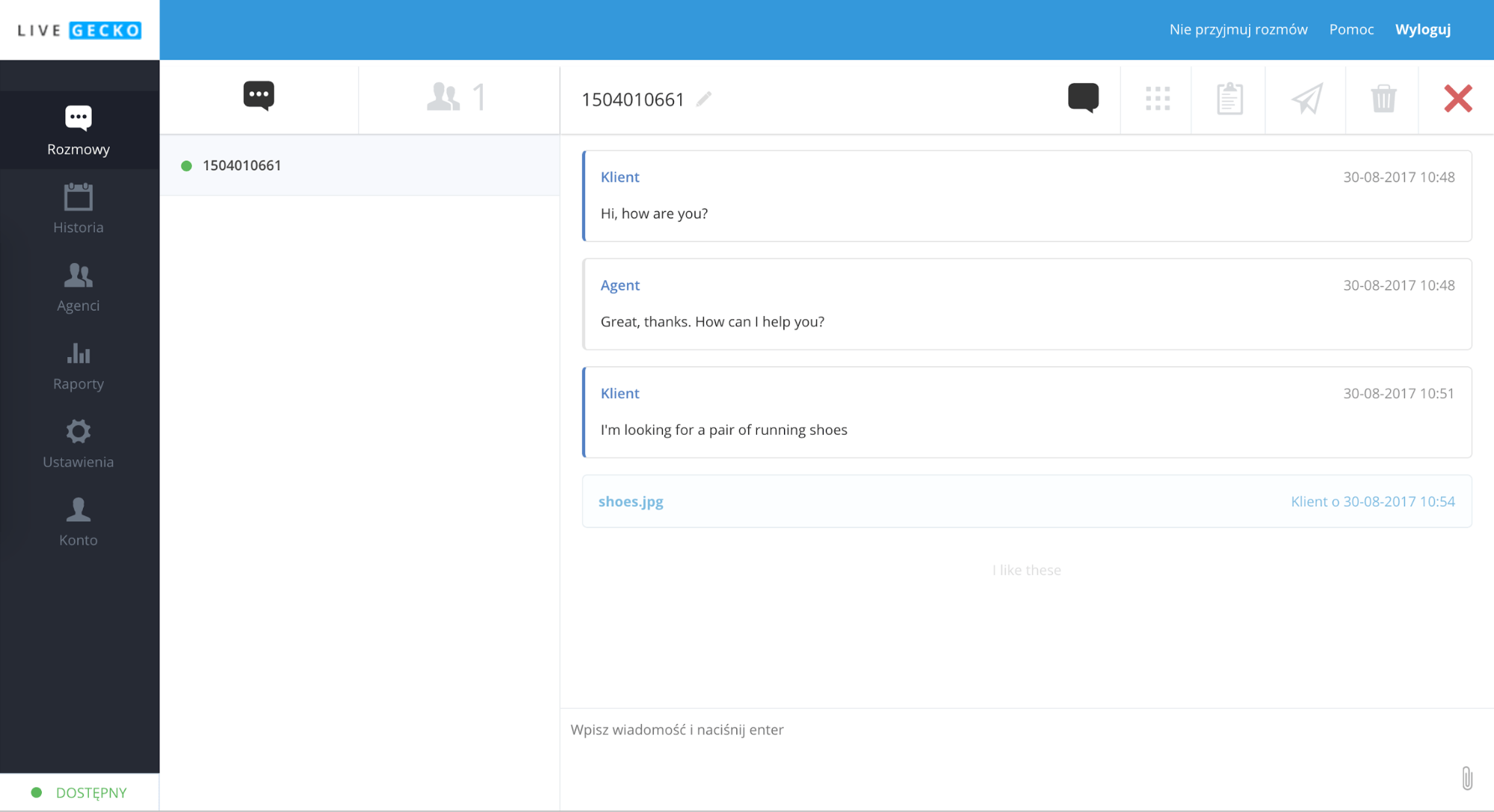 Chatting is simple and intuitive. Even if you didn't have an opportunity to chat before, clean dashboard makes it easy to receive and send messages to customers.
On website visitor's side, chatting is also very easy. Upon filling up the pre-chat form (if it's set up), customers can chat or send files if needed.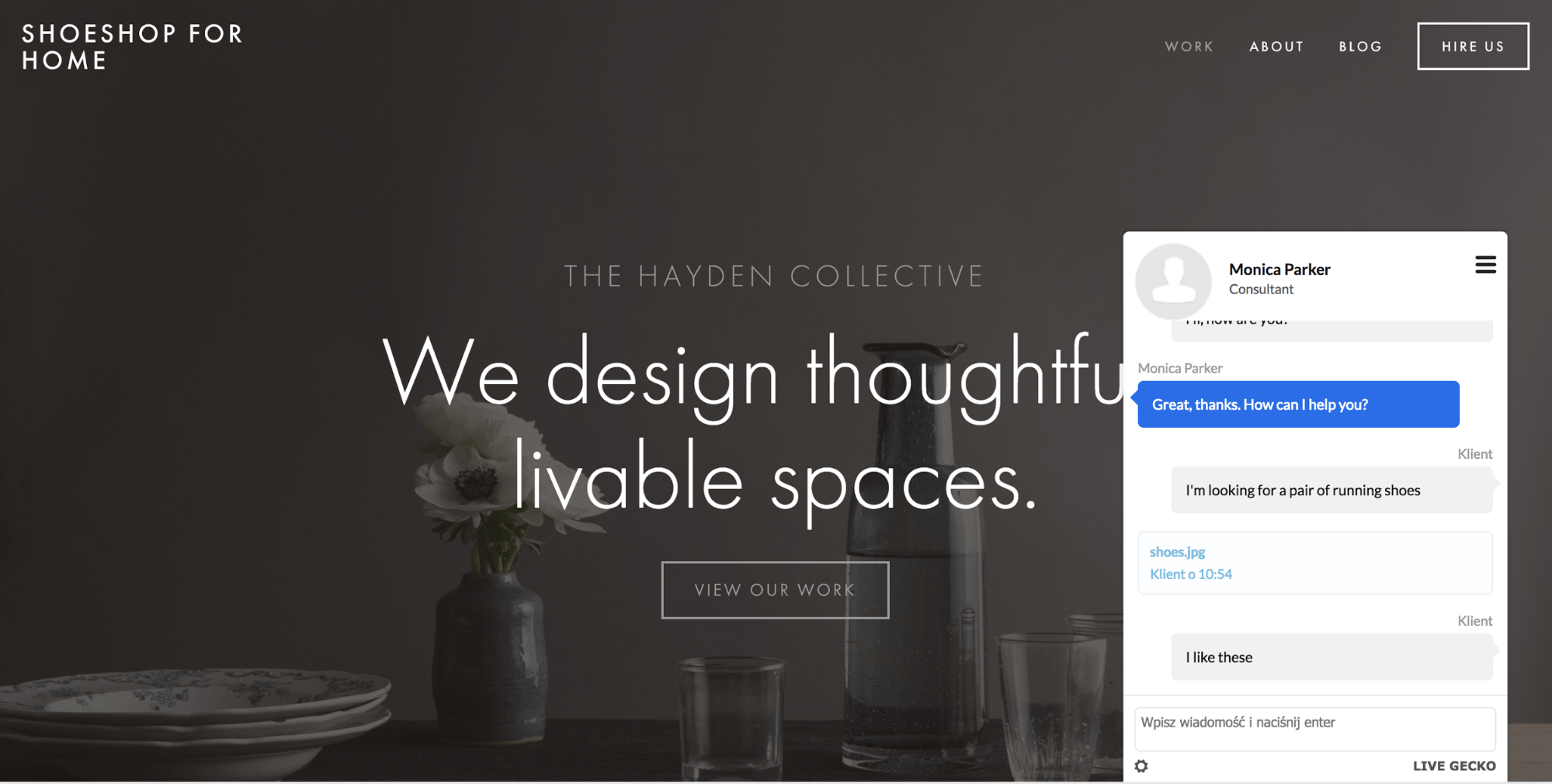 Live Gecko Pros
What I like in Live Gecko is its simplicity. This application is solely designed to live chat and doesn't offer anything else. It has a couple of crucial live chat features and aims to make it easy to support website visitors.
Quick and simple installation
Neat and intuitive dashboard
Very easy to use
Live Gecko Cons
The first unpleasant surprise I encountered on Live Gecko's website, was the fact that it doesn't have a live chat on its website. Quite surprising for a live chat company.
Another problem I noticed was the fact that there was no English version of the dashboard: there is only one language version (Polish). I sent an email to Live Gecko support asking if there's a way to have English version of their app, and – to my surprise – 72 hours later, I still did not receive any answer.
No English version of the app,
Literally no support,
When I was chatting as a visitor, I had no idea how to rate a chat,
Only one integration.
The verdict for Live Gecko
Live Gecko, like any other app, has its ups and lows but it's a good app for live chat rookies.
It offers a couple of features that make live chat agents' lives easier, like message sneak peek, customer greetings, pre-chat form, and file sharing. Since it's quite cheap, it's a perfect match for those who are looking for a live chat app with only basic functionality for a couple of live chat agents.
The problem is, Live Gecko doesn't offer an English version of an app, what can be a dealbreaker. It doesn't offer integrations most live chat apps do and, in fact, it's too simple to use it in a big team of support.
If you need live chat app to make sure there's always someone to respond to website visitors' inquiries, Live Gecko might be an app for you. However, since their support is inaccessible, I would recommend a different solution.