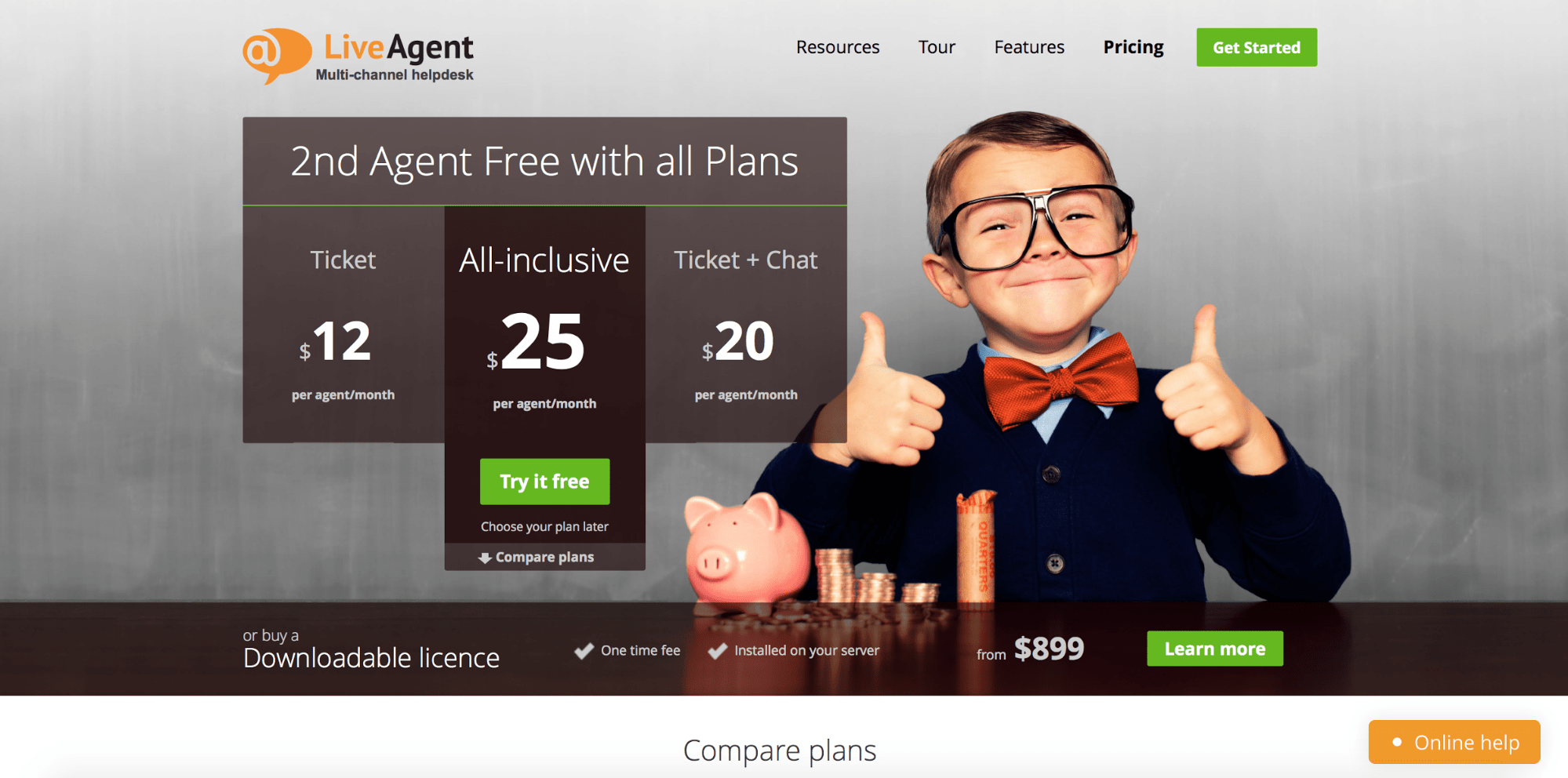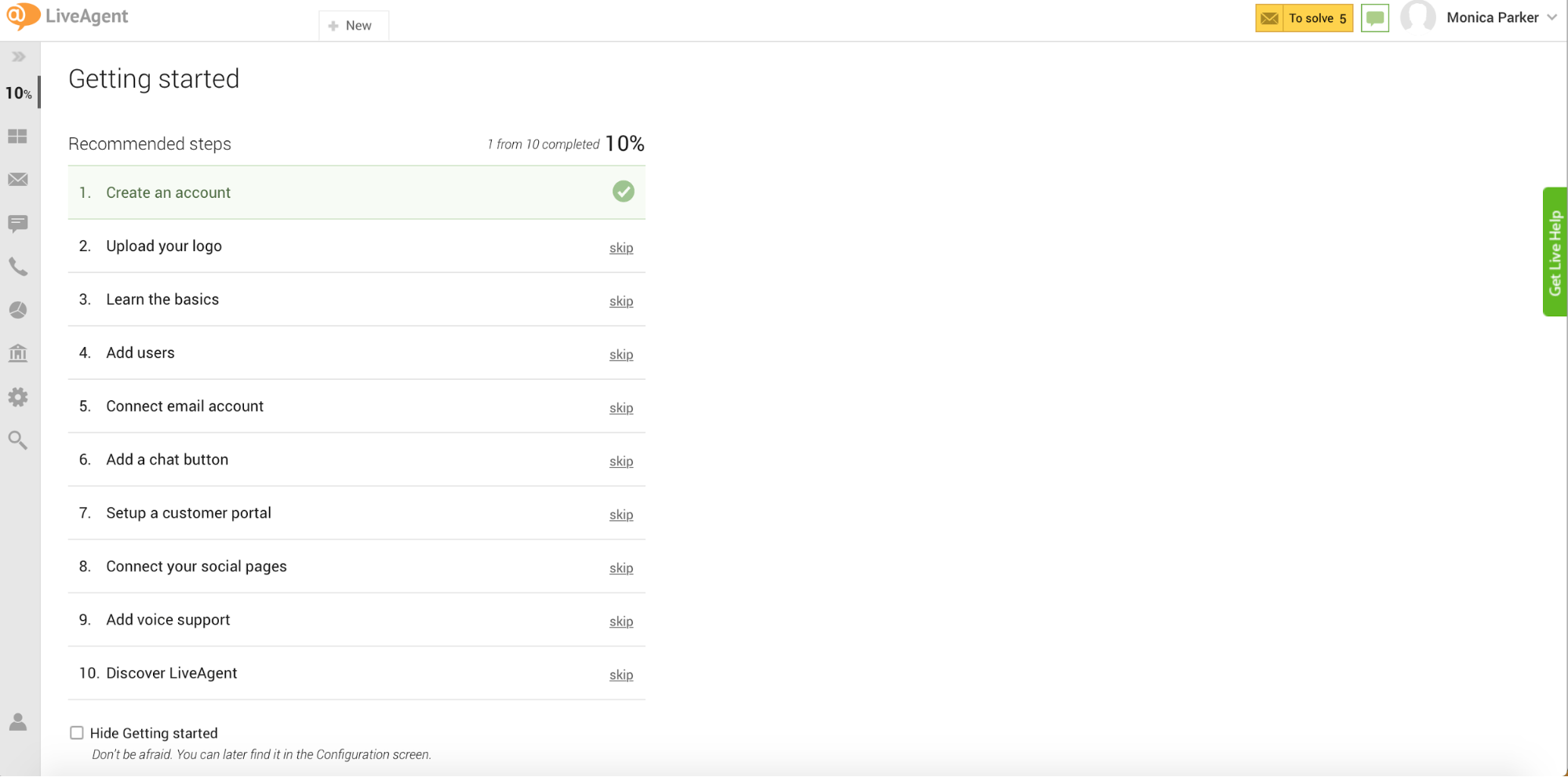 LiveAgent live chat review
Setting up an account is super easy. Once you enter a website, you immediately see a green "Get Started" button where you just have to provide your name, email, create an username and you are all set to start your 14 days free trial.
After you log in to the application for the first time, you immediately see all the 10 steps you should complete to finish your onboarding. They include uploading a photo, learning the basics, adding users and more. What caught my attention was an inbox in the upper right corner.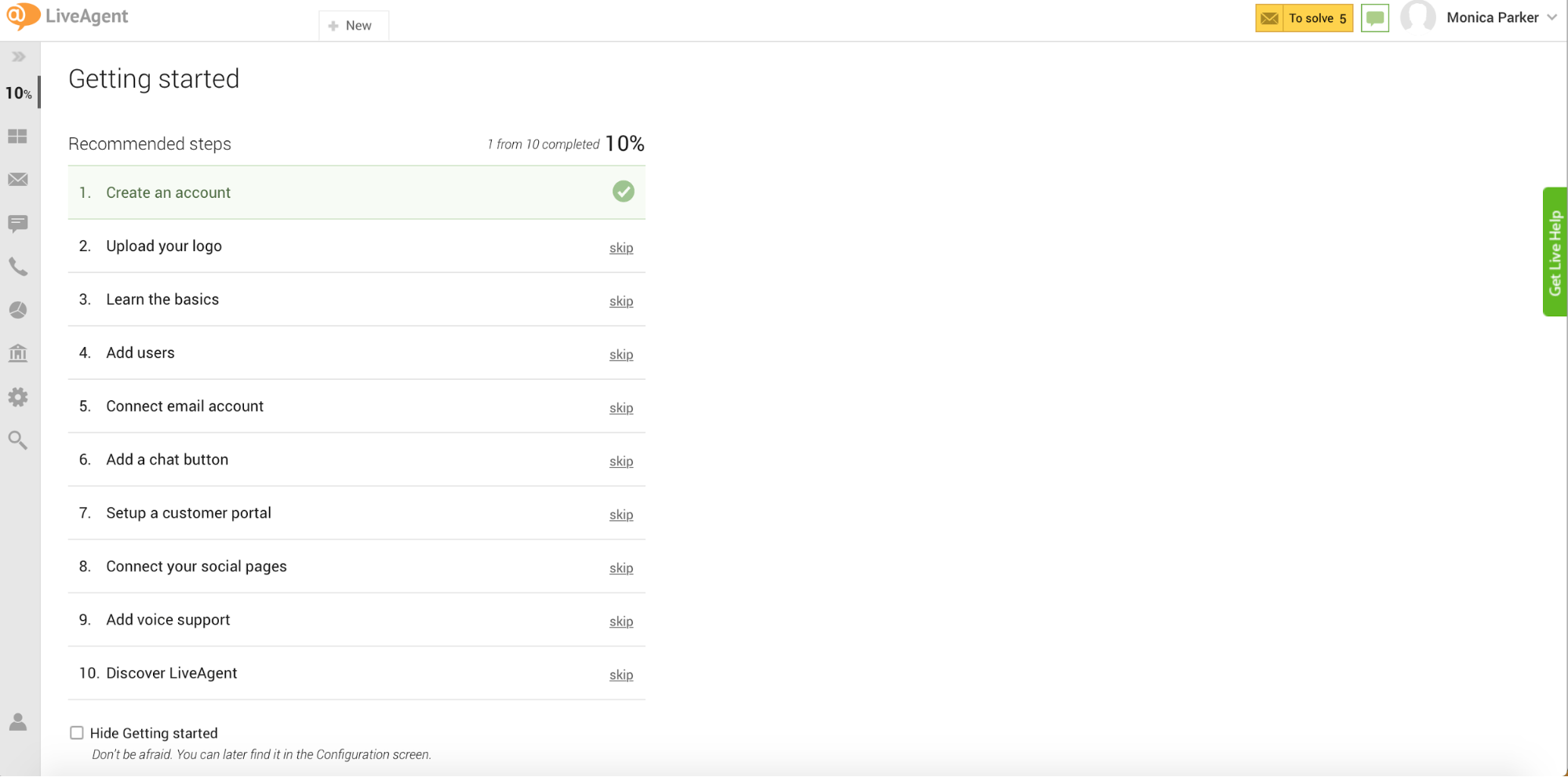 It turns out that LiveAgent transforms every communication that comes into an organization into an active "ticket." Tickets serve as communication threads between customers and support agents. They include all live chats, emails, phone calls, Facebook messages, and tweets, along with internal notes related to the customer. You will receive notifications when new tickets arrive. You can move the ticket through the lifecycle, from "New", to "Open", "Answered", "Resolved" or "Postponed."
LiveAgent pros
Ease of use
The interface is nice and clear, although the look of the application could be a little more modern.
I like the onboarding process and the messages from LiveAgent in form of tickets, reminding to schedule a demo, or to start a first chat and sharing all the knowledge. On their website we can also find short videos that can easily teach us for example how to create a chat button, chat invitations, departments and many other things. This is a nice way of sharing knowledge with customers.
Managing social media
LiveAgent live chat is a good choice when it comes to managing multiple social media channels at once. Facebook and Twitter are integrated very well, so you can manage customer inquiries from all social media channels in one place. It makes the whole process less time consuming and lowers the effort to reply.
Integrations
LiveAgent offers a range of integrations, plugins and apps, like Zapier and Analytics. They offer integrations for email marketing like GetResponse and Mailchimp, for Billing Management and eCommerce like Magento, Shopify, BigCommerce and many others. They could offer more CRM related integrations because they have only two of them: Highrise and Nicereply.
Pricing
LiveAgent provides affordable and flexible pricing plans allowing you to choose a service level that will match your individual needs and budget.
It offers three plans: Ticket system for 12$ per agent a month, Ticket system + Chat for 25$ per agent a month and all inclusive for 25$ per agent a month which you can try for free. The second agent is free with all plans.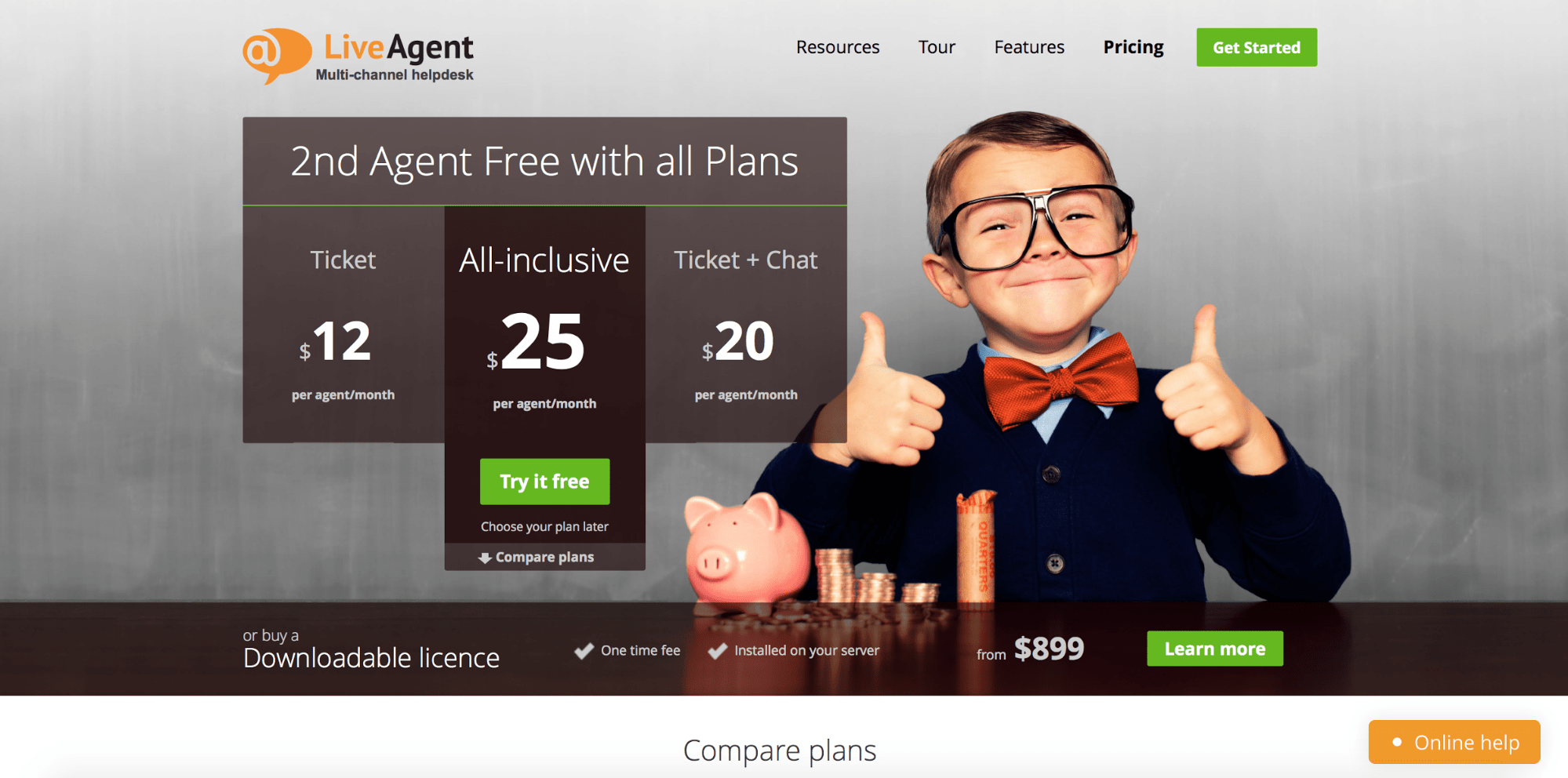 LiveAgent is also available as an on premise option, which involves purchasing a single-time downloadable license, available in the following payment plans:
Startup for 3 agents – $899

Business for 10 agents – $2999

Company for 20 agents – $5999

The verdict for LiveAgent live chat
LiveAgent is an all in one software. Email, chat, Twitter and Facebook accounts are monitored in one single software. You are not only able to support your customers on time but also you'll be able to keep track on customers' complaints. If "all in one" is what you're looking for when it comes to chat, you should give this software a try.