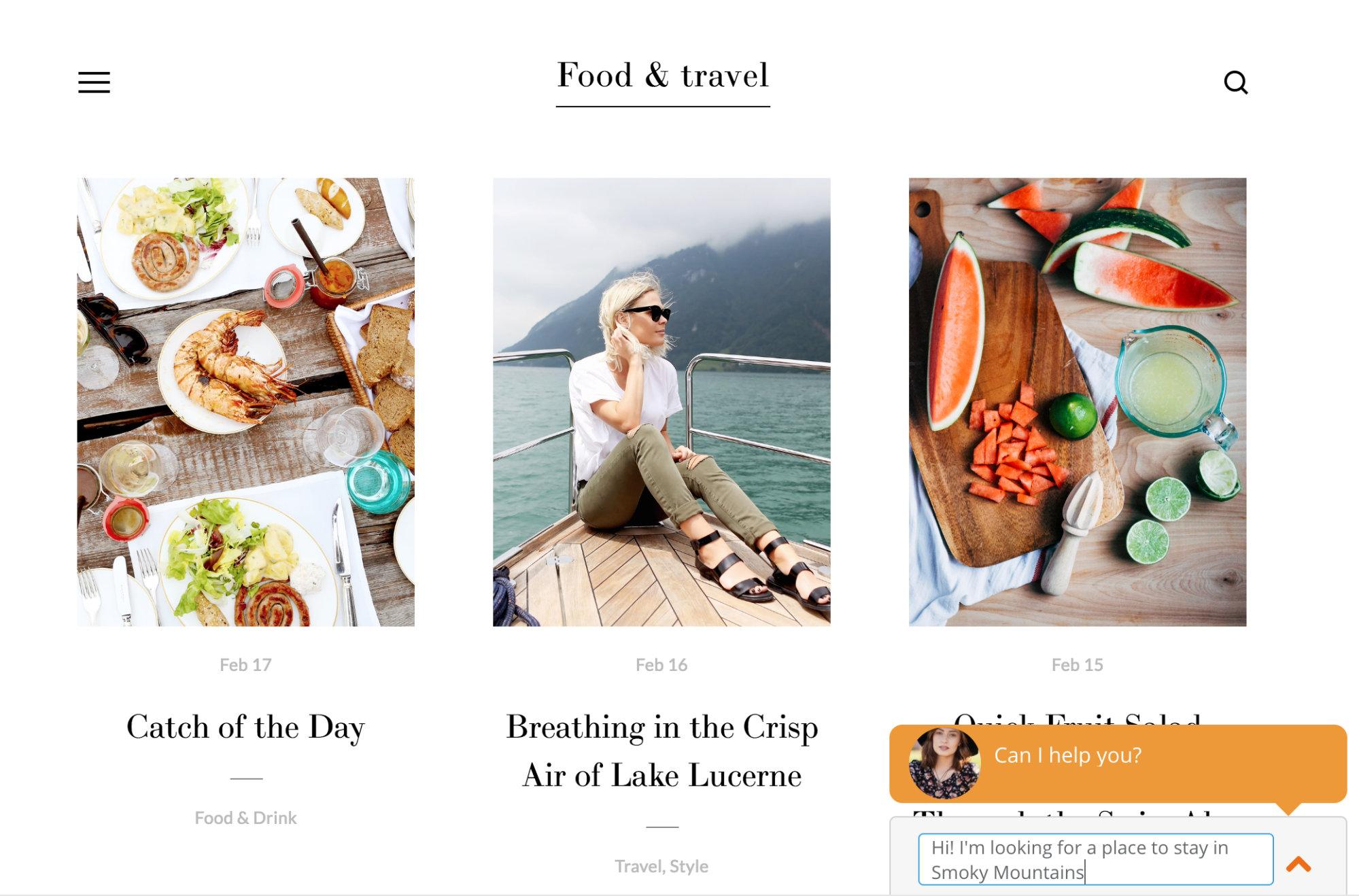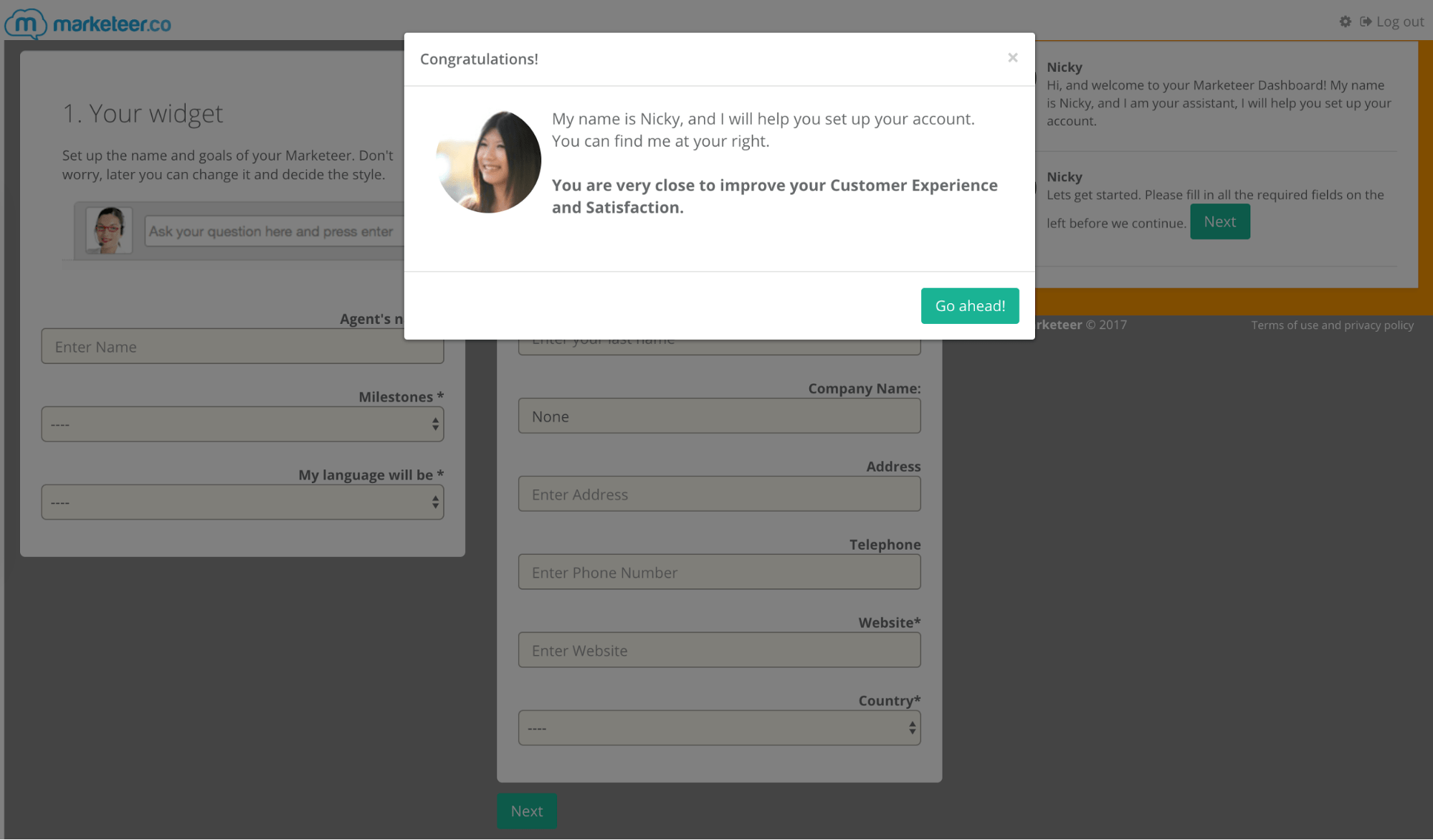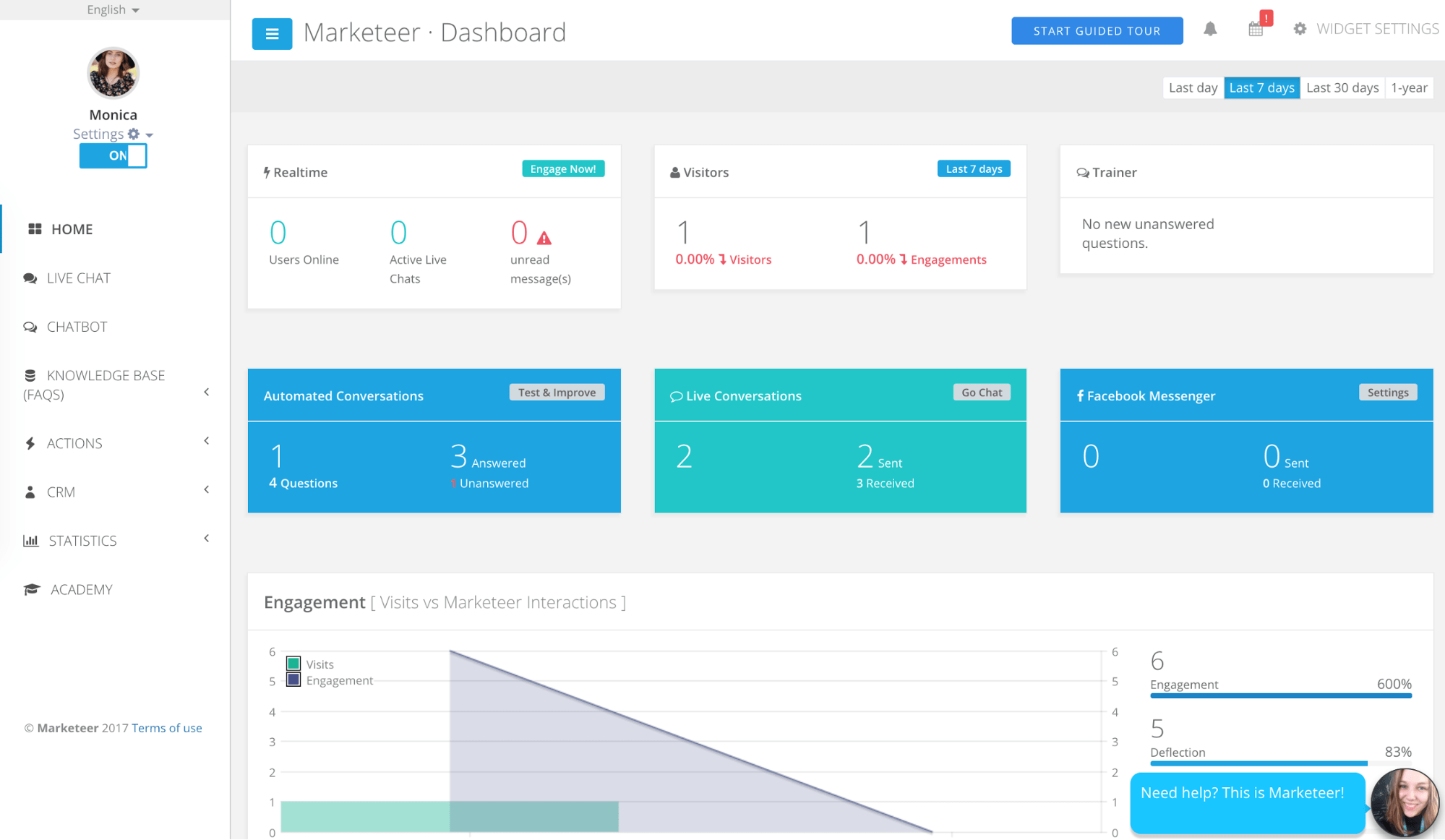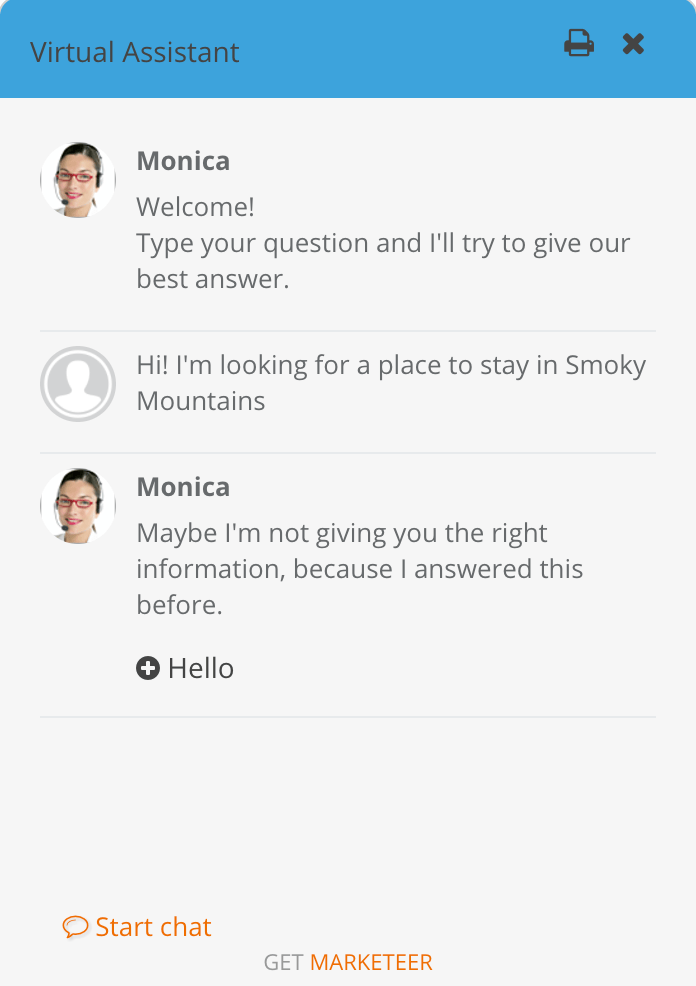 Marketeer review
Marketeer is not only a live chat platform for better customer service, but it's also a smart app that gives you the opportunity to use a chatbot for seamless customer service and self-service.
Among functions that make this app so interesting is definitely a chatbot with machine learning option that gives the opportunity to fully automize customer support.
Installation and setup are quick and easy, especially that the onboarding process guides you through most important elements.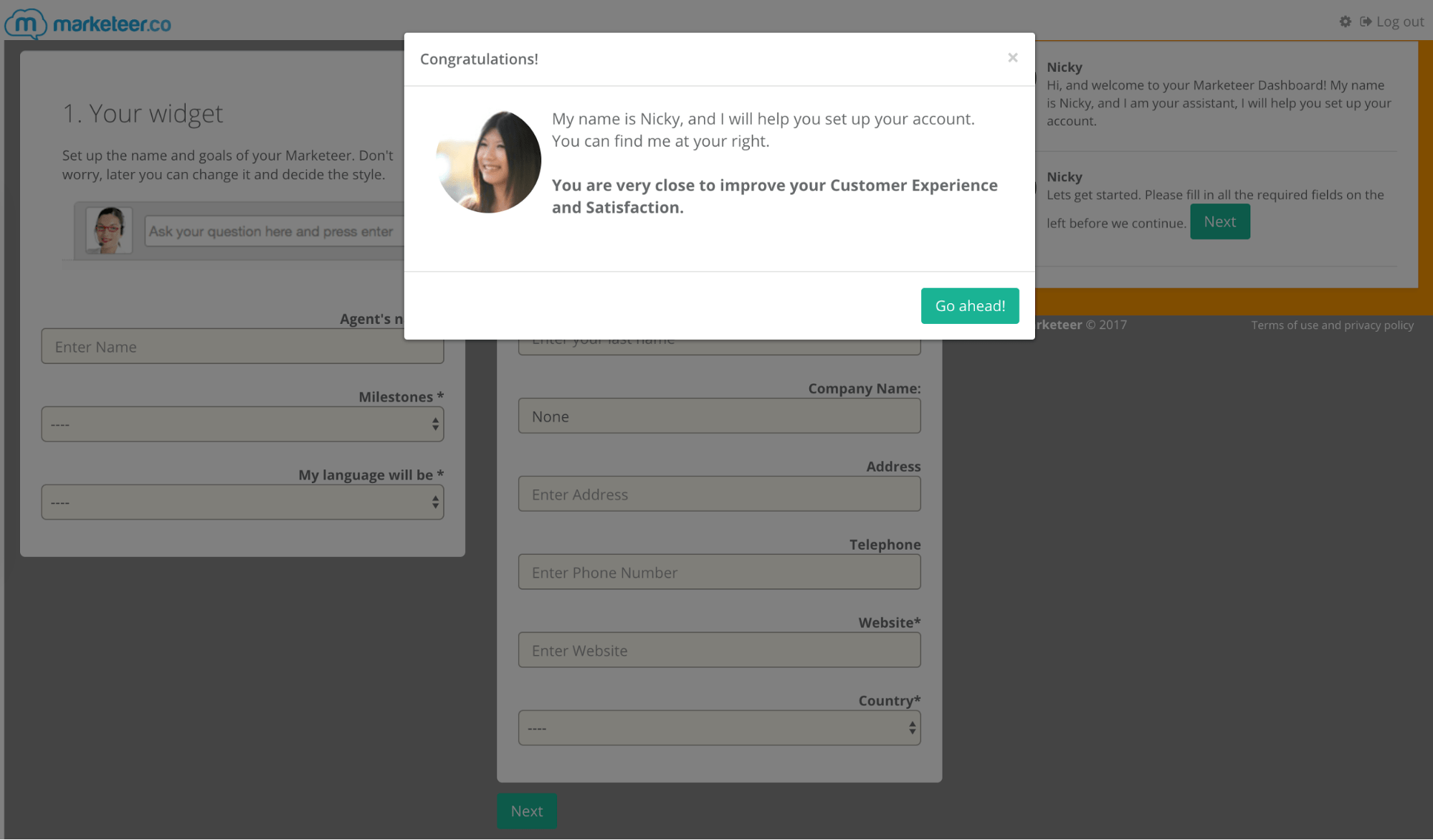 The dashboard is neat and quite intuitive. It offers several features that might be interesting from business' side: an in-built crm, ability to create your own knowledge base and a chatbot.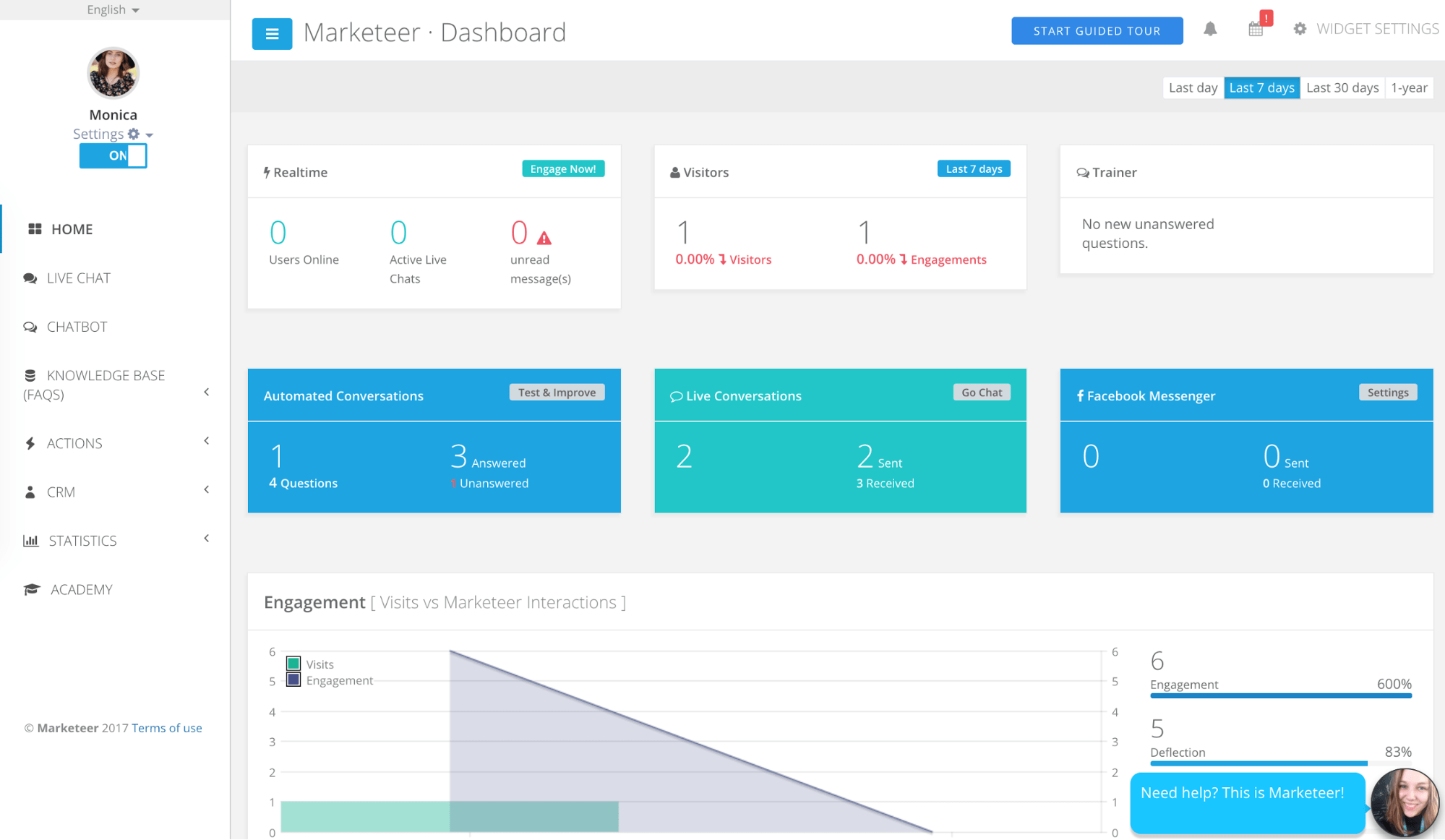 From website visitor's side chat is easy to use, however I found a couple of usability problems. For example, chat window offers ability to write a question and send it immediately, but as it turned out, you have to ask the same question once again later.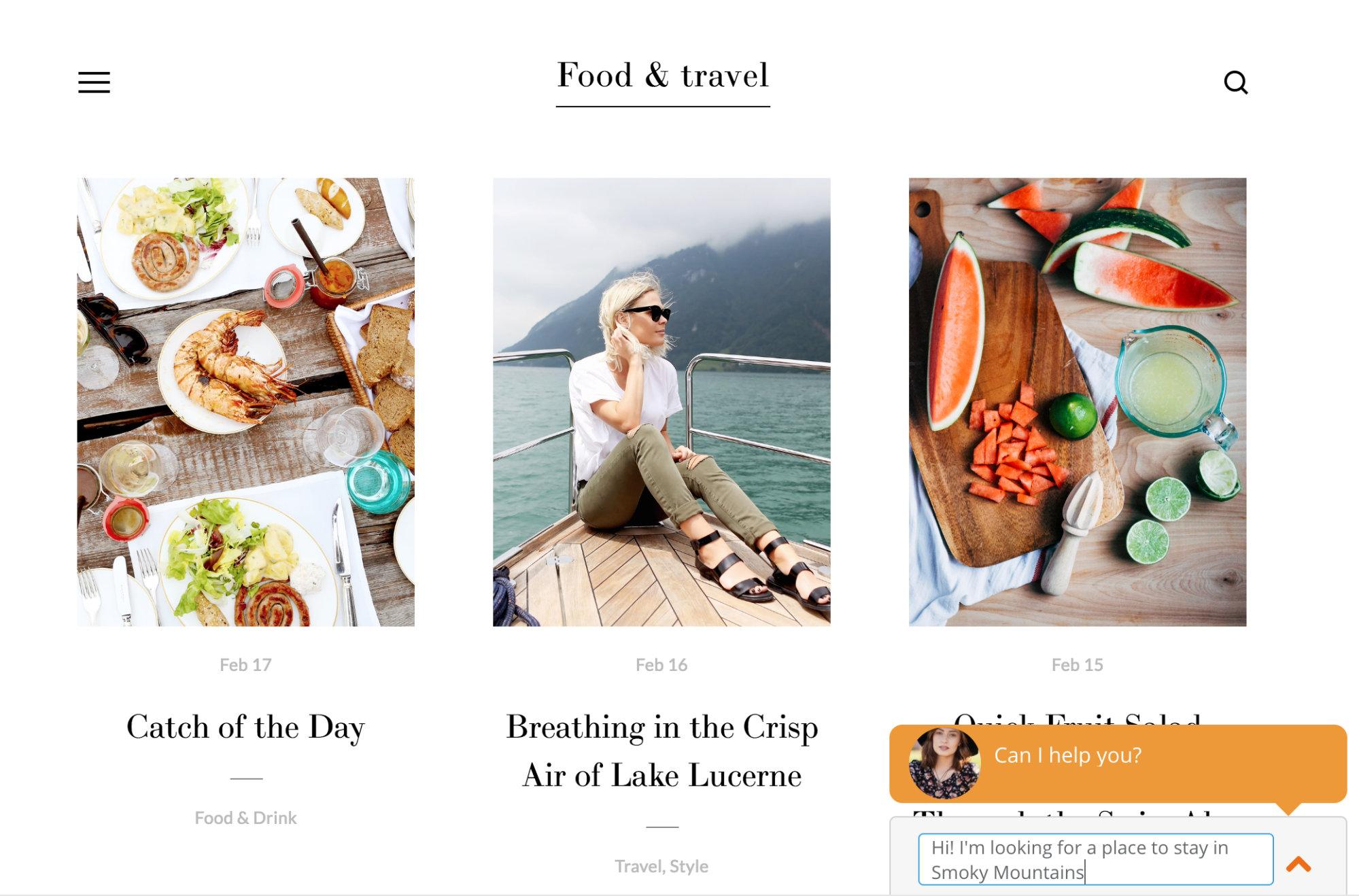 Apart from that, I'm not convinced that I liked the virtual assistant. I understand that this feature works fine when setup correctly, but I didn't like the way it worked when I was testing the chat.
I turned it off, but even then it was responding to my visitor's questions.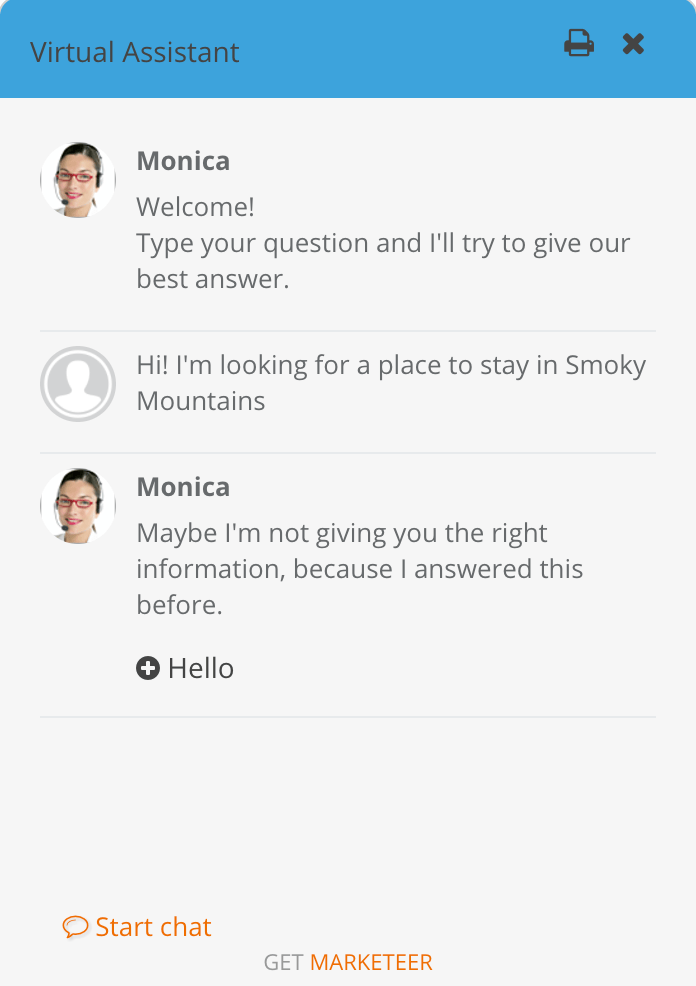 From agent's side, the dashboard could be a little bit more easy to use. The main function of this application is chatting, so I was expecting easy way to start answering chats. Instead, I spent some time trying to find out how I can start accepting chats.
Marketeer pros
Marketeer is easy to install and that offers a nice and smooth onboarding. It offers an in-built CRM, an internal knowledge base.
The most important Marketeer's feature is chatbot and machine learning. It means that every time the visitor asks a question that the chatbot doesn't know, the operator can respond and mark the "machine learning" option. The chatbot will remember this answer and give it the next time someone asks this question. The more you talk with customers, the more the chatbot learns.
When correctly set up, Marketeer's application can replace customer service agents.
Marketeer cons
When I was testing this chat from website visitor's side, I found a couple of things I didn't like. For example, live chat window gives the opportunity to send a question straight away, without giving your details. As it turned out, after sending a question, you have to send this question once again after leaving personal details.
A little bit confusing was that I couldn't find feature descriptions on Marketeers website. For that reason, I wasn't sure what this application can or can't do.
Another thing worth mentioning is that the subscription is very expensive. The standard subscription costs only $48M, but you have only 3-month history and your chatbot can chat with up to 120 customers per month. If you want it to chat with up to 500 customers, you pay $192. Small business offer (full history, chats with up to 1200 customers per month, 15,000 emails and 10 operators) costs whooping $440 monthly.
The verdict of Marketeer
Marketeer is a hybrid of human-AI live chat. It can be operated by customer service agents, but it also gives the opportunity to replace agents with a chatbot. Since the chatbot has the ability to learn, every time you talk with more customers, your self-service is improved.
The price of this application is very high, but it can definitely pay for itself if you decide to replace living agents with the chatbot. The only concern I have here is that the best customer experience is a personal experience and I don't think chatbot can make as personal as human being can. However, if financials are the most important for a company, this solution is a good choice.