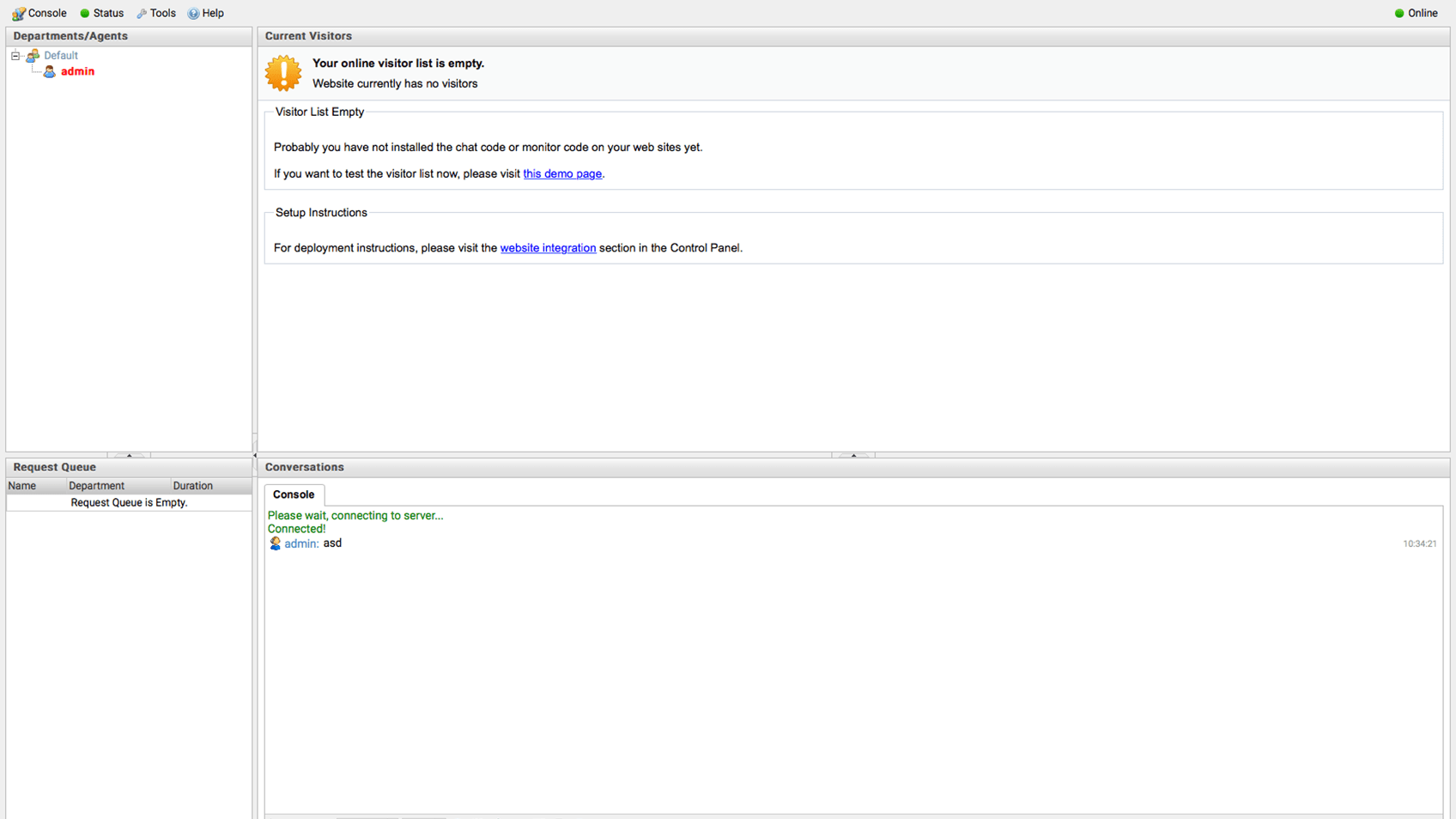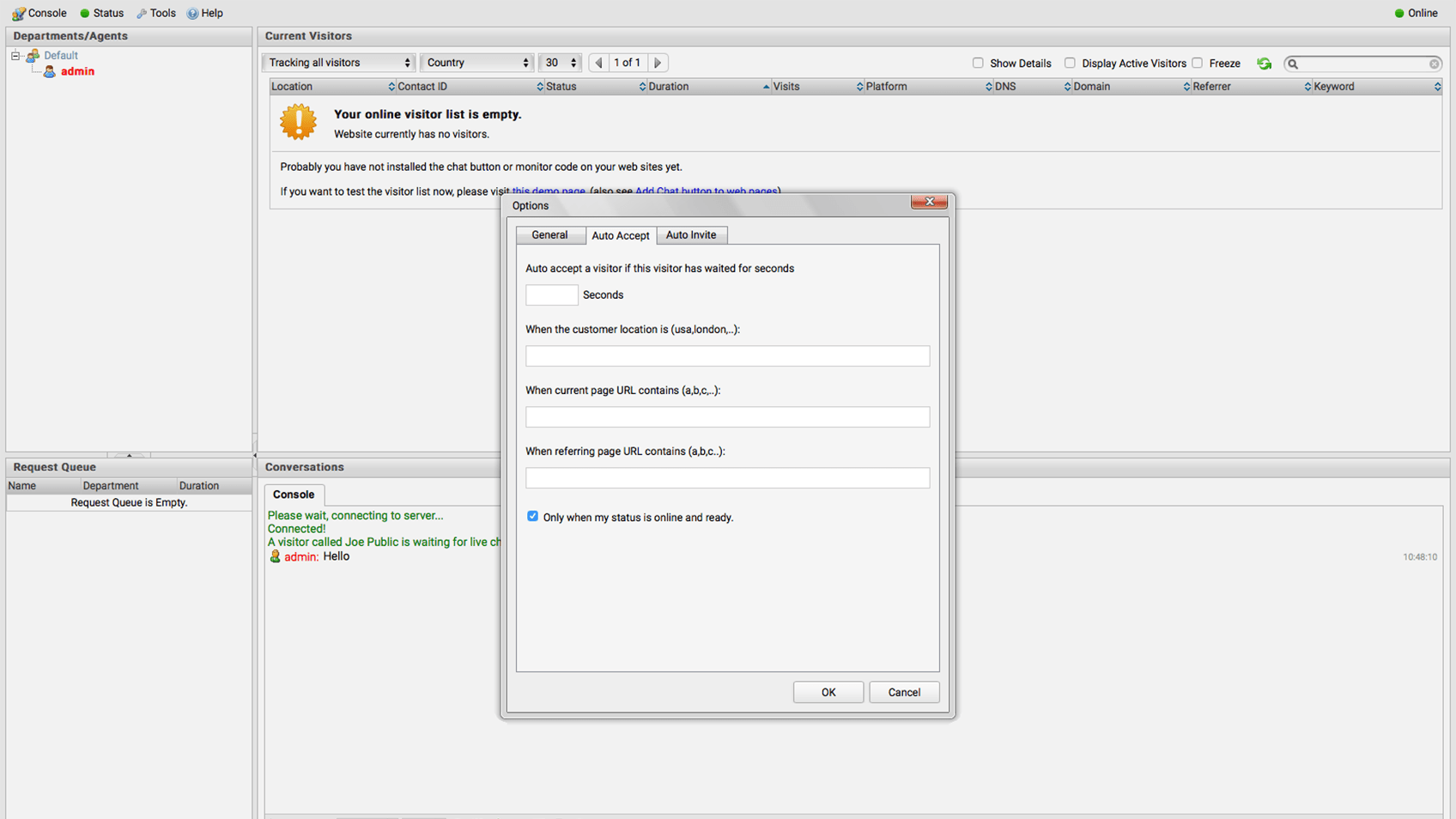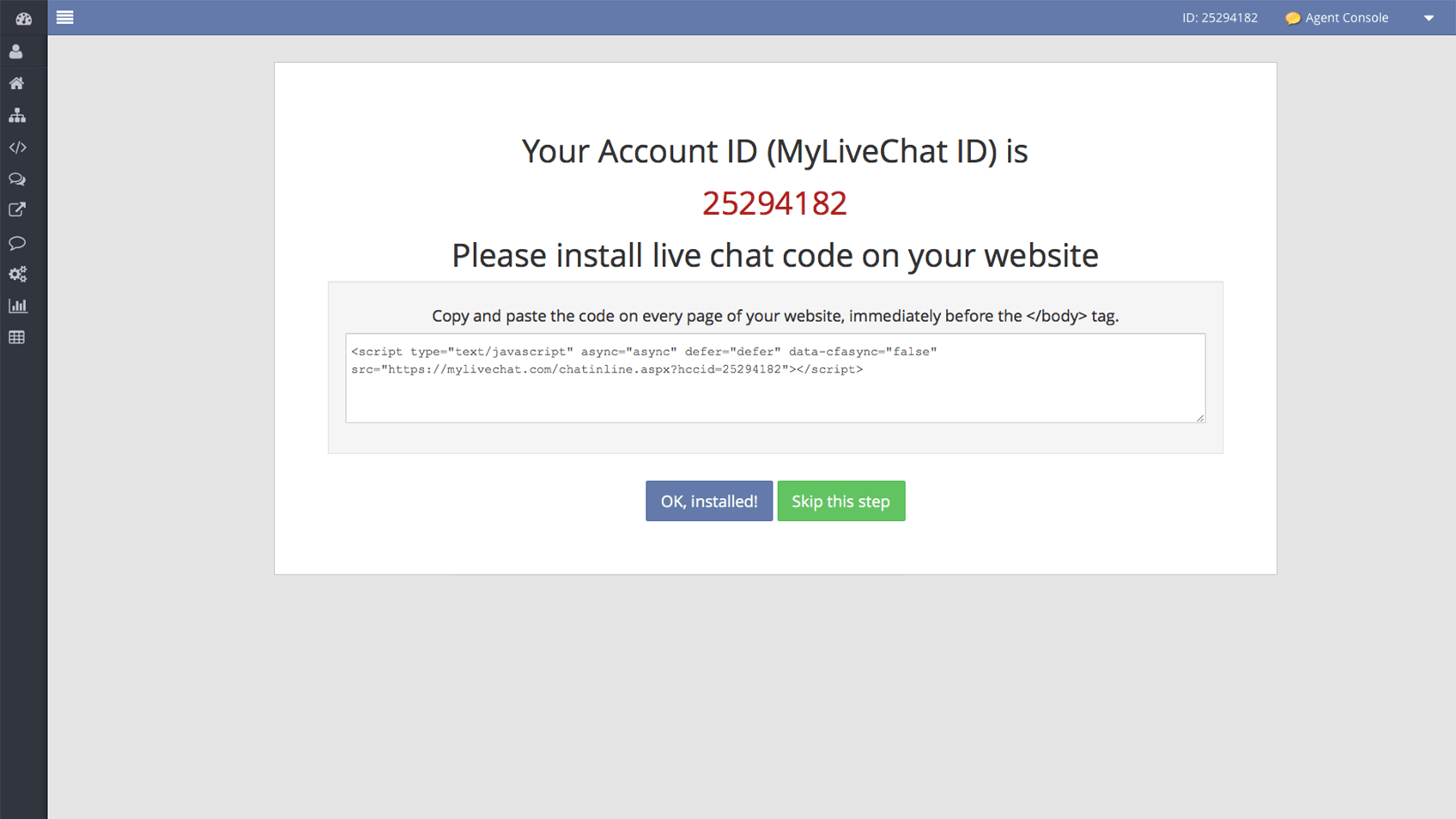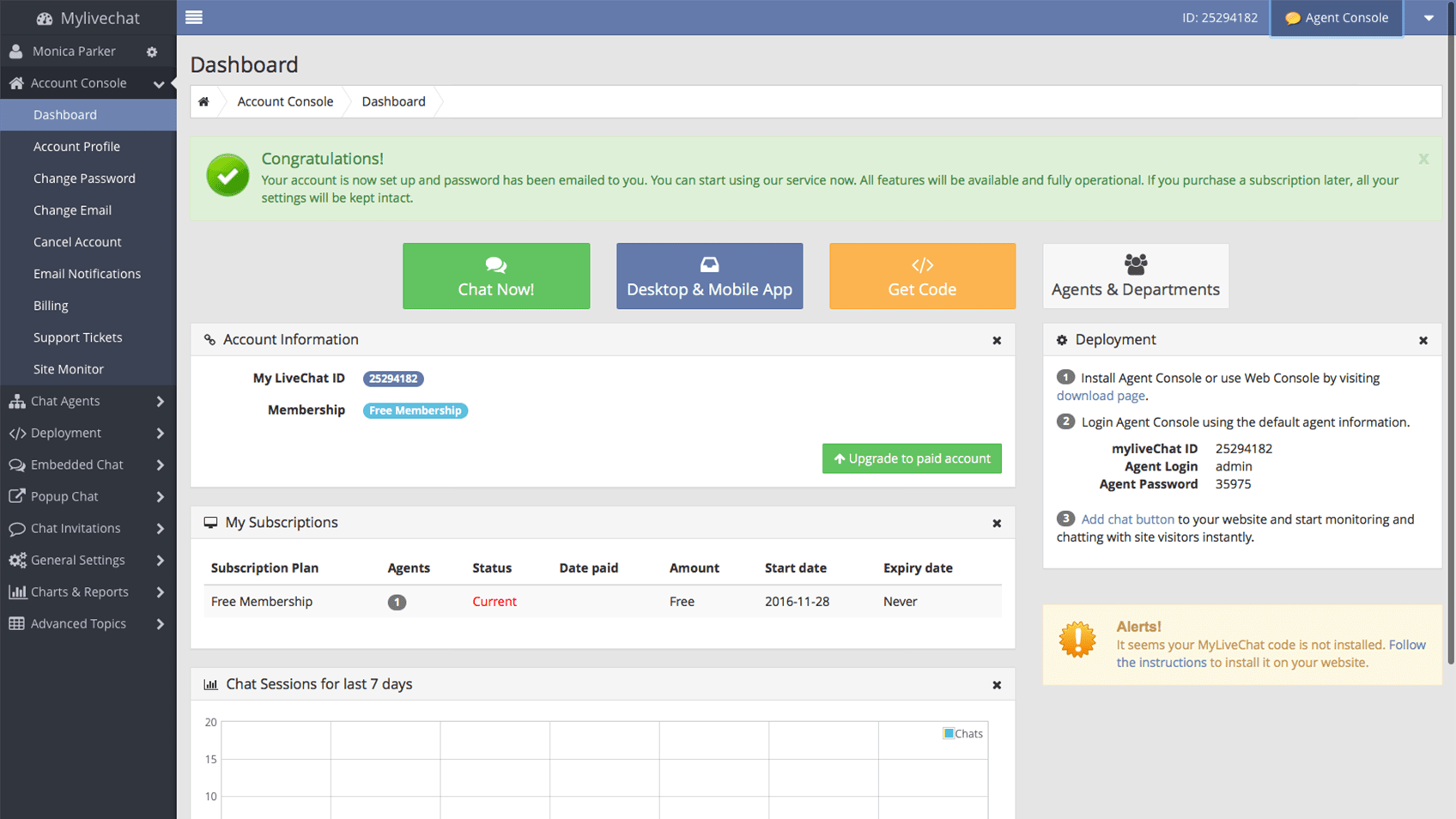 MyLiveChat live chat review
MyLiveChat is a live chat developed by CuteSoft – a Canada-based company offering a plethora of software solutions. Today, I'll be taking a closer look at their app to try to find out what it has to offer for an online business.
MyLiveChat live chat setup
When trying to find the trial sign up, I discovered that they offer a forever free plan. It's particularly interesting because it includes most of what you get in higher, paid plans. But more on that later. At this point, it's important to note that you're not really limited by time or feature constraints.
After signing up, I was immediately transferred to the app. The onboarding is very limited. You get one screen where you're asked to copy and past the MyLiveChat code on your website. What's weird about this part is that the first information they provide is your customer ID. They don't give any reason why they do it, don't tell you whether you should write it down, remember it etc.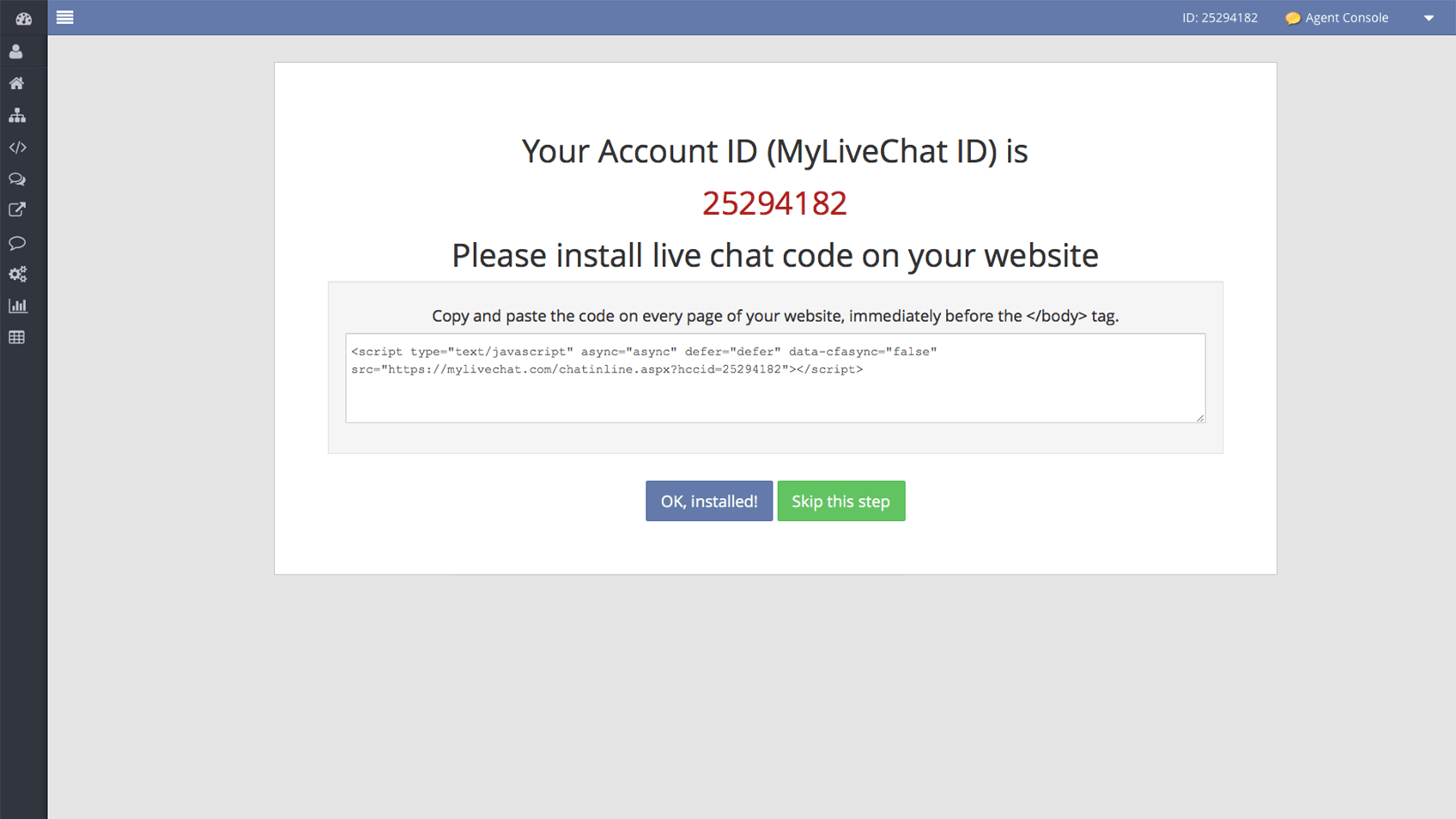 After the usual bit of installing the code, I didn't get any other onboarding in the app. It felt a bit like learning to swim by jumping in at the deep end of the pool. You get a ton of options, two separate apps (one for a generic Dashboard and one for the Agent app) but no directions as what to do next.
MyLiveChat live chat first chat
After installing MyLiveChat on a test page, I was ready to start the first chat. The first thing that caught my attention was the ability to sign in both via Facebook and via Google+. Neat little addition that makes the chat login process a bit shorter for customers.
After starting the chat, I switched to the agent app to answer it. It turns out that agents need to pick up chats manually by default but there's also an option to set up automatic routing.
To my surprise, nothing happened after I accepted the chat. I could type in messages but they wouldn't show up for the customer. In the same vein, anything that was written in the chat window on the test page also didn't show up in the agent app. I also couldn't see myself on the list of visitors on the test page. After refreshing the app, I managed to go a bit further but the messages still didn't go through to the chat window on my test page.
All in all, the chat window looks pretty OK. Not the best design I've seen but it's fairly clean and gives a potential customer the option to attach a file or send an image over, which can be very useful when troubleshooting.
MyLiveChat live chat application and features
Although the chat window looks and feels fairly modern, I can't say the same about the agent app. It looks like an early 2000s app. When using it, you get a very strong "Excel" vibe from it. It seems a bit strange since the dashboard has a much clearer and more modern design.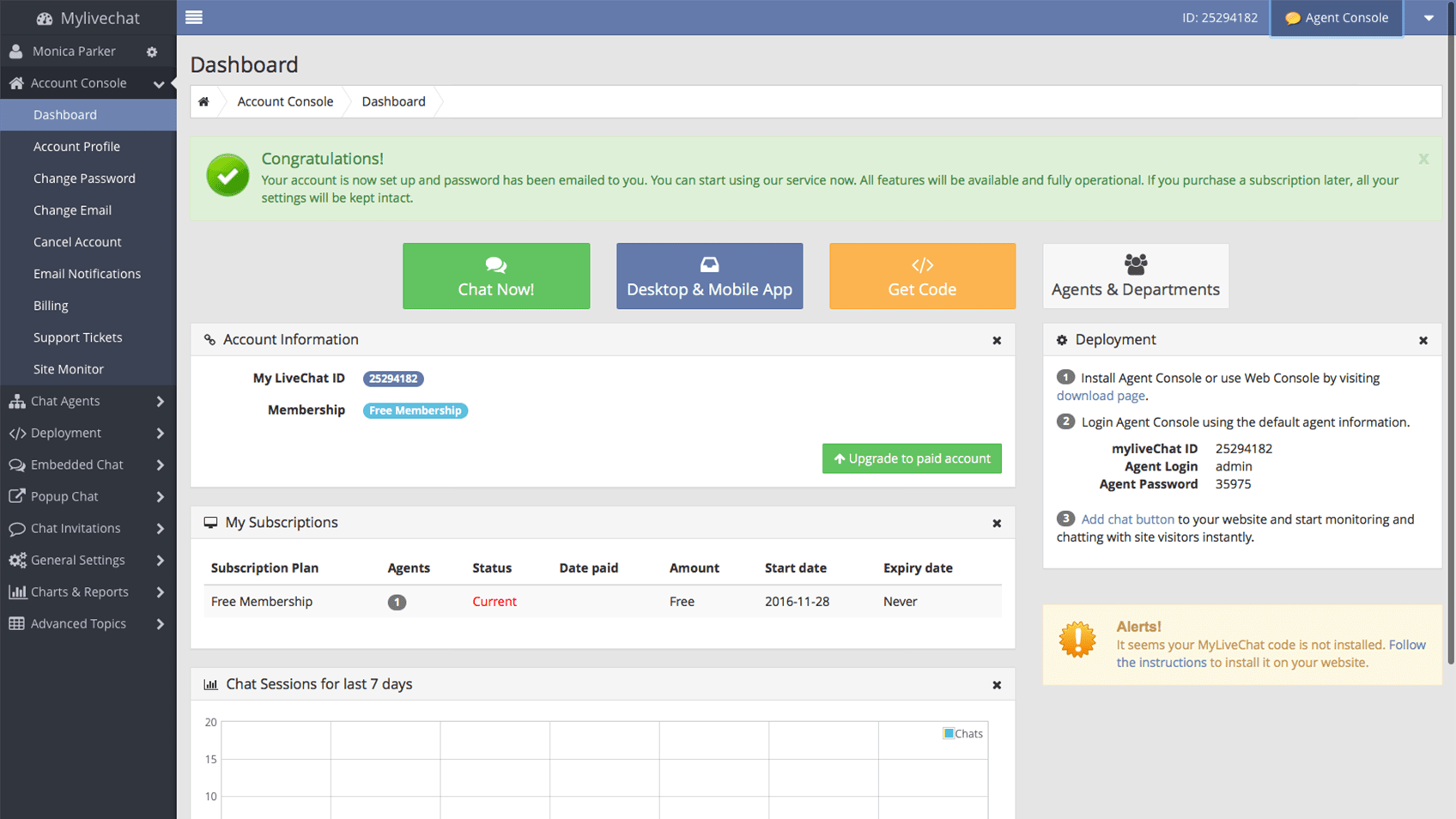 Although there's not much to set up here (bar for the auto chat pickup option), the app could also use a short introduction and explanation to give new agents a running start.
When you go to the dashboard, the amount of options is even more daunting. MyLiveChat seems to offer quite a few features like popup and embedded chat window, manual and automatic chat invitations or even co-browsing, but the lack of some guidance really makes using the app much more difficult. There are some tips included with different options, but it seems some previous knowledge is required to use the product.
From all the features, the reporting module seemed the most basic and underdeveloped. You only get to filter the reports by date. You can't do it by agent or by a specific case type.
MyLiveChat live chat integrations
From the information I gathered, the MyLiveChat integration suite seems to be limited to plugins for different CMS and shopping cart solutions. This makes the process of installing the code a bit easier for the less tech-savvy users. However, you don't get to expand the chatting app itself in any way through 3rd party integrations, which is a shame.
MyLiveChat live chat pricing
One of the more surprising aspects of MyLiveChat was its pricing.
All in all, they offer live chat at 5 different price points: Free, Starter ($15/month), Basic ($29/month for 2 seats, $12 for an additional seat), Corporate ($59/month for 2 seats, $9 for an additional seat), Enterprise ($99/month for 10 seats, $7 for an additional seat).

All plans offer pretty much the same features. The only real difference being the length of the archives (from 3 years in the Free plan to 10 years in the Enterprise plan). In addition to that, the Free plan users don't get the email reports and lose the white label option.
To sum up, the entire pricing is based around the number of seats you want to use. Despite the fact that MyLiveChat offers 5 plans, it's actually the same plan feature-wise that offers different discounts when you purchase more seats at once. I can imagine no situation where a smaller business that doesn't need too many agents logged in at the same time would need anything apart from the Free plan.
MyLiveChat live chat verdict
MyLiveChat is a tough call. In some aspects, they are doing really well (price and the sum of offered features) and in other, the do rather poorly (onboarding, design of the agent app).
I think it's best suited for smaller businesses that are just starting using live chat. However, after the initial process of getting used to having a tool like this on your website, I can imagine a lot of customers goes for more advanced and better design apps.