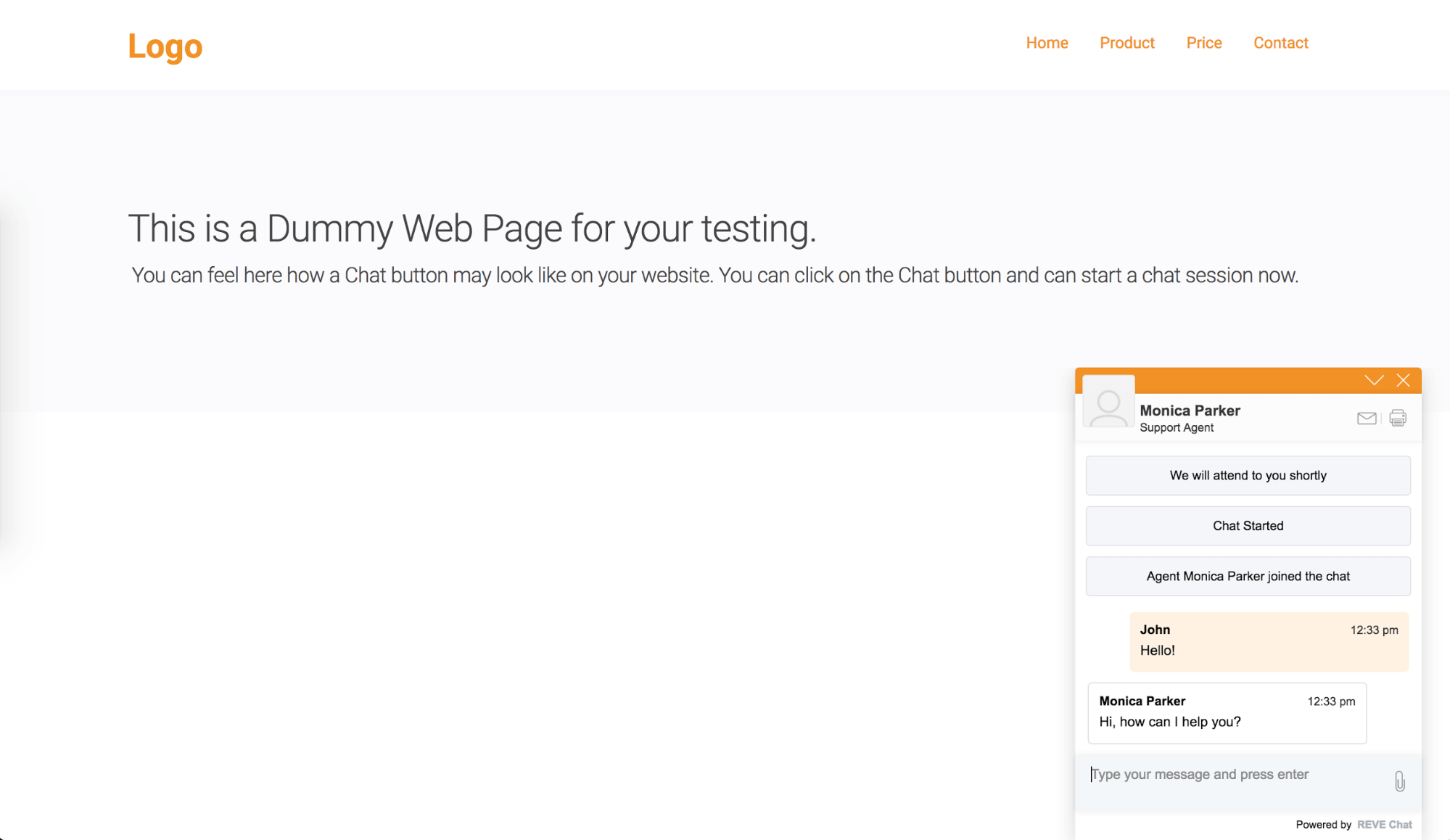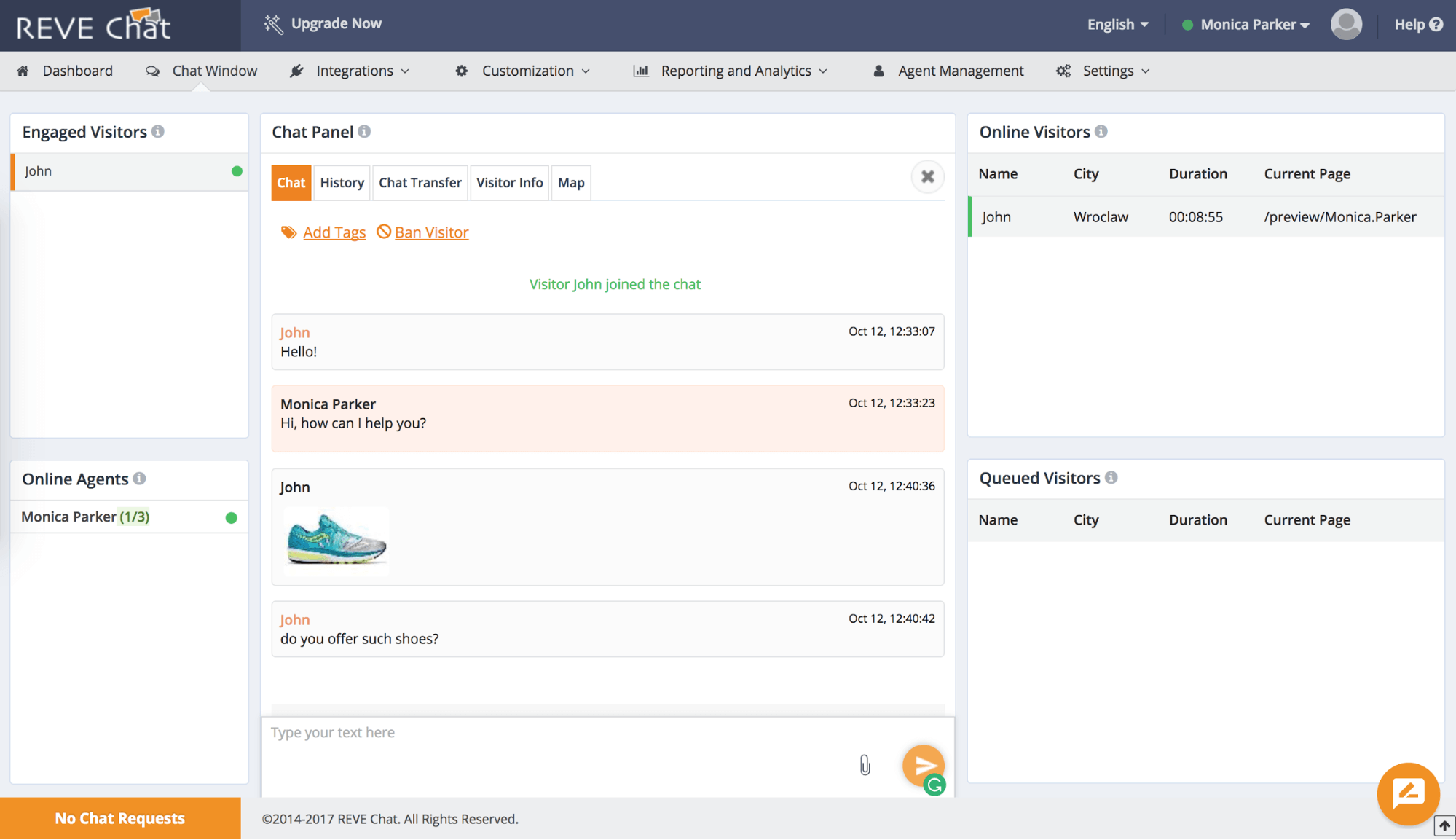 REVE Chat review
REVE chat is a live chat app that offers a 14-day trial and three plans: for a small business, a medium business and for enterprise ($13.5, $22.5 and custom pricing). After a quick signup, you're guided through a 3-step customization where you can choose the alignment of your chat window, its color and choose whether you'd like to enable pre and post-chat forms.
As soon as the customization is done, you're ready to chat – you can test its app on a dummy website without the need to install the code on your website.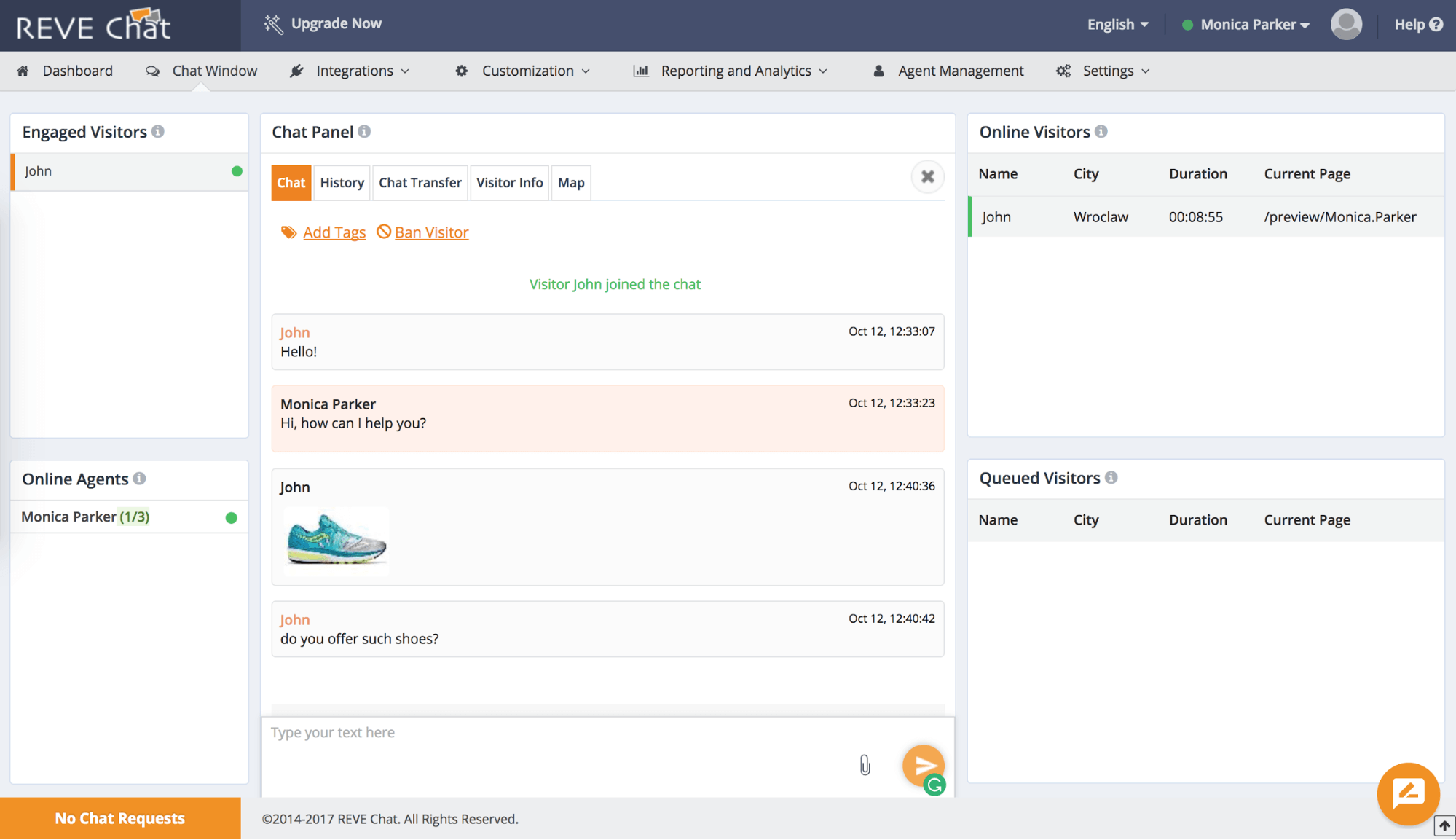 Chatting is simple and intuitive for both a website visitor and a support agent. A nice thing about REVE chat is that it allows you to make calls or have video conversations; that's a quite unique feature among live chat apps.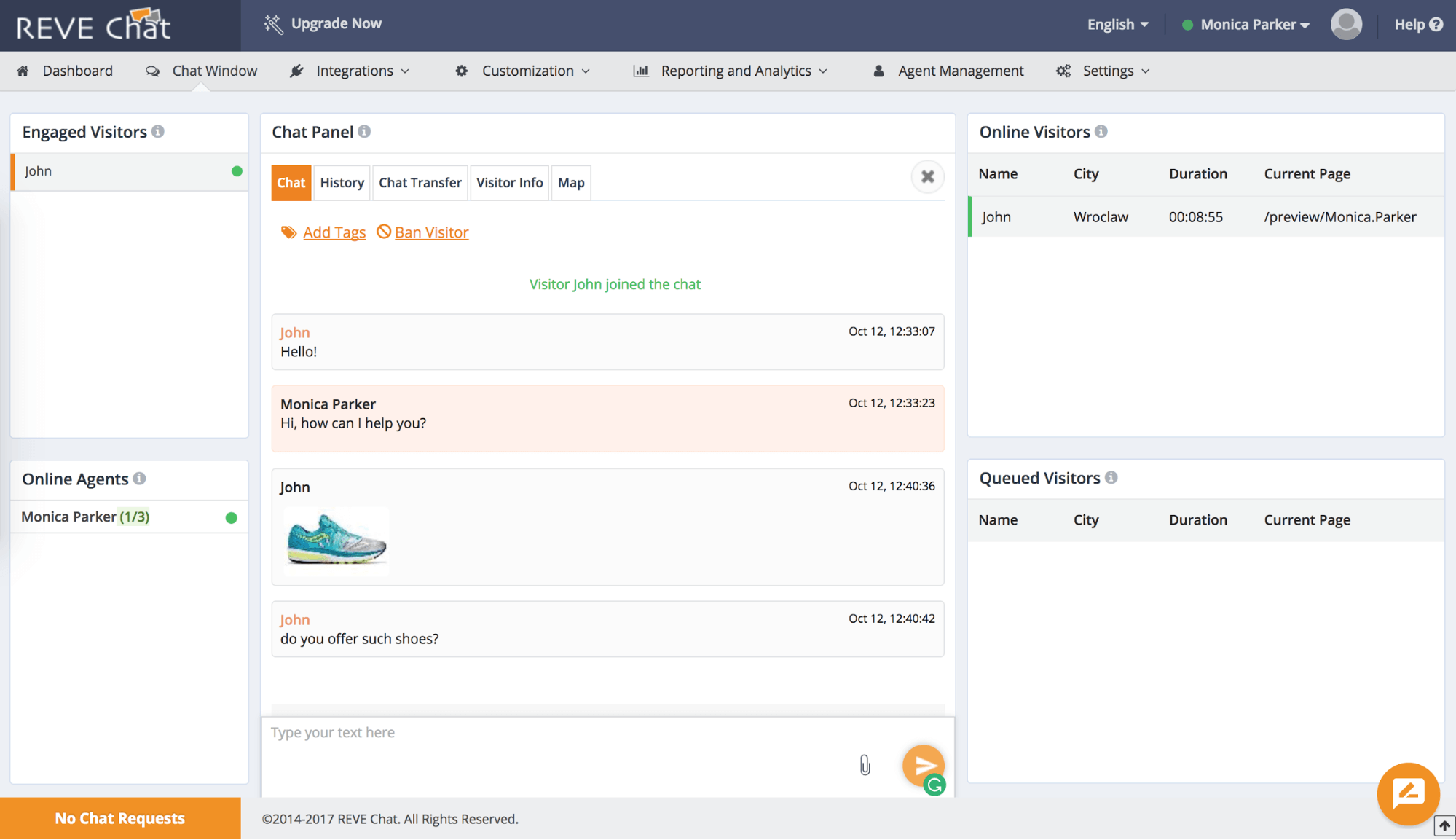 The dashboard is clear and easy to navigate through. You can see your overall statistics as well as detailed reports; you can customize your chat app, manage agent profiles and add integrations.
Pros
REVE chat has a lot of pros. I liked the onboarding because it literally takes a minute to start chatting from the moment you register. Dashboard turned to be simple and intuitive, and once you have some experience with live chat, setting it up would be a breeze.
The app allows you to use all essential live chat features, but it also provides an option to use video and voice chat. Also, it provides a lot of useful integrations, mobile SDK, and open API.
Nice onboarding
Video and voice chat
Valuable integrations: Facebook, WP, Shopify, Magento, Wix etc.
Mobile SDK and developer API
Ease of use
REVE Chat cons
REVE chat doesn't offer a ticketing system, and it might be a problem for some customers. Also, it's trial is relatively short; it's only 14 days long. What I also found weird was that I didn't receive a single email from the company.
No built-in ticketing system,
Only 14-day trial,
No email onboarding,
An old-school design.
The verdict of REVE Chat
I have to say that I didn't expect REVE chat to be such a good product. Its design is a little bit old school, and I was quite sure that it will be another average live chat app.
I was wrong.
REVE chat provides a great app for a decent price. All important features you know from other live chat apps like chat invitations, message sneak peak, and canned responses, are here.
But most importantly, the app offers the video and voice chat, what can be a dealmaker for many customers. This, and the fact that you can integrate REVE with your Facebook website and Viber messaging makes this application one of the leaders of the live chat market.