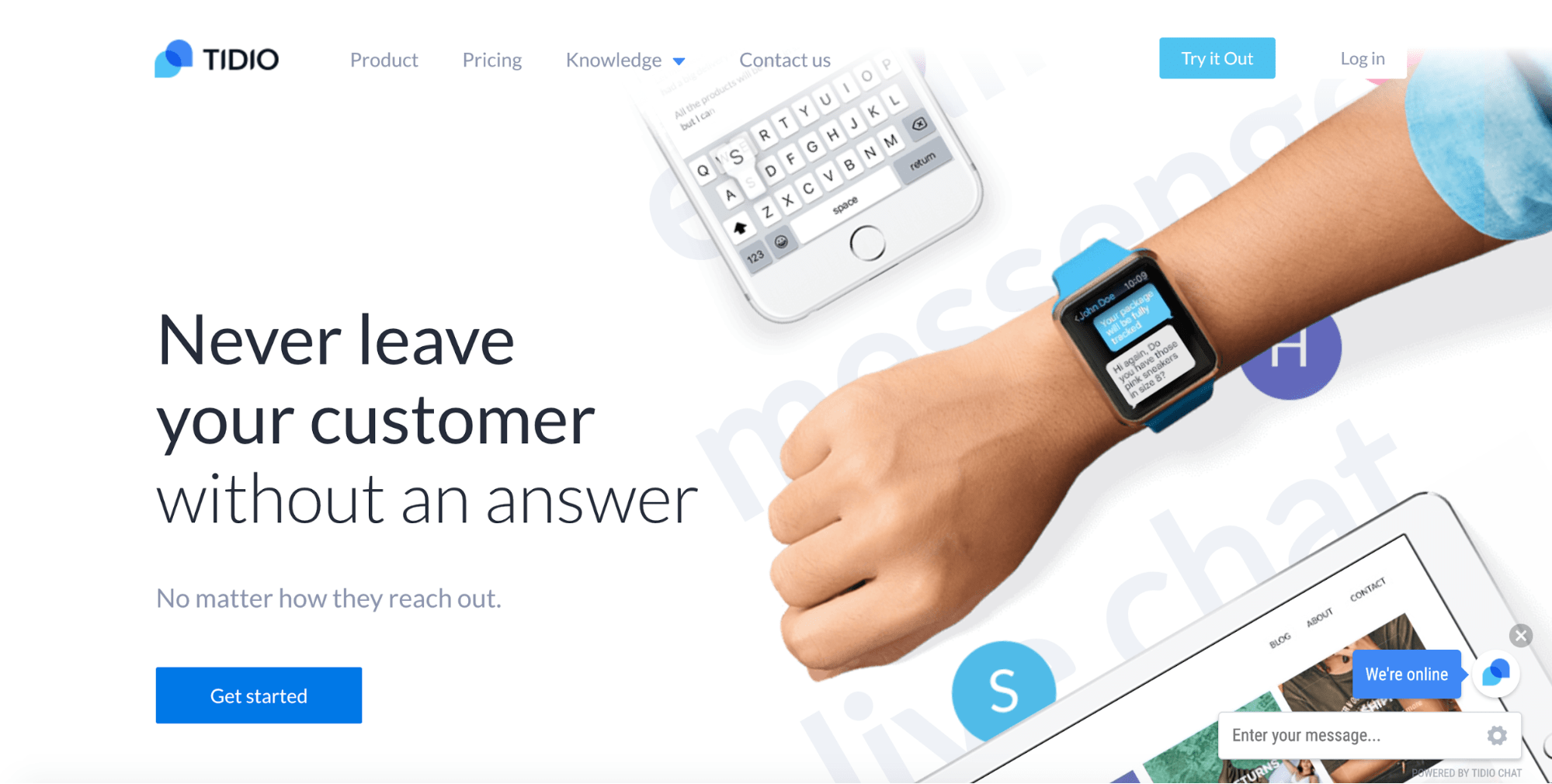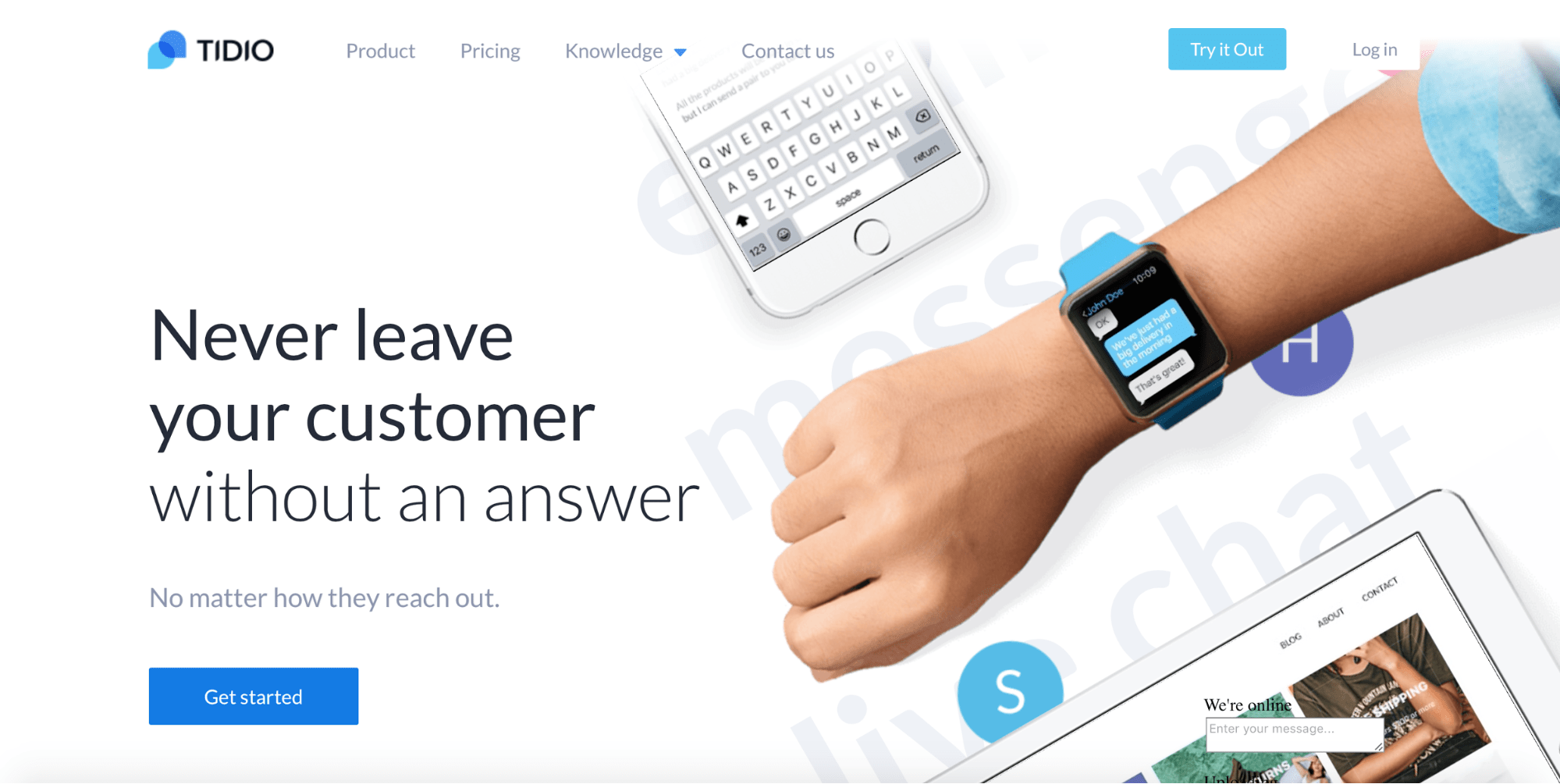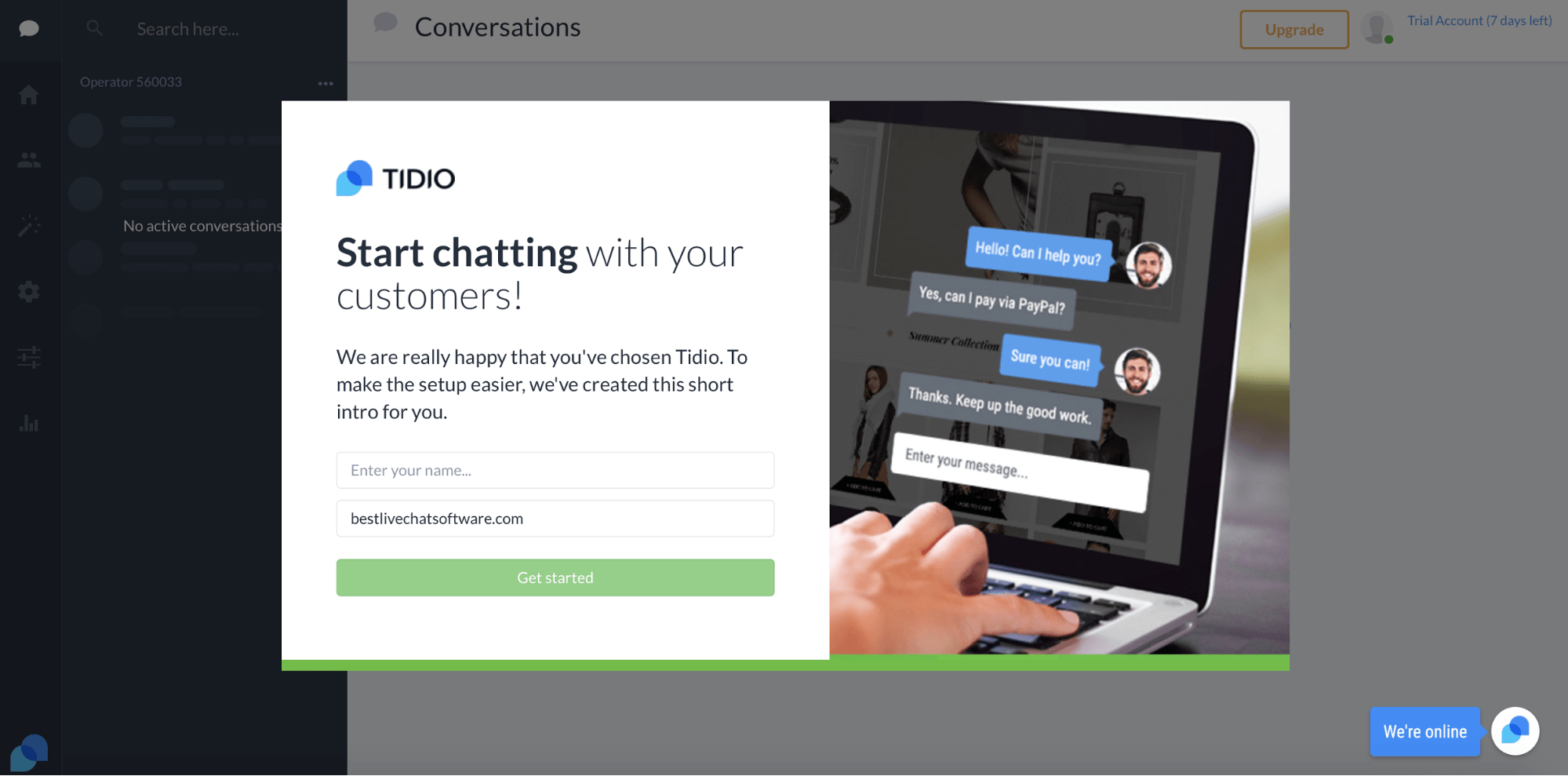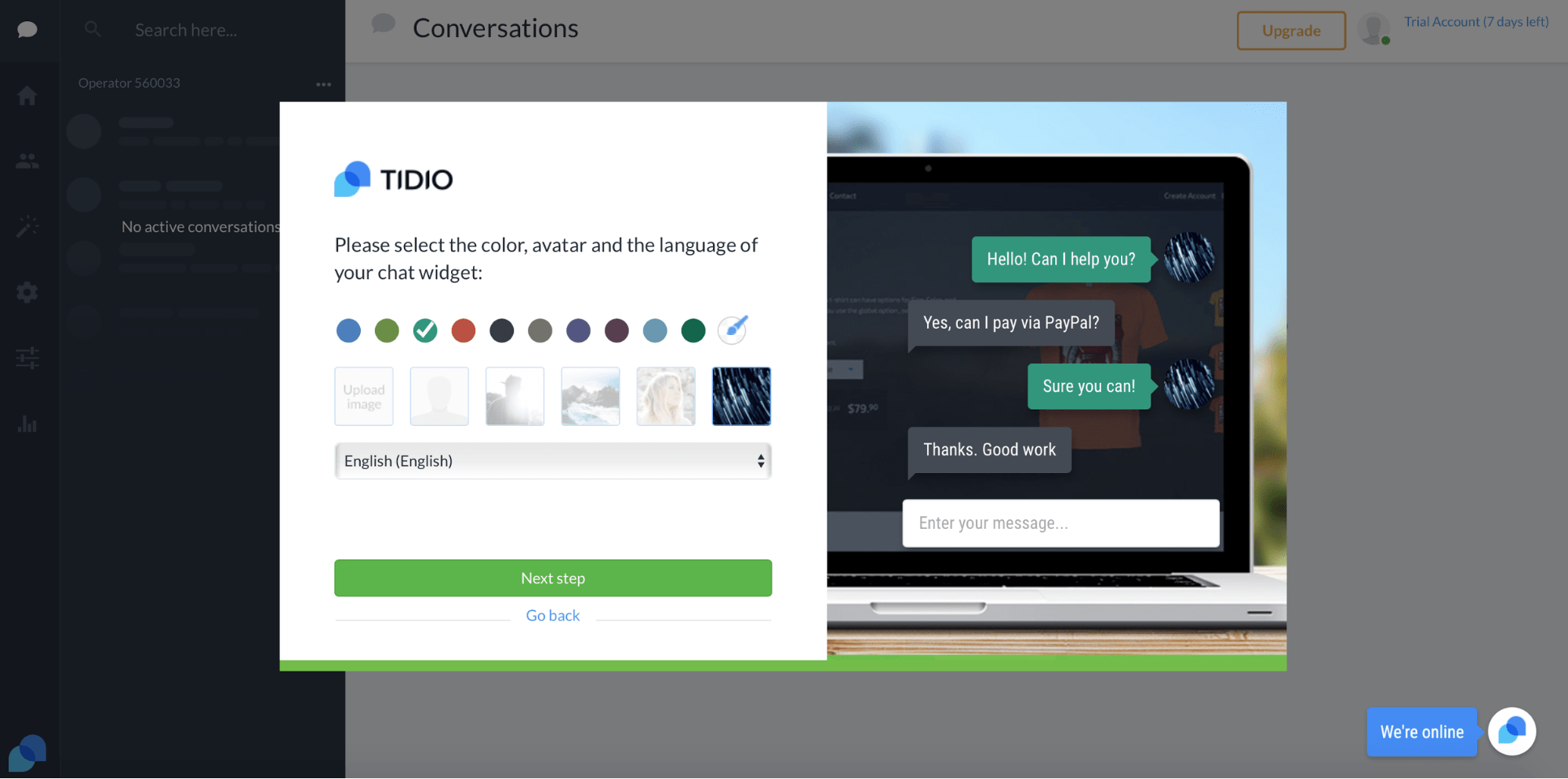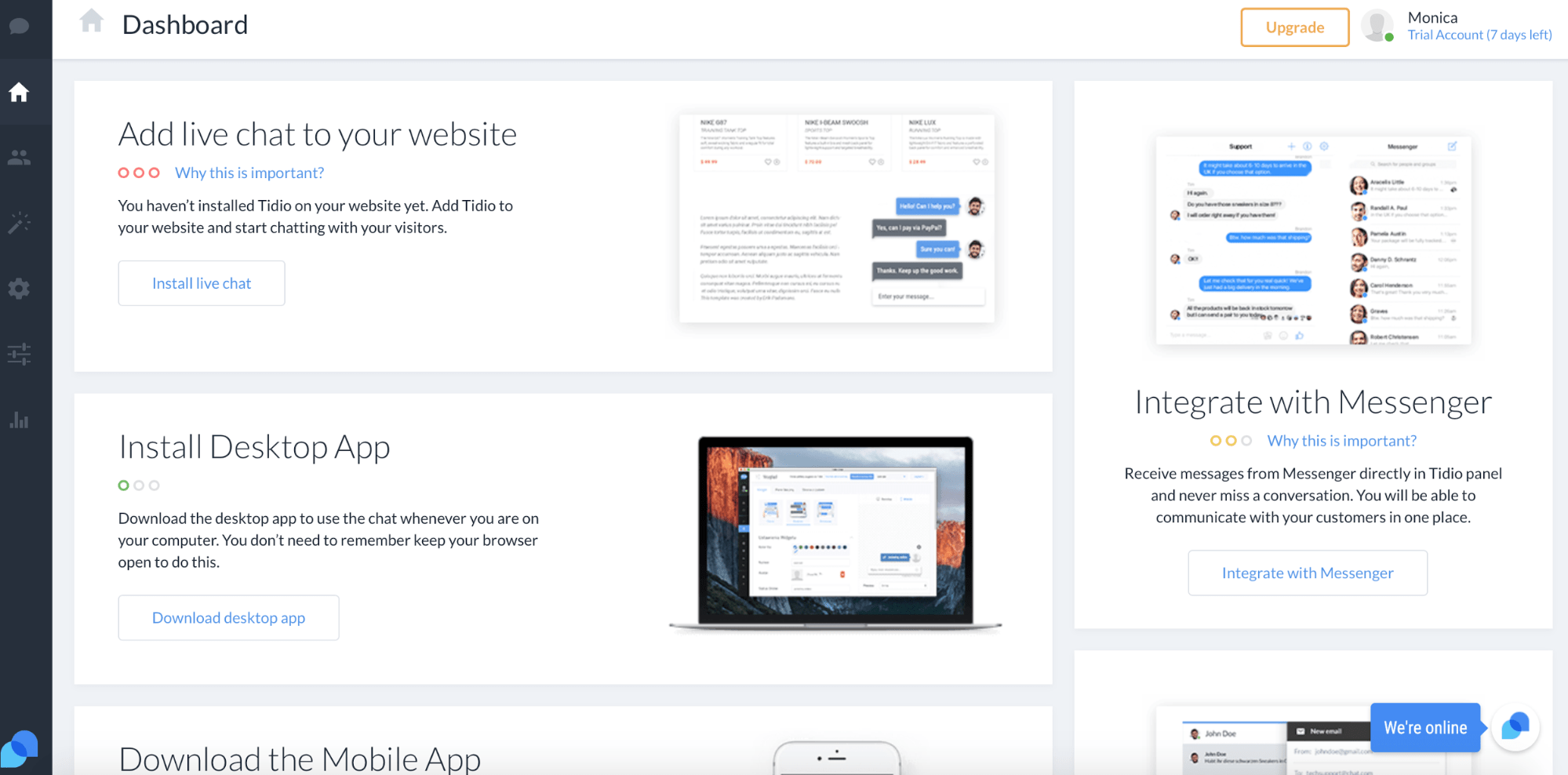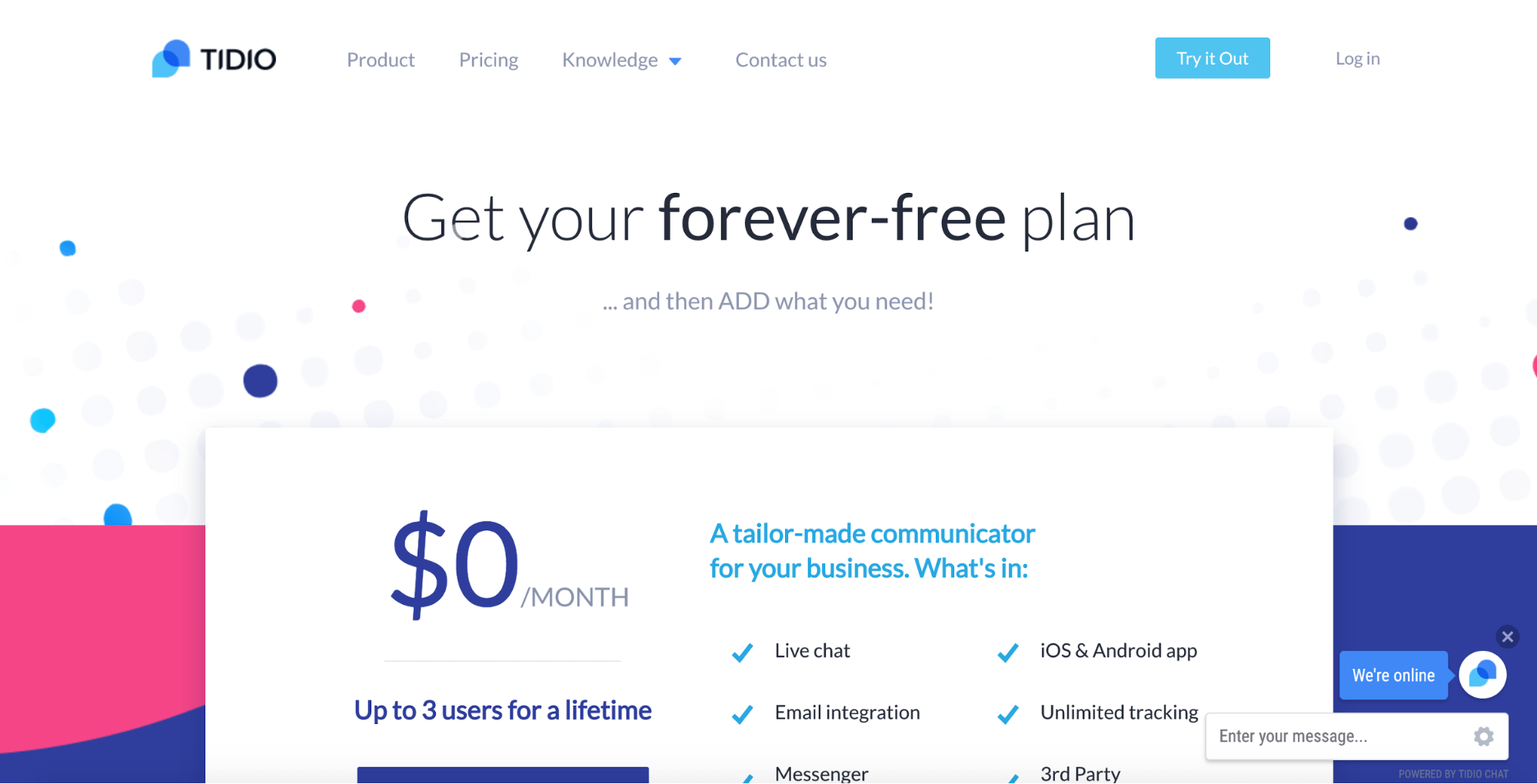 Tidio review
When I first came to the Tidio Chat website, I really liked the nice and clear look of it. What also caught my attention was their cover animation – it shows chat messages on a SmartWatch. It's modern and clever at the same time.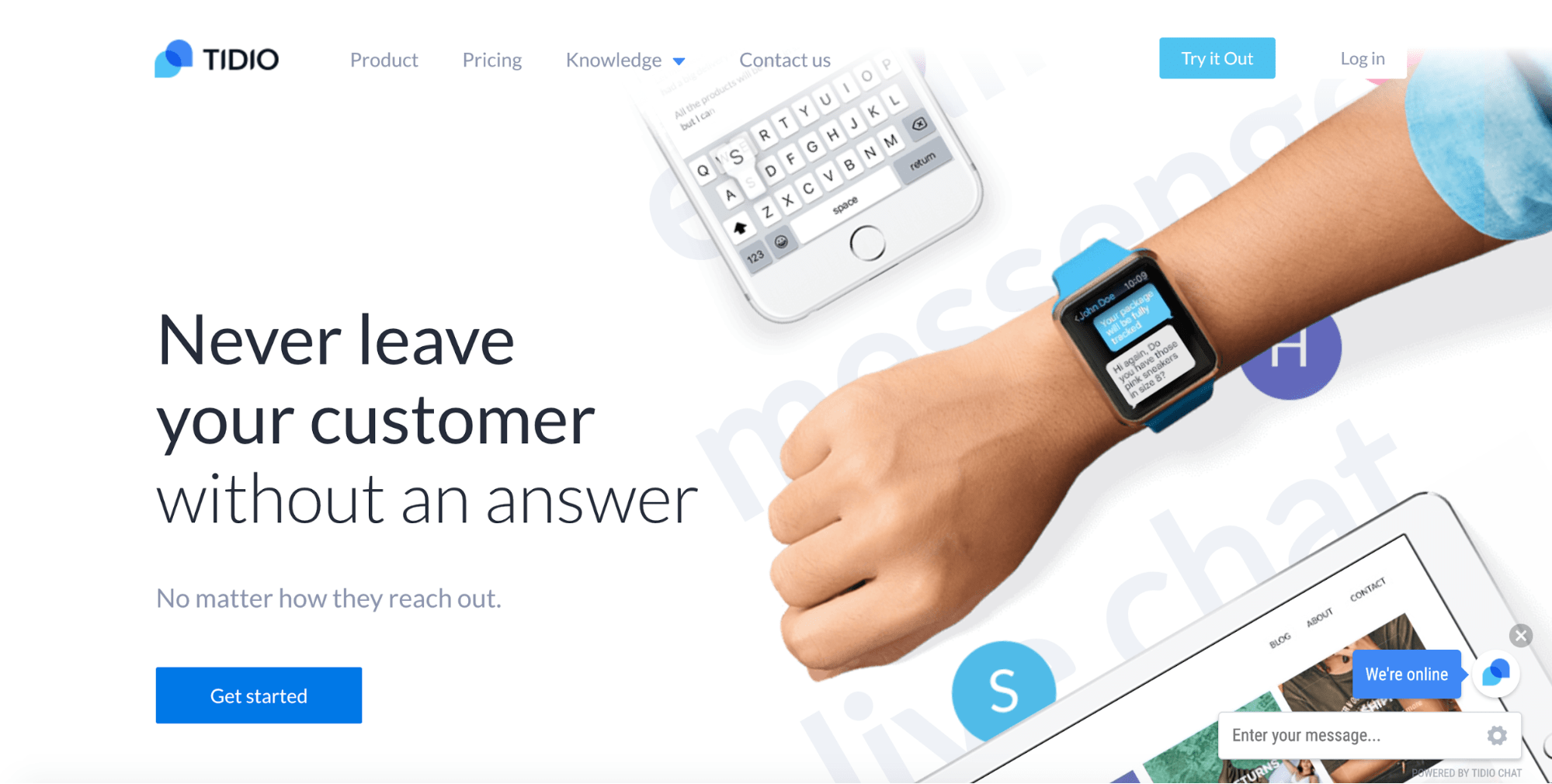 Unfortunately, there was one thing that didn't work quite well at the beginning And it's the thing we talk care about here the most – a chat window. It didn't work well on Safari. It looked like this: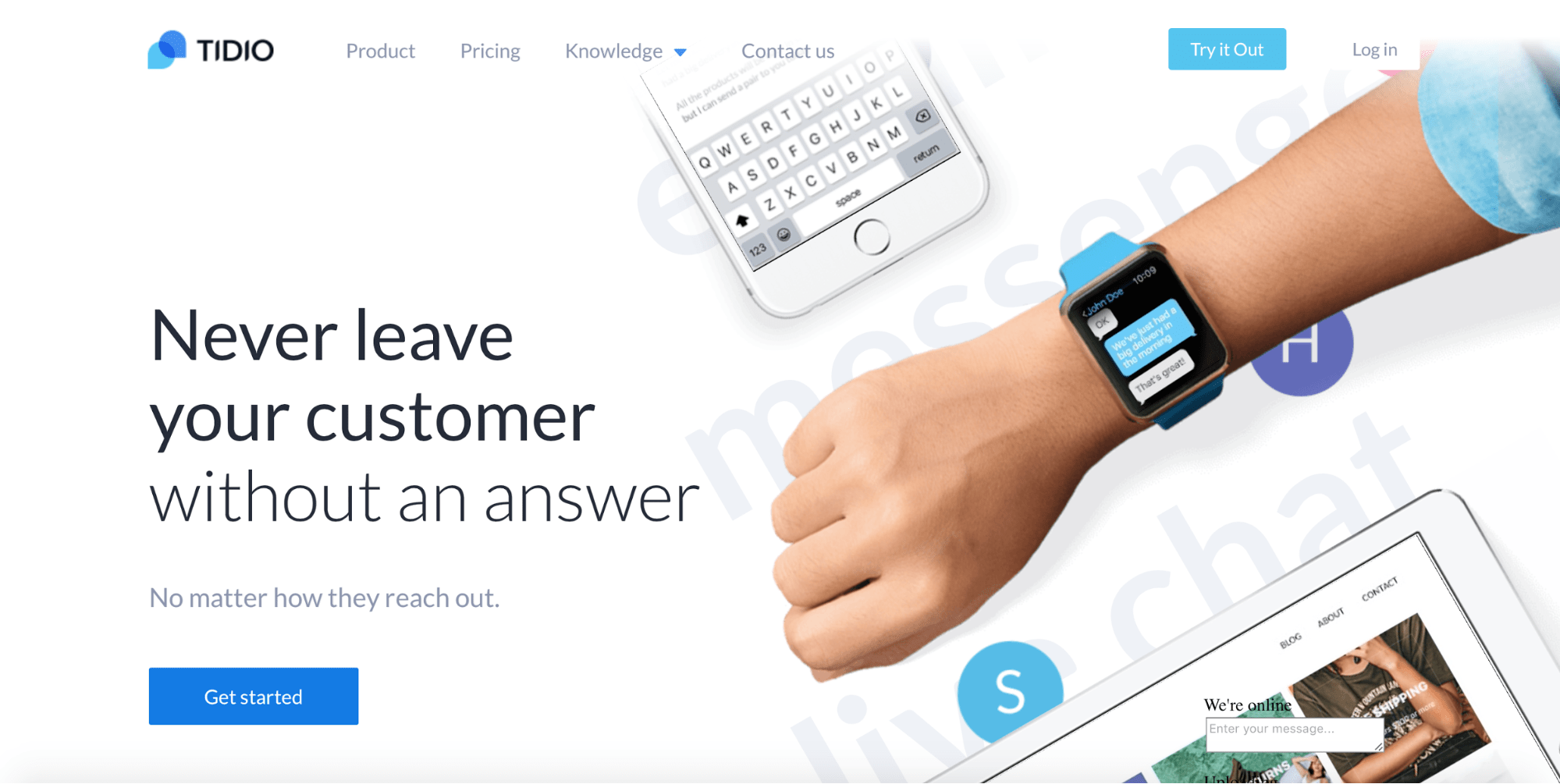 I tried it in Chrome and it turned out it looked very well there. It might be a time to update my browser, but who knows.
Tidio Installation
The first steps after creating an account are pretty easy. Tidio Chat guides us through the basic set ups. We're asked to select the color of a chat, an avatar and the language of a chat widget. They also ask to install a short JavaScript on a website.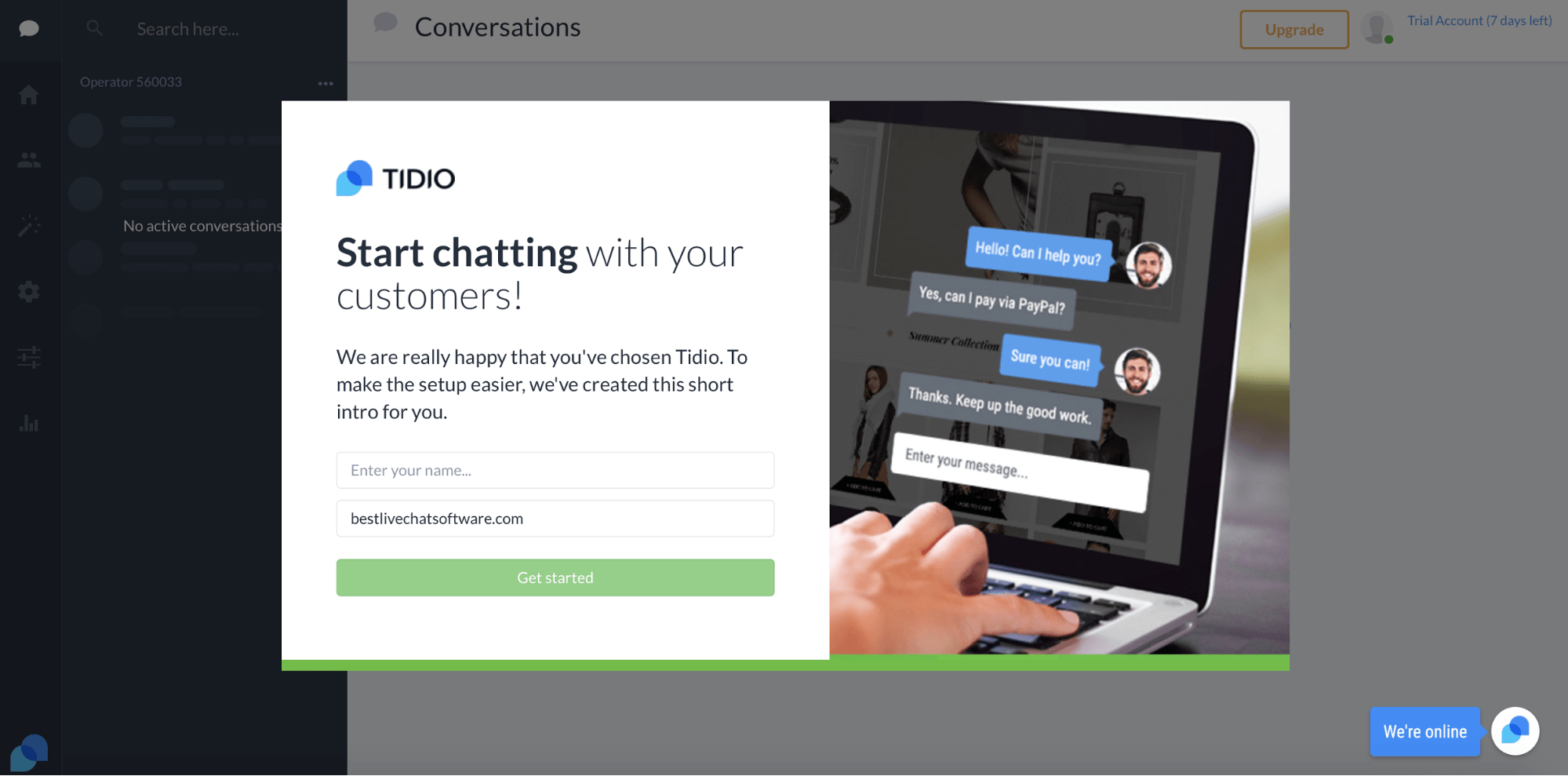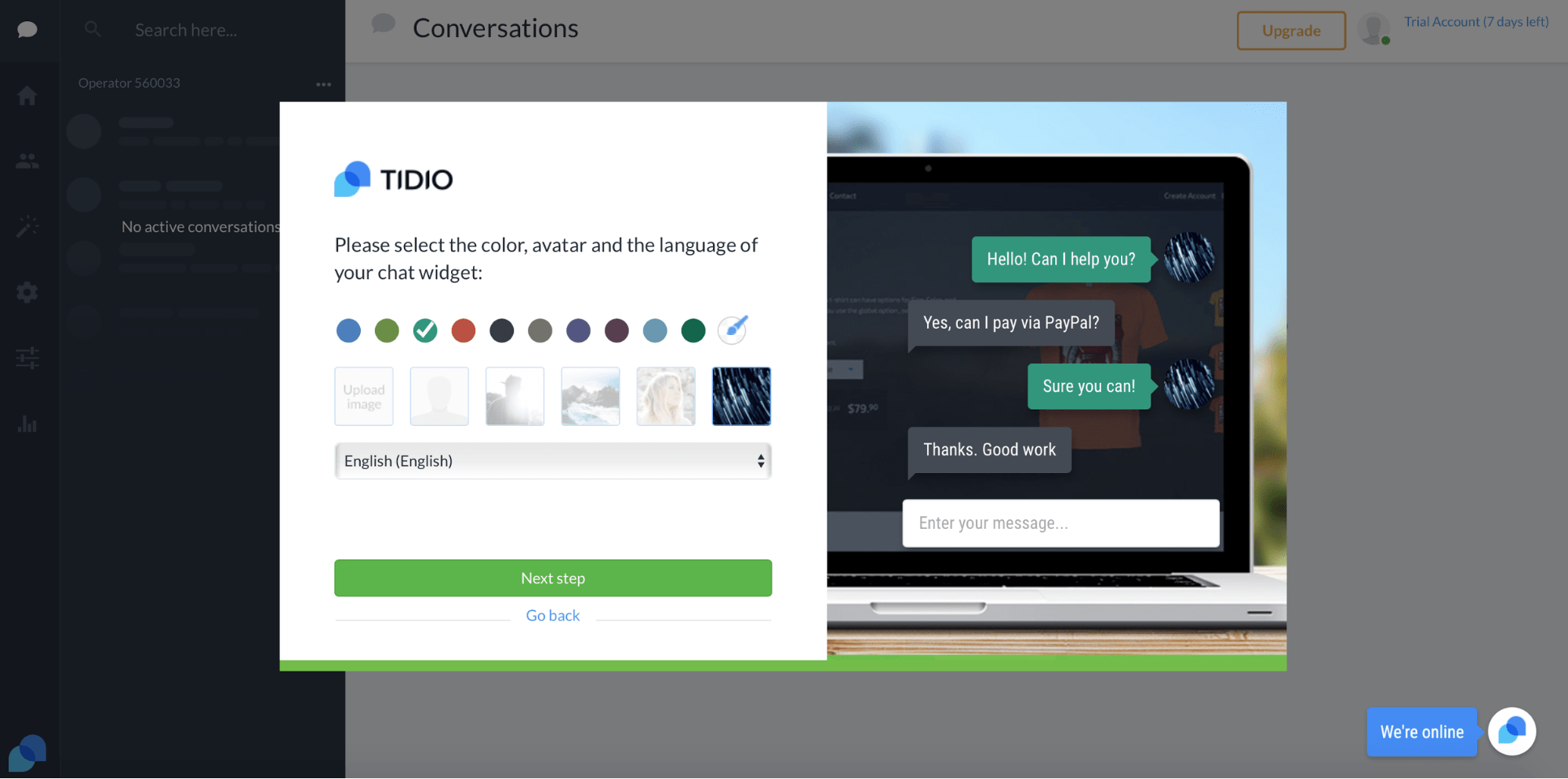 When it comes to a chat inside, it's very pleasant and it works quickly.
We have a dashboard where we can see hints what we can do next, like integrating with Messenger or downloading a mobile app. In the sidebar, we have a section "visitors" where we can see everyone on our website.
We also have automation where we can see all the things that suppose to make our job easier. For example, welcoming messages that let our visitors know that we're there for them. We can select the channel through which the message will be delivered, like chat, email or a Messenger and customize the message.
Then we have settings, where we can set up preferences, update an account, operators, integrations, opening hours etc.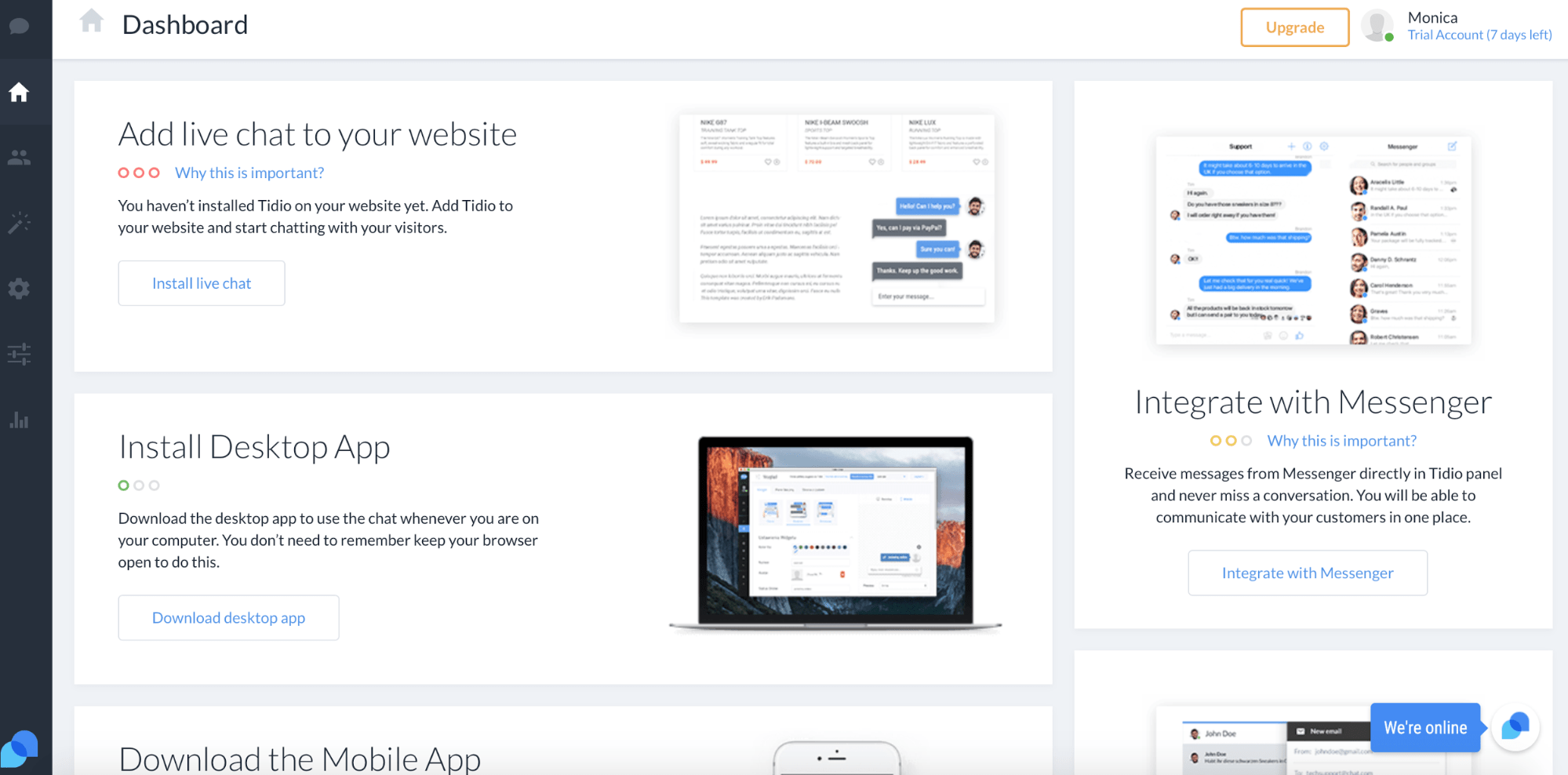 And last but not least we have analytics. It's important if we want to see if a chat is bringing value, right?
Integrations
Tidio Chat offers many integrations. It's not a great amount but the basics are definitely there.
Popular e–commerce websites are there, like Salesforce, Magento, WordPress, Shopify and BigCommerce.
Email marketing platforms like Campaign Monitor, Mailchimp, GetResponse. There's also integration with Google Analytics, and CRM platforms to keep information about our customers in one place.
Pricing
Tidio Chat pricing is different from others. They offer forever free plan with the ability to ADD whatever you need later.
For 0$ per month, you get up to 3 users for a lifetime.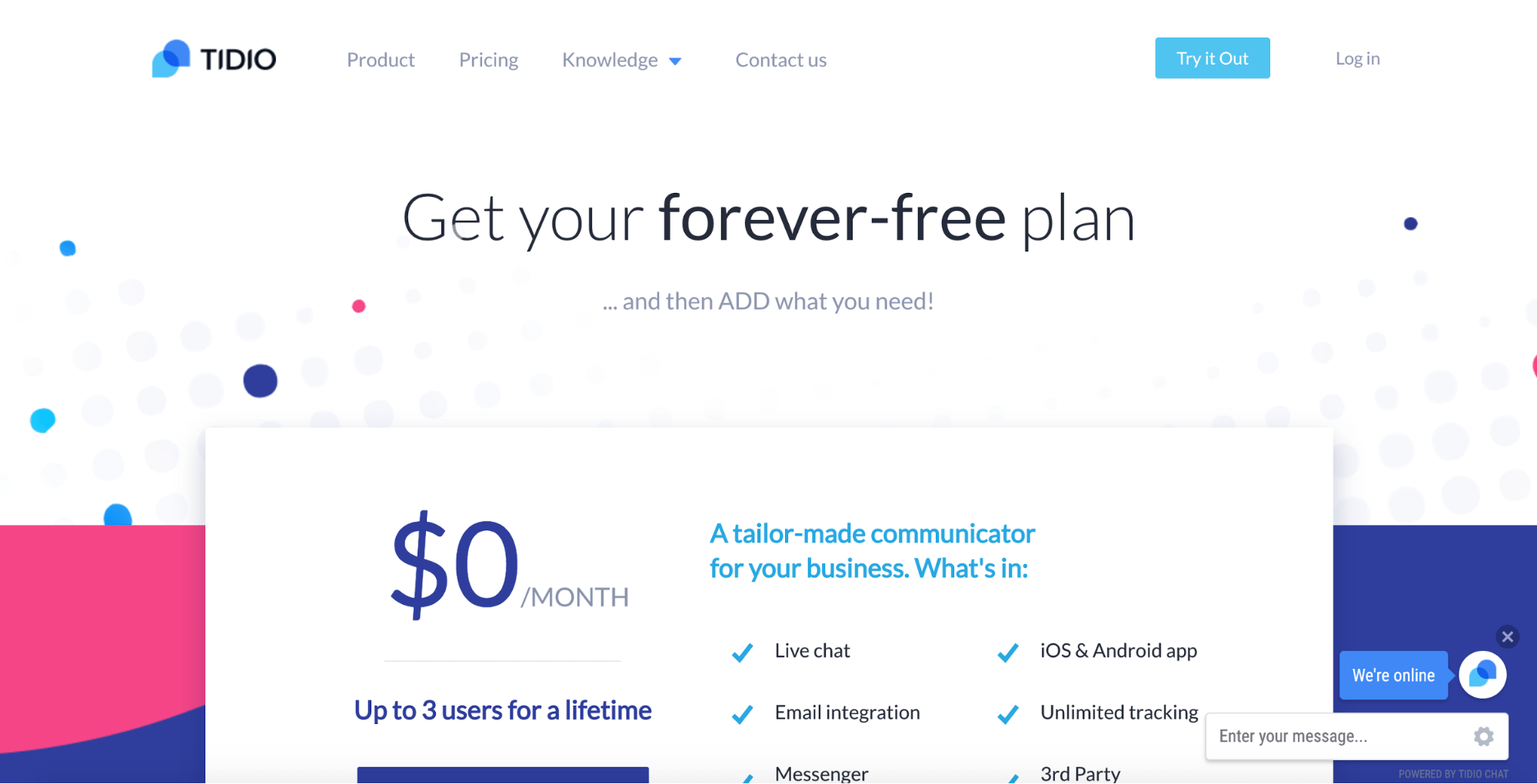 And then you have additional plans. Communication plan for 15$ per month for 3 operators ($10 for any further operator) or Automation Plan for $15 per month up to 5000 unique users on your site.
The verdict of Tidio
Tidio Chat is a good solution for small and medium businesses. It's cheap, it has a lot of features and has a quite good amount of integrations.
What I miss about it is, for example, a "post-chat survey". A feature that allows you to ask customers if they enjoyed a conversation and if you helped them. It also allows you to improve your service for the future. Customer feedback is so important these days that other live chat solutions even implement NPS survey in their apps.
Besides that, it's a great software with good service.