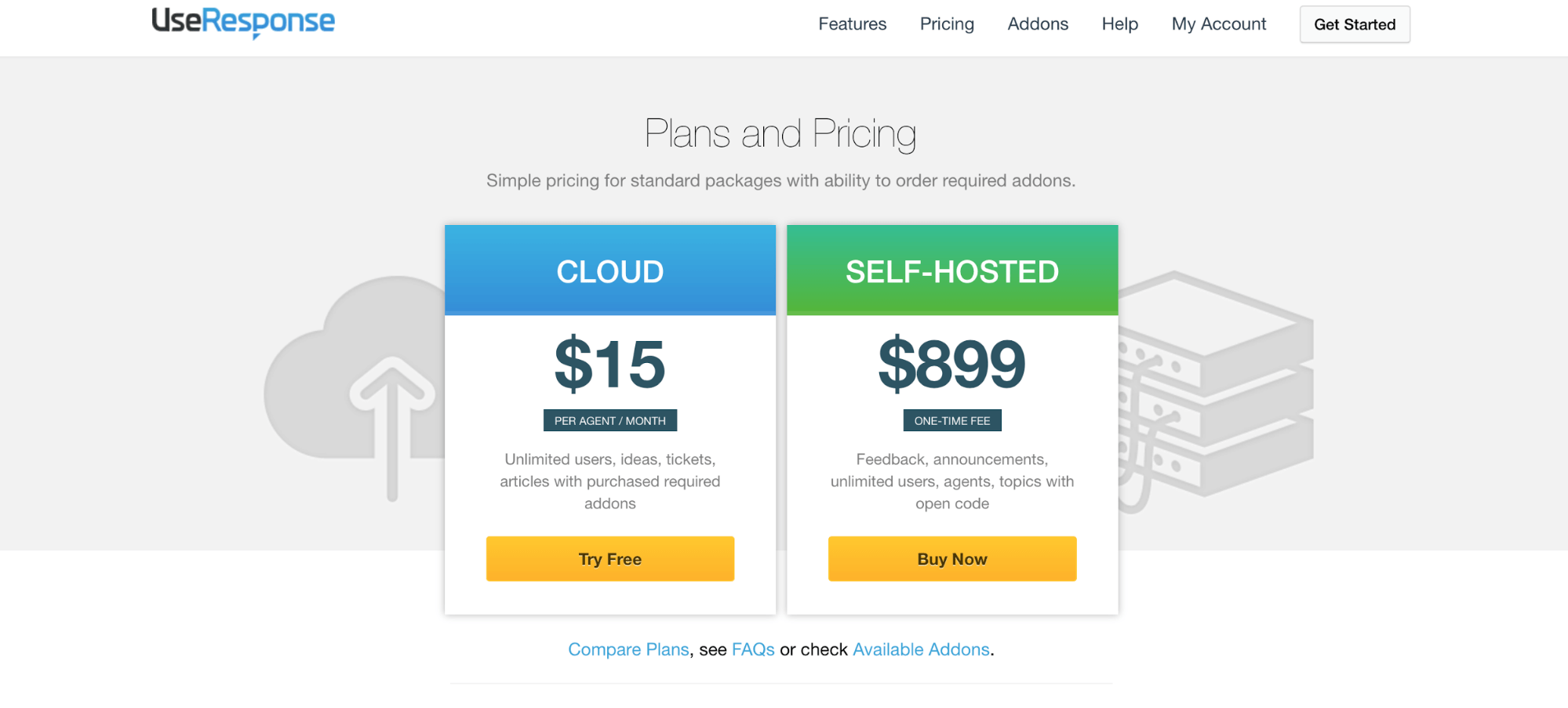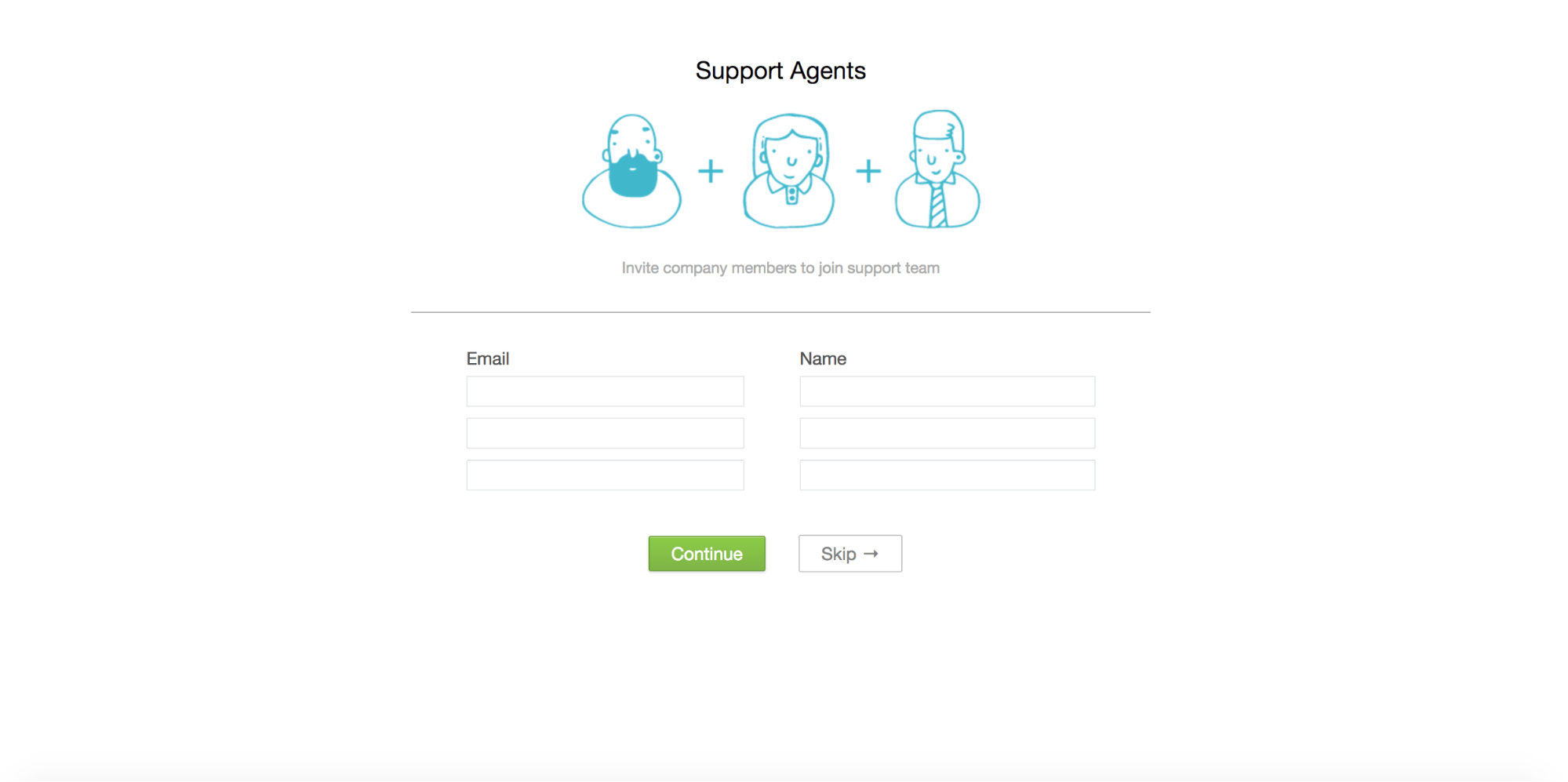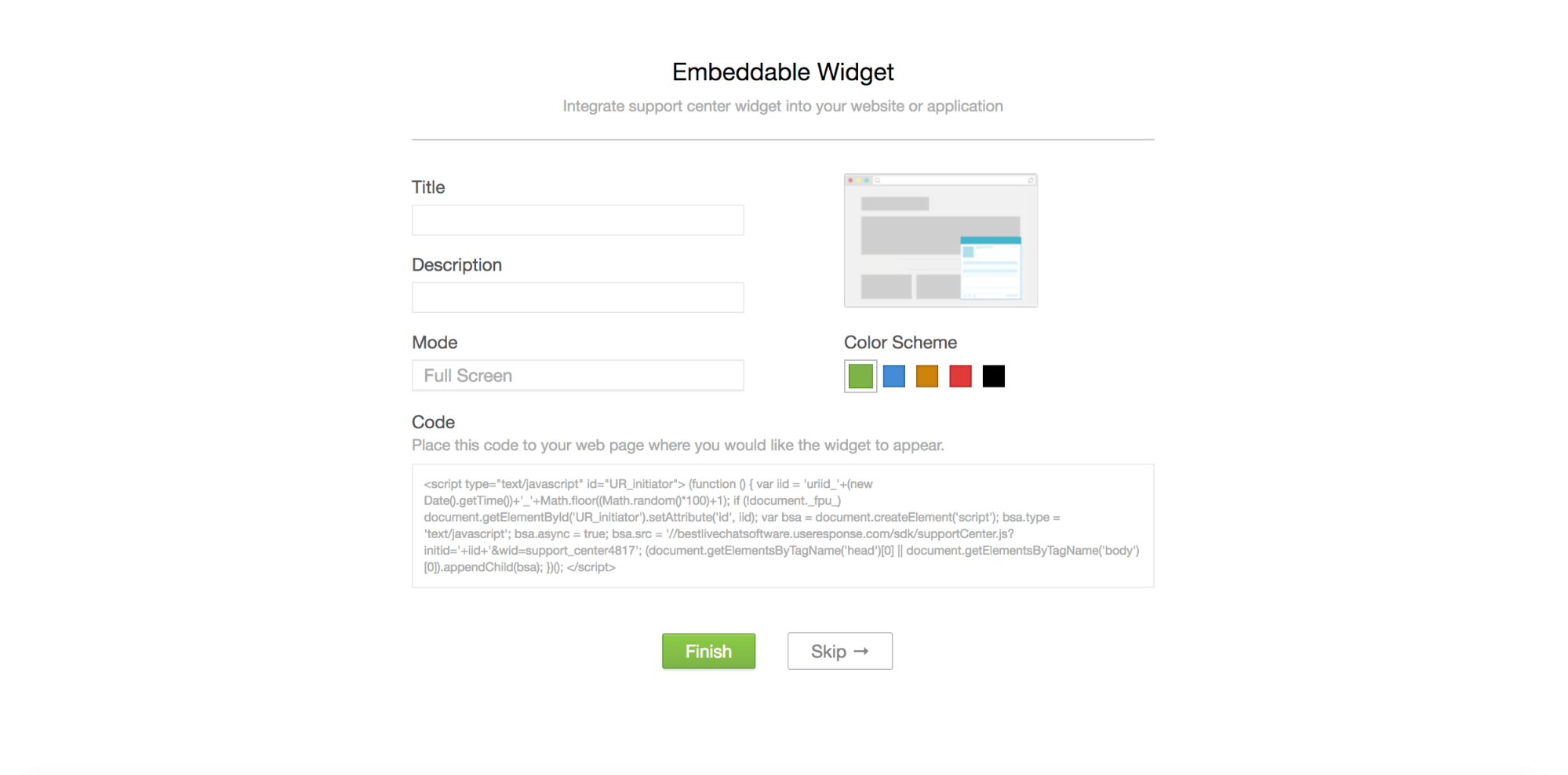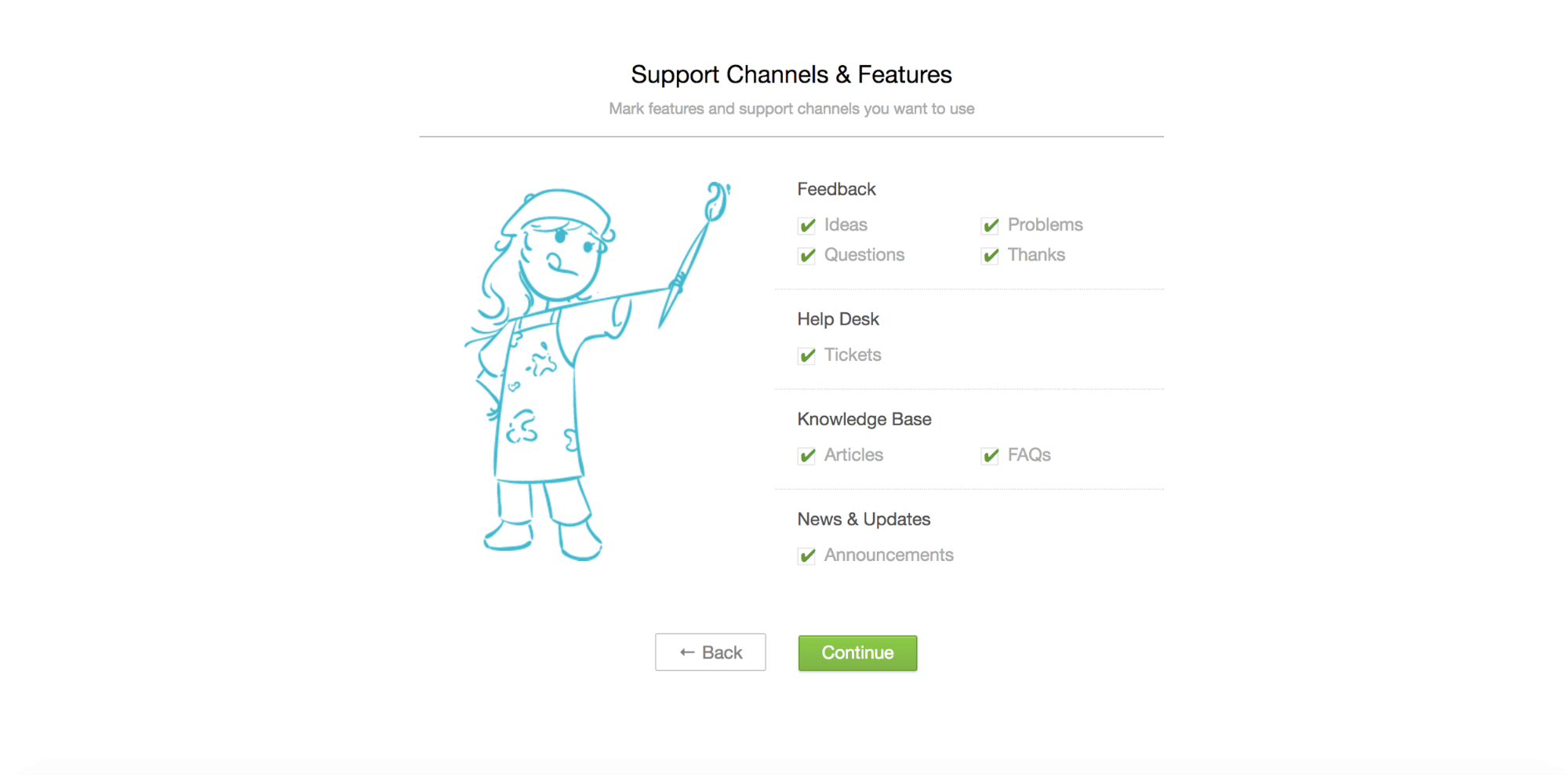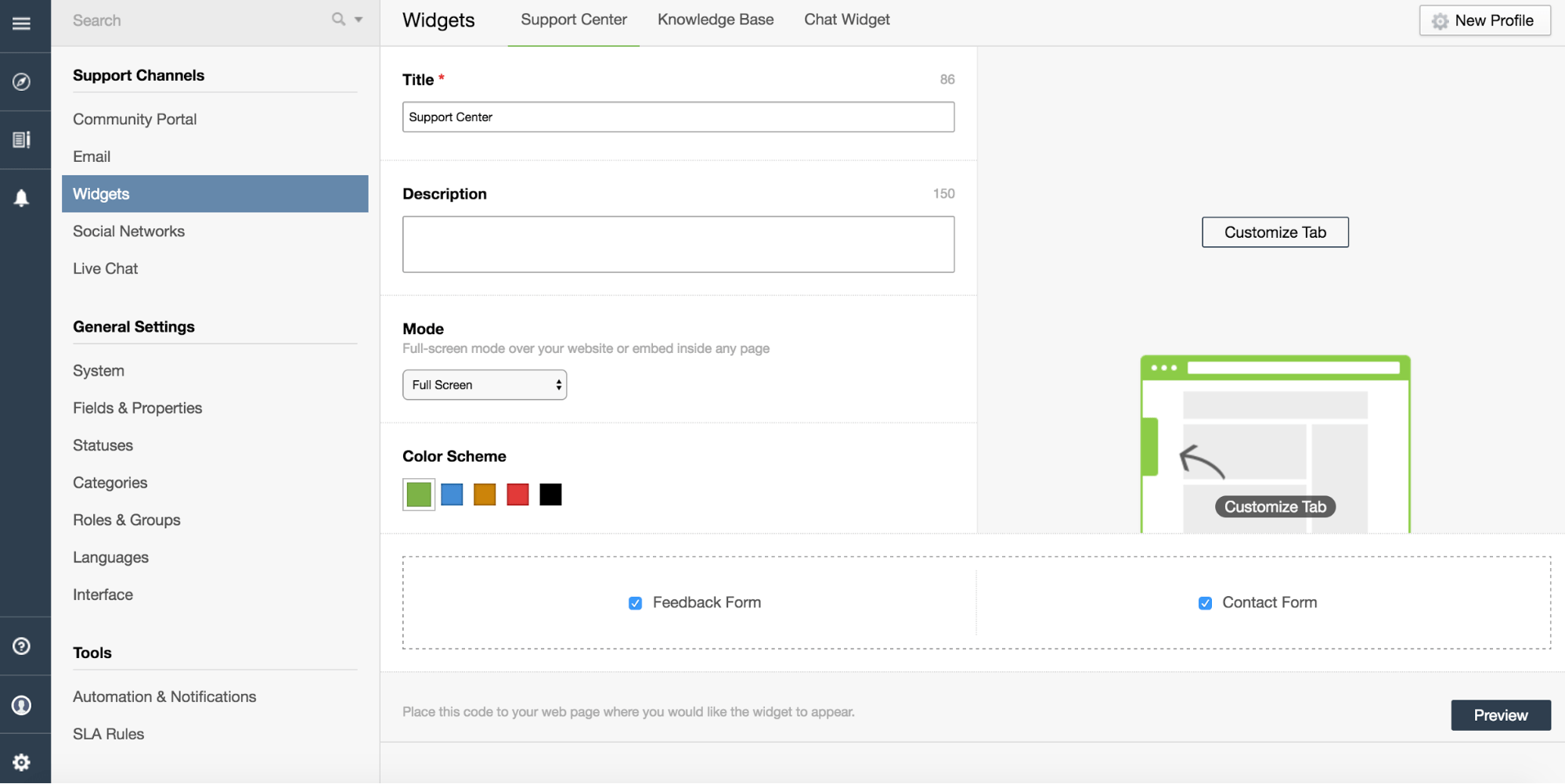 UseResponse live chat review
UseResponse helps you organize a community of customers and provide support to them. It features a help desk ticketing system along with social CRM. The installation is smooth and the product is intuitive to use.
Once you create a trial account, you go through a few steps in which you can notify for example which support channels and features you want to use.
It's a bit long process, which I think not everyone wants to do it before they actually see the product from the inside. Yet, if you set this up at the beginning, it's easier to work on the product later.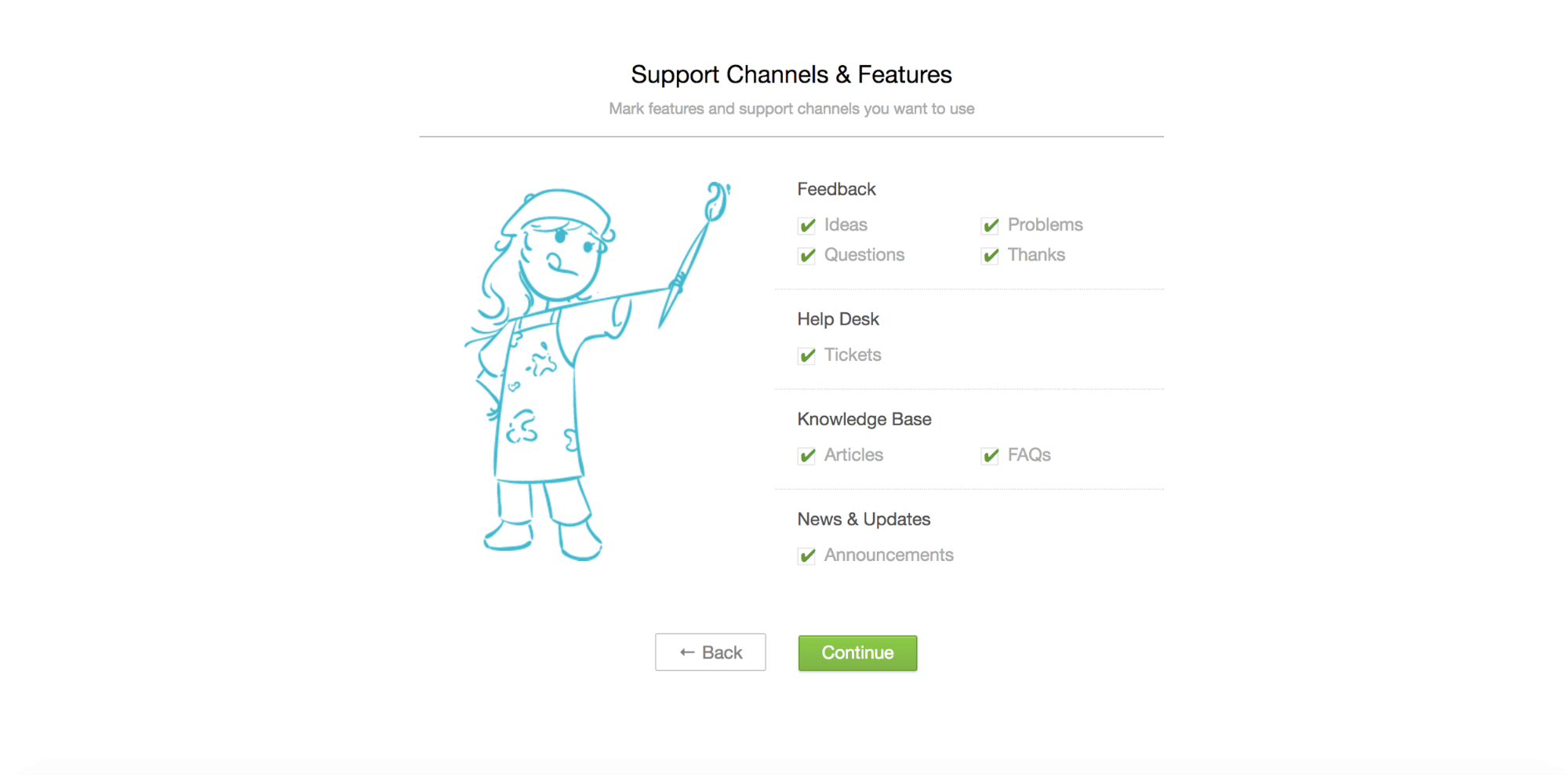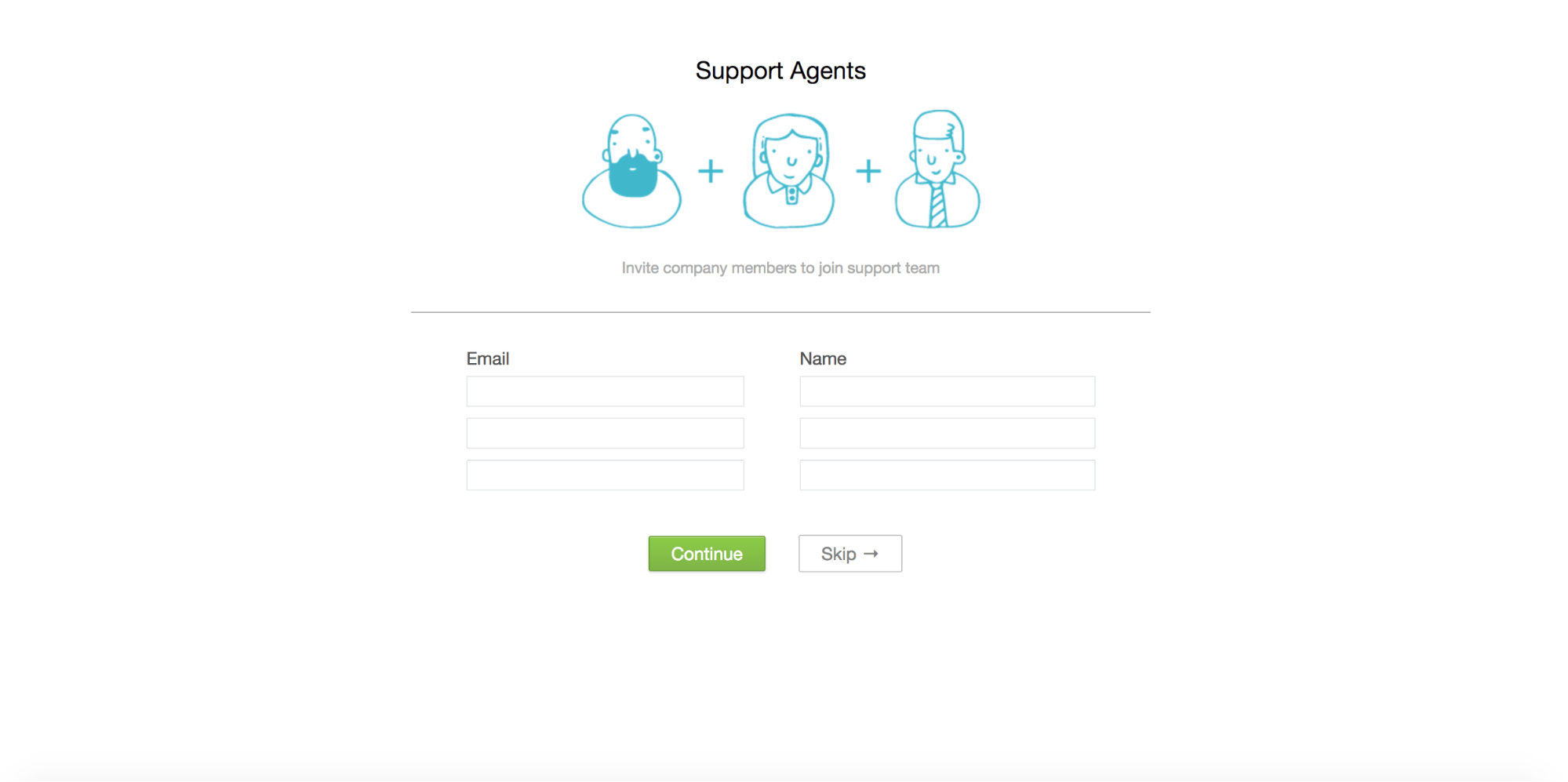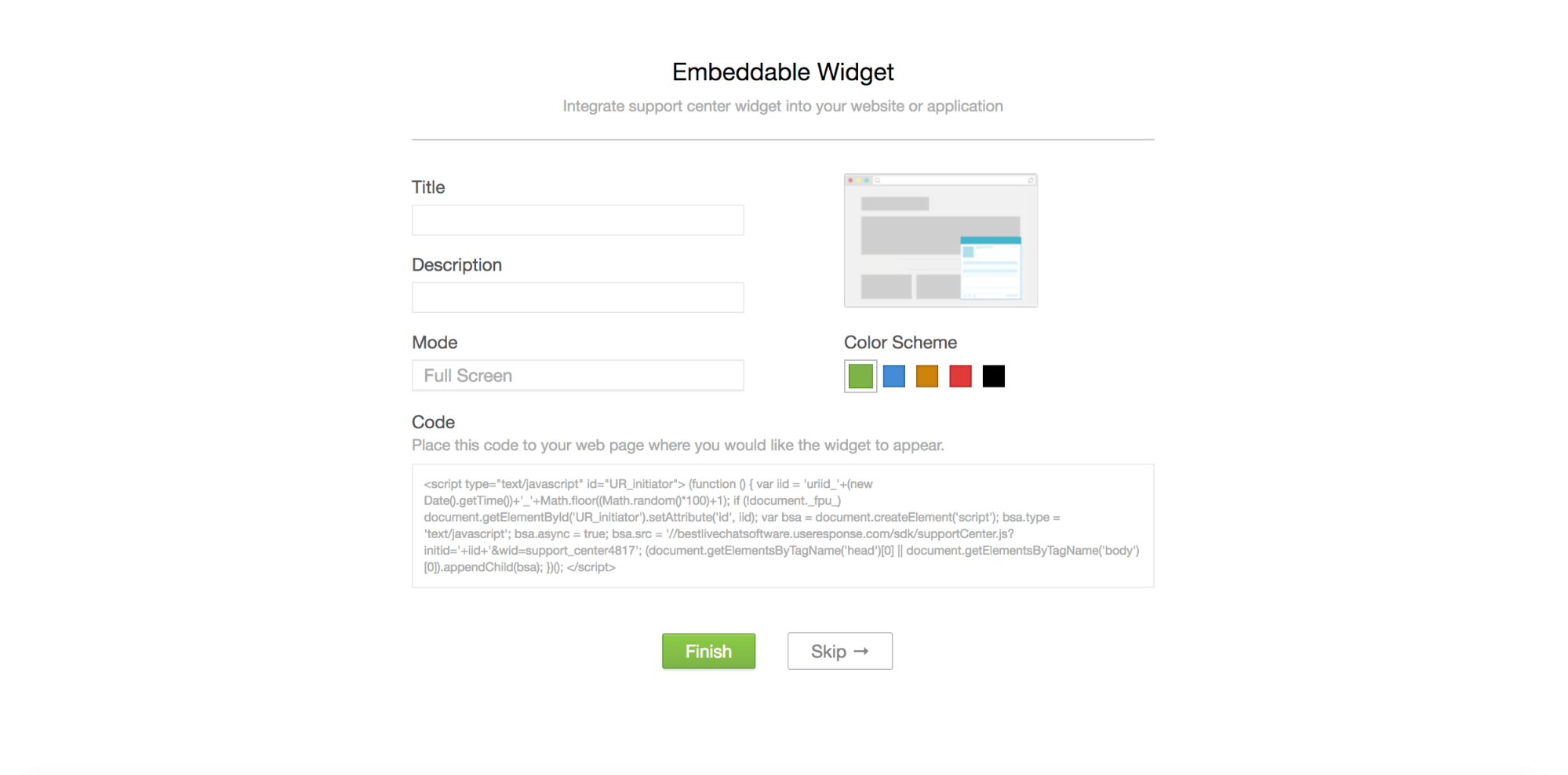 Use of the product
Once you log in to the product, you are introduced to the dashboard, in which you change your settings, widgets and customize home screen. You can also enter your email, social networks and live chat. It's all in one place.
All emails are converted into tickets according to custom rules. Requests from social networks – Facebook and Twitter get into your community.
Here you can see a card in which you can set up a widget on your page.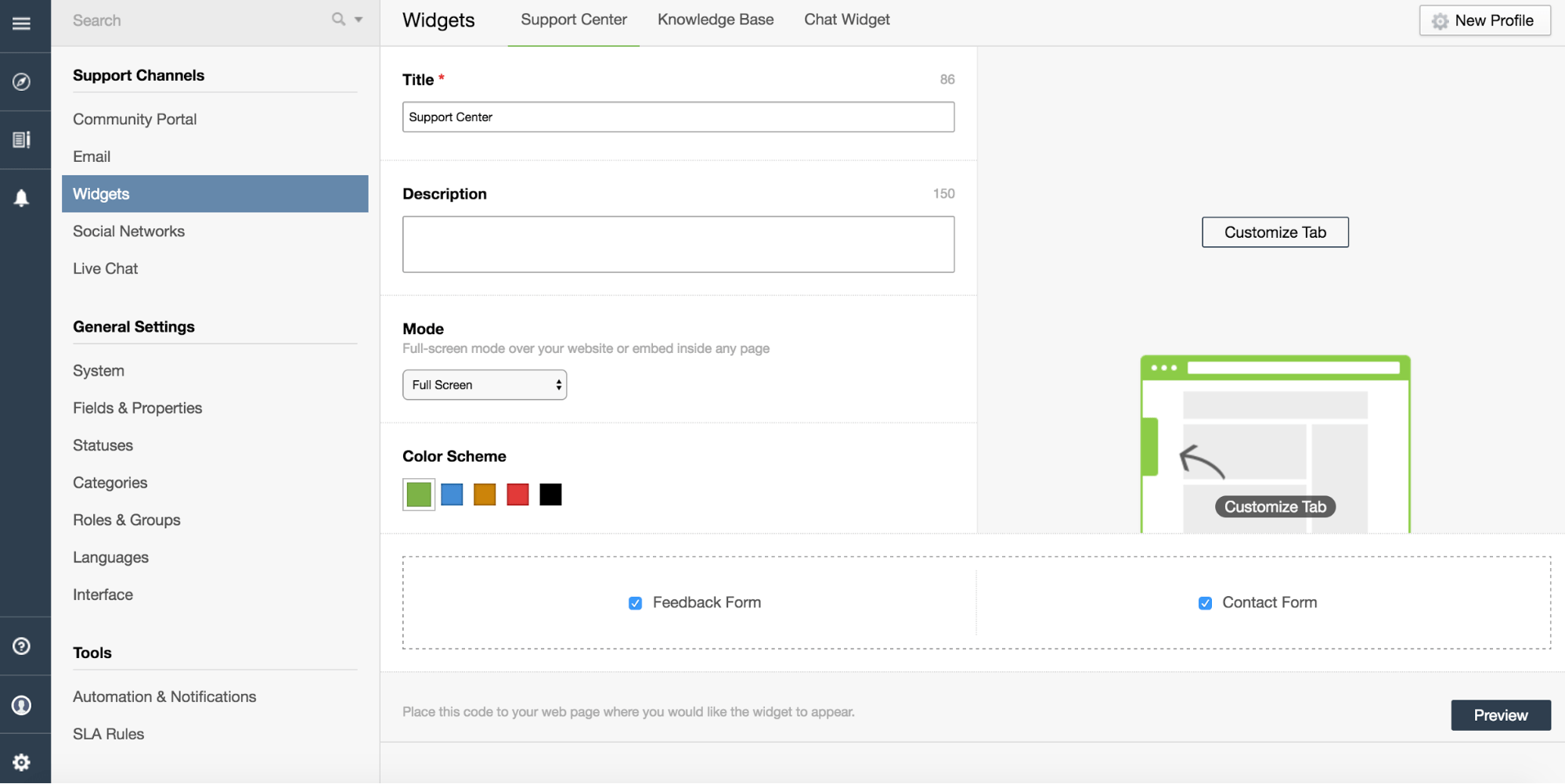 Other features
Customer feedback is a very good developed feature at UseResponse. The system allows agents to gather customer opinions on products and services. Customers can easily share their ideas, ask questions and report problems. This way customer support can immediately react and improve the product, which makes the support great.
Knowledge Base
UseResponse main goal is to help deliver quick and accurate support to customers. They help reduce workload on support representatives with its knowledge base, in which everything is well explained.
Restful API
They offer restful API. You can import content to your other systems and collect the data with provided webhooks.
Integrations
UseResponse integrates with G Suite, Facebook and Twitter, which is only 10% of the popular apps. It's a small amount compared to other softwares.
Their Live Chat works with all jabber IM clients for Win, Mac, Linux, IOS and Android.
Pricing
UseResponse offers simple pricing for standard packages with ability to order required addons.
They offer "cloud plan" for 15$ per agent a month. It offers unlimited users, ideas, tickets and articles with purchased required addons. The other plan is "self hosted" for 899$ and it is one-time fee. It includes feedback, announcements, unlimited users, agents, topics with open code. You can try cloud package for free for 15 days.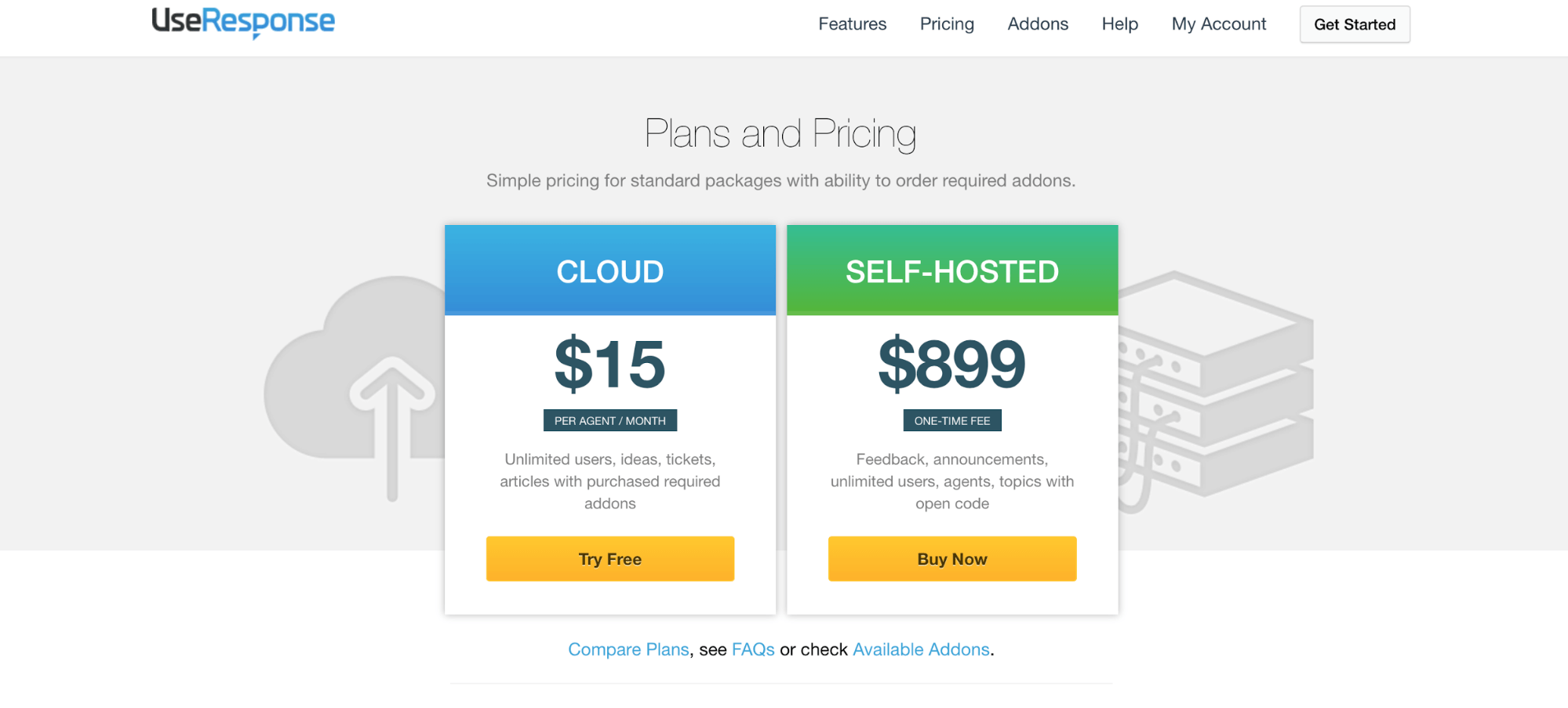 The verdict for UseResponse
UseResponse is a great tool for small businesses. You can try it for 15 days and if you like it, I think the price is affordable.
With UseResponse customers can provide you a reliable feedback by submitting ideas, questions and also problems and solutions. If you don't mind lack of integrations, you may want to give this product a try.