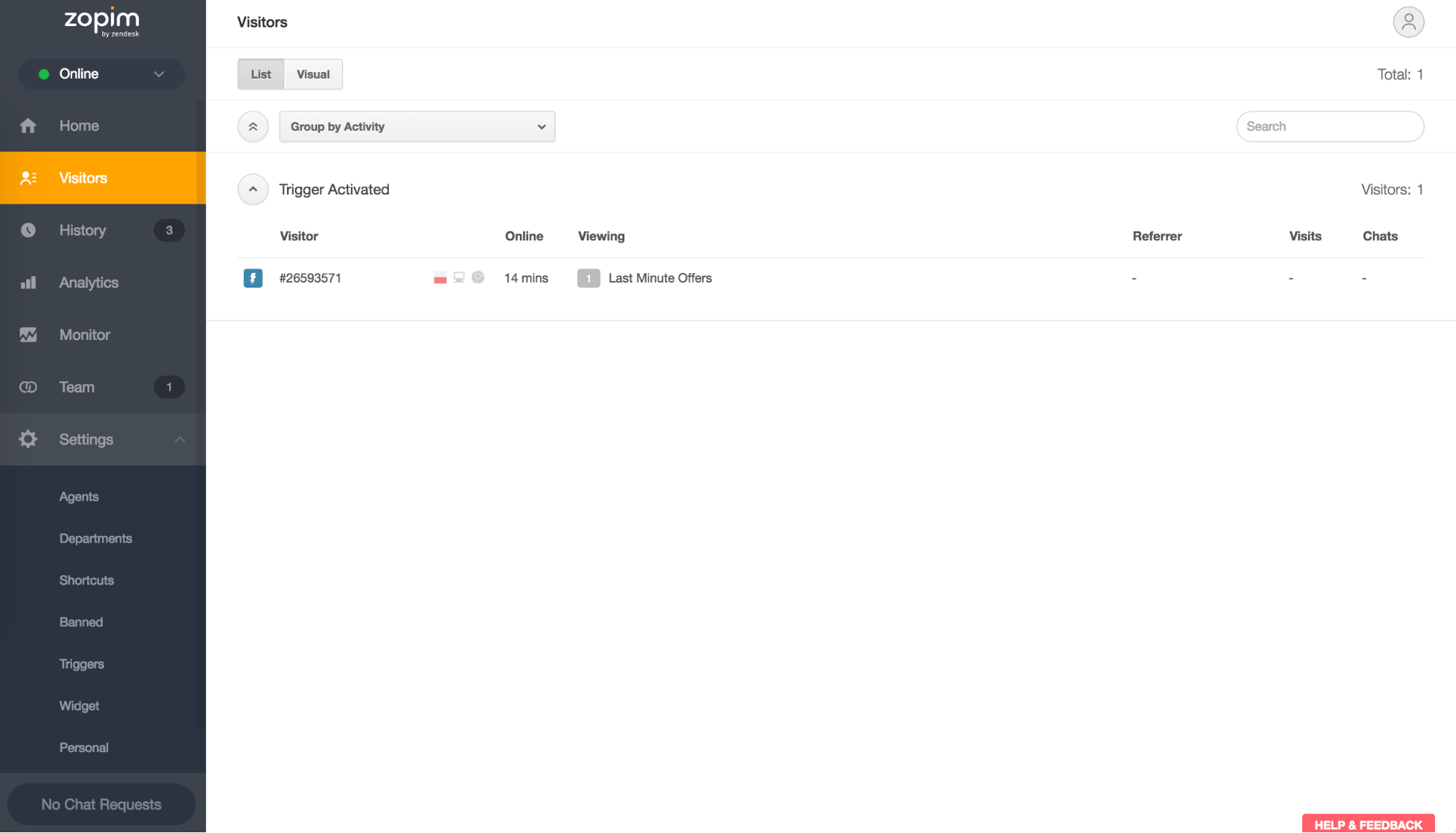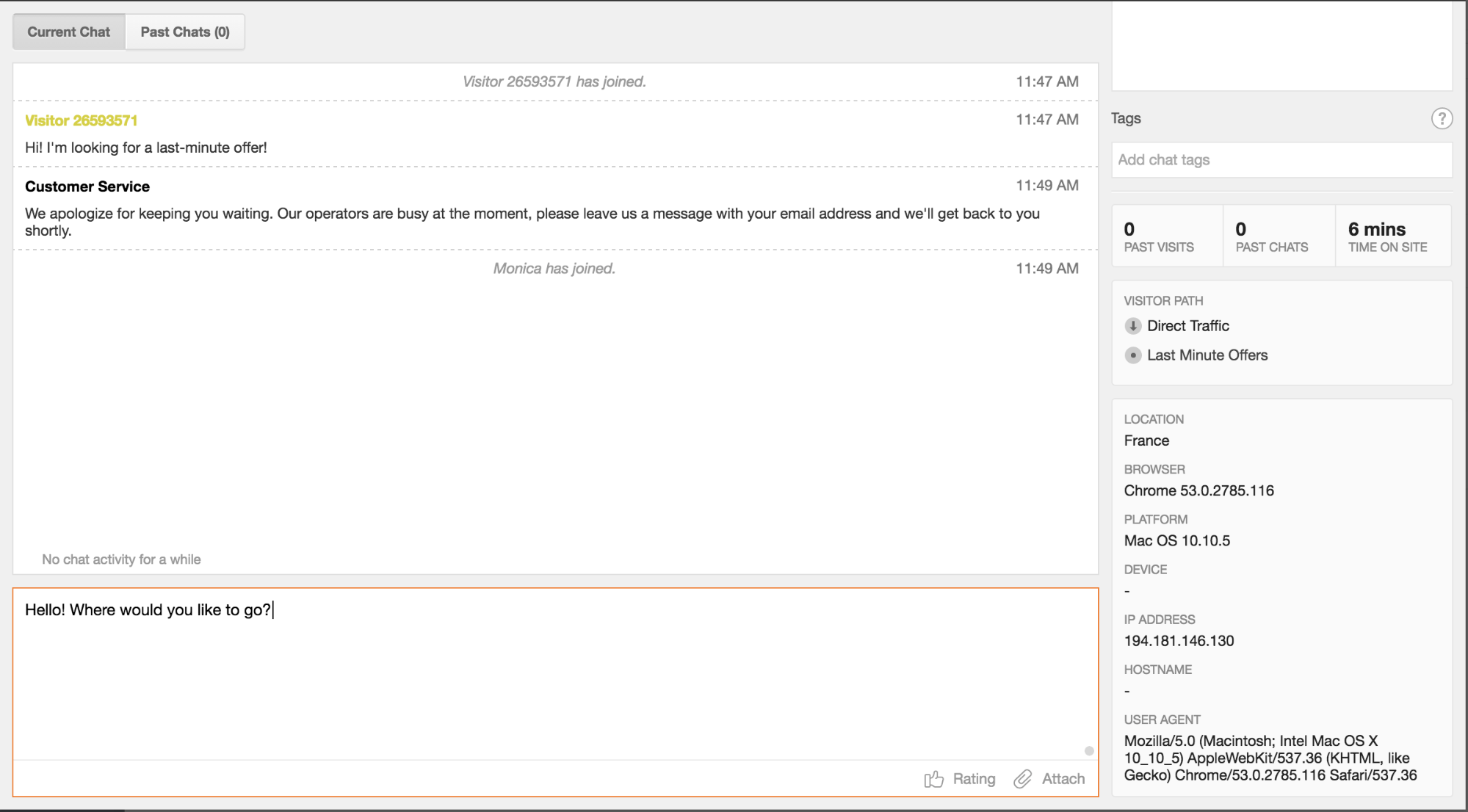 Zendesk Chat live chat review
Zendesk Chat live chat provides a free, 14-day trial with access to all Premium features. After the trial ends, it's automatically set to a free plan. There's no credit card required and apart from the trial, you can also request a demo.
Upon registering, you get a confirmation email with your live chat code and instruction on how to install it. The whole process takes only a couple of minutes and is very easy.
After you log into the dashboard, you're guided through the basics of the application so you know straight away how to chat. The dashboard's menu is simple and clear. You can see website visitors, check the history, analytics, you can do real-time monitoring and manage your team settings.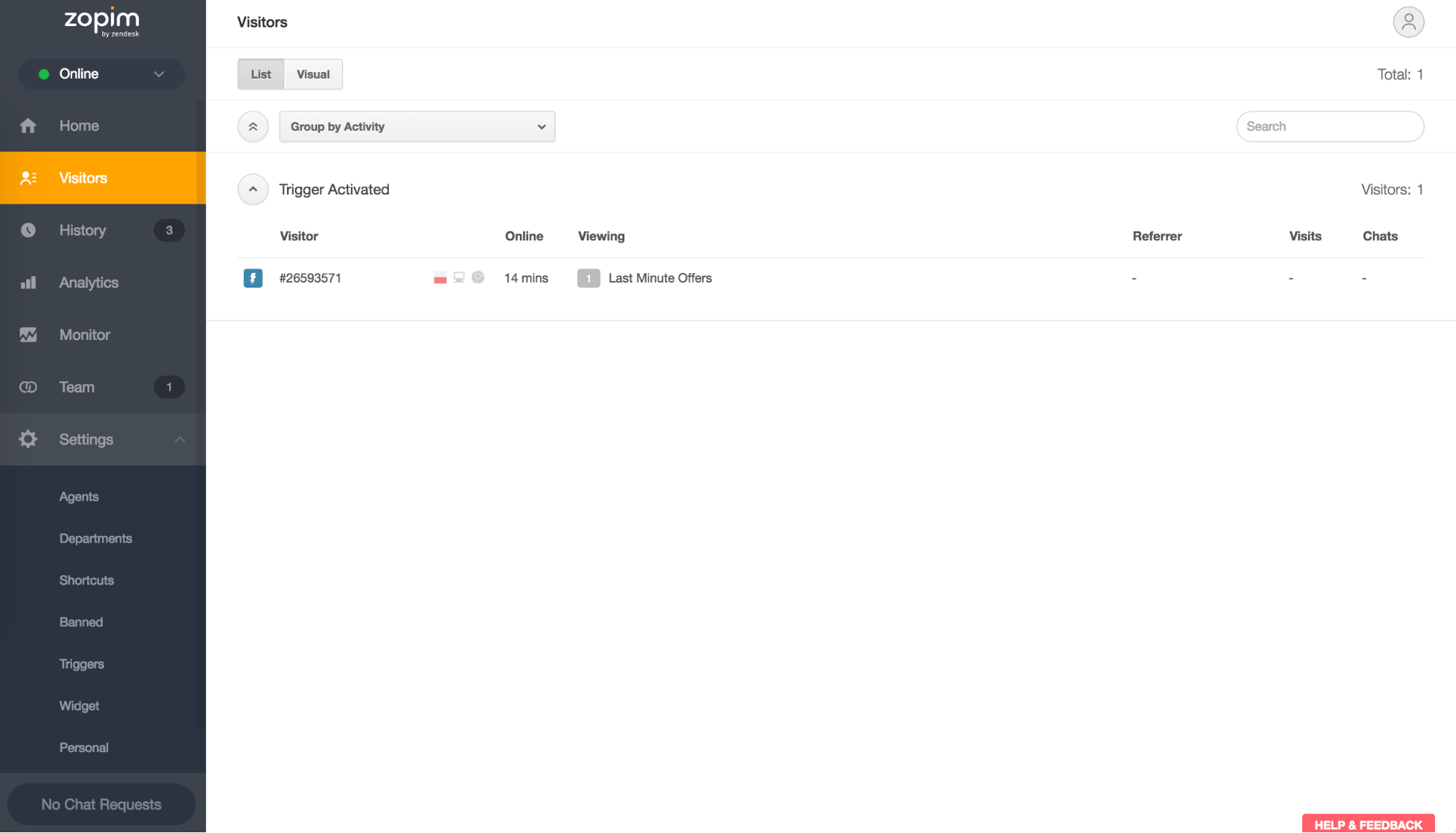 Once a message is sent by the website visitor, it can be seen in the application's dashboard. You get information like visitor's location, browser and operating system, whether it's a returning customer or not, the number of past chats and time on site.
Definitely a nice thing is that when the agent is not responding, an automated apology is sent to the visitor.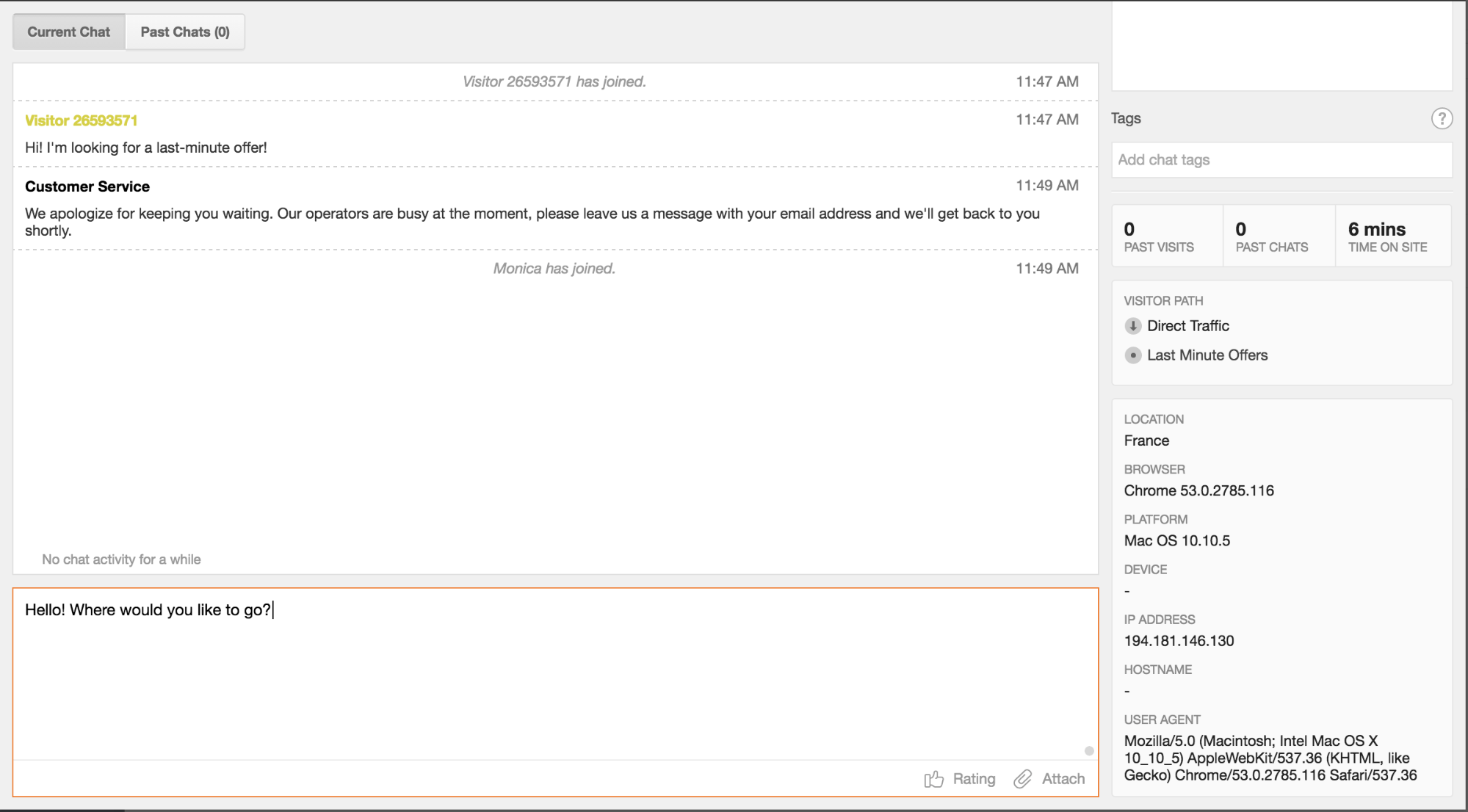 As a visitor, I can turn the sound off, send a file and ask for the chat transcript. You can start a chat immediately from the website you're on. The application won't ask you to provide your name and email unless you want to(it can be done by clicking "please update your info").

Pros:
Here are the pros of this solution:
Chat tagging, shortcuts, chat rating
Customizable chat window
Proactive chats
Analytics (chat, email and agent reports, real-time monitoring)
A weekly analytics report sent via email
A free plan
Apps available for desktop, mobile and iPad
Support is available 24 hours a day, 5 days a week.
Cons
There are no major cons of Zendesk Chat.
I didn't like that fact that real-time monitoring and analytics is available in the Premium plan only (especially that other live chats offer this level of analytics in cheaper plans).
Another con is that Zendesk Chat has only very few integrations available. Apart from the integration with Zendesk, you can choose only one integration from 10 available (e.g. Jira, Salesforce, Highrise or Sugar CRM).
The veridct for Zendesk Chat live chat
Zendesk Chat is an easy to install, intuitive application helping to get in touch with customers in seconds. It offers a lot of features helping to support website customers in a flash – even if they are sending their inquiries by social media or email.
Unfortunately, there is only a small number of integrations. Also reports and statistics helping to understand customer's behaviour are available with the Premium plan only. It might be a good fit for medium and large businesses.